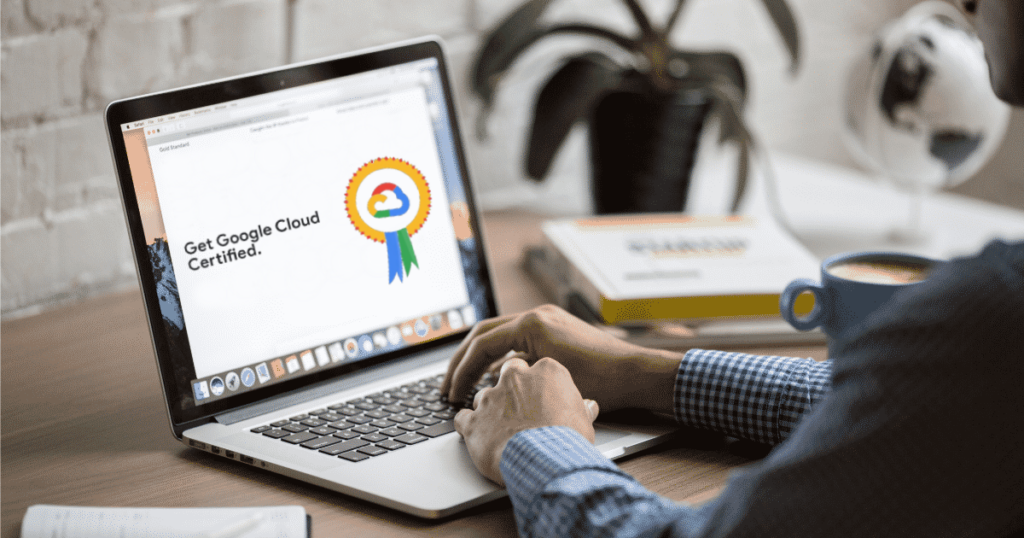 Google Cloud Certification certifies that the holder has deep knowledge of Google cloud products and technologies. It's a professional certificate for individuals who want to take their careers in different directions as well as product-specific certificates which certify an individual's proficiency with one Google product or technology. The benefits depend on the type of certification you receive, but generally speaking, they include improving your salary potential by increasing your marketability and providing opportunities for advancement within your field.
Google Cloud Certification Over Other Options
The Google Cloud Platform, as the name implies, is a Google-developed product that has aided in the transformation and progress of the world. For enterprises of all sizes throughout the world, Google Cloud provides security, simplicity, dependability, and scale.
It's used by some of the biggest names in technology, including Netflix, GoPro and Spotify. Google Cloud Platform offers a lot more than just GCP certification. The platform itself is highly beneficial for companies because it provides them with the tools needed to run their businesses online, without worrying about maintaining servers or data centres which means that they can focus on what matters most – their business.
Google Cloud certification is a great step in the right direction for those that are interested in building their careers and expertise working with GCP products and services. The Google Cloud Platform offers many benefits to companies, but it also has several advantages for IT professionals who want to make a career out of helping businesses use cloud technology to reach their maximum potential.
Google Cloud certification is the top option for those that want to become a part of GCP. It's also beneficial for companies because they can find candidates who have experience and knowledge working with GCP products and services. If you're interested in boosting your career or gaining valuable skills, Google Cloud certification may very well be a great place to start.
What Are The Types Of Google Cloud Certification?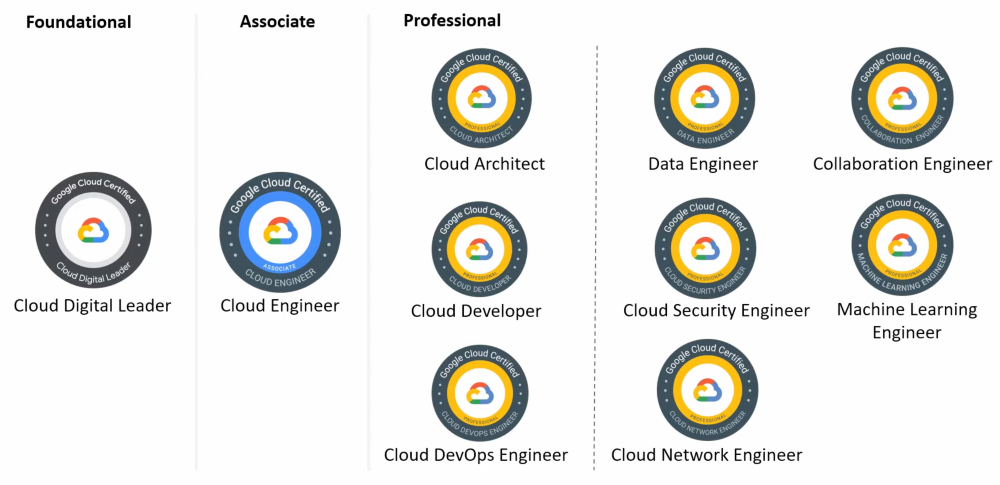 The Google Certification levels are as follows:
1) Foundational
Currently, only the Cloud Digital Leader is Foundational. This accreditation identifies and examines Google Cloud core products and services' various capabilities, as well as how they can be utilised to meet organisational objectives. A Cloud Digital Leader understands fundamental cloud ideas and can apply cloud computing knowledge to a variety of applications.
2) Associate
The Cloud Engineer certificate is a course that qualifies you as an Associate. Cloud Engineers install, maintain, and troubleshoot software solutions for businesses. They use Google Cloud Console and the command line to perform basic platform-based operations on Google Cloud. For those going on to pursue Professional certifications, this is the ideal place to get started.
It covers all these aspects:
Set up a cloud solution environment
Plan and configure a cloud solution
Deploy and implement a cloud solution
Ensure successful operation of a cloud solution
Configure access and security
3) Professional
Each Professional level credential is relevant to a certain complex function and role. It assesses advanced skills in design, implementation, and management of Google Cloud. It's recommended to have 3+ years of industry experience, including 1+ years on Google Cloud.
The available certificates are available for the following roles:
Data engineer
Cloud architect
Cloud developer
Cloud network engineer
Cloud security engineer
Collaboration engineer
Cloud DevOps engineer
Machine learning engineer
What Is The Recommended Order To Get Certified?
Start with the foundational Cloud Digital Leader certificate. This is the ideal location to start since it covers the fundamental skillsets for creating, monitoring, and maintaining Google Cloud projects. It's also possible to take Associate Cloud Engineer certificates next since it'll help prepare you for Professional levels. You can always return to the Foundational certs if you need a refresher.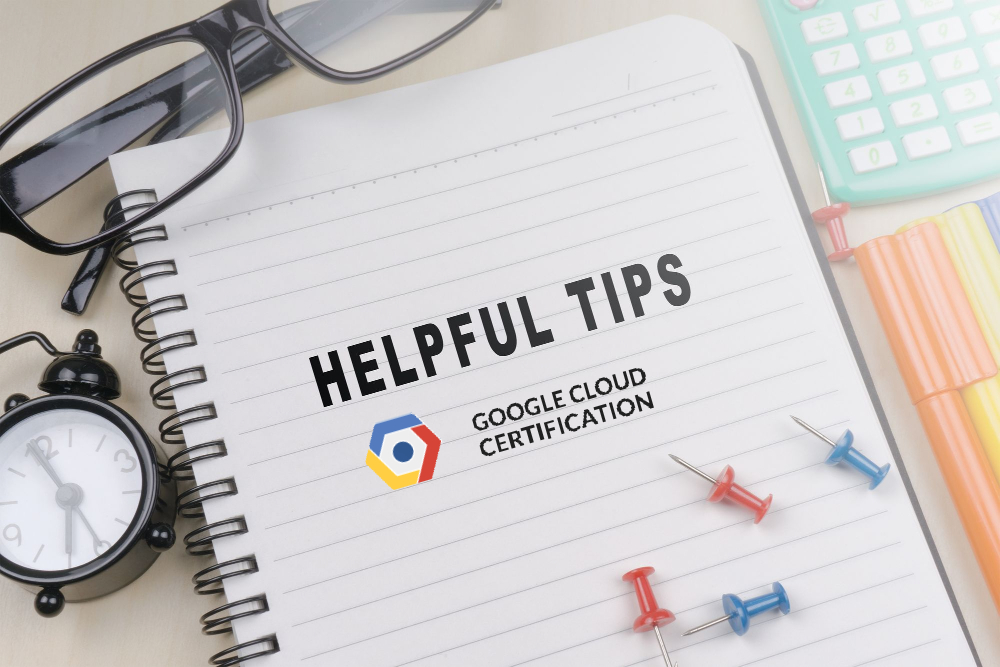 Once you are ready to move up in your career or down a specific career path, it's time to take the Professional certifications. After gaining an understanding of several technology areas, you can choose to focus on a select few with the professional certificate. For example, if you're interested in machine learning and data analytics, go for Machine Learning Engineer Professional; or if you're into DevOps, then the Cloud DevOps Engineer Professional is outstanding. This is a great way to build your expertise and use the cloud for its full advantage.
Google provides more information on certification here.
Benefits Of Google Cloud Certification
Google Cloud certification offers many benefits to those pursuing certifications, including:
Google's certifications can help individuals to increase their knowledge and expertise in using Google Cloud Platform. They also give companies confidence that the candidate has passed a certain level of competency with GCP products and services.
Having a Google Cloud certification will help individuals land better jobs and increase their earning potential.
Google Cloud certification is also beneficial because it provides opportunities to build knowledge in an area that you are interested in or passionate about.
Google Cloud certification can open up new career opportunities for individuals that want to work with cloud technology. The certifications are a great way for companies to find people who have experience and knowledge working with GCP products and services.
Make a statement with your digital badge by posting it on your social media profile or CV.
On a publicly accessible Google Cloud Certified Directory, showcase your success.
Get unique Google Cloud Certified merchandise for Professional certifications.
The Google Cloud Certified community allows you to network and exchange ideas with other members.
Google Cloud has frequent cloud virtual and in-person gatherings, which you may join.
Get Your Google Cloud Certification
Google Cloud certification is a great option for anyone interested in building their career or gaining valuable knowledge working within the Google Cloud Platform. The benefits of obtaining this certification are numerous and it'll open up new opportunities that can help you to build your future with GCP products and services. While some may not see the value in obtaining a GCP certification, it's one of the most beneficial certifications available on the market today because of what it can do for your career. Get started on your journey today and begin searching for the Google Cloud certification that's right for you.
---