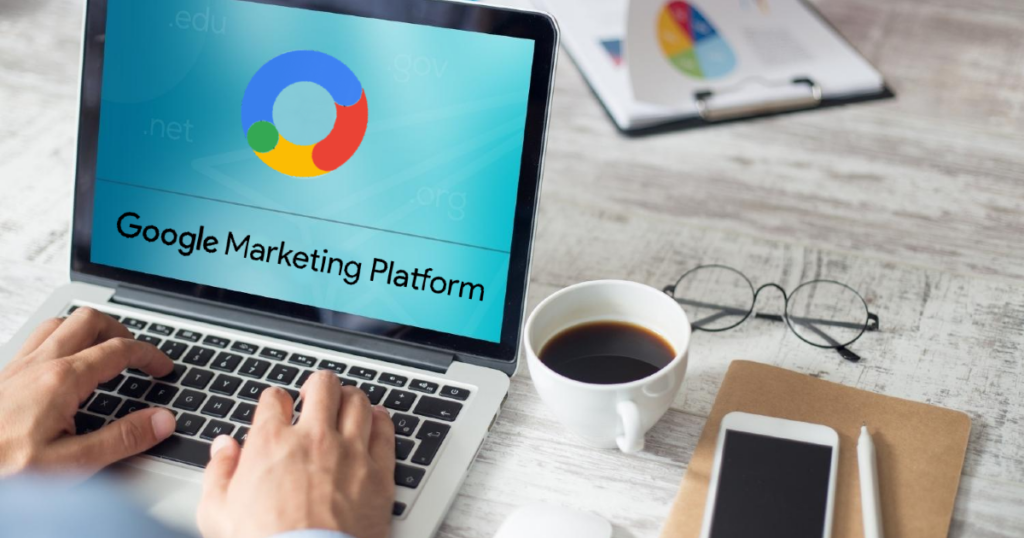 Google Marketing Platform combines Google Analytics 360 Suite and DoubleClick into a single platform. Google has made it clear that its mission is to provide a seamless and consistent marketing experience. It also offers free marketing tools for small businesses and advanced solutions for enterprises.
Marketers and businesses may monitor activity across all media platforms, deduplicate conversions, establish audiences, produce ad trackers, and host creatives using Google Marketing Platform.
The platform features seven key elements, which includes Analytics, Data Studio, Optimize, Surveys, Tag Manager, Display & Video 360 and Search Ads 360.
What Should Every Marketer Know About The Platform?
1) Google Marketing Platform integrates Google Analytics 360 and DoubleClick
The integration of DoubleClick and Google Analytics 360 emphasises the need for analytics and ad campaigns to work in tandem. This means that marketers can manage, analyse and optimise their campaigns all in one place. Users get an integrated suite of tools that will provide your company with the insights needed to drive business decisions from data across multiple channels.
2) Google Marketing Platform supports more than 100 other solutions
Google marketing platform is a powerful tool that can be customised to meet the needs of any business. For example, Google Marketing Platform integrates with Salesforce Marketing Cloud for better analytics and reporting capabilities – which in turn provide insights into how your campaigns are doing or could potentially improve them if needed. These updated solutions for data management, compatibility and exchange allow you to interact with your company's information in any way that works best – all from a single interface.
3) Google Marketing Platform has a variety of features for working with Google Marketing Partners
This program offers resources to help users make the most of Google Marketing Platform. Now, as before, partners must satisfy strict criteria.
Google Marketing Platform Partners are an integral part of the Google platform. They can design, build and maintain a successful account with their diverse array tools – Analytics 360° for data analysis; Campaign Manager 360° which helps you plan out your strategies down to every detail; Data Studio where customers get all kinds information about how people respond online in real-time from survey results or cookie clicks and even Tag manager is on deck.
4) Cross-device features
The Cross Device functionality allows you to see people's journeys on your site. You can see how many times they used the website and where they are in the conversion funnel on their different devices.
For example, a user might see an ad for your product on their mobile phone. They then learn more about it on their tablet and finally make the purchase for your product from their desktop. Cross Device on Analytics will help you see the order that people typically use to view your site.
What Are The Types Of Google Marketing Platform Certification?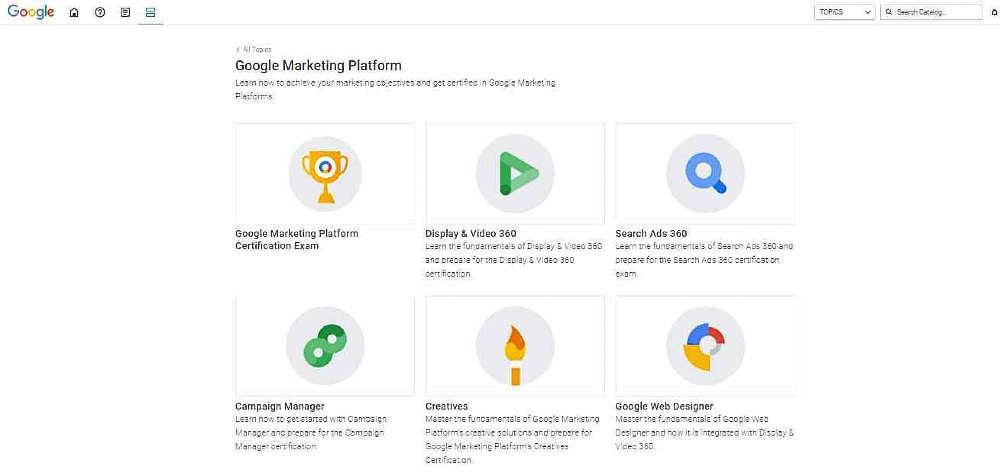 1) Search Ads 360 Certification
The Search Ads 360 Certification assesses basic skills in setting up Search campaigns on multiple search engines, including goals, targeting, and bid strategies; troubleshooting issues; analysing the effectiveness; and optimising campaigns for improved performance.
2) Campaign Manager Certification
The Campaign Manager Certification examines planning, executing, reporting, and troubleshooting reservation purchases across partners. This metric looks at how well your site is optimised for mobile devices. It also examines ad tag delivery, measurement, and troubleshooting methods to determine whether they are effective.
3) Creative Certification
The Google Web Design and Creative certification covers rich media creative setup with Google's Web Design and Creative tools to create HTML5 and dynamic creatives. For example, creatives can be created using HTML5 formats. It also covers the integration of creative creatives with DoubleClick Studio 360, campaign management through the Google Web Designer interface, and basic performance analysis. It also evaluates how to preview, QA, and publish creatives to Campaign Manager, as well as evaluating the results of those activities.
4) Display & Video 360 Certification
The Display & Video 360 certification test programmatic and direct deal campaign creation, including inventory allocation, goals, budgets, targeting, and creatives. The certification also covers crucial troubleshooting, performance, and optimisation tasks and procedures.
5) Google Analytics Individual Qualification
This certification was created to recognise Analytics professionals that have demonstrated their ability to work with and employ the concepts, approaches, and tools that are addressed in this course. It is available to any individual who has completed this certification. This comprises planning and principles, as well as implementation and data collection, configuration and administration, conversion and attribution, and reports, metrics, and dimensions.
Which Certificates Should I Take First?
The recommended order for getting Google Marketing Platform Certification:
Google Analytics Individual Qualification
Campaign Manager certification
Search Ads 360 certification
Display & Video 360 certification
Creative certification
Thus, it's good to start with a more basic qualification and work your way up. For example, working towards an individual qualification first, then a certification for each of the different ad platforms (search, display, and video).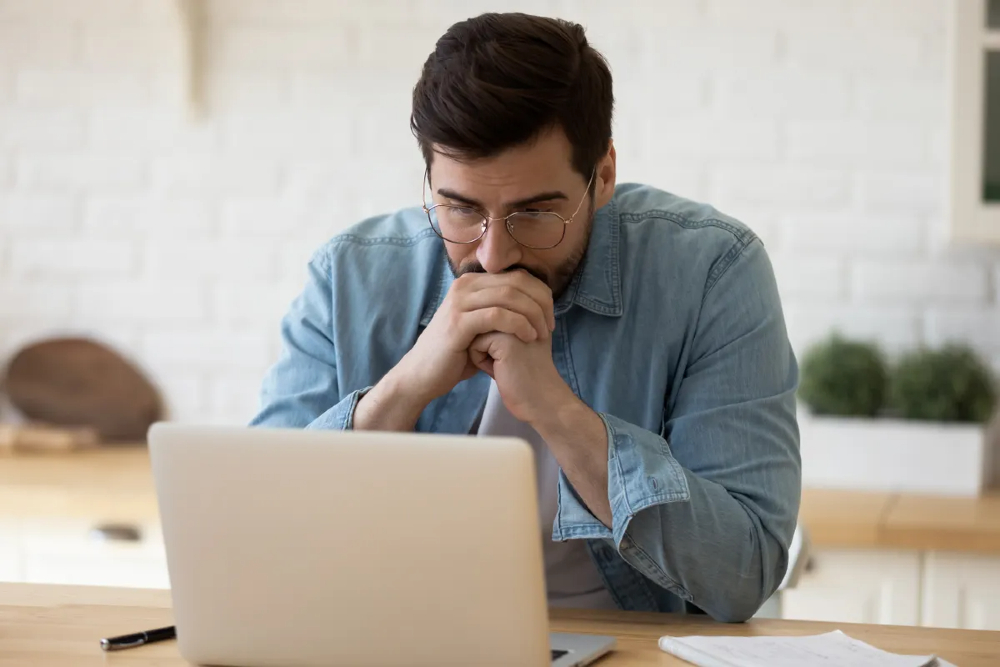 Is This Google Marketing Platform Certification Worth It?
This certification is definitely worth it! Google Analytics Individual Qualification and the Campaign Manager Certification are hands down necessary for any serious digital marketer. These certifications will give you a strong foundation in understanding Google Marketing Platform.
Your career will benefit from these certifications because they will provide you with a greater understanding of how data collection and analysis play into your campaigns. It is crucial that marketers understand the value of this when creating an effective campaign management strategy. Thanks to Google Analytics, marketers are able to give their marketing strategy the data that it needs.
In fact, Google's own research shows that companies who invest in digital marketing training see up to 11% increase in revenue from their online efforts. So if you have the skills and knowledge of Google Marketing Platform under your belt then not only will you be valuable but also much more likely to get a raise.
What Certification Should I Take To Work In The Tech Industry?
After educating yourself on Google's certification, we need to know which are the best certifications for a successful career in tech & digital marketing. A few examples are the Individual Qualification for Google Analytics, Campaign Manager certification, Display & Video 360 certification, and Creative certification.
1) Google Analytics Individual Qualification
The Individual Qualification for Google Analytics is geared towards those who are interested in learning how to effectively manage all aspects of SEM campaigns.
2) Campaign Manager certification
The Campaign Manager certification focuses on managing digital marketing campaigns across the search, display and video ad platforms.
3) Search Ads 360 certification
Search Ads 360 certification is designed for users who want to learn about setting up Search campaigns across different search engines, assigning goals, targeting, and bid strategies, troubleshooting issues, analysing the impact, and refining campaigns for optimal performance. Appropriate for those interested in working as a paid search manager.
4) Display & Video 360 certification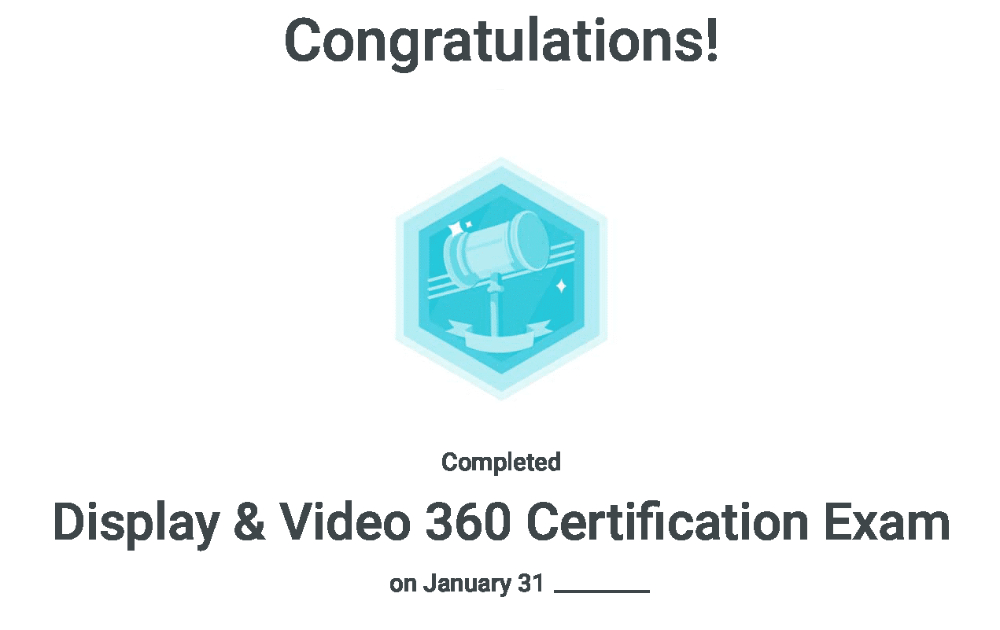 Display & Video 360 certification covers programmatic campaign creation including inventory allocation, goals, budgets, targeting (including remarketing), ad formats, delivery methods and optimisations.
5) Creative certification
The Creative certification is designed for users who want to learn how to create rich media ads in different ad formats including display video creative, native advertising creatives with advanced targeting strategies, interactive digital pre-rolls & post rolls, rich card content creation for multiple devices/engagement types (including AMP), product ads, and auto-ads.
It basically depends on what you are already doing in your career, which of the certifications would be most beneficial to have.
How To Become A Partner (Google Marketing Platform)?
Google Marketing Platform Partners consists of three categories:
Certified Individuals: These are people who have access to Google's library of documents and credentials. They also have expertise in certain Google Marketing Platform products.
Certified Companies: These companies provide assistance in different ways. They can help you with training, consulting, implementing, and supporting. To be eligible as a certified partner, a company must have at least five local, full-time experts who use Google Marketing Platform tools and have completed the requisite certification exams. Google will consider the size of a team, experience, and certification rate when evaluating teams. A Google Marketing partner is a consultant company who has mastered all search engine marketing platforms. They are able to provide end-to-end digital marketing solutions for their clients.
Sales Partners: These are similar to Certified Companies, but they collaborate more closely with Google to consult and offer assistance, as well as sell Google products.
The advantages of being certified and becoming a partner
You'll be able to use Google Marketing Platform for your company.
Become more valuable to your company or clients by giving them a certification that proves knowledge in all aspects of marketing campaigns.
Get access to best practices, tips and training materials.
You'll be able to work with Google's team of experts who will advise you on the platform.
You'll also receive a number of emotional returns such as:
Feel confident about your skillset and know you're up on the latest trends in digital marketing.
Feel more motivated and empowered in your career
Get Your Google Marketing Platform Certification
Getting Google Marketing Platform certification is an investment in your future. It will allow you to be more knowledgeable about digital marketing, whether it is across search, display and video ad platforms or creating rich media ads of different formats on various devices. You will also become more motivated as a result of having this certification as it proves that you are capable of being a digital marketing professional. So if this sounds like the right move for you then why wait? Get started today with one of these certifications and become a partner with Google Marketing Platform.
---