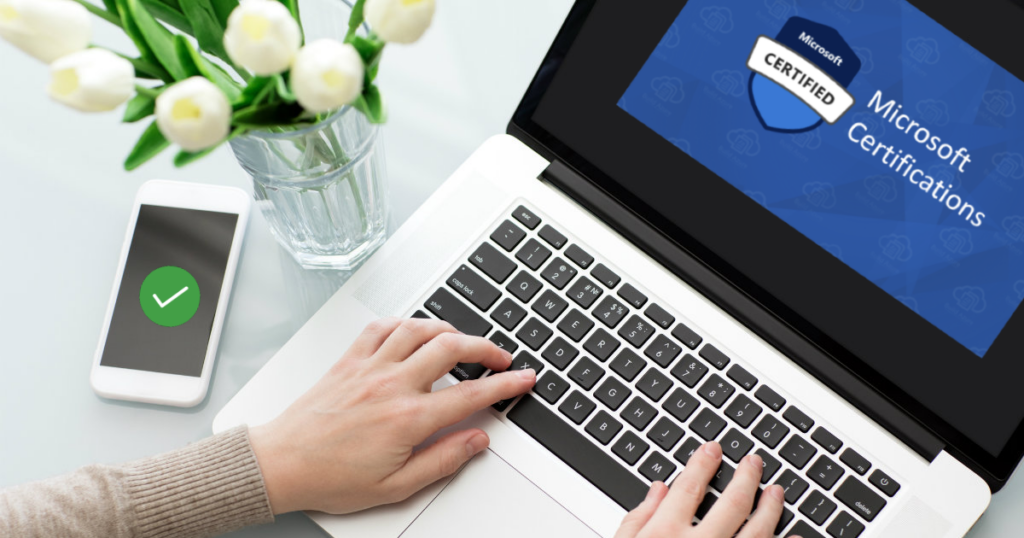 With Microsoft being one of the most used technology providers across multiple industries, it's a no-brainer to take a look at the technology solutions provided by Microsoft, and how you can help companies maximise the potential of these solutions.
To get ahead in your career and stand out from the competition, you can consider earning Microsoft Certifications that will give you more credibility in the IT sector.
What Is A Microsoft Certification?
Microsoft's certification has changed over the past few years, from being connected to specific products to aligning it with common job roles. Microsoft certification is a process of testing IT professionals knowledge and experience in specific set skills. This certification can be obtained in a variety of ways such as through self-study, vendor training and online courses. 
What Are The Benefits Of Microsoft Certification?
According to the survey done by Pearson VUE, earning certifications makes one more credible, more valuable, and more sought after as a candidate. The enhanced skill set developed by obtaining Microsoft Certification can put you on the radar of organisations that rely heavily on Microsoft technology. Simply put, you'll be in a better position to get your dream role!
What Types Of Microsoft Certifications Are There?
There are five primary technologies for which Microsoft certifications are classified. These are:
Microsoft Azure Certifications
Microsoft 365 Certifications
Dynamics 365 Certifications
Power Platform Certifications
Security, Compliance, and Identify Certifications
Next, there are three different kinds of certifications that you may pursue for each of these technologies:
Fundamental Certifications – It's the perfect course for people who are just getting started with Microsoft certifications.
Role-Based Certifications – The core curriculum focuses on the development of skills that are needed to perform a specific job role. The associate and expert role-based certifications are divided into separate categories. The job roles defined by Microsoft are:

Administrator
AI Engineer
Data Engineer
Data Scientist
Developer
DevOps Engineer
Functional Consultant
Security Engineer
Solution Architect

Specialty Certifications – Allows you to build your technical expertise and apply industry solutions.
Fundamental Certifications
Whatever way you look at it, the Fundamentals certification can help you launch a successful profession. If your goal is to pursue a career in computing, the fundamental abilities are essential. There are nine primary fundamental certifications: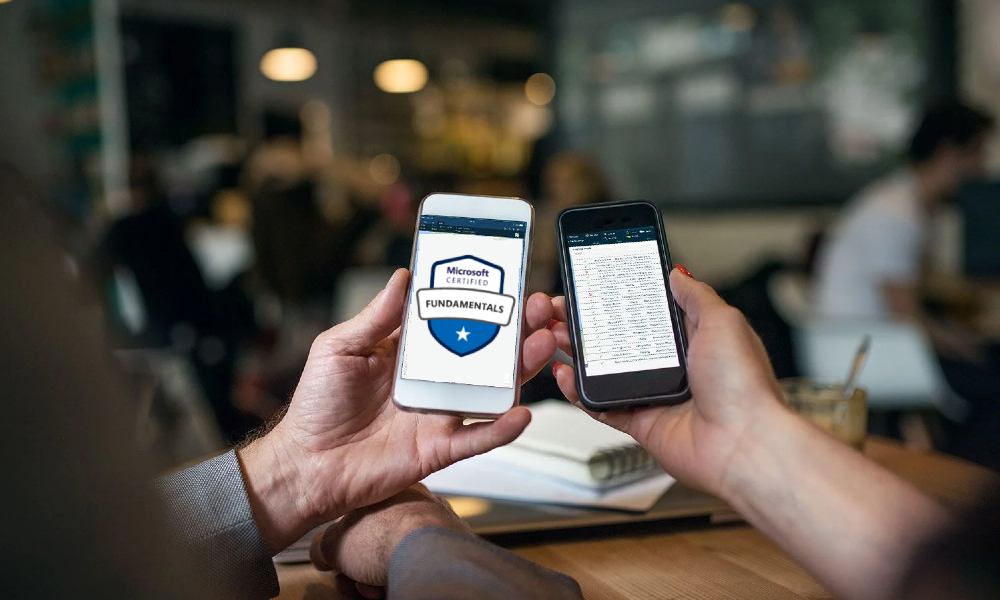 Security, Compliance, and Identity Fundamentals
Dynamics 365 Fundamentals
Dynamics 365 Fundamentals (ERP)
Power Platform Fundamentals
Azure AI Fundamentals
Dynamics 365 Fundamentals (CRM)
Azure Fundamentals
Microsoft 365 Certified: Fundamentals
Azure Data Fundamentals
Role-Based Certifications
Microsoft is now providing role-based solutions that link IT education to IT department roles. This has two major advantages for businesses and you as an individual.
First, it provides a slew of new employees for the sector, who have been trained using the most recent technology in areas where it's required.
Second, it allows employees to quickly obtain the skills and platforms that are aligned with real job openings rather than spending months learning things that may or may not be applicable.
The role-based certifications validate the technical skills you would need in one of nine different job roles. They correspond to three different levels of experience, beginning with beginner, intermediate or expert. Individual can also further enhance their technical knowledge by obtaining a speciality certification in line with their job-role/employment function.
Administrators implement, monitor and maintain Microsoft Solutions. This certification path has three levels: Fundamental, associate, and expert. Types of sought after certificates include:
Microsoft AI engineers use cognitive services, machine learning and knowledge mining to develop new applications. This certification path has three levels: Fundamental, associate and expert. The certificate is: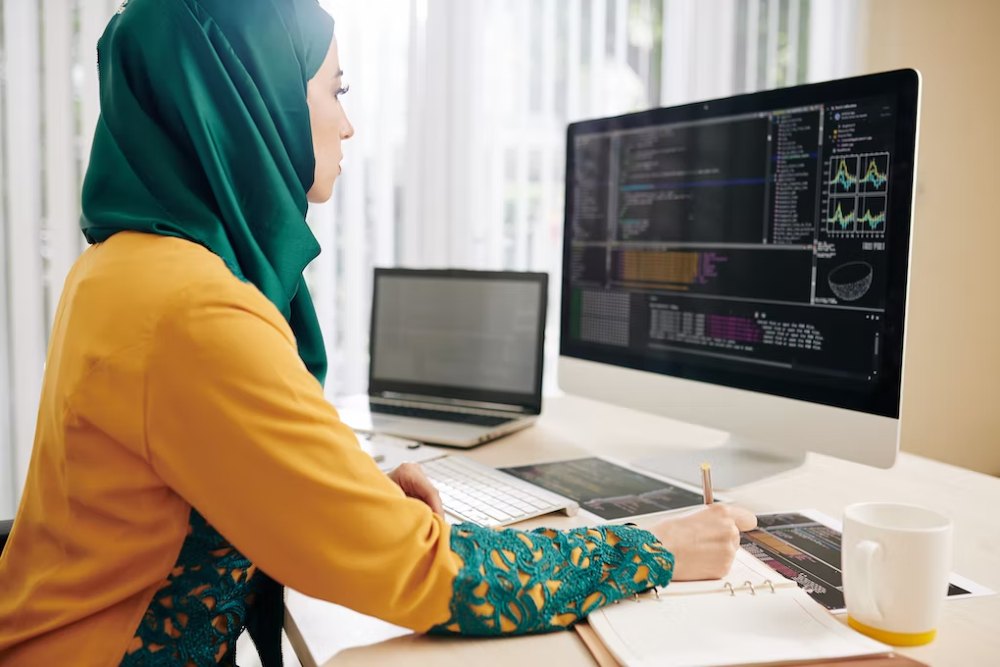 Data engineers are in charge of designing data services and ensuring that they protect the privacy of our data. This certification path has fundamental, associate and expert levels. Certificate is:
Data scientists always consider the business problem they are trying to solve and use machine-learning techniques in order to create, evaluate, and optimise models. This certification path has fundamental, associate and expert levels. Certificate are:
Developers are in charge of design, build, test and maintain solutions. The certification level ranges from fundamental to expert. Types of sought after certificates include:
A DevOps engineer is someone who combines people, processes and technologies into a product or service that meets the needs of both end users and managers. There are three certification levels: Fundamental, associate and expert. The certificate is:
Functional consultants leverage Microsoft Dynamics 365 and Power Platform to anticipate needs of customers. They can take the fundamental, associate, or expert level certification exam. Types of sought after certificates include:
An IT Security Professional is responsible for following the best security practices to protect both the interior and exterior of an organisation or company. Types of sought after certificates include:
Solutions architects are experts in four areas of IT, namely compute, network, storage, and security. Types of sought after certificates include:
Specialty Certifications

Before attempting the specialty certification, it's strongly advisable that you obtain an Associate or Expert certification. There are just three specialty certifications available:
How Much Does It Cost To Be Microsoft Certified?
The cost per exam for the Associate and Expert levels of Microsoft certification is $165.
How To Register For Microsoft Certification
Microsoft partners with multiple exam delivery providers in different regions to administer its certification exams for candidates of different region. Here are the key considerations:
Some exams only provide one exam provider. These are delivered by Pearson VUE.
If you're taking a certification exam on your own or as part of a training program, select "Schedule with Pearson VUE".
Students, members of academic institutions, and candidates taking Microsoft Office Specialist (MOS) exams should schedule their MOS exam with Certiport.
If you're a job seeker impacted by COVID-19 and wish to access a discounted exam, select "Register for USD15" and follow the instructions to use this offer. These exams will only be delivered over the internet provided by PSI.
How To Prepare For Microsoft Certification?
1) Self Study
The good news about getting certified through self-study is that you don't need any previous experience with programming languages because it can be learned as you go. The downside is that this can take a really long time and it will cost more in the end if you don't already have any experience with programming languages or digital design.
2) Vendor Training
Certification through vendor training means that someone else is going to teach you everything about Microsoft certification, from the basics to advanced areas of study). This option may be good for people who want guidance on how they should learn these skills but do not know where to start. It also has the advantage of being flexible so changes are made based on your individual needs which makes it easier for some people.
3) Online Courses
The final way to get certified by Microsoft is online courses; however there are some disadvantages to this option. For one, it will be less expensive than the other two options but you may not have access to a tutor so it's more difficult in terms of finding help when needed. It also means that you won't learn from someone who knows what they are talking about and can offer advice on how to actually become certified by Microsoft.
Get Yourself A Microsoft Certification
Microsoft Certification is the way to go if you want to be successful in any field related to Microsoft. It helps you get your foot through the door and into a new industry that you could have been interested in. This certification will get you started on the right foot and will provide all of the skills that are necessary for a successful career.
---