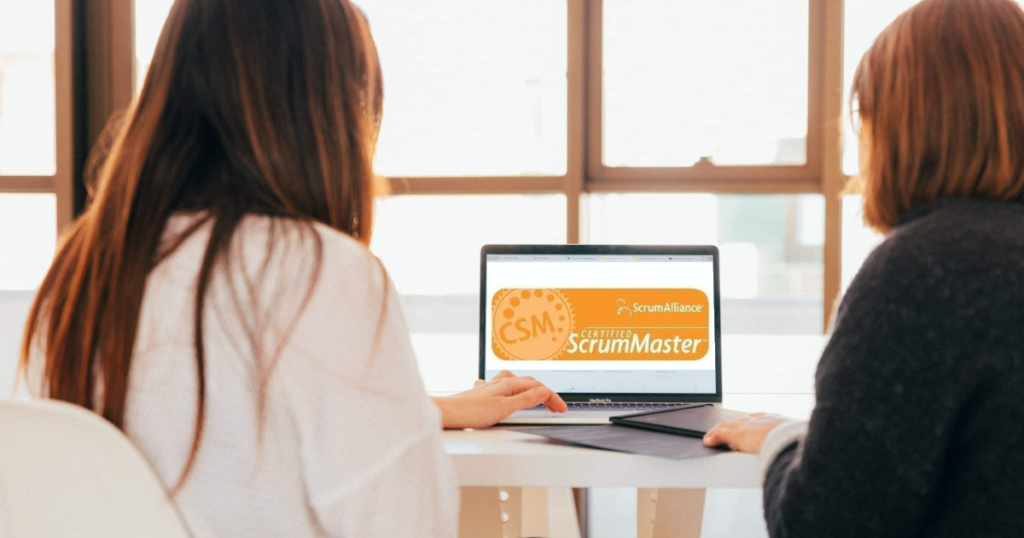 ScrumMaster Certification is an emerging and trending certification that can be useful for many different careers such as Product Owner, Product Manager, Technical Lead, and many more. There are a few factors to consider when choosing the right ScrumMaster certificate, such as your career path or job role. This post will help you understand what ScrumMaster certifications are available, how they shape skill sets and the benefits of each one!
What Is Scrum Master Certification?
A Scrum Master is a role that acts as a "servant leader" to the larger team. They are expected to help create an environment of trust, honesty, and transparency within their teams through facilitation, coaching, collaboration skills, as well as conflict resolution tools and techniques. As well as being nimble enough to adapt to changes in technology or work environments quickly.
Scrum master certification allows professionals within technology and project management roles a way into furthering their education without having to spend years in school studying human behaviour and conflict resolution skills. The educational programs provide hands-on experience with real world scenarios where students learn necessary facilitation tools and techniques used by industry experts every day. Additionally, the classes cover information on managing remote teams/employees and how to adapt and apply changes in technology.
There are several ScrumMaster certification options available, which can be confusing for those entering the field or wanting to advance their careers. This post will help you understand what Scrum Master certifications are available and how they shape skill sets in order to make an informed decision when choosing a ScrumMaster certificate that is right for your career path.
What Are The Different Providers Of Scrum Master Certification?
There are five reputable providers of Scrum Master certifications available:
Certified Scrum Master (CSM) from Scrum Alliance
Professional Scrum Master (PSM) from Scrum.org
Certified Scrum Master (CSM) Scrum Inc
PMI-ACP certification from Project Management Institute (PMI)
Scaled Agile Framework (SAFe) certification from Scaled Agile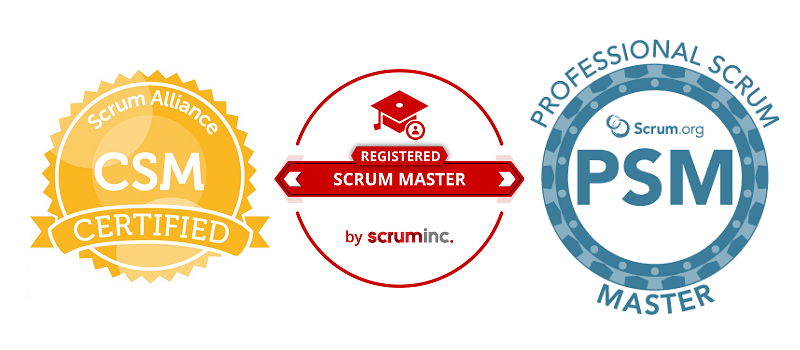 1) Certified Scrum Master (CSM) from Scrum Alliance
This certification is aimed at professionals that want to learn the requirements of a Scrum Master and how they can apply it in their current roles. In order to receive this certification, you must complete a course with one of the many Scrum Alliance certified instructors. The class is highly interactive and provides real world examples on how teams can integrate Scrum into their work environment.
Course fee: Starts at $795
Renew: Every two years, $100
The Professional Scrum Master (PSM) certificate program is designed for experienced Agile practitioners who are already familiar with concepts such as agile practices, product backlogs, iterations and scrum ceremonies. This program will provide you with tools and techniques necessary for managing complex projects using Scrum in real-world environments where business needs often change rapidly or do not exist until just prior to launch. Additionally this course provides an overview of the role and responsibilities of a Product Owner when working on agile teams along with having extensive knowledge around team dynamics. This is an excellent course for those who are looking to advance their careers with the focus of becoming Scrum Masters.
Course fee: Starts at $150
Renew: -
3) Certified Scrum Master (CSM) from Scrum Inc
This certification focuses on preparing professionals to be effective product owners and team members in a business environment where they will work closely with project managers, leadership teams and executive stakeholders. The program provides scrum masters extensive training around techniques that can help them successfully manage multiple projects within fast-paced organisations or multi-disciplinary teams which may include developers, UX designers, testers and more. This class offers deep coverage into topics such as scaling agile software development practices across large enterprises while teaching students how to apply lean thinking principles when working on complex products/projects using Agile methodologies and Scrum.
Course fee: Starts at $1,995
Renew: -
4) Certified Scrum Master (CSM) from PMI
The PMI-ACP® certification from Project Management Institute (PMI) certifies individuals in their knowledge and application of agile principles, practices and values when working on projects/initiatives. The program focuses on Agile frameworks and Scrum methodologies while providing students with extensive training around topics such as understanding how teams operate within an agile environment, managing priorities effectively using backlogs along with gaining insight into team dynamics which are essential for being successful in any role or career path involving Agile development. This course provides in depth guidance regarding how to build effective partnerships between business stakeholders and cross functional teams composed of product owners, scrum masters etc., so they can all contribute to the success of your Agile project.
Course fee: Starts at $435
Renew: Every three years, $60
SAFe certification is designed for experienced project managers who are seeking to improve their existing knowledge of Agile. This course will provide you with advanced concepts required to support complex projects using SAFe framework along with gaining an understanding about how Lean-Agile principles can help organisations achieve maximum efficiency within the software development lifecycle (SDLC). Subjects covered include managing portfolios, teams and releases while teaching students how to reduce waste and manage risks throughout the project life cycle.
Course fee: Starts at $799
Renew: Every year, $100
What Are The Anticipated Benefits Of Earning This Certificate?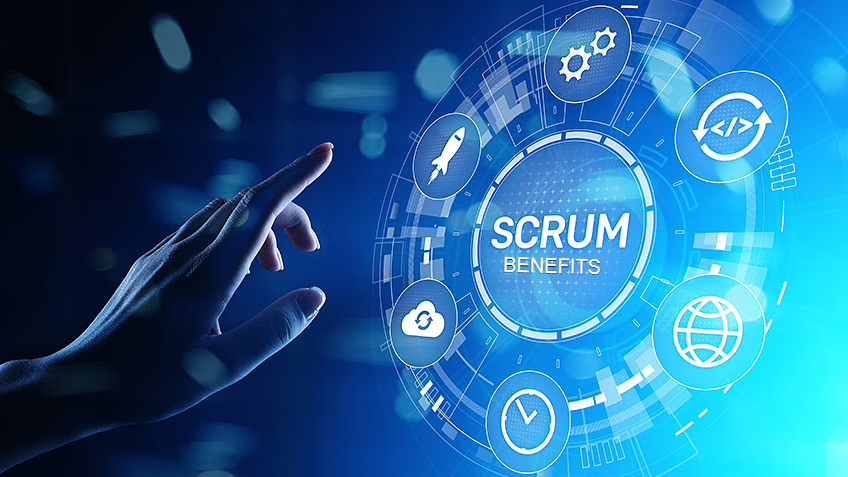 1) Acquire and effectively use Scrum
Obtaining scrum knowledge can help you effectively manage big teams across several departments, better manage product deliverability, and increate employee morale.
2) Gain recognition and get ahead in your career
A certification can help you get a promotion or a better job. Some jobs mandate Scrum certification; others are simply more marketable with it. The IT field is highly competitive, and having a formal qualification proves that you have the skills employers want. When applying for jobs, especially in larger companies, it is expected that you will have some form of formal training. The Certified Scrum Master credential recognises your employees' confidence in you to lead an agile team effectively.
What Is The Certified Scrum Master Career Path?
CSM jobs are in demand, and the CSM certification is one of the fastest-growing IT certifications available. If you're already working as a Scrum Master or planning to take that direction, then this certification can help advance your career – and it's also an excellent choice for those who are just starting out in the industry. Having achieved Scrum Master certification opens up doors to more senior roles such as Sr. Scrum Associate, Scrum Master, Sr. Scrum Master, Agile Coach, Scrum Trainer, Agile Leader and others.
In addition to earning a credential, those who earn Scrum certifications will grow in the following ways:
Knowledge of Scrum practices and theory
Confidence as an effective Scrum Master
Ability to create successful organisational change
Career advancement opportunities
How Does A Team Benefit From Scrum Master?
There are several benefits that an organisation receives when they hire a Scrum Master. The three major ones are:
Increase the productivity of the team by having someone who is constantly looking for ways to improve; i.e., increasing quality decreases time it takes to perform tasks etc.
Having one person in charge instead of multiple people in charge helps make decision making less complicated. A team can simply ask the Scrum Master who is in charge of the specific area that pertains to their question instead of wasting time.
Team members will be more engaged with having one person responsible for certain tasks; i.e., if a scrum master sees that some team members are not performing at 100% on all tasks, he can then address the specific team member to increase their productivity.
Get Your Scrum Master Certification
The Scrum Master certification is a great way to increase your knowledge and skills if you are in the product and development role. Earning this credential will allow you to take on more senior roles within organisations that are looking for someone with these qualifications. Scrum Master certification can help you get a promotion or a better job. This certification proves that you can lead an agile team effectively by producing effective products. The Certified Scrum Master credential recognises your employees' confidence in you to lead an agile team effectively.
---