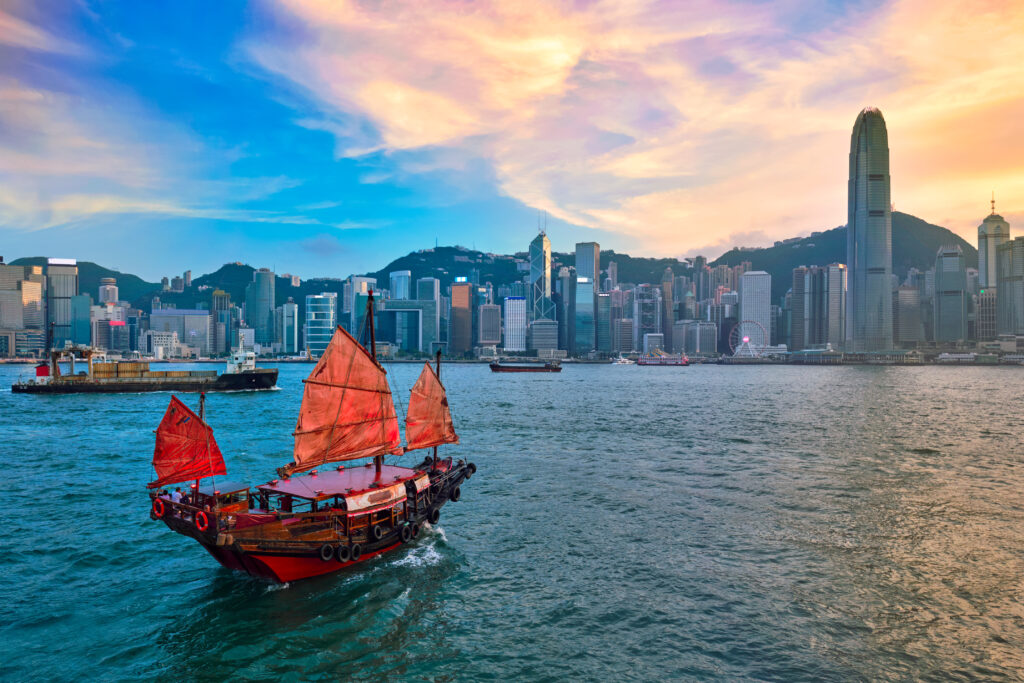 Besides the vibrant nightlife, advanced infrastructure and unique cultural blend, Hong Kong is also seen as a gateway to world markets, thus making Hong Kong the choice destination for many expats and multinational companies within the tech, finance, and advertising industry. The arrival and establishment of such companies created ample job opportunities for expats --- thus, attracting expats to move to Hong Kong.
In this article, we will take a look at everything you need to know about moving to Hong Kong as an expat. This article will go over all the practical and essential details such as visas and work permits, the requirements to apply for visas and work permits, accommodations, healthcare, transportation, education and lifestyle.
When we move and live somewhere new, there are bound to be challenges such as understanding the rules and regulations of the country or place, and getting used to the lifestyle and culture --- and Hong Kong is no exception.
What's The Current Population Number in Hong Kong?
If you are curious about how many people are currently living in Hong Kong, according to the official statistics by Hong Kong's Census and Statistics Department, there are 7.3 million people as of 2022's year-end.
What's The Cost of Living in Hong Kong?
Living expenses in Hong Kong will depend on your marital status and a few other circumstances. If you are single, the cost of living will be low, but if you are already married and bringing along your spouse and children, the cost of living will be higher.
Besides that, you will also need to consider your choice of transportation mode. Will you be driving or taking public transportation? If it's the former, then your total cost of living in Hong Kong will be expensive because as reported by South China Morning Post, the fuel price in Hong Kong is soaring currently. However, if you choose the latter, it will depend on the public transportation you will take and how you pay for them, which we will cover more in the transportation section of this article.
Another reason to use public transportation as your main mode of travelling around Hong Kong is to save on car park fees. Car park fees in Hong Kong can be expensive, especially if your car overstayed its park time. So to save up, it is better to use public transportation as your main mode of travelling around Hong Kong, they are fast, efficient and wallet-friendly.
Finally, you will need to take into account other expenses such as groceries, whether you cook or takeaways, healthcare and how often you shop for personal items such as clothing, etc. Each will add up to your cost of living in Hong Kong, and the total amount depends on whether you are single or married. However, we included the summary and rough estimate for the cost of living in Hong Kong, courtesy of Numbeo:
A family of four estimated monthly costs are HK$30,356 without rent.
A single person's estimated monthly costs are HK$8,539 without rent.
Rental can go anywhere from HK$10,000 - HK$25,000 for a one-bedroom apartment depending on the area
Rental can go anywhere from HK$17,000 - HK$60,000 for a three-bedroom apartment depending on the area
Thankfully, some government-linked organisations with the likes of Hong Kong Science and Technology Parks Corporation offer subsidised co-living spaces that can help affluent professionals to reduce their rental costs.
Job Opportunities in Hong Kong
Being one of Asia's leading tech and financial hubs, Hong Kong offers ample job opportunities to expats, especially in the tech, medical and finance sectors. To further attract and support talent in the mentioned sectors, Hong Kong's government set up a public corporation called HKSTP in 2001 to encourage innovation and to support talent in the tech, medical and finance sectors. Since its establishment, HKSTP has launched several initiatives such as Hong Kong Science Park and Innocell, as a show of support to talent efforts in advancing and innovating Hong Kong's technology.
Visas Application and Requirements
But before you can even move and work in Hong Kong, you will need to apply for visas that match your present circumstances.
Work Visa
General Employment Policy - Professional (GEP)
So, if you are moving to Hong Kong for work, you will need to apply for a work visa under the General Employment Policy (GEP) and submit the application form personally or by mail.
However, a visa under GEP is only issued for a certain period of time and you will need to have an already confirmed job offer to apply for it as you need someone to sponsor you.
General Employment Policy - Entrepreneur (GEP)
However, if you are a professional about to establish or join a business in Hong Kong, you may apply for GEP - Entrepreneur visa. The application is the same as GEP - Professional visa but with a slightly different key requirement.
Top Talent Pass (TTPS)
TTPS is a visa to attract professionals with experience and good academic qualifications from all over the world to explore career opportunities and developments in Hong Kong. Unlike other work visas, TTPS visa applicants are not required to have a confirmed job offer in Hong Kong at the time of application.
TTPS holders may be granted a 24 months stay on time limitation only without needing to meet other conditions of stay in Hong Kong as outlined by Hong Kong's Immigration Department.
TechTAS
TechTAS is a fast-track arrangement for eligible companies to bring in non-local tech talent to undertake research and development in Hong Kong. However, all eligible companies must first apply for a quota, they will then be provided with a quota by the Innovation and Technology Commission (ITC). The provided quota can sponsor eligible non-local tech talent to apply for an employment visa within 24 months of the quota validity period.
For more detailed information on the application process, eligibility criteria and required documents, you may visit the official page via this link.
Family Visa (Dependent)
If you are married and plan to bring along your spouse, you can apply for the Dependent visa option. The Dependent visa can only be applied by immediate family members (spouse/unmarried children under 18) of a foreign national that has a valid Hong Kong visa for employment, investment, training or study in Hong Kong or a permanent resident in Hong Kong.
If more than one immediate family is applying for the Dependent visa, then each family member fills out a separate application and all applications must be sponsored by the principal visa holder.
Self-Employed/Investor Visa (Investment as Entrepreneur)
There is also an extra visa category option for expats moving to Hong Kong as an investor that will be joining a company and wants to establish their own business. This visa category's main requirement is proof that the business you will be investing in or establishing in Hong Kong will be able to make a substantial contribution to Hong Kong's economy.
Just like the work visa, you will need a sponsor to validate and help set up your business in Hong Kong. Your sponsor must meet the following requirements:
At least 18 years of age.
Must be a Hong Kong resident.
An acquaintance
If all of the above requirements are met, you visit the official page to download forms ID999A (for yourself) and ID999B (for your sponsor).
Required Documents
Besides meeting the eligibility criteria, you will need to have and submit the following documents:
Latest or recent passport photograph
A copy of your passport
Proof of your academic qualifications and professional experience
A detailed two-year business plan
A copy of business registration (investors)
Business background information (investors)
Residence Permit: Temporary and Permanent
Temporary Hong Kong ID
Once you have entered Hong Kong on a valid visa, and then decided to stay longer than 180 days, you must apply for a non-resident Hong Kong identity card. There are no specific requirements to be fulfilled or fees to pay, you just need to register within 30 days of your arrival in Hong Kong. The card will be issued to you for free.
The card will function as a storage for personal information and as a fast-lane immigration clearance at Hong Kong's borders and it also can serve as a library card for Hong Kong's public libraries.
Residence Permit: Permanent Hong Kong ID
There is also a Permanent Resident Hong Kong ID should you decide to stay in Hong Kong indefinitely. Permanent Hong Kong ID will grant its holder the right to settle in, thus granting its holder resident benefits such as to vote in an election and remain in the country.
Though the requirement to apply for Hong Kong Permanent Resident ID is quite simple, it will take quite a bit of time to be fulfilled. The requirement is that you must have lived in Hong Kong territories continuously for seven years. There are also other two requirements, both requirements can be met easily and quickly;
Must produce proof that you make a sufficient amount of income.
Your immediate family members (spouse/children) also lived in Hong Kong's territories as well.
For more detailed information on both types of permanent residence permits, you may visit Hong Kong's Immigration Department's official web page.
For complete and detailed requirements and steps on how to apply for visas and passes mentioned in this section, you may visit the official website by clicking on this link.
Accommodations Renting in Hong Kong
If you're planning to settle in Hong Kong for a long time, then you will want to know about the current real estate price in Hong Kong. So that you can make the best decision that suits your financial situation. Below we have shared brief information and news on Hong Kong's current real estate market situation.
A report made by Mansion Global said that Hong Kong's real estate price is expected to perk up this year, thus ranking Hong Kong's real estate price as one of the most expensive in the world. So you will need to budget and consider carefully the type of accommodation that you want to rent in Hong Kong, especially if you move to Hong Kong along with your family.
You can check out the average price comparison percentage in this article Cost of Living in Hong Kong section. We also have included a link to Numbeo's comparison index page here to help you get a more detailed insight.
Things to Know About Accommodations Renting in Hong Kong
Leases
In Hong Kong, most real estate landlords use a standard government lease. But, the landlords are allowed to add their clauses. So you must read the contract thoroughly, to avoid any hidden charges or conditions that can set you back financially or legally.
Rental Period
The rental period in Hong Kong is generally two years, with a clause break after one year.
Deposit
Two or three months' worth of rent will be required for the security deposit. The deposit will be returned once tenants have successfully and properly vacated the property.
Utility
Utility bills are rarely included in the monthly rental fee, so you will have to calculate and budget this on your own. The total costs vary depending on the amount of usage and the service provider you will subscribe to.
Buying Accommodation in Hong Kong
If you have the means and are interested in purchasing a real estate property in Hong Kong, you will need to have permanent resident status, which as mentioned in the above section, will take seven continuous years before you can apply and receive permanent resident status in Hong Kong. Without permanent resident status, it will be difficult for you to purchase a real estate property in Hong Kong. Additionally, most Hong Kong banks are reluctant to offer housing loans to those without a long-term good financial record track in Hong Kong.
Also, as we had mentioned above, Hong Kong's real estate price is expected to perk back up this year after its 15.6% decline from last year. The evidence for this claim is that in January this year, the existing home index rose 2 points (0.6%) from last December to 336.1, indicating the largest increase since April 2022. This growth is expected to continue to pick up for the rest of this year, with some predicting a "v-shaped" recovery as a result of a steady influx of buyers and investors rekindling the transactions.
However, as we have mentioned, you have the option to rent a real-estate property which will be cheaper and has far more lax requirements and procedures. This is especially true if you are moving to Hong Kong along with family members, it'll be much cheaper to rent a house and since the procedure to rent a house is simpler, you can get it done quickly and have a place ready for you and your family by the time you arrive in Hong Kong.
How to Find Accommodation in Hong Kong as an Expat
Of course, when you have just moved or are about to move to somewhere new, you will be completely unfamiliar with how things work or the best housing area or apartment complex; despite having researched the latter subject in advance.
So, opting for a real estate agency is the most efficient method to secure accommodation in Hong Kong, ensuring significant time savings and the ability to find a place that perfectly matches your needs. It is important to note that agent fees are applicable. Fortunately, finding a real estate agent online is a hassle-free process, and many agency offices are conveniently situated near popular residential complexes.
To further help smoothen your accommodation hunt in Hong Kong, we have listed several top online property search sites in Hong Kong for you to check out:
HKSTP Housing Initiatives for IT Professionals
However, if you are an IT Professional expat planning to move to Hong Kong, you can leverage the housing initiative recently launched by HKSTP.
This housing initiative by HKSTP is called Innocell, a seventeen-storey co-living and co-working space that allows its residents to commune, collaborate and connect with the community. At Innocell, instead of the traditional clock-in and clock-out, successful applicants will be granted the right to accommodation on-site; work and live in the same area. At Innocell, residents will have access to various facilities such as a dedicated gym, gaming consoles, kitchens, outdoor areas, band rooms and seating, spread between the seven-storey building.
So, if you are an expat moving to Hong Kong as an IT professional, you can apply for admission to Innocell on HKSTP official page.
A Look at Hong Kong's Healthcare: Public Healthcare and Private Healthcare Insurance
There are two choices available within Hong Kong's healthcare system: public healthcare and private medical care. If you decide to go for public healthcare, there is no need for Hong Kong's private healthcare insurance, because Hong Kong's government provides free or low-cost public healthcare services that are accessible to the public. However, if you opt for the private healthcare system, then it is crucial to have adequate private medical insurance, as expenses can become significantly expensive.
Hong Kong's Public Healthcare
In Hong Kong, public health insurance operates differently. Individuals are not required to make any financial contributions to access it. The government extends healthcare coverage to all individuals, regardless of their status, with minimal to no charges. This inclusive system encompasses not only Hong Kong citizens and permanent residents but also extends to non-permanent residents. As a result, once you arrive in Hong Kong with a valid visa and obtain your Hong Kong ID card, you automatically qualify for public healthcare benefits.
Hong Kong's public healthcare is administered jointly by the Hong Kong Department of Health and the Hospital Authority. To increase healthcare efficiency, all of Hong Kong's clinics, doctors, and medical staff are organised into regional clusters. Hence, each district will be able to provide a medical specialise to care for its residents.
However, there is one thing that Hong Kong's public healthcare doesn't cover, which is dental care. Only in case of emergency, you will be entitled to use and access Hong Kong's public dentist and dental care services.
Public Healthcare Cost in Hong Kong
The charges for using and accessing public healthcare services in Hong Kong are very affordable. For example, a visit to a public outpatient clinic will only cost nominal fees, approximately HK$50 for a general practitioner's consultation, HK$100 for a specialist appointment, and it will cost only around HK$60 for subsequent follow-ups. As for medicines, a minimal fee of HK$10 is applicable for any prescribed medications.
Hospitalisation in a regular ward at a public hospital will cost around HK$100 per day, with an admission fee of HK$50.
Hong Kong's Private Healthcare Insurance
Private health insurance in Hong Kong follows a similar structure to global standards, providing healthcare coverage for individuals without access to public healthcare and those seeking more extensive medical services.
The current practice among expats working in Hong Kong is to leverage benefits from employer-provided medical insurance plans, covering both the employees and their families. The Hong Kong government typically grants visas to expats on the condition that their employers furnish them with healthcare coverage. This prerequisite serves the purpose of preventing individuals from becoming too reliant on the public healthcare system and avoiding additional burdens on public healthcare.
Private Healthcare Insurance Cost in Hong Kong
The pricing for health insurance in Hong Kong is typically influenced by several factors, such as your age, medical conditions, the provider, and a few other factors. For example, for an individual around 30 years old, the average cost for a health insurance plan can range between HK$2,000 and HK$25,000, and this also will depend on the specific details of your personal insurance coverage.
How to Get Private Healthcare Insurance in Hong Kong
The Food and Health Bureau of Hong Kong has established the Voluntary Health Insurance Scheme (VHIS) initiative as a means to provide a better understanding of the local healthcare insurance market. Companies can choose to submit their insurance policies for certification according to specified standards. All eligible and approved policies will be showcased on the VHIS website, providing customers with the opportunity to compare and evaluate their options, ultimately enabling them to select the most suitable one.
VHIS Requirements for Healthcare Insurance Policies
The health insurance plans must include the following coverage:
Provide prescribed non-surgical cancer treatments (e.g., chemotherapy, radiotherapy)
Provide prescribed diagnostic imaging tests (ST, MRI, and PET scans)
Day case procedures (such as endoscopy)
Treatment of congenital conditions that have been diagnosed or manifested since the age of 8
Psychiatric inpatient treatments (with coverage up to HK$30,000 per year)
In addition, the scheme also offers guaranteed insurance renewal until the age of one hundred years old, without lifetime benefit limits, and a cooling off period of twenty days, during which customers can cancel their policy and expect a full refund of their premiums. The transparency and accessibility of scheme information are ensured.
Transportation in Hong Kong
We also mentioned earlier in this article that fuel prices in Hong Kong are currently soaring, so it is more affordable to rely on Hong Kong's advanced public transportation system. There are five different modes of public transportation in Hong Kong's public transportation system:
Taxi
People choose taxis for their convenience, efficiency, and accessibility. Taxis provide door-to-door service, navigate the city's road network swiftly, and are available throughout the city, making them a popular choice for both locals and tourists. Taxis are particularly useful for reaching less serviced areas and offer a comfortable and private transportation experience. While taxi fares in Hong Kong are considered affordable compared to other major cities, they are more expensive than public transportation options like buses or the MTR. However, the cost is generally reasonable for shorter distances or group travel.
Bus and Mini Buses
People choose buses and minibusses as a common mode of transportation due to their extensive coverage, affordability, and convenience. Buses provide a comprehensive network that reaches various neighborhoods, including areas that may not be easily accessible by other means. They offer a cost-effective option (ranging from HK$4.50 to HK$47 depending on your destination) for daily commuting and traveling longer distances.
Mini buses, on the other hand, are smaller vehicles that operate on fixed routes and provide a more flexible and faster alternative. They are particularly useful for reaching specific destinations within neighborhoods. The cost of buses and minibusses in Hong Kong is relatively low, with fares varying based on the distance traveled. The exact fare can be paid in cash or with the Octopus card, a rechargeable smart card widely used for public transportation in Hong Kong.
Tramway
People in Hong Kong take the Tramway, also known as the "Ding Ding," for its unique charm, historical significance, and affordability. The Tramway runs along the northern coast of Hong Kong Island, offering a leisurely and nostalgic way to traverse the city. Passengers can enjoy the iconic double-decker trams, which provide an excellent vantage point for sightseeing, taking in the bustling streets, vibrant neighborhoods, and local life. The Tramway has a flat fare structure (HK$1.3 to HK$3), making it a cost-effective option for both locals and tourists. The Tramway's affordability, distinctive experience, and scenic route make it a popular choice for those looking to explore the city in a unique and budget-friendly manner.
For a more detailed look at the Tramway route, you may visit the official page and view the interactive route map to help you get the bearing on the tram route map.
Star Ferry
The Star Ferry, operating since 1898, is an iconic and affordable mode of transportation between Hong Kong Island and the Kowloon Peninsula. It is also one of the best ways to enjoy the beautiful view of Victoria Harbour and the dazzling Hong Kong skyline. The ferry has two decks, the upper deck providing the best views and fresh air while the lower deck is a more economical option. The operation hour is from 6.30AM to 11.30AM
MTR
The Mass Transit Railway (MTR) is the preferred and highly convenient mode of public transportation in Hong Kong. It efficiently connects various regions, including Hong Kong Island, Kowloon, the New Territories, and Lantau Island. With an extensive network of ten lines, the MTR system boasts over 70 stations and operates from 6AM to 1AM.
To access and pay for all the listed modes of public transportation, you will need to be a holder of the Octopus Card. The Octopus Card is a prepaid electron card dedicated to functioning as a payment for public transportation systems in Hong Kong. Fares for all public transportation modes can be paid for using the Octopus Card.
A Peek at Hong Kong's Education System
In Hong Kong, education is funded by the government, and students attending public schools can receive free education from primary to senior secondary school, covering 12 years from ages 6 through 18. Public schools make up the majority of educational institutions in Hong Kong, with some being operated by charitable or religious organisations. Hence, you will be able to find a lot of Catholic or Protestant schools in Hong Kong.
Types of Schools in Hong Kong
Public Schools
Run and funded by the government.
Free.
Aided Public Schools
Run and funded by charitable or religious organisations.
Also funded by the government
Free
Direct Subsidy Private Schools
Subsidised by the government.
Not free.
Caput Public Schools
Public schools are subsidised by the government.
Not free
Private Schools
For local Chinese students only.
Admittance will be evaluated based on educational excellence.
Not free.
International Private Schools
For international students.
Not free. High admittance fee.
English Foundation Schools (Private)
Private schools are partially subsidised by the government.
For English-speaking students.
Not free.
Current State of Hong Kong's Education System
In recent years, significant transformations have taken place within the Hong Kong school system. Before this, Hong Kong's education system was known for its fierce competition, however, reforms were implemented to reduce the pressure on students. As a result, the compulsory primary and junior secondary school exams have been removed from the curriculum. Despite these changes, the culture of high expectations and demanding standards remains, causing a lot of students to experience mental stress and burden.
About Hong Kong International Private Schools
Alongside the local public schools, there's also the well-regarded private school system in Hong Kong that includes numerous international schools. Parents of expats' children often choose international schools due to their more Westernised educational approach. However, nowadays these schools are now steadily gaining popularity among local Chinese students and parents too.
Below we have listed several top international schools in Hong Kong for you to check out:
International schools typically start their academic year in August. To ensure your child secures a place at the international school of your choice, it is advisable to begin the application process one year in advance.Each international school has its specific admission requirements, so it is important to directly contact the school of your choice.
The advantage of enrolling your child in an international school is the smaller class sizes compared to local public schools, as a result, the environment is less competitive. However, international school fees can be quite costly. International school tuition fees can range from HK$100,000 to HK$200,000 or more per year, depending on the specific school and grade level.
Culture and Lifestyle in Hong Kong
Hong Kong has always been famous for its unique cultural blend where the East meets the West, which brings about a sense of familiarity to those just moving to Hong Kong from the West. As a result, expats can expect to see a unique blend of local Chinese customs and sprinkles of Western cultures as well. To be specific, it is a sophisticated mix of Confucian and British ethics and cultures.
Of course, besides the unique cultural blend, Hong Kong is also known for its vibrant nightlife, making it a hotbed for adults to meet, socialise and seek entertainment after a long day at work or during the weekends. Check out some of the notable nightlife hotspots in Hong Kong from Klook's latest list
If you are looking for more family-friendly entertainment and attraction, Hong Kong has plenty of it as well.
Hong Kong Disneyland
Hong Kong Wetland Park
Hong Kong Zoological and Botanical Garden Green House
Victoria Peak
Ocean Park
Hong Kong Space Museum
The communication languages commonly used in Hong Kong are English and Cantonese. About 54% of people in Hong Kong speak English, 95% of them speak Cantonese, and 49% of the locals can speak Mandarin.
Also, to ensure you will not offend the locals while interacting with them; the social norms in Hong Kong are that you may stand close to each other while talking but must refrain from making physical contact --- unless you are in a close relationship and familiar with the locals you are interacting with. In addition, social interactions such as small talk and greetings are not a common practice. So, don't be taken aback you experience such situations.
Another crucial piece of information to know is that the locals would call themselves Hong Kongers. So be sure to address other locals as such when interacting with local Hong Kongers. Hong Kongers are often described as culturally sophisticated, intelligent, fun-loving, hard-working, broody, and adept at operating in both the Western and Eastern worlds. On top of that, most Hong Kongers have a more traditional mindset and mindset compared to Westerners.
Conclusion
Hong Kong offers a unique blend of vibrant nightlife, advanced infrastructure, and diverse culture, making it an attractive destination for expats and multinational companies. The city serves as a gateway to world markets, providing ample job opportunities in industries such as tech, finance, and advertising. However, moving to Hong Kong as an expat comes with its challenges, including understanding the rules and regulations, adapting to the lifestyle and culture, and considering the cost of living.
In short, moving to Hong Kong as an expat offers numerous opportunities but comes with considerations such as visa applications, cost of living, accommodation, and healthcare choices. With proper planning and understanding of the requirements, expats can enjoy the vibrant city and its cultural diversity.
If you are interested in exploring the offerings of the Hong Kong tech hub firsthand, you should check out GRIT and HKSTP career networking events organised specifically for tech talent like yourself.
This event serves as a platform to not only explore deeper into Hong Kong's thriving tech scene but also connect with professionals who share your interests and industry leaders from well-known companies such as Lalamove, Fano Labs, Aerosim, and more. This is the opportunity to expand your professional network, gain valuable insights from experts, and potentially elevate your tech career to new heights.
Don't hesitate to register now and become an integral part of the dynamic tech hub in Asia.
To learn more about the event or register based on your current location, please refer to the details below: