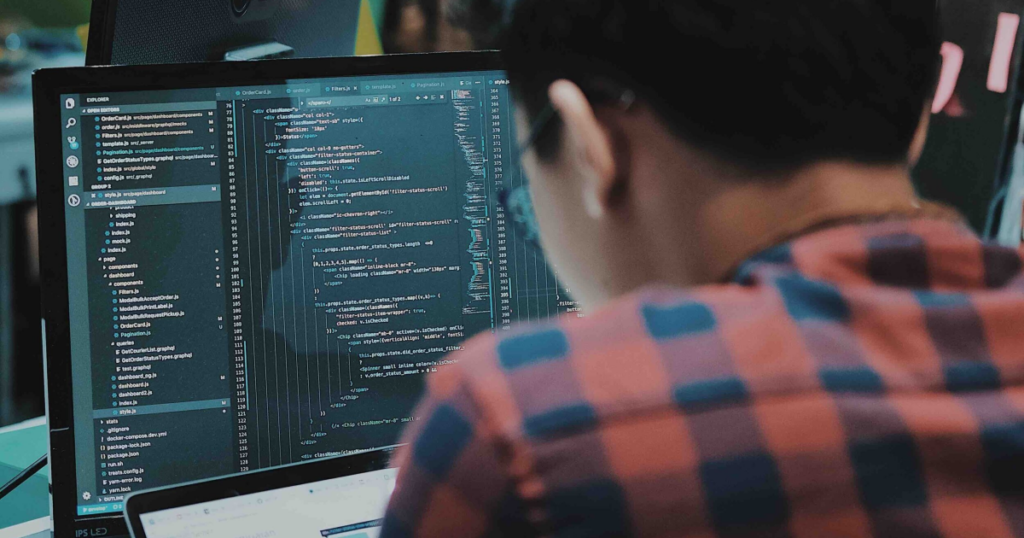 As the tech industry keeps growing rapidly and various new technologies such as AI, Big Data, mobile applications, Internet of Things (IoT), etc., are making their way to be a part of our daily lives, the demand for tech specialists across the globe is on the rise as well. 
In fact, the talent gap is already a major problem in the tech industry today. The demand for specialists in development and implementation of high-tech innovations keeps increasing, while the supply is unable to catch up. The United States, for example, will have a deficit of over 500,000 software developers by 2024, according to a report by Forrester Research.
Booming demand drives new people in this profession, while more experienced software developers, are often wondering if there's real career growth potential for them, which positions to apply to if they want to reach a higher level, and how long you can actually stay a full time software engineer. And these are the questions we will try to answer today!
How Many Years Can A Software Developer's Career Last?
Many people who want to become software developers, and those who are currently working in this profession, are wondering how long an average career in software development can last. Since software development is a very young occupation that became mainstream only in the 1990s-2000s (and the tech market keeps changing rapidly), it's quite difficult to make long-term projections.
We do know, however, that software developers in general tend to stay in this profession long-term and typically are not looking to switch to other occupations.
According to Stack Overflow's Developer Survey 2020, probably the largest professional developer survey in the world with around 48,000 respondents, there's a considerable number of professional coders who are staying in this profession for decades. 33.6% of responders or slightly over 16,000 people said they have been working as software developers for more than 10 years already. 11.4% or 5,447 people surveyed said their professional career has been ongoing for more than 20 years.
There's also a shortage of real veterans – people who have been working as software developers for more than 40 and 50 years! Specifically, 0.4% or 191 out of 47,779 professional developers who participated in Stack Overflow's survey said they have been coding for more than 40 years. And 48 people have been in the profession for over half a century.
Interestingly, another research shows that software developers are the least likely to leave their profession among all professionals in general across all the economic sectors. In the list of 20 jobs with lowest career-switch search rates various programming-related roles, such as Network Engineer, Web Developer or Java Developer, hold 7 positions.
Career Switch Options For Software Developers
That being said, there's a popular misconception about software development as a more or less dead-end job with not much room for growth after you reach Senior Developer level, and the majority of Senior programmers stay in these jobs for so many years because they don't have other options.
In reality, there are multiple career paths that are open to individuals with coding and other technical skills. Here's a list of career paths and specialisations in the tech industry you can switch to from being a software developer.
Development operations, QA, and product management
DevOps Engineer
Technical support
Database Administrator
Reliability Engineer
QA Engineer
Project Manager
Product Manager
Scrum Master
UX Designer
Sales and other customer-oriented positions
Sales Engineer
Developer Marketer
Technical Recruiter
Evangelist
Tech PR Executive
Customer Support
Cybersecurity and analytics
Security Analyst
Network Security Specialist
Cybersecurity Engineer
R&D Engineer
Data Scientist
Career Growth For Software Developers
When it comes to career growth in the tech industry, for talented software developers sky's the limit. Here are a few roles and positions experienced software developers can grow into.
Team Lead Software Engineer
Software Architect
VP of Engineering
Head of Product
Development Consultant
Startup Founder
Chief Digital Officer
Chief Innovation Officer
CTO (Chief Technical Officer)
CIO (Chief Information Officer)
CEO (Chief Executive Officer)
It's also interesting to see that most managers and executives tend to have 14 years or more of coding experience.
Where To Look For Tech Career Growth Opportunities?
It's not a secret that today software development and tech in general is an employee's market. Businesses are hungry for talent more than ever before and are offering handsome compensations to talented and experienced tech professionals willing to work for them.
What is the best place to look for truly promising opportunities? There are plenty of old traditional recruiting websites available online that are full of open positions to apply to. They do, however, have multiple considerable disadvantages such as long and confusing job application process, large number of fake or outdated jobs, etc.
We believe that today, in the era of automation, AI and other Industry 4.0 technologies, tech companies and employees need new, better solutions to find each other with minimum time and effort. And GRIT is a solution made with that idea in mind.
GRIT is a platform designed to help exceptional employers and employees in digital and technology fields to find each other with maximum efficiency and minimum effort.
What Makes GRIT Unique?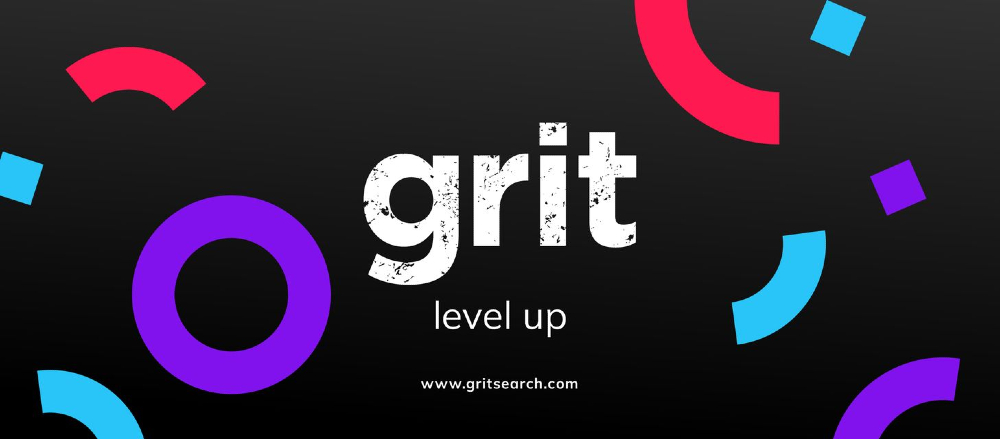 1) Quick sign up
We've got rid of the industry's lengthy sign up processes and you can get on board GRIT's unique platform with our 60 second sign up in 6 simple steps.
2) No bias
At GRIT, your profile is anonymous and it's your experience that counts. Receive requests from companies to view your full profile.
3) Transparency
The companies that request to see your profile at GRIT give you the salary upfront before you even start the process.
4) Talent-first approach
GRIT flips the traditional hiring model and companies apply to you instead. Try finding your dream job in digital and technology on GRIT today!
---