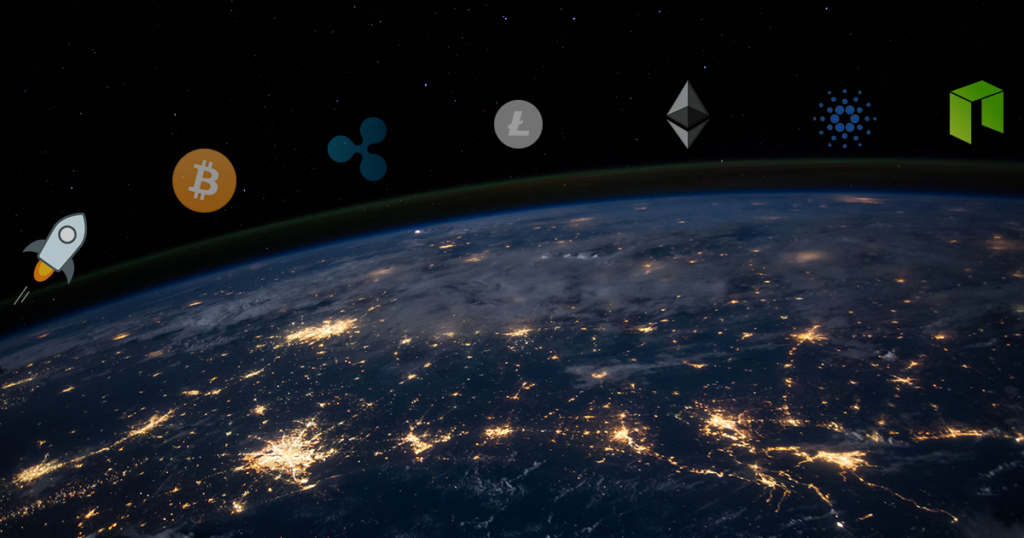 We've all had to come to terms with the fact that we're in the midst of a crypto winter, which is when prices fall then stay low for an extended period of time. For those who are wondering if now is the right time to find a career in the Web3/crypto space, or how you can be better prepared for weathering the volatility, worry not! Here's what some experts in the space have to say, courtesy of information taken from our latest webinar, 'Shifting Careers Into The Crypto/Web3 Space'.
Our panel of speakers comprised Web3Auth's Head of Product Design, Sinlin Yeo, as well as Bybit's Product Marketing Lead, Z Wan. Right off the bat, they gave their personal experience on what it's like to work in a conventional company vs one in the Web3/crypto space, so that attendees could have a general idea first.
"The biggest difference between Web2 and Web3 companies would be the pace they move at. For example, at one point, everyone was talking about NFTs, and now they're talking about dynamic NFTs (this type has a fluid smart contract that contains characters and data allowing it to evolve based on input from the external environment)! There's a lot of uncertainty in Web3; you don't know when something might suddenly become obsolete, and there's a bunch of new terms and tech you're dealing with, so you need to do your due diligence," explained Yeo.
Read more on what the NFT space is about, here!
Wan agreed with her as he stated, "The premise of decentralisation is that it makes information change happen faster than ever. Think of it like picking up and learning a new sports activity; your body and muscles don't know what's happening for the first few months, so you've just got to get used to it and figure it out quickly as you go along. The same goes for wanting to first step foot into the Web3/crypto space; it's going to be confusing and scary in the beginning, but you just need to persevere and keep on learning."
When it comes to talking about the salary, both laughed as they agreed it was the 'million dollar question' for these industries. Wan opined that it was one of the most lucrative spaces for quite awhile until recently (before the infamous crypto crash), but there are still companies which are hiring. "The big companies are still very willing to pay more in order to get the top talent, with some offering about a 30-40% premium, depending on your job scope. Whatever the regular space does, the Web3 space will try to follow, but give a little additional premium! However, from the small to mid-sized companies' perspective, they'll try to give you tokens and/or equities (both of which are long-term incentives), instead of cash premiums."
"In the Web3 industry, especially when it comes to developers, people are willing to pay up to US$500,000/year, but this applies for the experienced and skilled ones (about 5 years of experience), because they're high in demand and low in supply! For smaller companies, they'll usually state the salary range, which is less competitive, but they'll pair it with equity as well. Candidates outside of the industry can still find a well-paying job as it's open to them (even without experience), as long as they have the interest to learn and grow. It's all about how much initiative you show, plus the curiosity and drive you have to prove yourself," quipped Yeo.
Find out what Web3 is about, and why it's here to stay!
Asked about whether it's still advisable for people to make their first foray into these industries, Yeo said that there's really no "good advice" for people who want to try. "I believe it has to come from their own interests, that's where they can try to find a match in what they're looking for, career-wise. By telling people to follow their passions, that's more of a better fit, rather than just advising people to come onboard now."
Wan echoed her sentiments: "It's all down to the people who choose to do what makes them happy. If you don't like something, it doesn't matter how much money they pay you, it's going to end with you discontented and complaining. I'm a big advocate of mental health, and if the Web3/crypto industries aren't up your alley, all the money you get won't help you pay for the medical bills coming out. Only make the decision to join if you see this as a fun, exciting, and "sexy" industry to be committed to!"
The experts also gave their tips on personal branding,resume readiness, and preparing for interviews. Yeo states that storytelling through one's achievements would make a bigger impact in an interview. "Instead of just looking for a job, why not also attend hackathons or showcase your projects, so that you're actually walking the talk. There's no need to list down how many professional certifications you have, if you're unable to come up with the proof and/or walk the interviewer through the process of a particular project. The impact you've made with your former companies (especially if it's a competitor!), or your previous experience and the skill sets necessary for the role is what's going to set you apart. Bonus points if you're able to blend in with the startup culture, because there's a lot of uncertainty in terms of complex problems that need to be solved, in addition to being outspoken enough to defend your ideas/point of view."
Check out a different type of resume called an "on-chain".
From a big company's perspective, Wan had this to share: "We're really looking for people who are ready to roll up their sleeves and have the excitement to learn new things along the way. Bring the energy, commitment, and curiosity to try something new, and you're instantly a cut above the other candidates. How you can reflect those soft skills on your resume is to include all the side projects that you've done/tried, professional courses relevant to this field that you've taken, or show that you've attended conferences and done all the necessary networking. It's better to come to me with a narrative that you've already tried to learn as much as you can about Web3/crypto, and then during your trial-and-error lessons you discovered you wanted to specialise in this space. By telling me that story and relating it to how Bybit can help you, and what you have to offer, this shows that you came prepared. It's also a sign that you know what you want to do (instead of someone who needs people to tell you what to do), you're proactive, and also a problem solver. It's really alright if you don't have a college degree!"
Wrapping up the session, Yeo had this piece of advice to offer: "No one is ever truly ready for anything, it's important to just start where you are. Even if you feel you aren't up for interviews, just do it so that you can learn from the experience, and constantly improve along the way. Don't forget to ask for feedback in any form, to get yourself more ready!"
Wan, too, had some advice for hopeful candidates wanting to enter the Web3/crypto space and make their mark: "These are such exciting and innovative times, so remember to learn as much as you can, find out exactly what you want, and also understand what the market wants. Hopefully, you continue to feel excited and passionate about joining this industry!"
You can watch the entire webinar below: