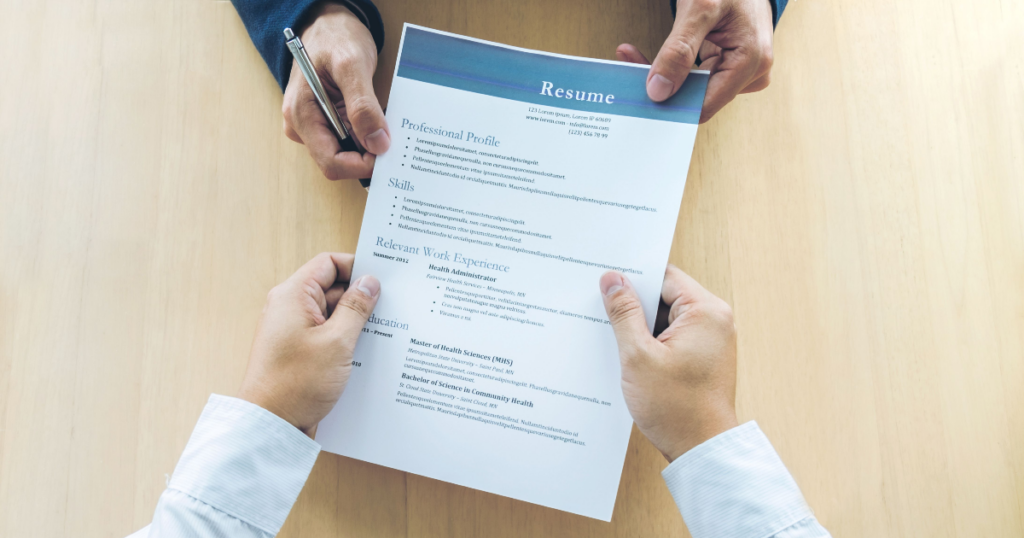 When a company plans to recruit a new employee, the first thing they look at is whether the person is fit for the particular role, and if they'll be able to gel easily with the organisational culture.
The first impression that your profile gives, as well as your own competency, will be evaluated once the hiring managers go through your resume. That's why it's important for you to showcase your personal traits in your CV, in addition to your technical skillset to set a good first impression!
Including your personal attributes can help you get an advantage over other candidates with a similar skill set. For example, skills include problem solving, coding, or typing which people usually do in a certain and contextual situation. Attributes, on the other hand, relate to how a person behaves or reacts in a new/stressful/challenging situation. Some examples include confidence, ability to easily communicate, punctuality, etc.
Recruiters do consider personal attributes in addition to a basic skill set, to ensure that the candidate can handle different unforeseen situations that might come up during work. Personality assessment tests (such as this one) give a better picture of behavioural tendencies of the candidate, which can be an added boost for them to excel in their career. Moreover, these soft skills are relevant in building relationships, group dynamics, and teamwork.
Key Attributes You Can Include In Your CV
1) Honesty
The organisation always needs someone who can be trusted in any crucial situation. They'll have to share confidential information in many cases, and having a reliable and trustworthy person in the team can be very beneficial for handling many tricky situations. Show them that you're honest through your actions, and that'll be sure to give you bonus points!
2) Problem solving
Having this ability can make you a good fit for any organisation. The ultimate role of any job is to think up of solutions (sometimes on the spot!) in one way or another. You can quote examples of how you identified problems before it got worse, and how your timely actions helped your company to meet the goal on time.
3) Leadership
Having leadership qualities can make you more productive, able to motivate others, have great vision, and no need for micromanagement, even when you're working within a team. Try to include a role you held in the past which can showcase your leadership ability, whether it's with your previous employer or even a small example of what you did in your school/college.
4) Accountability
Being accountable matters a lot when you're part of an organisation. This makes you a dependable person who can be entrusted with various tasks that come with risks. You can quote an example of how something went wrong in your previous role, and how you were honest and accepted that it was your actions which caused the mistake. Bonus points if you also include what you did to resolve the situation!
5) Flexibility
An ideal candidate should be able to handle different roles within an organisation, and sometimes contribute outside their jobscope/comfort zone for a larger cause. You can highlight your flexibility by mentioning the different types of roles you've handled throughout your career, and how you contributed outside your role to work towards a common team goal.
6) Creativity
The definition of being creative can be about being innovative, as well as approaching solutions and situations differently. Having this trait can mean that the employee is able to help the team think outside the box, and as such, he/she can be a boost to the team with enhanced productivity. Use your portfolio to showcase how your previous employers benefitted from your creativity.
7) Willingness to learn
Staying updated with the changing trends in the industry and doing what's necessary to upskill yourself, can boost your profile and give you more opportunities. Your trait of wanting to expand your horizons can be showcased by statements like "looking for a chance to explore more areas", or even "learn more and grow professionally".
8) Self-motivation
An enthusiastic person who can single-handedly work on projects, give insights, perform analysis, and do what's necessary to improve the next time will definitely get noticed!. So, when talking about previous accomplishments, try to include terms like self-driven, passionate, or determined, which can highlight this ability in you.
9) Team player
Being a team player can help you to easily gel with any group of people, no matter their backgrounds. In addition, it'll allow you to coordinate in problem-solving, share tasks feasibly, and work towards a common goal together. Employers always prefer a person with teamwork skills and including this trait gives you the upper hand.
10) Handling pressure
This is one of the must-have qualities for any role, and this can complement your ability to work in any stressful situation and meet tight deadlines. You can include examples of how you handled customer pressure in your previous role (or even stresses from your boss!), and the way you managed to complete the project on time and within budget after crossing all the hurdles.
How To Write Personal Traits On Your CV?
Including your traits in the CV can be a lot more tricky than it seems in the first place. You have to include it as part of the profile story, without giving the feeling that you've purposefully stuffed them in. Indirectly showcasing your personal traits without affecting the flow of your story is the key.
Let's have a look at the sample CV of a digital marketing specialist. In the personal profile section, you can include statements like:
I'm a highly motivated and progress-focused digital marketing specialist.
I've always received great appreciation for my strong time-management skills from my ex-colleagues, in addition to being a good team player.
I always stay updated with the changing trends, and have the willingness to learn and try new areas.
In the skills section, try to include points like the following:
I can calmly handle high-pressure situations without losing focus and quality.
I always keep up my interpersonal skills and the ability to maintain strong relationships with colleagues and customers.
I'm a consistent problem-solver and have improved my deadline management abilities over the years.
In the employment section, you can include traits similar to what is listed:
I was able to persuade customers to renew their contracts when they were on the verge of cancellation (to showcase your communication and pressure handling abilities).
I've worked in an individual contributor role in XYZ company, while I worked in a team in ABC company, and got a chance to manage the team in QRS company (to showcase your ability to be flexible, depending on job demands).
I always finish the assigned projects before the final deadline, and many times saved the budget for the next quarter (to showcase organisational skills).
Make Sure You Highlight The Best Of You!
An excellent CV is half the job done, and that's why the key is to seriously invest some time for it, more than preparing for an interview alone. A good CV should talk more about the top qualities in you, and how you'll be an asset to the organisation.
As we've discussed earlier, the best part is to carefully and successfully do storytelling on your resume, while indirectly showcasing your personal qualities. Of course, you can express more about your traits during the interview process.
However, it's important to understand that your CV is the first step towards your dream job, and passing this hurdle only opens the door for the next round. First impression matters for any selection process, which explains why your resume can make or break your chance.
It's not just the job skills that you need to successfully market yourself to potential employers. You also need to have the right interview skills and a great cover letter.
This is where GRIT's resume writing and job search tips can help! Here are some articles that will help you understand how to craft a great cover letter and how to prepare for an interview. Best of luck!
---