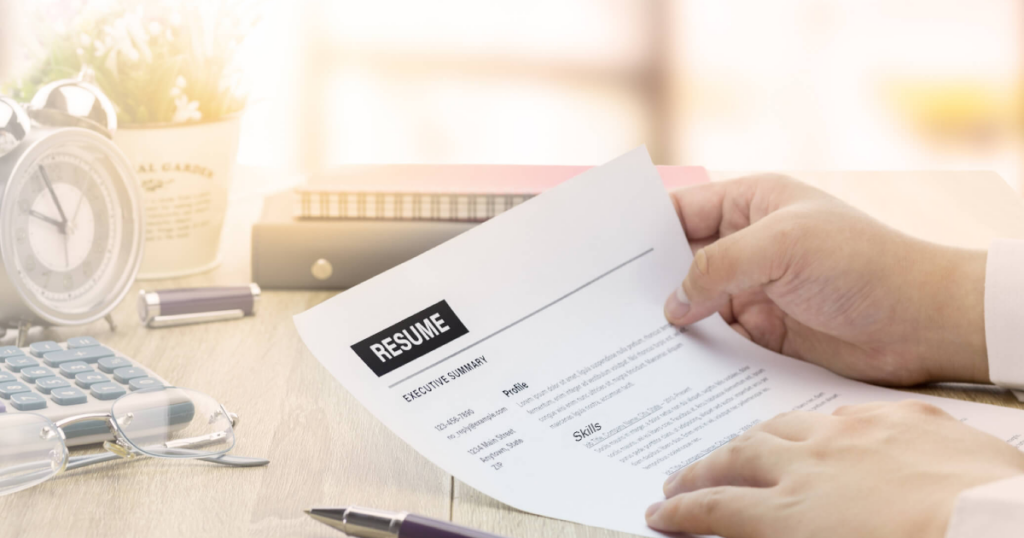 We all know that it's important to have your skills highlighted in your resume. But did you know that to improve your chances of receiving an interview call, the skills you put in your resume should match the job you're applying for?
Employers usually seek applicants with a set of predetermined skills. Hence, if you have similar skills, highlighting them makes your resume stand out, thus increasing your chances of receiving an interview call. But what skills should you highlight and how? Don't worry, we will answer all your questions in this article!
Why Are Skills So Important On A Resume?
Most corporations have adapted to a digital framework for functioning, and the same is applicable for recruitment. Companies around the world are reliant on the Application Tracking Systems (ATS) software for screening resumes and finding the best candidates who meet their requirements and expectations.
Companies receive thousands of applications daily, almost 75% of which fail the ATS test because of incorrect formatting and keyword optimisations. The ATS screening involves scanning an applicant's resume for relevant information like background, qualifications, work experience, skills, and more. Through an automated process, the ATS scan saves a lot of time and effort by eliminating candidates who do not meet the predetermined qualifications.
The ATS scan, helpful as it is, can reject qualified applicants on the virtue of having a resume that's not designed as per the ATS readability standards. Here are some tips to ensure you pass the ATS screening:
Create your resume in a Word document or a plain-text format.
Avoid the use of images, charts, and graphics.
Have a simple resume design with clear hierarchy and bullet points to better articulate your qualifications and achievements.
Use relevant keywords throughout your resume.
Confused about that last point? Let us explain it better: The ATS Scan filters out candidates by parsing individual resumes for particular keywords. For example, if you're applying for a content writer role, keywords such as 'content writing' or 'editing' might be helpful.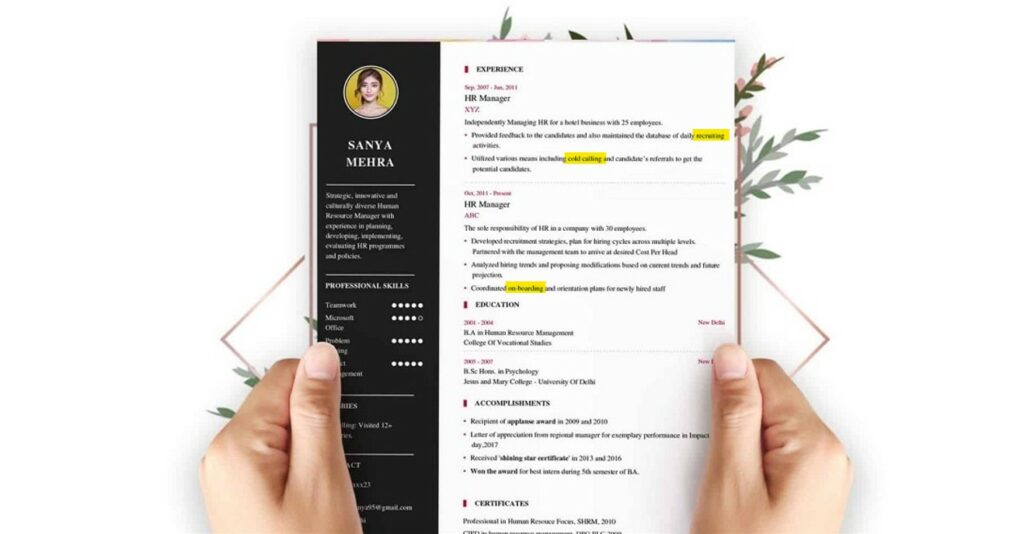 Simply put, choosing the terms that are widely used to describe skills in association with your desired post can help you pass the ATS scan. Make sure to use keywords that represent both soft and hard skills to significantly improve the odds in your favour.
While most corporations use the ATS Scan in the preliminary screening stage of applicants, some companies are reliant on manually assessing resumes, usually done by the HR Manager. With the resume reflecting the candidate's skill-set matching the predetermined job requirements, there's a higher chance of getting selected by the HR Manager.
How To Identify The Right Skills To Make Your Resume Stand Out?
Now that you know how the ATS scans for keywords and why you should add skills to your resume, it's important to discuss how to identify the skills that are best suited for your desired position.
The right skills can help optimise your resume and are likely to grab attention in the recruitment process. Having said that, it's not easy to figure out to right skills to highlight for a job. The following steps can greatly help:
1) Identify your key skills
To get started, it's important to recognise your skills and assess your strengths and weaknesses. Identifying individual strengths and weaknesses can arise out of personal insights gathered from previous work experiences and the skills that were required by previous jobs. Once you have an idea of your potential and limitations, you can list down your key skills accordingly. You can also discuss with your peer groups or someone you know personally. The perspective of an outsider can often help in identifying your key skills, abilities, strengths, and weaknesses.
2) Research common skills in your industry
In any industry, it's essential to have common skills and technical expertise that are specific to a profession. Every profession requires certain skills that help achieve the goals and deal with work-related tasks. Depending on the industry and the profession you're aiming to work for, you must research and look into the common skills they demand. This helps pick up new skills, as well as improve older skills to use them proficiently. Taking the example above, if the content writer role requires a skill that you don't have, such as WordPress familiarity, you can learn it before applying for the job.
3) Answer job description
Every profession comes with its requirements, professional entitlements, and responsibilities. Therefore, while applying for a job, it's crucial to stick to the job description. This gives you a clear idea of what your job demands, and being able to meet the requirements mentioned in the job description gives you an edge over other candidates. You can write your resume accordingly to highlight your personal and professional skills, connecting them to your job description, and how your skills can be utilised in a way beneficial to the job.
What Are The Types Of Skills Hiring Managers Look For?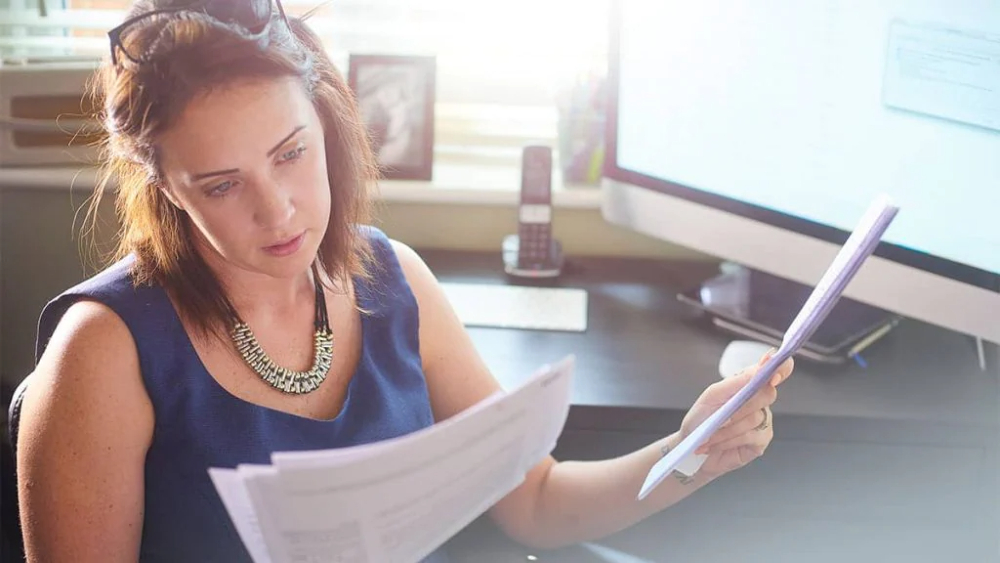 Skills that you can mention in your resume can be broadly classified as hard and soft skills. So, what are they? Let's find out!
Hard Skills
Hard skills are widely acknowledged as technical expertise, knowledge, and training that are specific to the profession. Hard skills are usually acquired from experience in the industry and are essential for fulfilling job-related tasks. Hard skills often include:
Language (for translators, teachers, interpreters, liaison officers, tour guides, etc.)
Software Skills (for designers, engineers, analysts, etc.)
Machinery and equipment skills (for construction workers, engineers, doctors, and other specialised professions)
Mathematics, accounting and bookkeeping (for accountants, market researchers and data scientists, traders, task-specific skills, etc.)
Soft Skills
As opposed to hard skills, soft skills refer to attributes or qualities that are often considered personality traits. Though soft skills are not specific to a profession, they help adapt to the work environment and coordinate with others. Soft skills often include:
Communication and people skills
Leadership skills
Creativity
Crisis management
Adaptability
Resourcefulness
How To List These Skills On A Resume?
Now that you have an idea of what to mention in your resume, also note that vaguely mentioning your skills on the resume is not going to suffice. As important as hard and soft skills are, they only hold relevance to the HR Manager as long as they are represented adequately in your resume.
So, you must tailor your skills in a way that compliments the job description. And with each skill you mention, the level of proficiency should also be mentioned for the recruitment team to have a clearer idea of your abilities and experiences. If you have already had some experience in the industry, what is better than corresponding your skills to the same? It greatly boosts your resume and helps it stand out. You can also mention universal or common skills to further your claim as a suitable candidate.
However, if your skills don't match the job description, don't panic. Instead, focus on your strengths and universal skills. However, in the long term, seek advice from a consultant and pick up the necessary skills to adapt to the profession.
These Are The Must-Have Skills For Every Field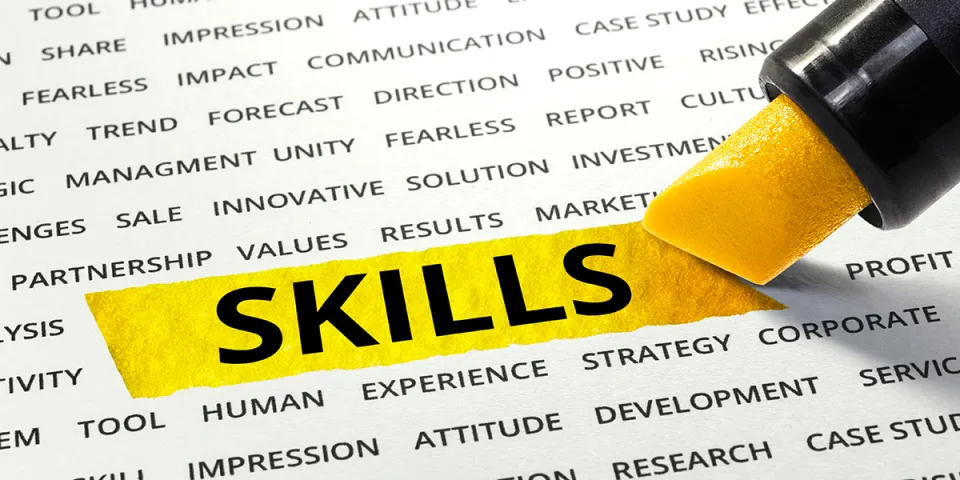 Regardless of the industry, profession, or position you're applying for, here are some of the must-have skills:
Soft skills – Written and verbal communication, time management, problem solving, critical thinking, etc.
Marketing skills – SEO/SEM, email marketing, copywriting, storytelling, brand management etc.
Management skills – Leadership, problem solving, people management, business development, etc.
Sales skills – Negotiation, presentation, cold calling, customer relationship management (CRM), etc.
Design skills – Infographics, Adobe Creative Suite, ad design, photo and video editing, etc.
Basic technical skills – Microsoft Office, data entry, cloud networking and file sharing, content management systems (CMS), etc.
Accounting & finance skills – Advanced Microsoft Excel, IBM Cognos Analytics, know your customer (KYC), SQL, etc.
Web development skills – Python, HTML, Javascript, WordPress, etc.
Business analytics skills – Machine learning, data mapping, business process modeling, data analysis, etc.
If you have any of the above-mentioned skills, don't forget to include them in your resume as these are highly valued in today's job market. And, if you don't, it's never too late to learn something new.
Are You Ready For Interview Calls?
If you're able to find the right way to carefully craft a resume that's tailored for the specific role you're applying for, you can definitely advance far in the hiring process. So, apply the tips shared in this article to build your resume in the right way that shows off your job skills, and zoom into the professional world!
The right choice of skills stated on your resume can differentiate you from the competition so you can land the position you want. Best of all, if the hiring manager does decide to offer you the position, your skills section can easily influence the salary figure they settle on. Get started, and good luck!
---