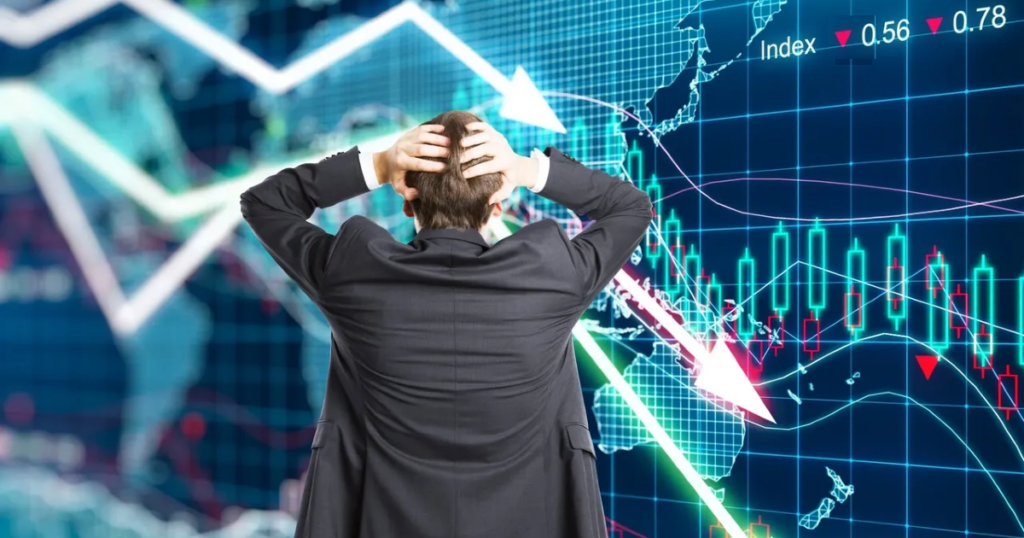 Since the pandemic's arrival, economic imbalances are occurring around the world; inflation is rising in many countries, while various bodies and experts are predicting a global recession. The phrase is currently trending in the media, but what exactly is this financial meltdown that so many people are talking about, and should we be concerned?
According to Investopedia, a recession is a period of declining economic performance that lasts several months across an entire economy. Businesses, investors, and government officials monitor a variety of economic indicators that can help predict or confirm the onset of recessions.
Forbes emphasised that a recession is declared when a country's economy experiences negative GDP, rising unemployment, falling retail sales, and contracting income and manufacturing measures for an extended period. The world has seen some major recessions in the past, and the five worst financial disasters and recessions in history, as listed by Live Science, are:
The 1772 Credit Crisis: The London bank of Neale, James, Fordyce, and Down collapsed in June 1772 after losing approximately £300,000 (equivalent to approximately £48.8 million or $64 million in today's money) on the speculative stock in the East India Company (EIC). Panic ensues as bankruptcies rose across London, and nearly every private bank in Scotland went bankrupt. The crisis quickly spread to several Dutch banks before the markets were able to recover.
Panic of 1873 and the Long Depression: The collapse of the Vienna Stock Exchange in 1873 kicked off the Long Depression (originally called the Great Depression). In the United Kingdom, the panic resulted in a nearly two-decade period of economic stagnation. It's now referred to as the Long Depression because it lasted at least 23 years. Some of the frequently cited causes of the disaster were the demonetisation of silver in Germany and the United States, as well as increased speculative investing.
The Great Depression: The United States stock market crashed on October 24 1929, after 18 months of speculative buying. When combined with a weak banking system, industrial overproduction, and farm price collapses, the crash triggered a financial crisis known as "The Great Depression," which had a massive impact on the global economy. Within five years, the US economy shrank by half, with approximately 15 million people out of work. By 1933, 4,000 banks had gone bankrupt. In the United Kingdom, the value of exports was cut in half, and unemployment doubled to 20%.
Economic Crisis of the 1970s: Inflation was rising around the world in the late 1960s, especially in the United States and the United Kingdom. The crisis began on October 6 1973, with the Yom Kippur war between Israel and an Arab coalition. Oil prices skyrocketed as a result of the conflict. The oil crisis took the wind out of the global economy, and contributed to the stock market crash.
Great Recession 2008: The 2008 financial crash and global recession were the worst economic disasters since the 1929 Great Depression. The collapse of the US housing market was the primary cause of the crash. Northern Rock was the first bank in the United Kingdom to notice problems in the subprime mortgage market in the United States. When its issues became public, the bank experienced a run. Back in the United States, on September 15 2008, Lehman Brothers (an investment bank founded in 1847) went bankrupt, precipitating a global financial crash.
Furthermore, the most recent global economic crisis occurred in 2020, when the world was placed under a 'Great Lockdown' due to uncontrollable Covid-19 spread, which, according to the International Monetary Fund (IMF), will cause the worst global recession since the Great Depression.
What Are Some Of The Major Factors That May Be Influencing The Global Economy To Enter A Recession?
The prospect of a recession is frightening, but several major events happening around the world are affecting the global economy, making an economic downturn highly possible. The following are some of the current tense situations, and how they may be causes leading to a recession.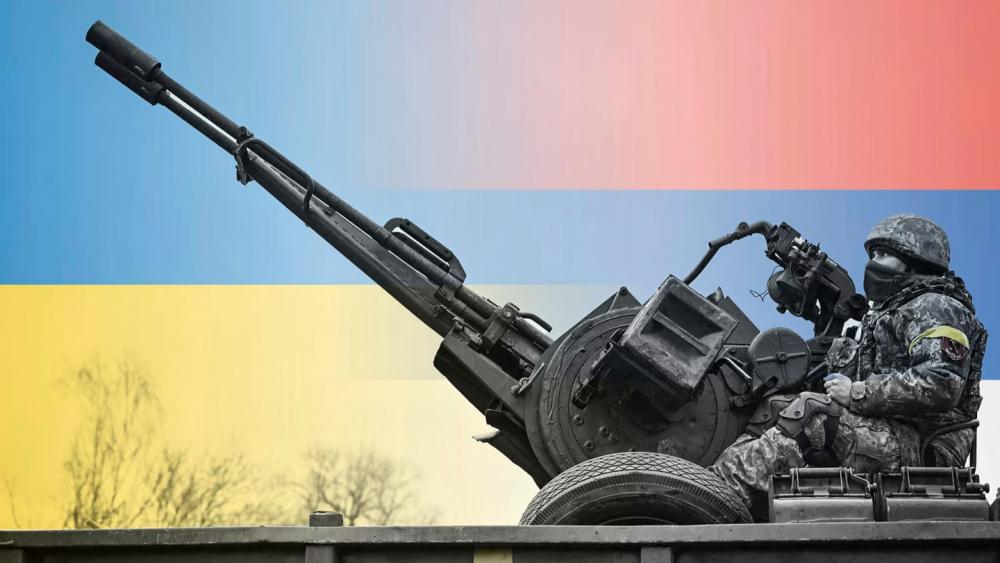 Separately, the ongoing economic turmoil has been linked to a major cryptocurrency crash, which has resulted in the emergence of a crypto winter.
Read more: Crypto Winter Is Here: What Does This Mean For The Market, And Will There Be Any Job Opportunities?
Coinbase CEO Brian Armstrong told CNBC that, "We appear to be entering a recession after a 10+ year economic boom. A recession could lead to another crypto winter and could last for an extended period. While it's hard to predict the economy or the markets, we always plan for the worst, so we can operate the business through any environment."
What Are Some Of The Projections Made By Global Bodies And Leaders?
Global bodies and leaders such as the IMF, World Bank, and United Nations have forecasted the possibility of a recession. According to Reuters, the IMF's chief recently stated that the global economy has darkened significantly since April and that given the elevated risk, a global recession cannot be ruled out for 2023.
A post on IMFBlog mentioned that when the Group of 20 leading economies (G20) met in April, the IMF had just cut its global growth forecast for this year and next to 3.6%, and they had warned that the situation could worsen due to potential downside risks. Several of those risks have materialised since then, and the world's multiple crises have intensified, such as the human tragedy of the Ukraine war.
The aforementioned blog goes on to say that inflation is higher than expected, and has spread beyond food and energy prices. This has prompted major central banks to announce additional monetary tightening, which is necessary but will slow the recovery.
With the ongoing disruptions, recent indicators point to a weak second quarter – and a further downgrade to global growth for both 2022 and 2023. The outlook remains extremely uncertain, according to the IMF, and it'll be a difficult 2022 – and possibly an even more difficult 2023, with an increased risk of recession.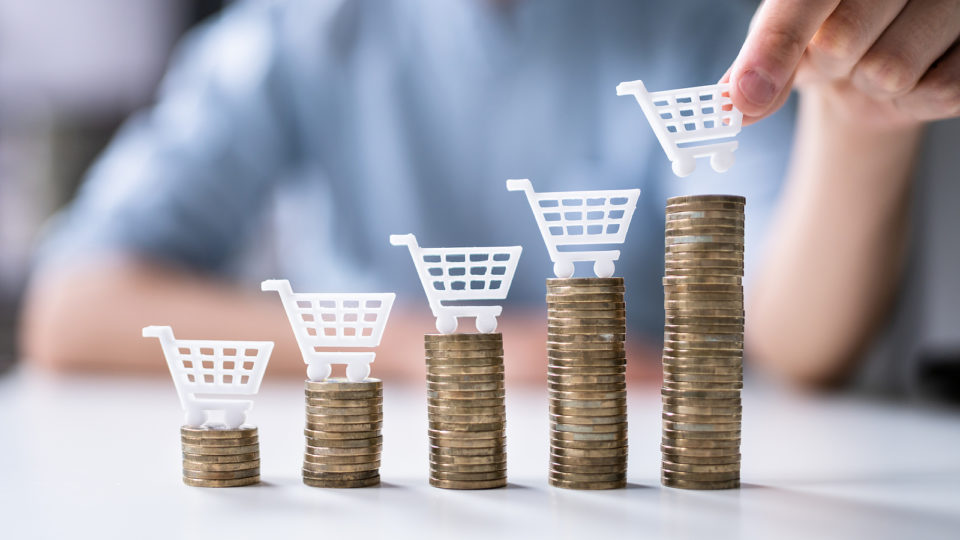 Similarly, the World Bank president told Fortune that "just over two years after Covid-19 caused the deepest global recession since World War 2, the world economy is again in danger". He warns that for most countries, a recession will be difficult to avoid, and that there's a possibility of stagflation (i.e., a recession accompanied by inflation).
According to the World Bank's June 2022 Global Economic Prospects, global economic growth is expected to slow before the end of the year, and most countries should begin preparing for a recession. Due to the weakened global economy following Covid-19, the World Bank initially forecasted a slower but still robust pace of global growth beginning in 2022. However, the Ukraine conflict has forced them to significantly reduce their projections to account for rising food and fuel prices, as well as disruptions to global trade networks.
Furthermore, the World Bank cautions that even a mild recession could have long-term effects on the world economy because current economic conditions could result in "stagflation," a state of low growth and high prices that's detrimental to the economies of developing nations.
UNCTAD also anticipated a possible impending recession. They claimed that, despite massive funding injections into major G20 economies, the world economy would enter a global recession this year, with a loss of global income in the trillions of dollars, which will be disastrous for developing countries. Given the deterioration of global conditions, fiscal and foreign exchange constraints are likely to tighten further this year. UNCTAD estimates that developing countries will face a $2 trillion to $3 trillion financing gap over the next two years.
They continued by stating that the combined effects of a pandemic and a global economic downturn would be disastrous for many developing countries, and would halt their progress toward the Sustainable Development Goals.
What Do Leading Corporate Figures And Industry Experts Have To Say About A Possible Recession?
Many influential people and organisations in the industry have expressed concerns about the possibility of a global recession. According to Business Insider, some of the top CEOs in the United States are worried and predict that the economy will enter a recession. Here is what they have to say, along with some preparation advice: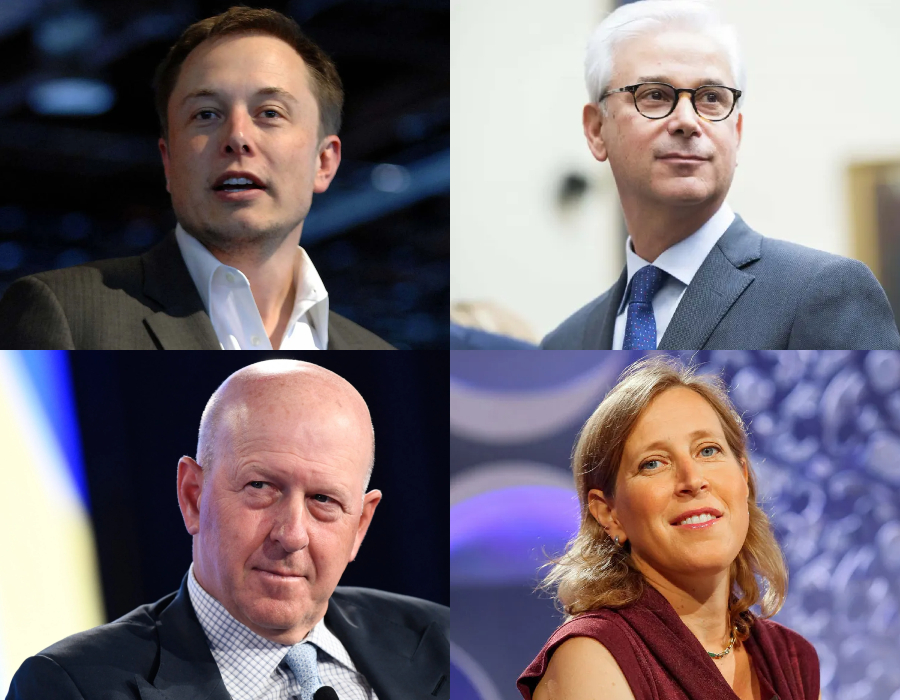 Are There Any Experts And Business Leaders Who Claim There Will Be No Recession?
Although many people think a recession is inevitable, some think things will calm down, and that one won't happen. The following experts and economists believe that there'll be no recession: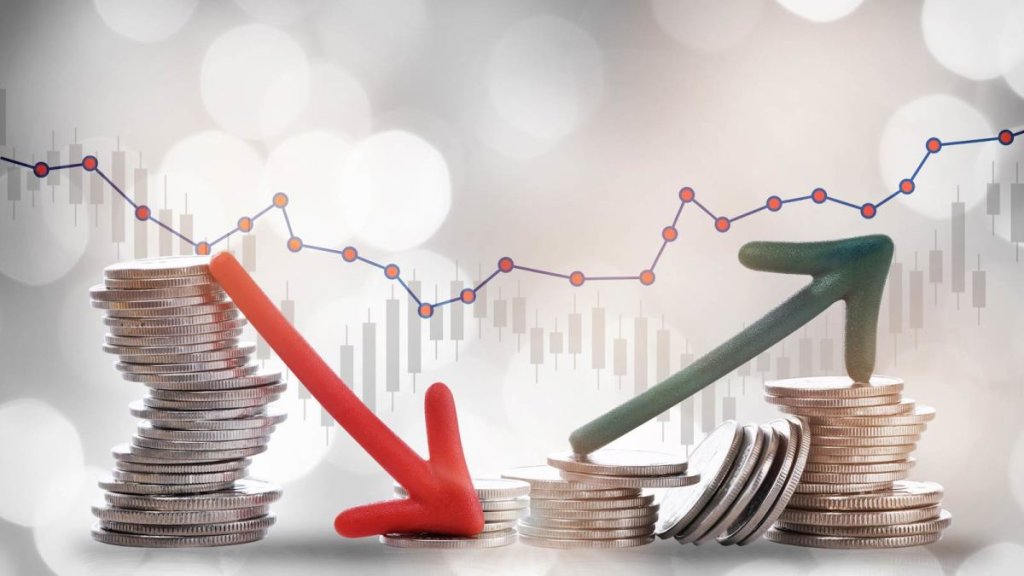 Simon Baptist (Economist Intelligence Unit): He told CNBC that stagflation will persist for at least the next 12 months. Despite supply chain and commodity issues, as well as higher prices causing pain for households, growth in many parts of the world is still ticking over, albeit slowly, and job markets have not collapsed. Thus, consumers, while wary of a repeat of the previous global recession caused by the subprime mortgage crisis in the United States over a decade ago, do not need to begin preparing for a recession.
Shane Oliver (AMP Capital, Chief Economist): He, too, does not see a recession on the horizon, at least not for another 18 months. He believes that stock markets may fall further in the coming months (cooling demand and reduced supply bottlenecks), and thus resulting in cooling inflation pressures, which may begin to relieve pressure on central banks later this year, avoiding a recession or at least a severe one.
Bank of America Research Economist: According to Fortune, BofA economists advise consumers to brace themselves for a slowdown in growth, rather than expecting a recession in 2022. In conclusion, there are numerous risks to global growth, but if the shocks are not coordinated, they're more likely to result in a prolonged period of global weakness than a focused recession.
What Steps Are Being Taken By Countries Around The World To Try And Control The Recession?
As suggested by the IMF, the world requires decisive action and strong international cooperation led by the G20. Whether or not a recession occurs, several countries around the world have taken extensive measures to control the dire situation that's currently taking place.
For instance, according to ABC News, central banks in New Zealand and Korea, have continued to raise interest rates to counteract rampant inflation. On July 13, the Reserve Bank of New Zealand (RBNZ) raised its benchmark overnight cash rate target from 2% to 2.50%, while the Bank of Korea (BoK) raised rates by 50 basis points to 2.25%.
In the United States, Federal Reserve hopes to lessen the impact of a recession by raising interest rates to achieve a 'softer landing' for the US economy, in which it can tame rapid inflation without increasing unemployment or triggering a recession. The Federal Reserve and expert forecasters predict that in 2023, unemployment will stay below 4% and inflation will drop to below 3%.
How Is The Global Technology Sector Doing In Particular?
The economic downturn has affected all sectors, with many items increasing in price and layoffs occurring. The technology sector is not left behind, and it's likely to face significant difficulties in comparison to other industries.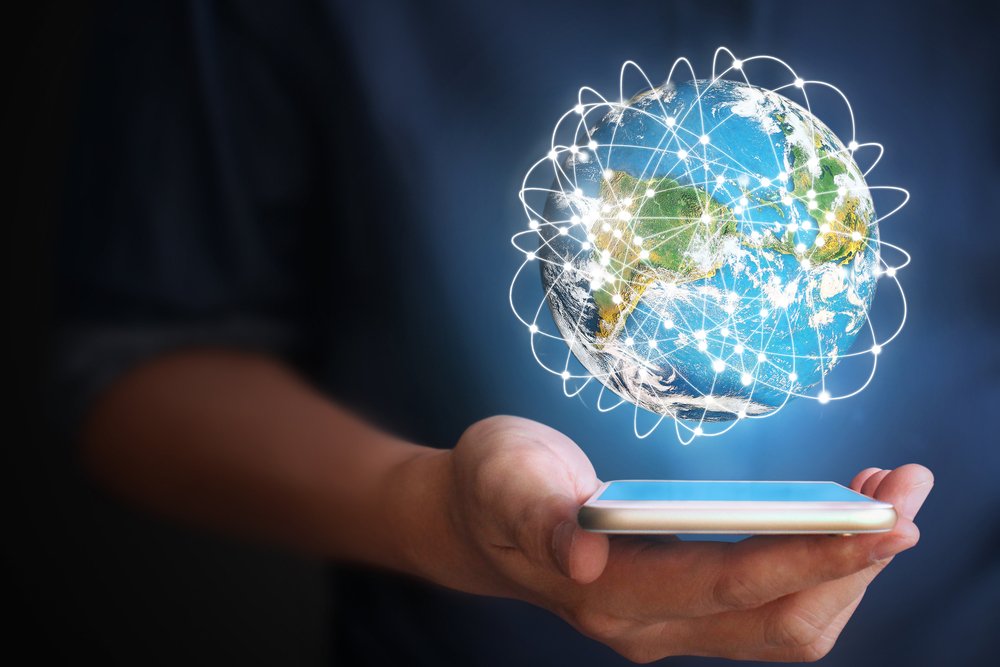 According to Fortune, many of the tech names that dominated portfolios and outperformed for the majority of the last decade have seen their stock prices plummet in 2022. This includes the "FAANG" stocks of Facebook (FB), Amazon (AMZN), Apple (AAPL), Netflix (NFLX), and Alphabet (GOOG) (GOOGL). FAANG stocks are down about 37% on average since the beginning of the year.
It's impossible to predict what will happen to many tech companies should a recession strike, which could ruin their businesses. Even now, Business Insider reported that stocks are falling, start-ups are failing, and a possible recession threatens tech titans that once seemed untouchable.
The tech industry is being impacted and responding in various ways to this tough economic situation. Let's take a look at how some of the businesses are faring based on their circumstances:
1) Companies that'll go to any length to survive/protect themselves (indicators that the technology sector will be in bad shape/worst hit).
2) Companies that are strong enough to weather this storm and not be significantly impacted by it.
Microsoft has doubled its employee bonus pool, and have plans to expand.
Google has committed to hiring more engineers and is proceeding with the Google Village expansion in downtown San Jose, which will house an additional 25,000 engineers.
Even though Apple has completed its spaceship campus in Cupertino, they've purchased a large plot of land in North San Jose and are also building a new $1 billion campus in Austin, Texas. Apple has nearly tripled its sales and nearly doubled its staff since the last recession.
(Source: Forbes)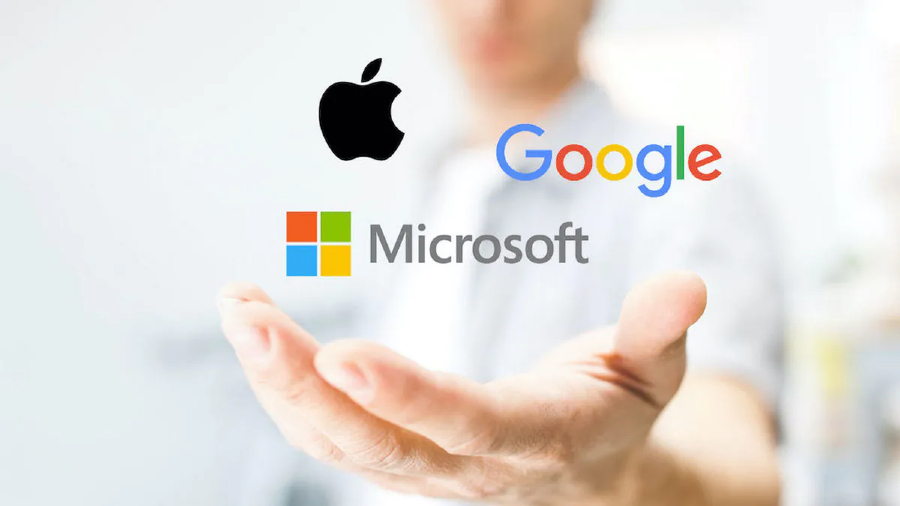 3) Companies that are doing everything they can to ride it out with their employees for as long as possible.
Airbnb CEO Brian Chesky sees an opportunity in the impending downturn. He believes that as more people struggle to pay their rent and mortgages, they will turn to hosting paying guests. At the same time, he predicts that travellers will become more cost-conscious, shifting from hotels to Airbnb. "I think we're a pretty resilient business," he told investors.
European Wax Center CEO David Berg told investors that he was optimistic because of "how quickly we rebounded coming out of Covid-19." Companies that spent years wanting to be considered "tech" for the higher multiples now emphasise their dull reliability — staples rather than discretionary, value rather than growth. Investors should not make changes to their portfolios. We are safe.
(Source: Channel News Asia)
Whether Or Not A Recession Occurs, It's Critical To Mentally And Physically Prepare For It
The cost of living is anticipated to rise in 2022 as global economies teeter on the brink of the worst financial catastrophe in living history. You must've heard how difficult the Great Recession was for so many people back then. So, some preparation must be made to face the uncertainty of an impending economic downturn that could hurt so many people's lives.
Here are 8 things you can do to protect yourself during this uncertain recession storm:
Don't spend beyond your means because it'll incur debt, and put you in a bad financial situation.
Pay off any credit card or other high-interest loan balances as soon as possible because rising interest rates will eat your money away.
Create a monthly budget and track your spending in any way to ensure you stay within your budget and are not overspending.
Make it a habit to save any extra money you have because an emergency fund will come in handy if the recession is severe.
Determine how you can reduce unnecessary purchases in your life and save more money by cutting back on spending.
Look into ways to increase your income, such as finding better opportunities, taking on side gigs, or working part-time.
Hold on to your investments and avoid panic selling because it's usually better to wait for the market to recover.
Investing in upskilling and reskilling yourself is a great way to advance in your career or hold better-paying positions in the world of work.
Although the prospect of a major global recession is frightening and unsettling, it's important to remember that the situation will not last indefinitely. While doing your best to stay afloat, you should also be extra cautious and prepared for a sudden downturn. Above all, maintaining your mental health is critical to weather the storms of negativity.
---