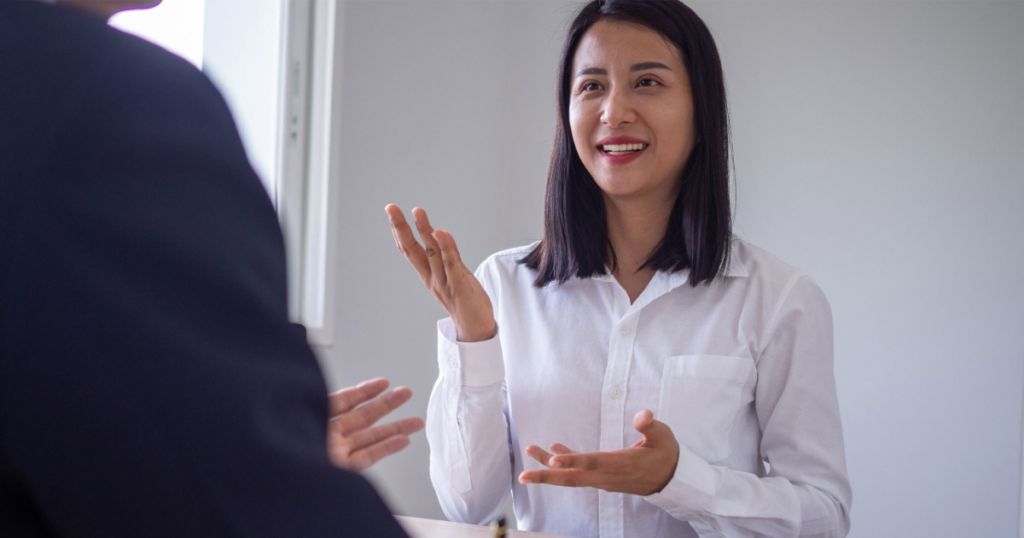 If you have a job interview coming up, it's important that you know what to ask in order to get the answers that are most relevant for your situation. There are many questions out there that can help you determine if this company is right for you or not. "So, do you have any questions for us?": Now this is the part of an interview that comes at the end. It's important to use this list so you cover all your bases and make sure not to forget anything. In this blog post, we'll cover some of the essential questions to properly prepare yourself when going into an interview.
Questions To Ask About the Job
The more questions you ask about the job, the better. When working in a new place, it's important to know what is expected of you and where everything is located. You should also have an idea of how your performance will be measured so that there are no misunderstandings later on down the line between yourself and management – or even with co-workers. There are many questions to ask about the job. Some include:
What is a typical day like?
How does this role contribute to the company's success and growth?
Who will I be working with most closely, both in my team and across other teams/departments as well?
Is this a new role that has been created, or are you replacing someone?
What are the most urgent projects currently underway that I will be expected to work on?
What is the dress code?
What are your top priorities right now and how will they affect my work performance at this company?
What skills do you think are necessary for someone to excel in this position?
Do I have a direct or indirect supervisor who is currently in this position?
How much time will I spend working in teams and how much alone time can I expect every week?
Please show me examples of projects you feel I would be working on.
Please describe a typical day for me. Can we do that together so that it's clear what my daily responsibilities here will be when I'm hired?
Can you please explain a little more about the position and what components are most important for success in this role?
How many hours per week will I be expected to work on average?
Can you tell me more about the team I would be working with and what type of personality might thrive in this environment most effectively?
What are the main responsibilities of this position? Will they change in six months to a year?
What are some challenges that someone in this position might face?
How many people will I be supervising?
How many different people will I be working with in this position?
What are the top priorities for this role and how does that fit into the overall company strategy?
Questions To Ask About Your Performance
In order to make a wise decision about your future, you need to know what is going on in the present. Understanding how your likely manager will measure success and the company's priorities is critical to working well together. These questions should be very helpful to understand how your "fit" is with this company.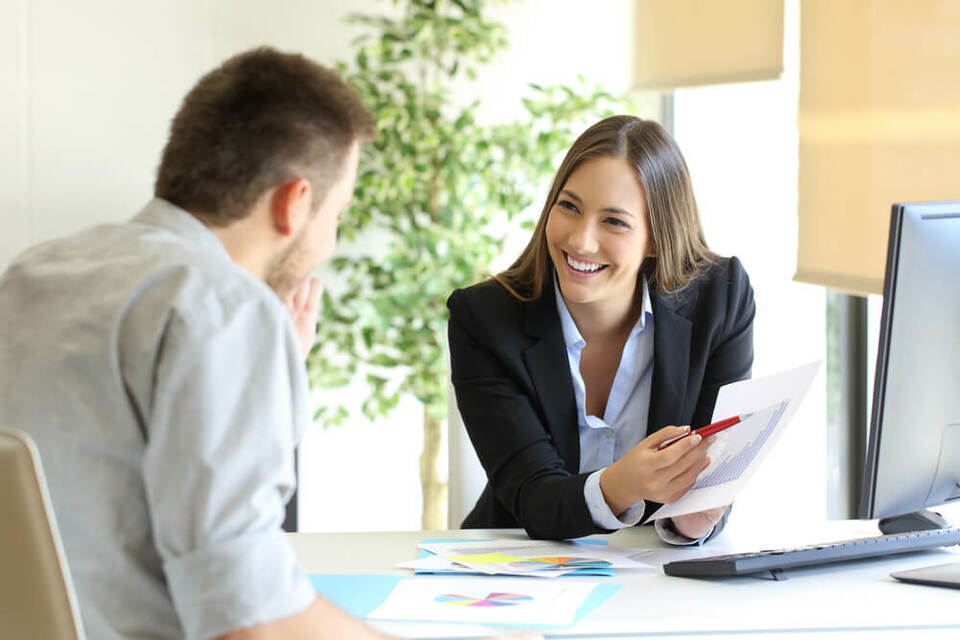 What are the most important things you'd like to see someone accomplish in the first 30, 60, and 90 days on the job?
How do you measure success and performance? How will I be evaluated?
How will you measure my success and the company's overall performance over the next 12-24 months? How would the company know if I'm not meeting your expectations, so that I can adjust accordingly in order to improve results.
What are the performance expectations of this position over the first 12 months?
How often will I have formal performance discussions?
What is the employee engagement process like here and what do you expect my contribution to be in leading it?
What metrics or goals will my performance be evaluated against?
What is the company culture or values statement like? How often does senior leadership review it to ensure their employees are in line with it.
What is the performance review process like here? How often would I be formally reviewed?
How do we track progress toward goals or improvement initiatives on a regular basis?
Questions To Ask About The Interviewer
Having a good rapport with your interviewer is key to getting the job. You can show that you're interested in them – and they will be more inclined to offer you employment. Here are 12 questions that will help build rapport during an interview:
What do you like best about working for this company?
Is there anything that might make it difficult for someone to work here?
How would you describe the company culture?
What is your typical work week like?
How long have you been with the company?
Has your role changed since you've been here?
What did you do before this?
Why did you come to this company?
What's your favorite part about working here?
Is there anything else I should know before accepting an offer with this company?
Have you ever been mentored by someone who helped make their career with this company a success story?
How would you describe what it's like to work for this organization and/or department?
Questions To Ask About The Company
How much do you know about the company that you might work for? Do you have any idea what their values are or if they even have a specific culture? It's important to understand the place where you will be working, because it can affect your day-to-day and how much fulfilment and satisfaction you find in your job. These are the questions to ask when interviewing at a company so that you can really get to know them before accepting an offer.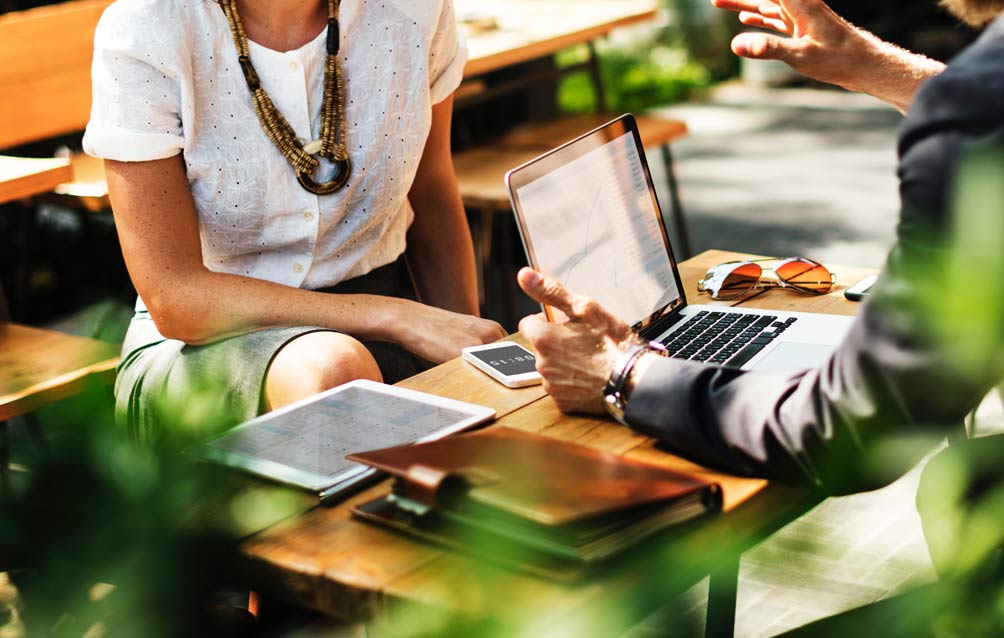 What are some of the most important goals that this team has set out to accomplish in the current year and beyond?
I've read about the company's founding, but can you tell me more about...?
What is the company's long-term vision?
What new products are you introducing and how do they further your business goals?
What is the company focused on and how does this team support hitting those goals?
What projects in the company are you most excited about?
What are the short-term goals of this team?
Is there anything that you aren't working on right now but would like to be able to work on in the future?
Do people here have free reign to explore new ideas or do they need approval from above before starting something new?
How long has this team been working together as a unit for? Do you feel like different people have come in and out of the group or do they tend to stay with one another over time?
Who typically owns a project from start-to-finish here on this team: one person, multiple people, or does it vary depending on each case?
Questions To Ask About The Culture
Do you ever wonder what it would be like to work in a different company? One that is more laid back or one that works harder and plays harder? It's important to know the culture of your company. Culture will determine how productive you are, how happy you are, and if the job is even worth sticking with. Take time to ask these questions about the culture before accepting an offer:
What is the culture of your company and team?
What community activities does the team engage in?
Do you do events jointly with other companies or departments?
What is your work environment like?
Do you feel that the projects and assignments are usually collaborative, or do you mostly complete them independently?
What is your favourite office tradition?
What is the company lunch culture like?
What sets this company apart from others you've worked for?
Have you noticed any changes to the company culture since joining?
What is the company's mission and values?
Questions To Ask About Training And Professional Development
Asking the right questions about training and professional development can help you decide if a new position is the next step in your career success. Consider each job not just as a job, but as an essential step towards your goal of finding long-term satisfaction. Will this position get you closer to achieving that? The following are all questions to ask during an interview for the professional development perspective.
What professional development opportunities are available to your employees?
Do you believe in investing time and money in your employees' training and education because it benefits them, their team, as well as the business? What are some examples of how these opportunities have helped others on your team grow professionally or improve work performance?
Does this position offer an opportunity for you to learn new skills?
What opportunities are available for training on the software and systems used at this company?
Does the position have opportunities to represent your company at industry conferences?
Where have people who previously held this job progressed to?
Do you believe that your employees should be lifelong learners and continue to develop their skills even after they have mastered the basics?
What will be my training plan?
What is your management style (this varies based on company culture)? How does it influence how you value training, education, or professional development opportunities for your employees? How do you support your employees' professional development?
Where have employees who previously held this position progressed on the path to career success?
What is the culture of professional development at this company?
You've made it through the interview and you're on your way out of the door. At this point, the interviewer should know everything they need about you and may very well have some burning questions. These questions can be helpful both in terms of what you do and don't want to hear, but also in terms of determining the next steps. If they have no questions or concerns then that is a good sign. But before you go, make sure to ask these questions.
Is there anything that concerns you about my background being a fit for this role?
What are the next steps in the interview process?
Do you have any questions or concerns that I haven't addressed?
Is there anything else I can provide you with that would be helpful?
Can I answer any final questions for you?
Is there a timeline for when you will be making your final decision?
Never Fear, Ask Away!
It's not always easy to know what questions you should be asking when interviewing for a new job. The key is understanding the needs and expectations of both yourself and your potential employer. By taking time before the interview to identify which questions are most important, it'll make it easier during this critical meeting.
We hope that these interview questions have been helpful in getting you started with preparing for an upcoming interview or helped clarify any unanswered points from previous interviews.
---