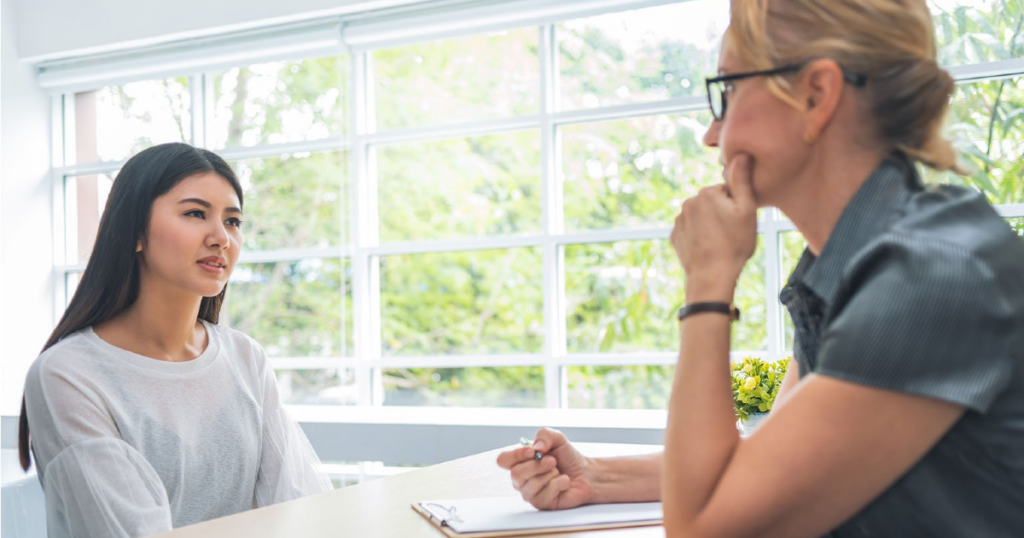 Getting a call back for an interview is only the first step before securing a job. And it's always best to have answers prepared, instead of arriving at your potentially new office and winging it.
Simply put, your mission during an interview is to show you're the right fit for the vacancy. More often than not, you can be expected to face the question of "Why do you want to work here?", or some other version of it. The answer to that can make or break an interview, or at least, influence the course of said interview.
It's especially crucial that you come up with a response that will exude confidence and credibility; convincing the hiring manager that you're the right one for the job.
Understanding The Intention
So, what does an interviewer hope to achieve by asking you that? Basically, he/she wants to know these few things:
Why you're appropriate for the position.
Your motivation for applying to the company.
How you can fit into the company's work culture.
Whether you understand the company's short- and long-term goals.
Whether you're likely to stay with the company for a long time.
Apart from these, the hiring manager would also consider your added value to the company, and whether you filling the position could potentially solve the existing problems. You have to craft an answer that can fully satisfy the above issues mentioned.
Below are some sample responses that will give the interviewer confidence in you, and make the follow-up questions smoother.
Response 1
"I've been inspired by your company's brand, style, and tone for years now. I want to be a part of this business as it grows, and I know my experience in product development would help your company reach new heights."
This response highlights your personal interest in the company, and explains the motivation for applying. Conveying your experience to the interviewer also highlights your compatibility with the position applied, as well as the company work culture.
Response 2
"As a fresh graduate, I need a platform to start my career. I've looked up the company profile and a relative/friend of mine working in your company told me this company encourages fresh talent and provides good work culture. If given the position and opportunity, I will do my best to be an effective and efficient employee to the company. I believe this is the place where I will be able to grow and develop, both personally and professionally."
This response would be for fresh graduates hoping to lock in a new job. It highlights that you've done the necessary 'homework' as well as give the interviewer assurance that you would perform well in any roles and tasks assigned.
Response 3
"I have used your products consistently for many years, and always been very satisfied with the innovations and user-friendly systems for customers understand. With the high quality of your products, distributing them would be a privilege. I would greatly enjoy helping you to continue to innovate and to increase your product awareness."
This response reveals the motivation of applying to the company based on the high quality of its products. Using this response can earn star points with interviewers as you can provide feedback on their product as well as your enthusiasm to market or sell the products. This in turn would entice interviewers to hire you.
Response 4
"In the short while I've been at this place, I can already tell this is the type of environment where I would thrive. When you elaborated on the company fostering an independent work-life, I felt that – I'm looking for opportunities where I can be responsible over my work and exercise more autonomy. It's important for me to partner with a company that encourages this and not strictly adhere to protocol. I truly believe I can perform at my peak working with this company and am looking forward to the tasks assigned to me"
This response conveys your individuality and highlights your strengths and potential work rate which are in parallel to the company's requirements. The hiring manager would be impressed and confident in considering you for the role.
Response 5
"I really believe in the value of teamwork and so when I saw a vacancy in your company, I had to make sure I sent my application in. I believe working with other people towards a common goal is a must-have in a company and I know that just being a team member will not only bring me work gratification, but will make me an essential work colleague as well."
The response given above highlights the candidate as a solid team player and shows His or Her's excitement in being a part of the company. The response is perfect for vacancies that require teamwork to achieve their goals.
Avoid Using These Answers
When answering that all-important question, try to make sure these aren't included in your response:
It seems like a nice place to work – This answer doesn't convey the intention of wanting to commit wholeheartedly to the position being offered. It's too vague and gives the interviewer the perception that you're only looking at this on a scratch-the-surface level.
This isn't my dream job, but it seems tolerable – Nothing could ruin your chances of getting a job better than this one. Even lightly putting the company down is a big no. You're subtly insulting the hiring manager by using those words; this job has to mean something to you and you have to let the interviewer know of this.
Making the response too general – Based on what we've provided above, you want to keep your response clear, concise and exude confidence and provide conviction. Giving a vague answer such as "Oh I feel that I could do this job right, seems pretty straightforward", will make the interviewer feel as though you've not done enough.
Discussing pay/benefits right off the bat – A major red flag is discussing pay or benefits right off the bat. The core focus is you want to work a fulfilling job. Bringing up salary immediately is considered a shallow move; you're only motivated by the promise of financial incentives. Unless the interview has shifted into discussing salary, you should; by the rule of thumb, only talk about salary or benefits when the interviewer has brought it to the table for discussion.
Giving an unenthusiastic answer – Giving this answer tells your interviewer that you could care less about the job, its tasks, ups and downs. You definitely won't be called back for a 2nd interview or be confirmed for the position applied. Answer with passion, interest and relativity but make sure you don't go off tangent that could lead to talking yourself out of the job.

Smooth In, Smooth Out
Tailoring a response that will earn you favourable points with the interviewer is something everyone should strive to do. The most important thing is to be your own. List out specific values or information that resonates with what you believe. Consider using one of these 'smooth like butter' lead-ins to start your answer:
"I believe that with the skills I have obtained..."
"I feel that with my knowledge and experience, I definitely can fit the role..."
"I'm excited to showcase my talents and skill in service of..."
"I cannot wait for the opportunity to..."
These lead-in responses will put the interviewer in the right mood/mindset to consider you and will make the follow-up questions easier to tackle.
Follow up questions are basically requests for you to further elaborate on your answer to that all-important question. Again, make sure you've obtained and studied all the relevant knowledge about the company, keep confident; push the best version of yourself during that interview and believe in yourself!
---