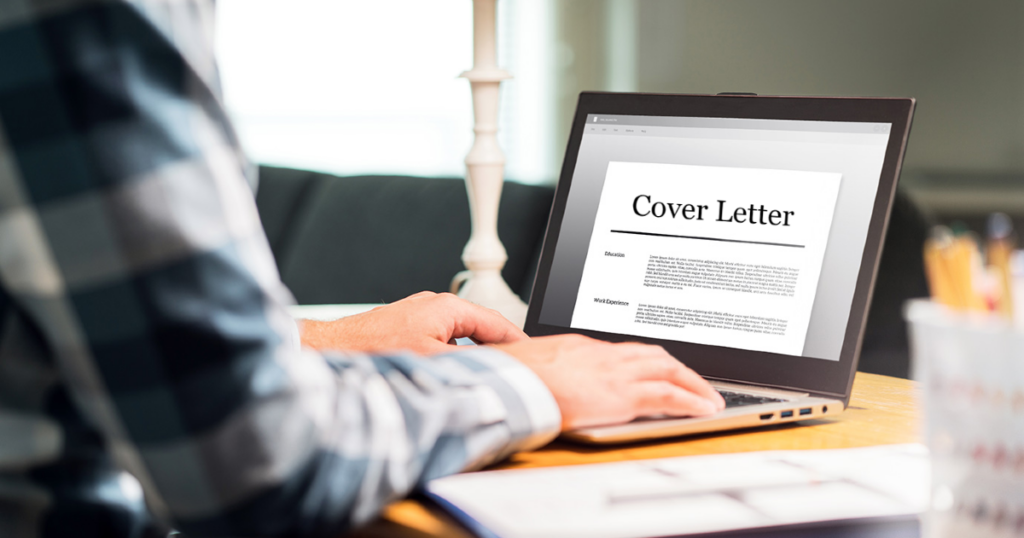 Prospective hiring managers take merely seven seconds to decide whether to pass your job application on to the next round or put it into a heaping pile of 'maybe' candidates. It's already difficult to secure a job in this economy, let alone fresh graduates with no experience. However, all hope is not lost. 53% of employers claim that including cover letters with a resume will provide fresh graduates a better chance at securing a job.
A cover letter, typically accompanied by an exceptional resume, is basically a formal letter written in a professional tone. The purpose of the letter is to get prospective employers to have a better look at your skills and achievements and recognise your potential.
If written effectively, your carefully structured cover letters would help you grease the wheels to securing an interview session, and leave a strong, lasting impression. Doing so will help you stand out from a sea of candidates and hopefully get you through the next round of interviews.
Here's a quick overview of the sections that we'll be covering in this guide:
Top 3 common challenges fresh graduates must go through
5 things you should include in your cover letter
3 common mistakes to avoid when writing cover letters
Tips to write a winning resume for fresh graduates
The ultimate do's and don'ts for job applications
Top 3 Common Challenges Fresh Graduates Must Go Through
When it comes to fresh graduates, applying for a job is the ultimate challenge. The reality is, we've all been there, it's just a matter of presenting yourself well. The key is to prepare for what's coming, and adapt to the challenges.
Let's look at the most common difficulties faced by fresh graduates and how to conquer them:
1) No 'real world' experience
You must think it's absurd for a fresh graduate to be expected to possess some working experience. Here's the trick: Internships or a part-time job could help you fill that experience gap! How you performed at your workplace of choice sets the tone for your career. This shows your potential employers that you could manage a real-world setting.
2) Poor interview skills
Most fresh graduates make the mistake of 'winging it' when it comes to interviews. The reason such a session is even being held is to see if you could be a good fit for the role. So, do yourself a favour and nail those commonly asked interview questions (which you can read and prepare for in advance, you're welcome!).
3) Lack of relevant soft skills
Hard or technical skills could be learned and trained, such as proficiency in a foreign language. Soft skills, however, are essentially your personal traits, for example critical thinking and teamwork. This is important for hiring managers as it serves as a rough indicator to determine the success rate of their company's new hire.
Here's some good news for you though: Some companies prefer hiring fresh graduates, provided that you have the potential for the role. This is because they're considered a 'blank canvas', making it easier for them to be trained and acclimatised to the company culture.
Thus, it's essential for you to create a great first impression during your initial interaction when applying for jobs. The first step is: Writing an outstanding cover letter.
5 Things You Should Include In Your Cover Letter
1) Letterhead
First and foremost, you need to place this section at the top of your letter. It should consist of your contact information and the address of the company you're applying to. Not only does it provide an organised structure, but it also makes it easier for employers to spot your contact details when they are interested in setting up an interview with you.
Here's how your letterhead should look like:
2) Introductory paragraph
Time to write a killer opening statement! But, do remember to use the proper salutation to address the hiring manager:
Dear Mrs. Jones (if you know the name)
Dear Mr./Mrs./Ms./Hiring Manager (if you don't know their names)
Write a compelling but brief introduction on your tertiary education. Then, explain why you'd be the ideal candidate for the job position:
I was excited to discover that your prestigious company has an opening for an entry-level research assistant role. I am a fresh graduate from the University of Berkeley with a degree in Psychology. I graduated magna cum laude with a 3.8 GPA. I am a passionate and self-motivated individual, thus I am eager to see how I could learn first hand and simultaneously contribute to both the school of study and a prestigious organisation such as yours.
3) Body paragraphs no. 2 and 3
Juice your letter with relevant skills, by mentioning your qualities as well as experience, and elaborate how these could benefit the company. You could mention any volunteer work, extra credit assignments, or other roles that are closely related to the position throughout your study.
4) Body paragraph no. 4
Sell yourself by highlighting your achievements; it's okay to be a little bit extra and create an impressive list of what you have achieved throughout your years of dedicated study!
5) Closing paragraph
Add a powerful final closing statement so that you finish strong. Write a realistic promise statement on how you could add value to the company. Add a complimentary close along with your name and signature at the bottom.
Remember to:
Ensure the letter has a consistent tone, and keep it short and professional.
Choose an acceptable cover letter template that showcases professionalism while highlighting your best quality for the role.
Pick professionally acceptable typefaces such as 10 to 12 points Times New Roman, Helvetica, Georgia, or other sans serif fonts.
Polish your masterpiece by proofreading it before submitting it. You could use online tools such as 'Grammarly' or 'Writer' to check for grammatical and spelling errors.
Now that you know what to write, let's check out what NOT to write.
3 Common Cover Letter Mistakes To Avoid
1) Including your personal links on your cover letter
You could add your social links, Linkedin profile URLs, or any other portfolio information on your resume.
2) Focusing on previous job/internship responsibilities instead of achievements
Employers will read your previous responsibilities on your resume. So, there's no need to rehash those details. Stand out and dazzle your employers with your accomplishments instead.
3) Discussing your salary expectations
There's no need to mention your salary expectations along with comprehensive market research. Usually, this is discussed during the interview phase.
Read more: How to negotiate starting salary when you're a new graduate
We've covered the cover letters. Now it's time to polish your resume so you'd be an even more ideal candidate!
Tips To Write A Winning Resume for Fresh Graduates
1) Choose the best resume format
The best format for a fresh graduate is functional or skills-based. Adopting this into your resume enables you to highlight your abilities and skills, rather than your experiences. Here's a quick run through: 
Display your contact information such as email, phone number, relevant social media accounts, and your location (avoid being too specific)
Start with an eye-catching resume summary or objective
Include a professional title that is relevant to the position you're applying
List down your skills and elaborate them
Describe your work experience or relevant personal achievements
Write down the details of your education
2) What is the difference between a resume summary and objective?
Resume objective: A brief statement inclusive of your career goals, such as your ideal job or industry you'd like to explore.
Resume summary: A short description of your special skills or qualifications that shows how you'd be the perfect candidate for the role.
Here's a tip for you!
Identify the key skills that employers have listed on their job ad. Then match those skills into your resume summary or objective. This would make you an ideal candidate for the specific role!
3) The best way to list out education
Unless you've accomplished a close to 4.0 GPA, skip listing it on your resume. Also, avoid including high school diplomas since it's no longer relevant. Follow this structure accordingly:
The year you graduated from your degree program
Mention the name of your university
List down relevant coursework
Include honours and awards (if any)
4) Achievements over job descriptions
If you really want to stand out, consider removing your internship or relevant responsibilities, and replacing them with achievements at work instead. Simply use a power verb whenever possible such as "Accomplished, successfully, and/or effectively'. This will make you a more desirable candidate.
5) Seal the deal by including any of these added sections
Additional courses and certificates
Awards and published work
Organisations or clubs association
Personal projects
Volunteer experiences
The Ultimate Do's And Don'ts For Job Applications
1) Customise each cover letter for different job applications
Don't use the same generic cover letter for every position you're applying for.
Consider tailoring your cover letter to match the company's goal and culture.
2) Use a professional font that is clear and legible
Don't use overcomplicated designer fonts in your cover letter and resume.
You are showcasing how you could be a great addition to the organisation. Harness that creative side in your portfolio instead.
3) Rename and save your files properly with your nameHiring managers receive hundreds and thousands of job applications daily. If you don't rename your file properly, it may be difficult for them to track your files.
Do: John Doe Resume.pdf / John Doe Assistant Manager Cover Letter.pdf
Don't: JD_resume.pdf / John Doe-Updated Resume-Nov 2021.pdf
4) Be honest on everything that you mention about yourself
Almost always, your employers would run a background search on you and will definitely find out if you ever deceive them on your job application
Fully utilising this extensive guide will provide you with a better chance at winning a sweet spot at your dream job. Remember to bring something extra to the table, such as a unique skill set, volunteering work and courses or certifications. Doing this will make you stand out among the other candidates.
Here's are the summarised infographics you can easily refer to when writing cover letters or revamping your resume:
Extra notes:
Ensure the letter has a consistent tone and keep it short and professional.
Choose an acceptable cover letter template that showcases professionalism that highlights your best quality for the role.
Pick professionally acceptable typefaces such as 10 to 12 points Times New Roman, Helvetica, Georgia or any other sans serif fonts.
Polish your masterpiece by proofreading it before submitting. You could use online tools such as 'Grammarly' or 'Writer' to check for grammatical and spelling errors.
Final tips:
Don't forget to use the conventional method when formatting your cover letter and/or resume if you're planning to go the standard route. Doing so gives the impression that you have professionalism and attention to detail.
If you're looking to add an extra 'wow' factor, use designer tools such as Canva or Adobe Illustrator to create one-of-a-kind cover letters and resumes.
We cannot stress this enough: Proofread, proofread, proofread! There should be zero typos and grammatical errors. If in doubt, get a professional or use an online tool to check.
 All the best, and may you get that job you've always dreamed of!
---