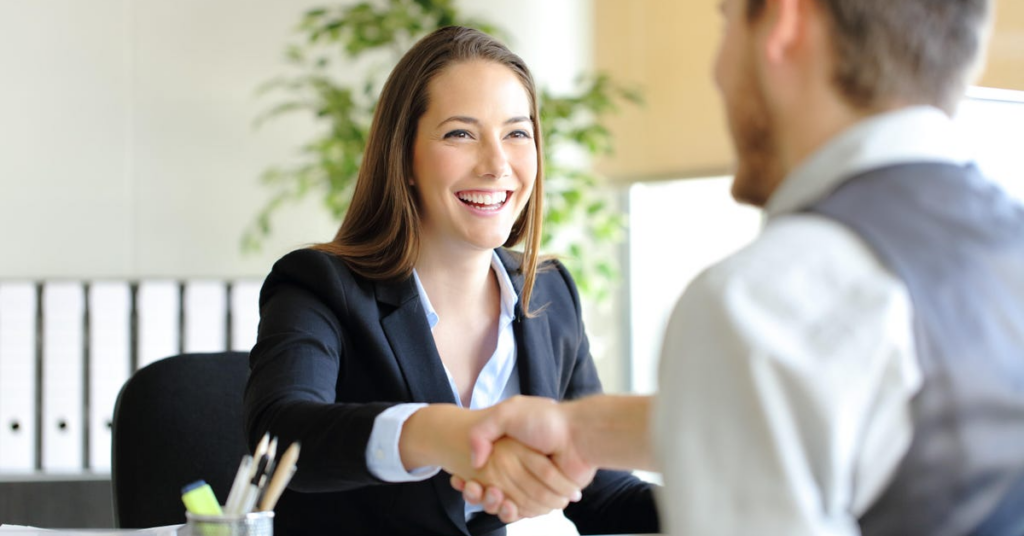 If you're looking to put yourself back on the market to search for a new job, successful job hunting tips are required! Merely sending in your resume to countless job applications wouldn't get you anywhere close to securing a job, unless you have the proper strategies and techniques.
Job hunting involves more than just submitting documents, searching for open positions, and applying to them. Your application needs to have a certain attractive factor that will grab the hiring manager's attention.
And it doesn't stop there. What happens if you're scheduled for an interview? What should you do then? Don't worry, we've already prepared 10 job hunting tips to help you land your dream job.
1) Know Your Career Goals
If you're about to enter the job-seeking market or are changing careers, you should identify the type to which you'll want to stick to. By having a clear, realistic career goal, you'll be able to plan out the necessary steps required to achieve it in the given timeframe, and it also helps you find what you're passionate about!
2) Prepare A Professionally Crafted Resume And Cover Letter
If you're wondering why there's no response to your job applications from the hiring managers, it could probably be because of the resume you've submitted. One of the things the hiring managers take note of in the initial stage, is the look of your resume. You shouldn't be surprised if some of them literally judge your resume by its cover.
A resume that's too wordy, cramped, or cluttered will generally be left out, even if you've written lots of relevant information. So, what should you do? Simple. Download an already neatly-crafted resume template! Not only are they free, but they're also effortless to customise. 
3) Explore All Job Search Resources
There's no reason for you to limit yourself to only social media or Google search results when it comes to finding jobs. There are tonnes of other resources available such as career fairs, job boards, newspapers, and even online recruitment platforms such as GRIT, which specialises in sourcing the best talent for high-quality roles with the best companies. With the help of GRIT, you'll get yourself that perfect job in no time.
4) Know The Industry And Research For Companies
As you're looking through the job listings relevant to your interests, it's best for you to research the companies and the industries they're in. It's important to know about the culture of the companies, their current position in the market, what products or services they sell, how the work environments are, and how each company varies in terms of benefits and salary range. Understanding these few things will give you a good idea of what they're expecting of you, and what you can expect from them in return.
5) Tailor Your Resume To Each Job
It doesn't matter if you're a fresh graduate or a candidate with years of job experience, sending in a general resume to various job openings isn't the way to go. One of the best ways to increase your chances of getting an interview is to tailor your resume based on the job description.
It really does make a difference when your resume spells out the desired skills and experiences you have that are relevant to the role. You should also include some sub-sections such as your education, contact information, as well as a person of reference in your resume.
6) Create A Great Online Presence
Nowadays,when everything we do is related to social media and technology, having an online portfolio to build your presence will increase the chances of employers noticing you, and sometimes, it may also lead headhunters to come looking for you.
There are a few ways to showcase your expertise and passion online. The first and most simple way is through LinkedIn. Think of it as Facebook, but for professional settings. Many employers are now using LinkedIn to check on potential candidates to see what they're up to in their professional lives.
Another method is to have a customised web page about you. Sounds a little narcissistic? Not at all! Having a web page to showcase your work is a sign that you're proud of your accomplishments and are not afraid to share with the world, which will come across as being confident to your potential employers.
7) Build And Cultivate Your Network Of Contacts
Having a solid network of contacts while you're walking along your career path can result in more job opportunities. The more people you know, the more you'll uncover job leads, and this is precisely why networking is so vital to the success of your search.
Having a wide variety of connections allows you to ask around to get an idea of the trend in the job market, and how you can be more strategic in your job search. You shouldn't limit your network of contacts to the people you know. It would help if you also connect with people on online platforms such as LinkedIn.
8) Maintain Good Relationships With Current Co-Workers And Managers
Maintaining a good relationship with your co-workers, managers, as well as your immediate supervisors would help smoothen your career path in the long run.
Rest assured that your professional attitude towards your colleagues, managers, and bosses wouldn't go unnoticed. If you've been nothing but positive and committed to your current job, we're sure that your managers would gladly write up a glowing reference letter for your future endeavours.
9) Utilise The STAR Method To Better Illustrate Your Skills In Your Resume, Cover Letter, And Interview
Having to go through so many interviewees for one job opening would tire anyone out, so isn't it better if you can present yourself and your past experiences in a manner that really stands out? Yes, interviewers tend to remember engaging stories and examples of your past experiences, over lists of facts!
And if you're wondering, "How can I do that?" Don't worry, we've got you covered. You can create more engaging job interview experiences by incorporating the STAR method (Situation, Task, Action, and Result) to better tell your stories. What you need to do, is to give the necessary details of the situation, what your responsibilities were, the steps you took, and the outcome at the end.
Incorporate them in your interviews, your resume, and your cover letter. Do that, and you'll see that the dream job of yours comes calling for you in no time!
10) Be Well-Prepared For Interviews
After all the hard work in customising your resume, which then got you the meeting with the potential employer, all you need to do is nail that interview of yours, and you'll have the job! But things are always easier said than done. This is why it's crucial to prep yourself for an interview.
How? By doing research: Start with the company, their products and services, their achievements, and what they've been up to recently so that you can pre-anticipate the questions that may be asked during the interview.
You should also prep some answers for common questions that'll be asked during an interview. If you're ready for it, you'll be more confident and comfortable going into the interview. Try asking a friend to have a practice run with you, and you'll find yourself stuttering less in the actual interview.
A Win-Win Situation For All
Remember, interviewers always want to know what you can offer to the company first, in order to determine your worth. After establishing that, they would be able to discuss with you what benefits you stand to gain. But before you can show them who's the boss, you must demonstrate your skills and reasons for why they should hire you.
---