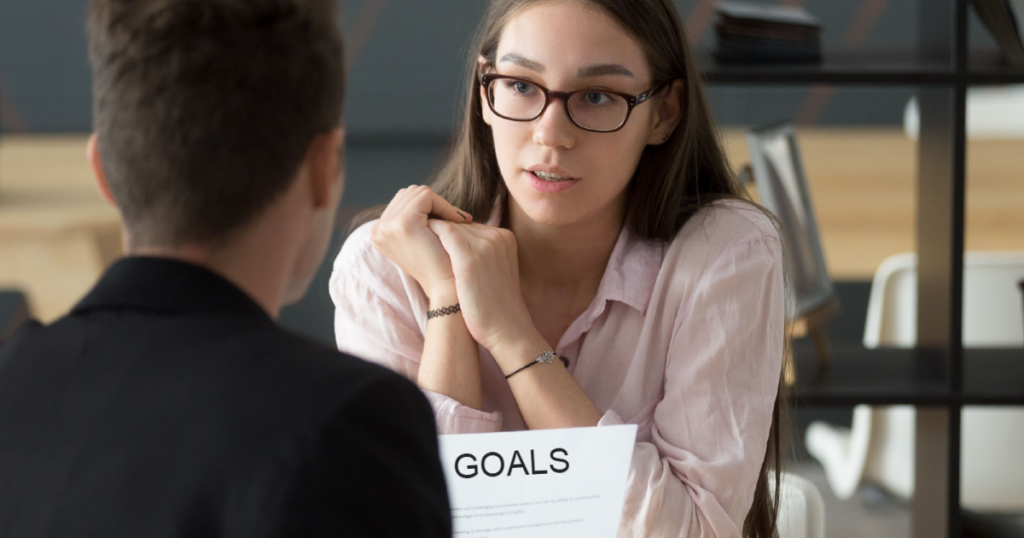 Career goals can be described as the milestones or targets you aspire to reach as you progress in your particular profession. They can be short-term like receiving an award or a promotion, or long-term such as working towards a higher position. For many of us, the ultimate goal in life is to amass an enormous sum of money.
While there's nothing wrong with this as a motivating force behind why you go to work everyday, there's more to life than merely filling your bank account. Especially when it comes to job interviews, "Making a lot of money" isn't the answer hiring managers are looking for when they ask about your career goals. Recruiters are looking for people who have a plan for the future, and knowing your professional goals demonstrates how you fit into the position you are applying for and the culture of the company.
To help you figure out your career goals and formulate a winning answer to that dreaded interview question(s), this guide will give you some helpful pointers!
Why Does The Interviewer Want To Know About Your Career Goals?
During job interviews, an interviewer will ask about your career aspirations in addition to your background, academic, and work experience. It is fairly typical to ask this in the form of future-oriented questions so that employers can learn more about your motives for applying to the position, as well as any long-term goals or ambitions you may have.
How you answer these questions also shows how forward-looking you are as a person in general, and how capable you are of making plans for the future. This is a question that employers may ask in a variety of ways such as:
What are your plans if you get the job?
What do you hope to accomplish in your career in the future?
What are your long-term professional aspirations?
Where do you see yourself in X years?
If you get this job, what do you hope to accomplish in the future?
How You Can Set Your Career Goals
Have you given your future enough thought to know what you want to accomplish next? Setting objectives is critical not only to advance in your career but also to feel a sense of fulfilment in the role. To be attainable, your goals should include five important components that make up the "SMART goals" framework. In business, SMART refers to goals that are specific, measurable, achievable, relevant and time-bound. We'll examine how to set a SMART goal in more detail here: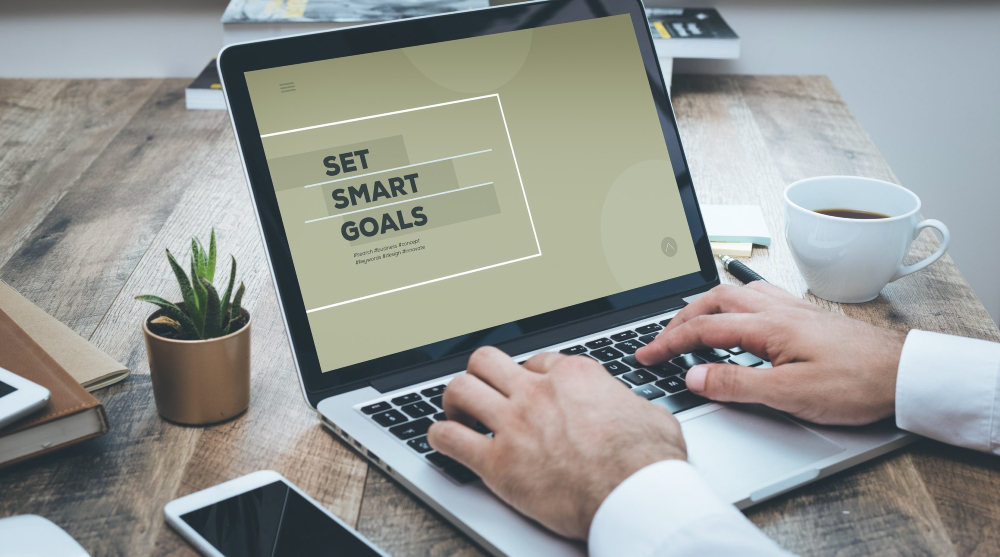 1) Be specific as possible with your goals
Consider your professional goals for the next five years or perhaps even until the following decade. To begin putting them into words, ask yourself the following questions:
What skills do you have that set you apart from the rest?
Are there any particular skills you aspire to master?
What aspect of your current employment do you find most fulfilling?
What's your favourite project to date?
What kinds of employment or endeavours pique your interest so far?
Define your career goals and strike a balance between being specific but not too specific that your goal becomes unattainable. Rather than just saying you want to "get a better job", specify a little more by saying "I want to be the CEO of a successful tech company".
2) Determine how you measure success
A clear understanding of the steps you will take to develop in your career is essential. For instance, if you want to move from a career in sales to marketing, setting milestones along the way to achieve this goal can help you to build the necessary skills and experience that marketing organisations are looking for. In this case, you can quantify your progress by acquiring and practising one new skill each month.
3) Make sure your goals are achievable
Focusing on realistic goals that you can achieve in a fair amount of time will help you stay motivated. You may need to start with smaller, more immediate goals before working your way up to the bigger ones. If you don't have enough experience to accomplish a goal, set a new one to build experience.
4) Relevance
Focus on achieving long-term goals that are in line with your values. Each objective you establish should have some personal value to you that helps you inch closer to your desired outcome in the long run. Ask yourself this:
"How would accomplishing this goal help me?"
"Does achieving this goal help me achieve my long-term objectives?"
"What's in it for me if I achieve this goal?"
Your goals must also align with the opportunity provided by the role and company that you are applying for. Research the company's organisation structure, mission, vision, and latest press release to get a feel of the business and culture so that you can tailor your response as best as possible.
5) Timeframe
You'll be more motivated and on schedule if you have a timeline for reaching your objective. Consider all the benchmarks and potential hurdles that you may run into before deciding on a deadline for your objective. Suppose your aim is to advance in your company. You might give yourself six months to achieve that goal. If you haven't reached it by a certain date, reevaluate whether your goal is realistically doable while considering other factors that may have set you back.
How To Answer Interview Questions About Your Career Goals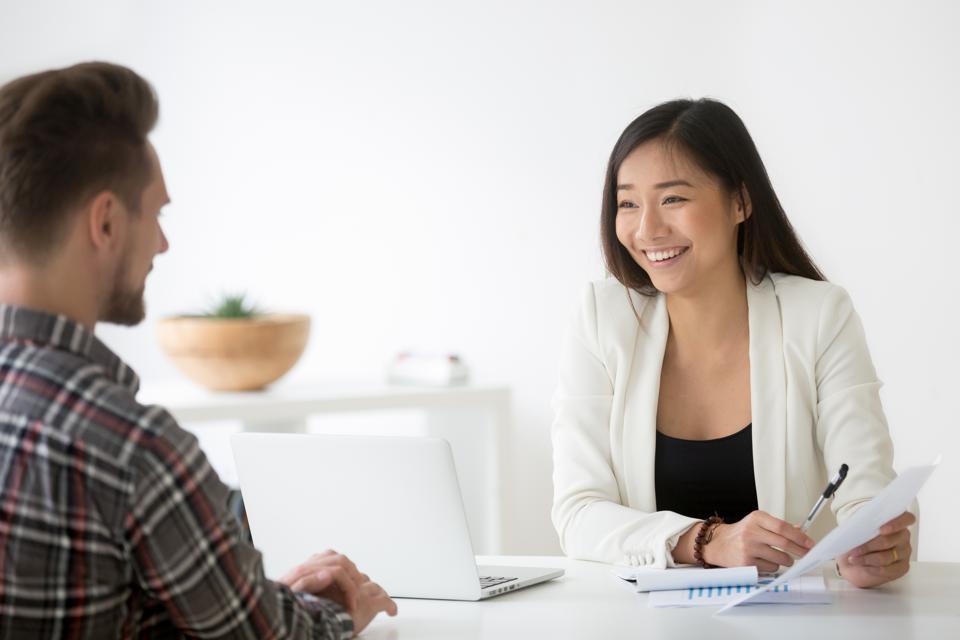 ​​When answering questions about your career goals, you must strike a balance between being succinct and thorough. You may be unsure about your next steps, but you should have a strategy for the future no matter how hazy it may be.
The fact that you can't explain how the job you're seeking fits into a bigger life plan can be considered as a warning sign by prospective employers. The other side of this is that you don't want to appear impatient to leave the position. When a recruiting manager suspects that you're seeking a way out of the job they're attempting to place you in, it may deter them from progressing your application to the next stage.
You may be perplexed after reading all of that, but here are some examples of how you can properly articulate your professional goals during interviews:
"It is my dream to work in the marketing department of a company like yours after graduation next year. In addition to broadening my marketing knowledge and expertise, I want to get better at communicating and public speaking."
"My goal is to become a sales representative for an organisation like yours, one with a focus on providing exceptional customer service and attention to detail. I hope that this experience will give me the necessary knowledge and skillset to take on new opportunities in leadership roles that may arise in the future."
"This position is a good fit for me because it allows me to hone my marketing and communication skills. In the long run, I want to progress into a role that allows me to manage a marketing team while using the skills I have acquired. In order to achieve this goal, I plan to take on leadership roles in group projects and grow my professional career by attending leadership conferences like the one your organisation hosts every year."
What You Should Avoid When Answering "What Are Your Career Goals"
Now that you know what to say and how to answer interview questions about your career goals, learning what NOT to say is important too! Here's what not to do: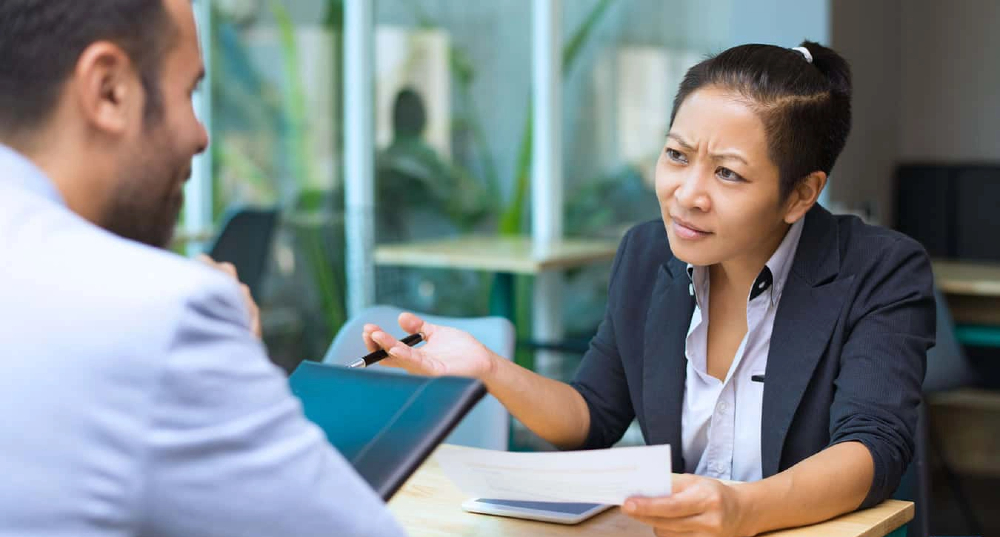 1) Say you have no goals
Even if you didn't prepare well enough beforehand, saying you have no goals whatsoever will be an instant no-go for the interviewers.
2) Using money as your goal
​​Money is a powerful motivator for everyone, probably even for the interviewers. However, that is not what they want to hear, and not what you should say either.
3) Goals that are too ambitious
Unrealistic ambitions may discourage you from achieving them, and you may come off sounding arrogant to the interviewers, which will hurt your chances of moving on to the next phase.
4) Being too specific
You don't need to mention that this job is merely a stepping stone on the way to your ultimate ambition of becoming the CEO of another company. This will let the interviewer know that you are only interested in this position for the time being. Saying that you aim to become the head of a marketing department is specific enough without leaving a negative impression.
Answer With Confidence
Having and setting career goals provide structure and paves a clear way to success. Many organisations value individuals who have a track record of creating and completing objectives. This demonstrates that you are a goal-oriented, motivated employee. Keep in mind that you want to be useful to the organisation.
You'll have an advantage if your ambitions align with the firm's values, or even better, if the company benefits from them. Give some specific steps you intend to take to achieve your objectives to demonstrate that they have been carefully considered. When it comes down to it, spend the time to properly prepare and practice, so you can confidently nail these future-oriented questions and land the job that you want!
---