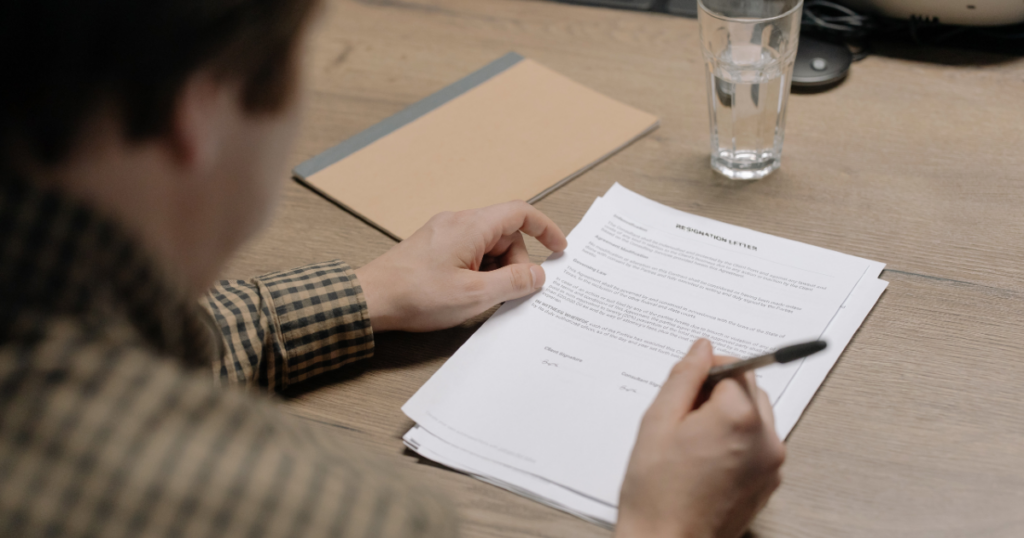 It's never easy to resign from your current position, but it can be made easier with a well-written resignation letter. This article provides guidance on how to write an effective resignation letter that you and your employer will both appreciate.
Why Are You Writing The Letter?
The first thing you need to do is decide why you're writing the letter. Is it for work purposes, or personal reasons? Sometimes there can be a difference in what kind of tone and language should be used, depending on your reason for writing the resignation letter. For example, if this is due to another job offer that may make staying at your current company impossible, then using some formal wording will probably help with convincing them that this change was inevitable no matter how much they wished otherwise.
In addition to being professional, referring back to past moments shared together could also show how much working here has meant over time, while showing respect toward those who have helped you grow as an individual within their organisation. On the other hand, sometimes people write resignation letters to leave for personal reasons, such as moving to a different country or a family emergency. In this case, showing your gratitude toward the company and people who have helped you is still important. However, it should be done in a more casual tone that communicates how much these past few years meant to you, while also communicating their excitement about what's next without seeming negative in any way.
1) Choosing The Right Format
Next comes choosing an appropriate format based on whether you're writing the letter for professional purposes or not. If this resignation letter will be used for work purposes then there may need to be additional documentation included with it depending on why you're leaving and when your final day of employment will be. This includes things like official proof that they were notified within the legally required time frame and any paperwork that they might need to submit to the government as a result. In addition, there will be some additional communication with your boss or HR department about when exactly you'll show up for work on your last day so these can all come together in one easy package without anybody being confused.
Once you know what kind of format is best then it becomes much easier to write the letter itself. Again, if this resignation letter is for professional purposes then keep things brief and formal while also conveying gratitude toward those who have helped shape who you are today. These types of letters often don't get too personal unless the relationship between employer and employee has been very strong over many years, so try to keep it professional and emotional. On the other hand, if this is a personal letter then you can take more time detailing what has made working there so special along with expressing how excited they are about their next step in life. Keep things brief but heartfelt while also including any gratitude toward those who have helped them on their journey over the years.
2) Proofread Your Letter
It's important to remember to proofread before sending. It might seem like an obvious point, but many people send out their resignation letters quickly without thinking twice when really, these should be carefully crafted pieces of writing that express everything properly from start to finish. Once you're happy with your letter then save it as a draft or directly send it off depending on whether or not others will need to review it first. Resignation letters don't have to be difficult or stressful, but they can make a big difference in how your former employer feels about you after such an important event like this one.
3) Final Check The Details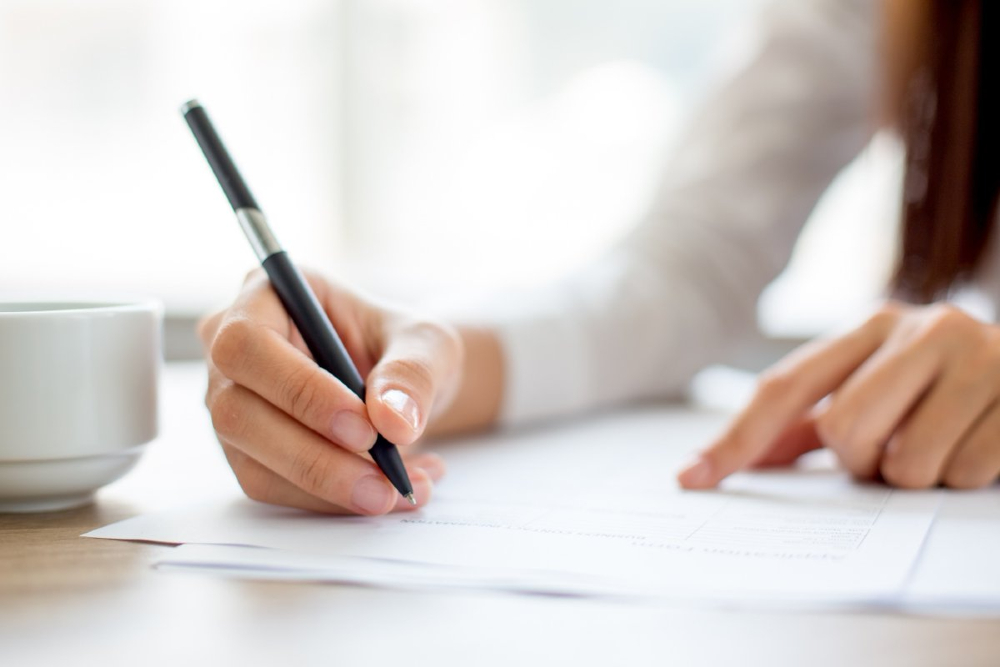 Finally, the date of your last day should be written on all documents that you send with this letter. Your final paycheck stub for example might need to include information about when exactly it was given out so using a formal resignation letter as an official notification will help make everything clear for everyone involved while also being considerate toward their own needs and legal requirements.
Here are some examples of what a resignation letter might look like for a professional reason.
Sample #1
It has been my privilege to work at [Company Name] since [date]. I am stepping down from my position with your company in order to pursue other opportunities. I have really enjoyed my time here and I am leaving with great memories of the things that we've all accomplished together. I want to say thank you to everyone who helped me grow as an individual, especially [name(s)].
Please accept this letter as my official resignation from your company effective immediately. Enclosed please find proof of termination within the legally required timeframe along with any additional documentation needed by law or business regulations.
Sample #2
Dear Mr./Ms., Please accept this letter as my official resignation from your company effective immediately. Enclosed please find proof of termination within the legally required timeframe along with any additional documentation needed by law or business regulations. Thank you for everything that I have learned here and best wishes to you in the future.
When it comes time to write out your own personal reasons for leaving then try not to state anything controversial since there is no need to get anyone upset over something so important. You might even want to consider asking a friend or someone else you trust for their advice on what kinds of things are appropriate to include in your letter if they have previously written one themselves that was very effective and well-received by others.
Here are some other examples of a resignation letter for personal reasons. It also includes an expression of gratitude toward those who have helped them grow over the years.
Sample #3
I am really sorry to inform you that I will be leaving Company Name in two weeks. Due to personal issues beyond my control, I am no longer able to fulfil the demands of my job, and I believe it is in the company's best interests if I leave. I would like to express my sincerest apologies for leaving [Company Name], as well as to offer you my best wishes in the future. Please do not hesitate to contact me if you believe there is anything I can do to make the transition go more smoothly. Thank you so much for your patience. Working with you was a pleasure, and I appreciate my time at the firm despite the personal difficulties I am dealing with right now. I hope we will be able to keep in touch, and I am excited to see how [Company Name] develops in the future.
Leave On Good Terms
This guide should help with writing out both professional or personal reasons for resigning. If it's been hard finding the right words when crafting such a significant document then we hope our advice has given you some helpful tips on what information might be appropriate depending on whether others need to review it first before sending off. Good luck!
---