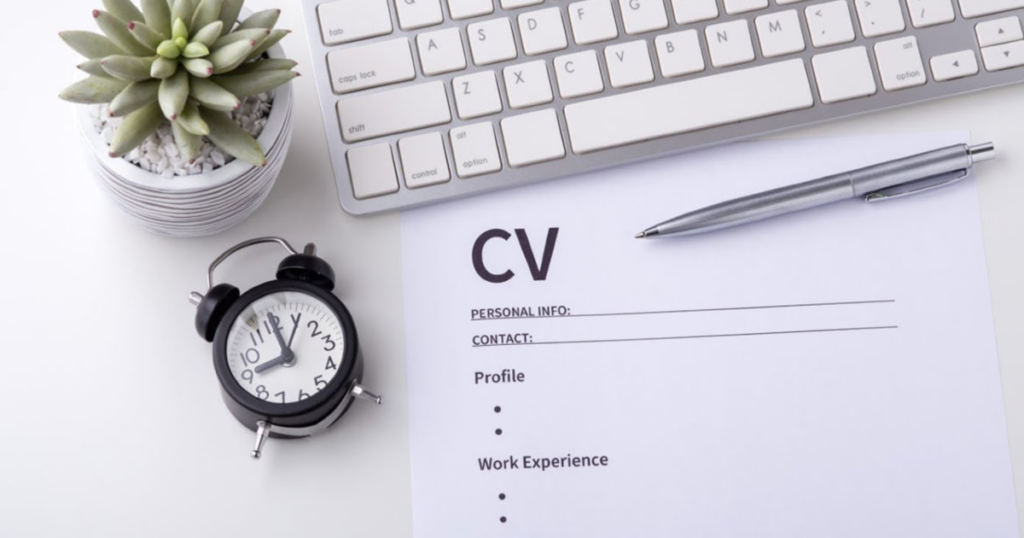 Free, professionally-designed CV templates for you to use at will. Each CV template is designed to dazzle employers, and is ATS-friendly. Stand out from the crowd, get noticed, and get hired with our free CV templates.
Sleek CV Template
Icon-Based CV Template
Modern CV Template
Creative CV Template
Writing A Job Winning CV
'Curriculum Vitae' is Latin for the course of life, but it is the abbreviation of the term that you'll be familiar with, CV. It's a comprehensive description of your career journey and professional accomplishments thus far.
Your CV is a potential golden ticket to an interview with your dream company. It is the first impression your potential employer has of you before meeting you. Making sure you've covered all the bases of what to include in your CV is as vital as spelling and grammar.
What Makes A CV
When writing a CV you'll come to realise that it may stretch to being two to eight pages long depending on the years of experience you possess. However, this doesn't mean you should go off on a tangent about your experience or education. You should instead provide a handful of single sentence bullet points.
A CV's format is also important to consider, as the information layout flow should create interest and highlight your achievements. Your name and contact information should come first, then followed by a summary or objective of your career journey. Have your most recent experience listed next, and the order should be your most recent experience first, and work your way backwards.
Here's a quick rundown of the order in which you should list information on your CV:
1) Full name
Include your first and last given birth name on your CV. *During the interview feel free to notify the interviewer of the name you'd like to be called.
2) Contact information
List your phone number and the work email address you check most frequently. If it's appropriate, include your mailing address to establish that you live close to the location where you're applying.
3) Professional title, resume summary or resume objective
Your summary should consist of your professional background, qualifications, and motivation for advancing your career in this field and job position. Indicate why you enjoy what you do and why you wish to develop and improve your talents.
This section of the CV should not be lengthy and stay within 50 to 200 words at most. When writing your summary remember that you're telling a compelling story about your career and who you are as a professional.
4) Work experience
List all relevant work experience, from your internship to your most recent position. Highlight your responsibilities and achievements in those positions in one-sentence bullet points. Each experience should have a minimum of 3 points and 6 points at most.
5) Education
Provide the names of the most recent and relevant schools, and the highest diploma, degree, or PhD attained, as well as majors and minors. Include your final GPA for each educational certificate you've received.
6) Publications (both academic papers and books)
List in bullet form the full names of published papers and books. Do this in the order of publication with dates. If you're in an industry where you've published career-relevant papers or books, include them, if not just skip over that section.
7) Skills
The skills you list on your CV should be the skills you've developed throughout your work experience, reflecting the most important skills the role demands. Read the job description and conduct an online search for skills that are relevant to the role. Wherever possible, combine hard and soft talents.
8) Certificates
Include certificates and awards as a highlight of the skills and accomplishments you've earned during your career from independent organisations and ones you've received from previous employers.
9) Languages
In your CV be sure to list all the languages you speak, read and write proficiently and with confidence. Avoid including a language you only understand but have no experience speaking or writing.
Remember to keep your CV as updated as possible even when you aren't actively looking for a new role. Now that you have a better idea of what to include in your CV, let's look at…
What Not To Include In Your CV
1) Don't use "I"
Your CV, just like the ones other applicants send in, will be a few pages long depending on the length of your career. This is why you must avoid sounding repetitive within your CV. Removing the use of "I" throughout your CV will allow for a better read through.
2) References
References are often requested later on in the interview process, thus are not necessary to be included in your CV. When asked, provide a handful of up-to-date references that you know will provide a glowing and honest review of your talents and achievements. These should be a mix of team members and management.
Tips To Make Your CV Stand Out
1) Include action verbs
After reading the first 10 CVs in a row, it's understandable that your potential employer might begin to question if they've been reading the same CV over and over again. The use of action verbs will create interest and provide a greater emphasis regarding your experiences and accomplishments.
Action words are adjectives, in the case of a CV, these are words that help you describe the impact you had on tasks, projects and organisations. Indicate the use of an action word by simply imagining the word "I" in front of it. When listing your bullet points make sure that the first word is an action word.
2) Text formatting
The great thing about a CV is that space is not an issue, this is because your CV can be anywhere between two to eight pages long. There's no need to reduce the font size for any reason. You should use a clear, easy-to-read font style paired with a reasonable size of either 11 or 12. When formatting your CV, keep in mind to leave a good ratio of white space in order to avoid looking cluttered.
3) Include numbers
Emphasise and provide a more visual idea of your achievements with the use of symbols when listing your work experience. Here's a breakdown of how to correctly and effectively include them in your CV:
Dollar amounts ($)
List how much revenue you helped bring in annually to the organisation?
List how much money you saved the company throughout your service?
Percentages (%)
What was the percentage that you increased the efficiency of a process by?
What was the percentage that you helped reduce errors by?
What was the percentage that you exceeded the organisation's sales goals by?
When you're listing the following information, ensure that everything is as accurate as possible. Make sure to keep the statement simple, explain how the numbers were achieved in the same statement.
Writing your CV for the first time can be just as overwhelming as updating it the 5th time. Once you have your foundation of information ready to go, formatting and tweaking the language will be much easier. Make sure each statement is accurate and to the point, and your potential employer will thank you for it with an invitation to interview.
---