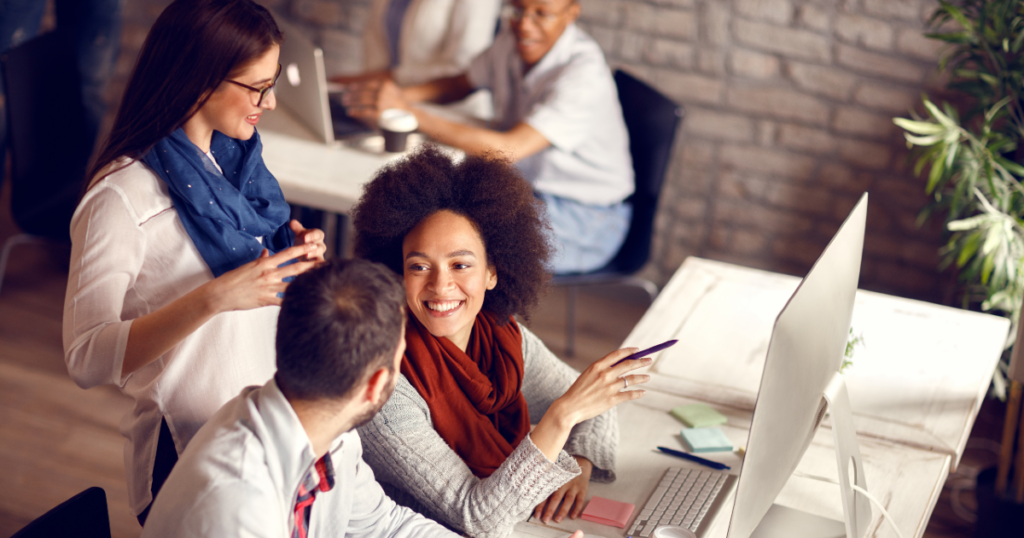 Social skills, also known as interpersonal skills, are soft skills that allow you to interact and communicate efficiently with others. Both verbal and non-verbal language skills are important parts of efficient social skills.
To be able to 'commute verbally' means communicating in an appropriate tone and volume based on the surroundings we're in, and to 'commute non-verbally' means communicating with subtle body language such as facial gestures.
More often than not, all employers are looking for potential candidates with good social skills to fit their opening roles. Why? Because most jobs require their employees to work with others, so by not getting along with your colleagues or team members, it'll definitely disrupt the organisation's workflow.
And unlike professional skills (also known as hard skills), which can be acquired through training, education, and job experience, social skills can only be developed as a part of your personality traits.
3 Main Types Of Social Skills
1) Interpersonal skills
Having interpersonal skills is knowing how to socialise with others, including workplace discussions and meetings, effectively. Understanding how to identify and interpret social cues such as your co-workers' body language and moods will also allow you to work better and develop healthy relationships with them.
2) Intrapersonal skills
Having intrapersonal skills is knowing how to express your own thoughts, ideas, and emotions appropriately. Understanding the social boundaries between you and your colleagues and applying different strategies in engaging with those who can be somewhat difficult to handle are also essential parts of intrapersonal skills.
3) Verbal and non-verbal communication skills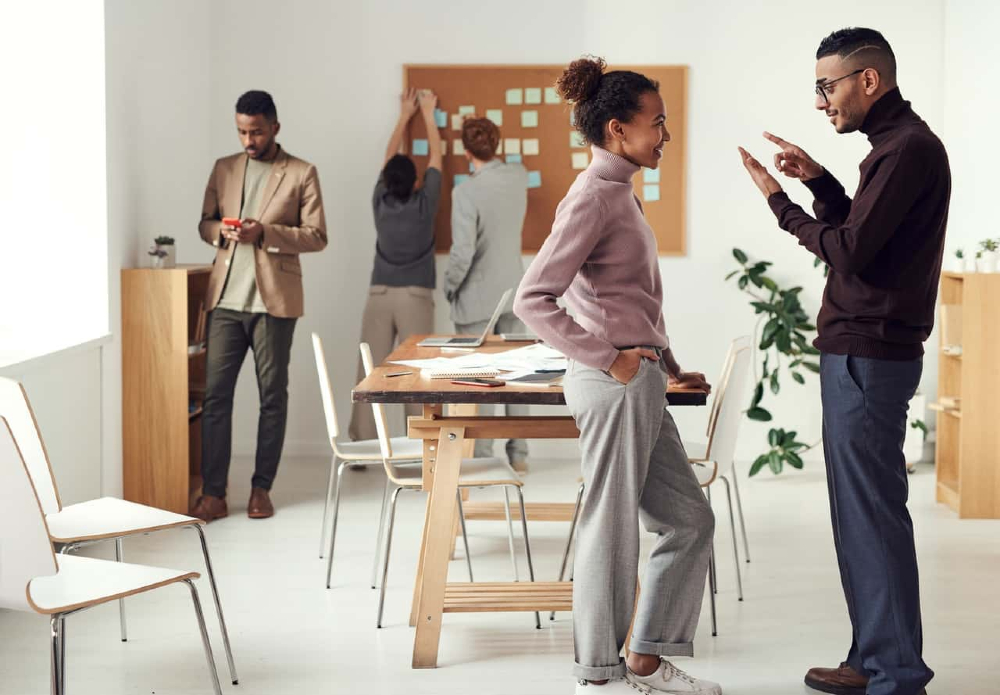 Verbal communication skills are skills that allow you to express yourself in a clear and precise manner so that others can easily understand you. Having good verbal skills allows you to transfer any message and information accurately. Verbal communication doesn't only mean speaking but writing as well. Writing emails, letters, and reports appropriately, language, grammar, and format is also crucial in professional settings.
On the other hand, non-verbal communication skills are skills that allow you to communicate beyond mere words that spout through your mouth. Non-verbal communication includes facial expressions, body language, tone and pitch of the voice, and the physical distance between the speakers and the listeners.
How Do Social Skills Benefit You In Your Career?
1) Improve relationships and expand network
When you develop your social skills, you'll also be developing your charisma, which is a good thing. People who are more charismatic will attract people around them effortlessly. In many instances, personally, having quality relationships with many people will allow you to gain more friends, and professionally, having great social skills may get you the promotion or dream job you've always wanted. The more friends you know, the merrier!
2) Reduce conflicts
Most of the time, when you interact well with people, you're able to avoid the dreadful situation where there are internal conflicts between you and your colleagues. It's a lot easier when you work in a place without having too much toxic people or 'drama'. As a result, you and your colleagues will have similar interests and viewpoints, and share a common goal, which leads to greater efficiency when working. Workers who have a strong bond together are generally more loyal to the company they're working for.
3) Better environment in the workplace
As mentioned, having good social skills will reduce conflict among you and your colleagues. And what does that entail? A better workplace environment. Getting along with your colleagues and understanding how they're feeling will help create a friendly working environment. Everyone will also start communicating your thoughts and feelings efficiently. Finding joy in your workplace can yield enormous advantages, especially when it comes to building relationships between employers and employees.
4) Better career opportunities
Do you know why having a referral letter is essential when you're applying for work? Because having one shows your hiring managers and employers that there are people who are willing to vouch for you. Hence, having a referral letter which speaks favourably of you will portray that you're efficient, reliable, and trustable at your previous workplace. The ability to get things done is not the only soft skill your future bosses are looking for when hiring you. They are also looking into how well you can fit into the new team, as well as help boost their overall morale and working motivation.
4 Tips To Improve Your Social Skills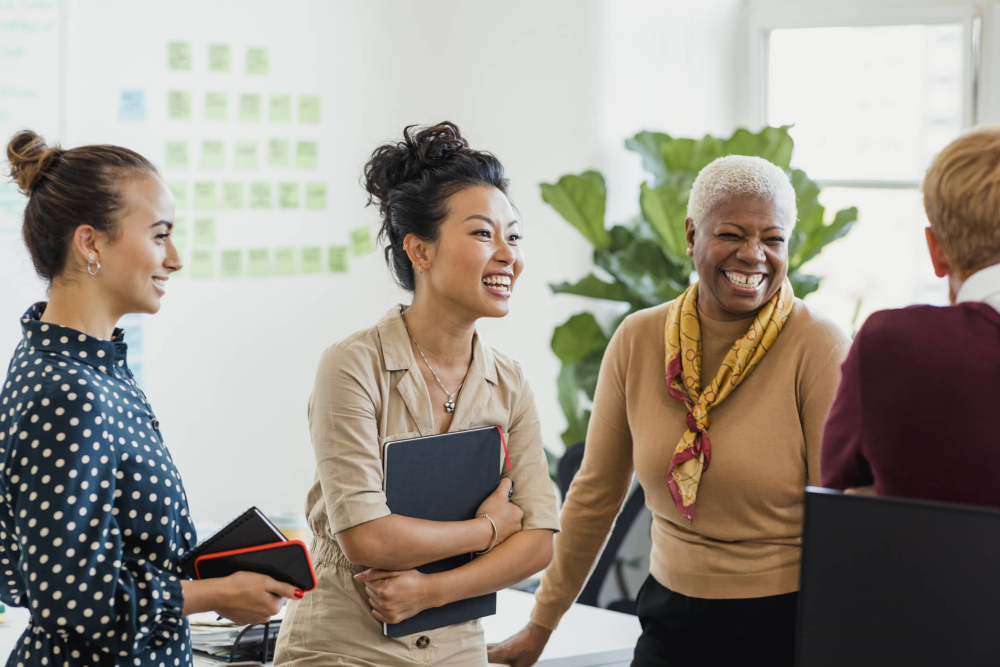 1) Developing listening skills
Being an active listener is just as important as being able to communicate effectively. When you listen attentively to what your colleagues have to say and what they ask of you, it shows them that you're comfortable with them sharing their opinions and input. It's crucial to use certain non-verbal communication skills, such as maintaining eye contact and having open body language when you're paying attention to your listeners. When you're willing to listen to others, others will also be willing to listen to you. Hence, being an active listener is definitely crucial to developing excellent social skills.
2) Set goals you want to achieve
Setting common goals that you want to achieve with your colleagues is essential to building your social skills. When you and your co-workers have common goals, it might just encourage the entire team to become more productive, together! When all your team members have a common goal, without realising it, you'll start to have more meetings to check in on everyone's progress on the assigned tasks. And when your team is able to achieve these goals, all of you will share a sense of achievement, which ultimately leads to becoming a better team.
3) Stay updated on current events
It's essential for you to be up-to-date with the local or worldwide trending news so that you're able to have engaging conversations with others, strangers included. Like it or not, you're going to meet someone new at any time in life. Hence, knowing what's going on with the world or your country will give you the topics needed to hold a conversation. However, remember to avoid controversial topics such as religion and politics with your acquaintances, or someone you've just met. These issues may be interesting to you, but they might be offensive to others!
4) Search for resources
There's more than just the trending news to help you keep a conversation going. It would help if you tried to venture into other resources such as books, podcasts, YouTube videos, web articles, and many more to improve your social skills. Besides having an even wider range of topics to talk about, you should also try going to classes or watching tutorials related to social skills, such as body language topics or how to be an active listener.
Socialise Your Way To Better And More Effective Relationships
After knowing how having efficient social skills will help in both your personal and professional lives, we're sure you're wondering, "How can I acquire social skills when it's not something to be learned easily?" Well, fret not, because as they always say, practice makes perfect!
Let's start by assessing what we can do for us to be more approachable. Perhaps you have a face that reflects constant disapproval, or you have a hard time verbally expressing your thoughts during a meeting/one-on-one situation.
That's where practising comes in, and you need to do it often. Try having an open expression that's generally welcoming when you talk to others, and practise in front of a mirror, or with friends and family. Ditto for the hard time expressing yourself, just keep trying out various versions of what you want to say in front of a mirror or trusted people. The more you work on your social skills, the better you'll become!
---