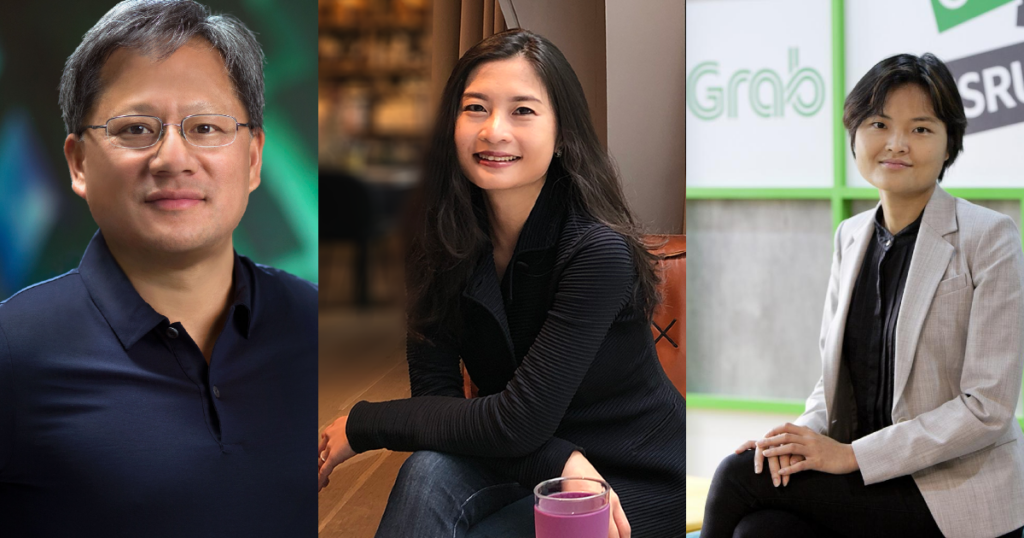 Mid-year is always a great time to pause and take stock of what you have achieved. Your career is one area that's essential to evaluate. Perhaps you're just getting started in engineering and technology. Or maybe you've been at it for a few years or more, but you feel like your career has plateaued.
Here are some fantastic inspiration from technology professionals who made it. But we're not talking about icons like Jeff Bezos, Jack Ma, and Bill Gates. These career tips from not-so-famous but established tech pros could reinvigorate your ambitions!
Jensen Huang (CEO Of NVIDIA): Look To Be The Problem Solver

Jensen is Co-Founder of graphics-processor company Nvidia. He frequently finds time to inspire upcoming engineers and students. In this interview, Jensen says that problem-solving skills are essential for career growth. According to Jensen, "most of life is about smart problem solving," and employers and investors constantly look for people who can provide innovative solutions. Jensen advises that you should:
Do what matters.
Focus on what you're good at.
Do what you enjoy.
If you already have a strong technology background, you have the tools for the task. Run towards, not from, problems. But, be ready to cultivate an ever-learning mindset.
In technology, you always have to keep learning. It'll significantly leverage your career. You may not be the most qualified candidate for a job. But according to this report by Robert Half, employers in high-tech societies like Singapore grapple with this problem every day. Studies show that many are willing to take up less qualified candidates and train them up.
So, be a problem solver who's also willing and eager to learn. Demonstrate it by doing the following:
Taking up opportunities to self-teach like by taking up new responsibilities at work.
Volunteering in projects where you'll learn.
Signing up for webinars and other learning opportunities.
Searching out new technologies, learn how they work, and suggesting new ways of doing things at work.
Caecilia Chu (Founder Of You Trip): Believe In Yourself And Be Ready To Bounce Back

Many people lose opportunities to grow their careers because they do not believe in themselves. It could be due to the environment, but it's often a self-inflicted state that shackles one to mundane roles and mediocre output. Caecilia Chu, the founder of YouTrip, knows this very well and encourages anyone in technology to believe in themselves.
In this blog, she offers three pieces of advice for aspiring leaders in technology:
Don't let self-doubt stop or divert you from chasing your dreams.
Have the right team on your side, and value your support system.
Be ready to bounce back from setbacks.
Train your brain towards positivity. Humans naturally incline towards negative thoughts, and that could slow you down. Instead, program your brain towards positive thoughts and emotions. Studies show that it broadens your view and improves your skills. Along with this, use your core strengths in your line of work. Make it your "zone of genius".
Lisa Su, the CEO at AMD, puts it differently. In an interview with New York Times, she had the following to share, "Set high standards for yourself and those who work with you. Technology intertwines almost every aspect of a business. Think beyond technical issues, master the business, and establish your zone of genius. It'll give you an upper hand in providing innovative solutions."
Tan Hooi Ling (Co-Founder Of Grab): Sharpen Your People Skills
Caecelia mentioned how vital it's to have a reliable team to support you. But to have people on your side, you need to make authentic connections. Tan Hooi Ling, the Co-Founder of Grab, asserts the need to sharpen people skills in your career journey.
In this interview with Marie Claire, Hooi Ling points out that ambition should be accompanied by a great attitude and appreciation for culture and diversity. Technology professionals are notorious for lacking people skills. However, it's hard to climb up the career ladder without these skills. If you already have a strong technology background, that's great because it could be an excellent career springboard. However, also work on developing people and management skills. You need to know how to relate to your colleagues on a personal level. How do you do this?
Be a good listener; pay attention when people talk, and learn to ask the right questions.
Project a positive attitude (focus on solutions), be respectful, and polite to others.
Communicate clearly – Be concise and within context.
Take responsibility – Don't play the blame game.
Improve your team-building skills. It'll help you gel with the team, enjoy working together, and do a better job.
In conclusion, the opportunity to climb the career ladder, especially in technology, is always open. But you have to take the necessary steps. Believe in yourself and pursue your dreams. Do not shy from problems, and learn to work with teams. Your career will soar to new levels.
---