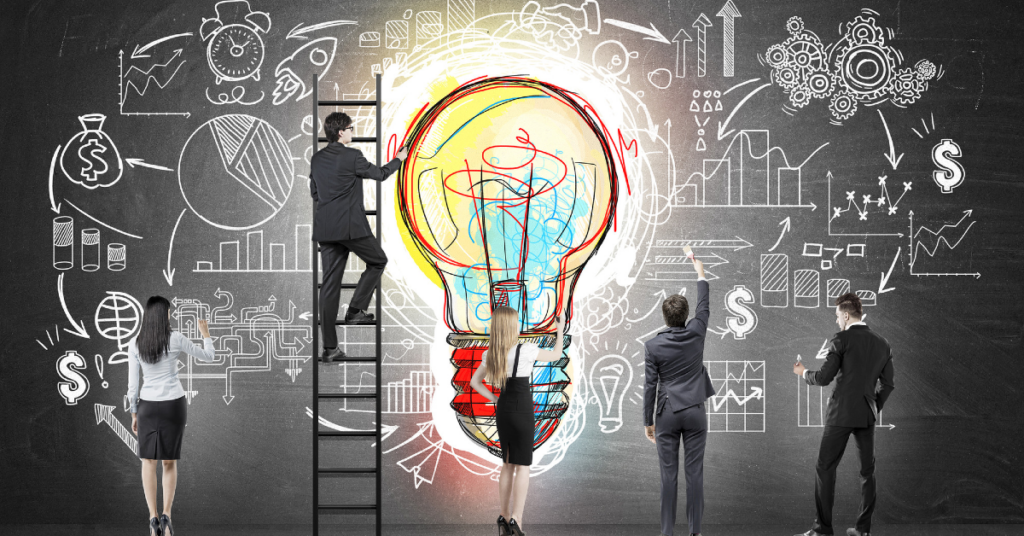 Regardless of what industries you're interested in working in or your experiences, we all know that critical thinking is the most important soft skill every employer needs. Not having good critical thinking skills may make or break a person's career. 
But what exactly is critical thinking? Thinking critically can be translated as having the rationality to make logical and sound decisions when faced with difficult situations. In other words, having critical thinking skills means that decisions have to be made based on hard facts without the influence of personal opinions, biases, and feelings.
So, why are critical thinking skills essential? Having critical thinking skills can allow you to identify and analyse an issue or situation objectively with the facts, data, and evidence gathered related to the situation or issue. Critical thinking typically involves the process of asking thoughtful questions, so that we can analyse possible solutions to a problem. In this era of technology, where we're overflowing with information, it's essential to have critical thinking skills to determine fake news and information.
Steps To A Solid Critical Thinking
Being a critical thinker is easier said than done. You might need some time to practice in order to become a good critical thinker. But fret not, we've listed down a few things below that can help you kick start your critical thinking skills as long as you integrate them into your everyday life.
1) Identify the problem or question
When we're faced with challenging problems, the first thing to do is to remain calm. And only when you're calm, you're able to identify the core of the problem and narrow them down in a precise manner. To do this, all you need to do is ask yourself a few simple questions related to the issues found:
a. What do you already know about the problem?
b. How do you find out about it?
c. What are you trying to solve?
d. Is there anything that you've overlooked regarding this issue?
Often enough, we miss the bigger picture when we overthink the issues we are facing at hand. If we're to seek out simple solutions, we first need to simplify the problems.
2) Create inferences or assumptions on why it exists
To be able to infer and make assumptions based on the information at hand is one of the crucial skills needed to master critical thinking. The information we gather doesn't always spell out the solution to our problem. Hence, the ability to read and infer the collected raw data in order to draw conclusions can allow you to discover potential solutions when assessing a situation.
3) Gather data or information on the issue
There will always be more than a way to resolve a problem, but which one is the best among all the solutions? When we're faced with a problem where we have to decide on multiple solutions. There's a good chance that we'll start to doubt ourselves and the decisions we're about to make. The key to making good decisions lies in your ability to collect and gather resources, which include raw data and information.
4) Establish significance through organisation and sorting of data
There will come a time when you're bombarded with all sorts of different information, which include opinions and arguments when you're solving an issue. Having a chunk of information might seem scary and confusing at first, but all you need to do is ask yourself these few questions to sort them all out:
a. Which piece of information is the most important?
b. Is the raw data gathered enough to make an inference?
c. Are the opinions based on facts?
d. Are there any biased elements in their arguments?
Take note that not all information and sources are valid, and you should take your time to process all of the information. Try to learn ways to differentiate both opinions and facts, as this might help in your critical thinking process.
5) Develop solutions
I'm sure every one of us has heard of the phrase the more, the merrier. Similarly, while solving a problem, it's always better if we have more solutions.
6) Analyse the solutions
The best way to choose the correct answer for a question is always through the process of elimination. When you've developed multiple solutions, it's always good to weigh the strengths and limitations of every possible solution, as it will help you make objective decisions.
7) Conclude and communicate
Once you've concluded on the few solutions in solving a problem, it's a common practice to explain and discuss these issues and possible solutions with your colleagues and relevant stakeholders so that everyone is aligned with the operation process and understands what they're supposed to do.
10 Critical Thinking Skills To Highlight In Your Resume Or Interview
Employers are always looking for candidates with critical thinking skills, which is why you should consider highlighting the below skills in your resume or during an interview:
1) Observation
Observation skills are important to employers as people who are good at observing can identify a new problem quickly.
2) Analysis
People with good analytical skills can often collect and process massive information to identify trends and possible solutions to a problem.
3) Interpretation
Having good interpretation skills can help you draw meanings and conclusions when you're presented with a massive chunk of data.
4) Inference
Having inference skills allows you to assess and determine the sufficiency and reliability of your own knowledge in solving a problem.
5) Evaluation
Evaluation skills help a person in making good decisions based on the available information related to the problem.
6) Communication
Having good communication skills allow you to deliver and receive information in a clear and precise manner.
7) Problem-solving
Having good problem-solving skills allows you to resolve arising matters quickly.
8) Open-mindedness
Having an open mind allows you to consider other possible solutions based on the view of others.
9) Creativity
People with good creative skills are able to generate new or different ideas in solving a problem.
10) Decision making
Having good decision-making skills helps you choose the best possible solutions when you are presented with more than one options.
How To Improve Your Critical Thinking Skills
As quoted by Einstein, "We cannot solve problems with the same thinking we used when we created them". Having the ability to analyse and evaluate complex problems objectively is always vital for anyone who's aiming to succeed in their life. Even if you're able to check most of the boxes on the skills listed above, you should consider further improving your critical thinking skills to have a more fruitful professional life.
Consider expanding on a certain technical skill related to the industry you're currently working in so that it helps you to identify and solve problems efficiently.
Learning is a lifelong process, and it shouldn't stop after your bachelor's degree. Consider taking additional courses related to the industry you're interested in to develop your critical thinking skills further.
You should seek advice from professionals in your field of interest and speak out more during meetings in providing solutions. Don't be afraid to receive constructive criticism as it shows you still have room for improvement!