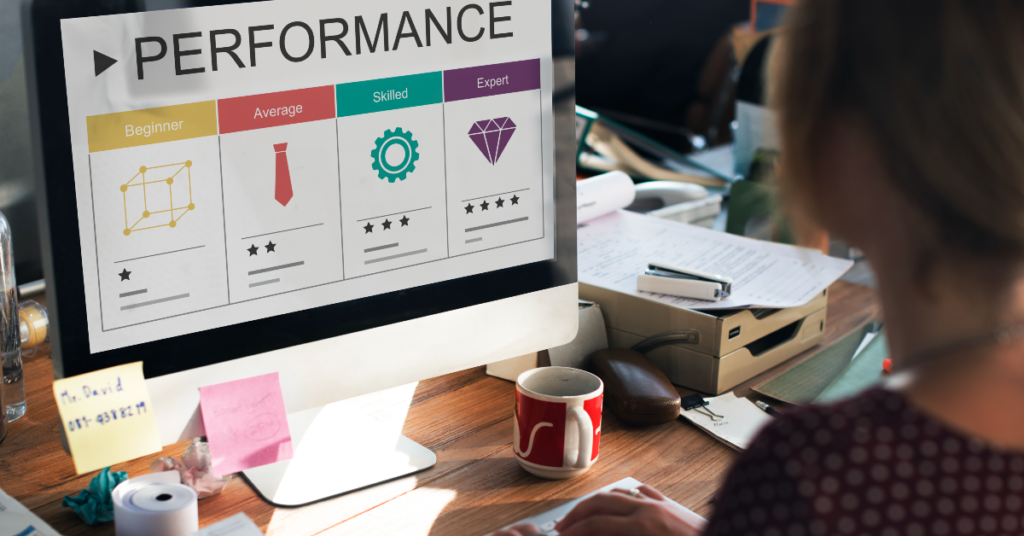 If you've been employed by a business for some time, you must've come across the term 'performance review'. Corporate offices conduct frequent performance reviews to evaluate the productivity, efficiency, and morale of their workforce.
It is also a great way of making employees aware of their strengths to excel in their careers, as well as shortcomings that can be improved upon.
So, What Is A Performance Review?
In a professional space, a performance review or performance appraisal refers to a type of formal assessment of the employee by the manager or a member of HR. The employee will be evaluated based on their work performance, strengths, and weaknesses.
Through a performance review, the manager can offer valuable feedback to the employee, in addition to setting long term goals and prospects for their future. Performance reviews are also directly related to job appraisals. 
Though these are typically conducted by organisations once a year, in recent years, several companies have preferred more frequent evaluations of their workforce through a feedback performance management system.
This type of system allows managers to evaluate the employees quarterly, monthly, or even weekly. This has allowed better communication between the manager and the employees, improving productivity and efficiency.
Why Is A Performance Review Important?
In a corporate framework, performance reviews are of utmost importance. They serve a variety of purposes and are beneficial to both the employer and the employee alike.
Why is it important to the employer?
For promotion: Performance reviews help track an employee's progress over time. If an employee shows significant improvement in comparison to their earlier reviews, the employer can assume the employee is ready for more responsibilities and promote them to a higher post.
For training: Performance reviews can be used to detect any particular areas of weakness and determine whether the employee needs additional training to overcome them.
For discipline: Performance reviews serve as paper trails that support admin and legal processes in the event of any performance improvement programmes that involve the employer and the employee.
Why is it important to the employees?
For improvement: Performance reviews are great ways of getting evaluated for areas that can be improved for enhanced productivity.
For morale: Performance reviews do not just boost motivation and job satisfaction, they can also help improve teamwork as well.
For compensation: Performance reviews bring about fair assessment for promotions and pay increases.
So, now that you know and understand the importance of performance reviews in the professional setting, you should also know how to phrase answers to questions asked during such sessions. The way you write your learnings, experiences, strengths, and weaknesses can have a great impact on how your managers score you.
Hence, given below are 50 examples of phrases you should consider when writing your performance review for better exposure.
Effective Performance Review Phrases Examples
Performance reviews can provide valuable information about you, including your skills and goals. Performance reviews involve individual evaluations based on skills and goals, which are usually categorised depending on the phrases that correlate to each category.
Since the phrases that you use in your performance review have a significant impact on the feedback you receive, you should discuss your areas of weaknesses and shortcomings in a meaningful, constructive way, while highlighting your strengths, skills, and contribution to the company.
Let us discuss the 12 common skills that are usually evaluated and how to discuss them effectively, along with a list of the common phrases for each reviewed skill:
1) Creativity and innovation

One of the most valued skills among employees, you should always highlight how good you are with creativity and innovation. Use the following phrases in your performance review to stand out to your managers and supervisors:
• "I have continuously suggested new ideas in meetings, and come up with effective solutions for the betterment of projects."
• "I can apply creative thinking to successfully implement the missions and visions of the company."
• "I have shown initiative and developed new ways of thinking to bring about improvements in projects, as well as team performance."
2) Adaptability

Another highly valued trait, adaptability ensures teams perform well together, and is flexible to changes. The following phrases will help you highlight your adaptability in your performance review:
• "I am always willing to adjust my schedule to make sure I am readily available whenever I am needed."
• "I can quickly adapt to changes, as is required by my duties."
• "I am open to changes and adapt quickly according to the situations."
3) Communication

The key to a conflict-free environment within a business setting is communication. Communication also drives better customer relationships, and hence is highly valued by companies. The phrases you should use to showcase your communication skills in your performance review are:
• "I can communicate with my colleagues, supervisors, partners, and customers efficiently."
• "I can clearly communicate my ideas and thoughts in team meetings and conferences."
• "I am a constructive communicator, and I am capable of discussing difficult issues effectively and to the point."
• "I have a flair in giving out precise directions and effectively communicating what I expect from my team members."
• "I am adept at communicating difficult messages and decisions skillfully."
4) Accountability

Taking responsibility for your actions is one of the traits that is well-respected in all settings, including in companies. Don't forget to show your integrity with the following phrases that reflect how you take accountability for what you do:
• "I take ownership for the company's failures and successes, and accept responsibility for myself, as a contributor in a team."
• "I always admit mistakes and errors, and I make sure to inform others when I am unable to keep a commitment."
5) Cooperation

A company cannot run smoothly if all employees do not work in coordination. Hence cooperation is a trait that is never overlooked by companies. Make sure to highlight how well you demonstrate this trait in your performance review, with the help of these phrases:
• "I have displayed cooperation with xx teams, by performing xx tasks, to contribute to xx project."
• "I contribute to promoting cooperation within my team and outside, to ensure my colleagues work together to meet deadlines and complete projects successfully."
• "I respect everyone and ensure all my colleagues get equal opportunities to express their opinions."
• "I support others in fulfilling their tasks, and I am always eager to help in any which way I can."
6) Delegating

Delegation is a very important aspect of leadership. Understanding how, when, and who to delegate a task to is crucial to completing a task successfully. Hence, use these phrases to show your managers that you have leadership abilities and are ready to take on senior roles:
• "I know and understand the strengths and weaknesses of my coworkers, which helps me to delegate tasks efficiently, leading to quicker and smoother completion of work."
• "I always delegate responsibilities with clearly defined tasks and goals, leaving minimal space for any confusion."
7) Improvement

This point is to show that you know where your weaknesses are, and where you think you have room for improvement. Handle this point delicately since you don't want to make a negative impression, but saying you are perfect with no room for improvement is also not a solution. Use the following phrases and you can ace this point:
• "I often struggle to effectively overcome new challenges, but I always do my best to find solutions to new issues."
• "I need to focus more on what can be done when a problem arises, instead of what cannot be done."
• "I am more focused on my work responsibilities, but I believe I need to strive more on developing and maintaining professional relationships."
8) Attendance and punctuality

No company likes an employee who frequently comes late to work and takes leaves recurrently. Your punctuality and attendance show your dedication to work. Hence, use the following phrases to highlight your consistency:
• "I consistently arrive on or before time for work, including meetings and conferences."
• "My attendance record is excellent and I have never violated the company's standard attendance policy."
• "I begin each day at work fully refreshed and prepared to take on any challenge."
• "I am always open to rescheduling my time-offs to accommodate urgent tasks."
• "I always schedule my time off in advance to make sure my absence doesn't inconvenience the team, and can be relied upon for completing my tasks on time."
9) Achievement

Of course, this is THE point that you need to highlight more than any others to show how you've helped contribute to the success of the company. The following phrases can be helpful:
• "I have successfully achieved the goals set for me by the company and myself, contributing to xx profit for the team and the company."
• "I have helped improve the project xx by xx%."
• "I have made an effective system that has allowed me to streamline xx work processes by doing xx."
• "I am enhancing my growth potential through additional education and training."
10) Leadership

Leadership skills are highly valued by companies since leaders are the ones who ensure teams perform to the fullest potential and continuously strive to improve their performances. The following phrases can help to highlight your leadership qualities:
• "I have contributed to effectively managing my team members when needed, and conducted specific exercises to strengthen our coordination and relationship."
• "I provide my subordinates with all the necessary resources and training as are required to fulfil their responsibilities."
• "I have maintained a culture of transparency and knowledge sharing across all levels in my department."
• "I encourage transparent communication among team members, and have successfully resolved conflict situations without hampering the team bonding."
• "I acknowledge accomplishments and recognise employees fairly."
11) Problem-solving

How good are you at solving problems? It is a skill that no one can teach you, which is why it is sought after by companies. Make sure you bring the focus of your managers to your problem-solving skills through these phrases:
• "I have independently solved complex problems contributing to the resolution and betterment of xx project."
• "I can break a problem down before analysing it in a more detailed manner, and then resolving it accordingly."
• "I know how to collaborate with others effectively to find solutions to problems."
• "I am extremely articulate and I can explain my ideas and opinions clearly, leaving no room for miscommunication which helps to neutralise conflict situations."
• "When faced with a problem, I listen first, take into account everything, and then try to come up with a solution."
12) Productivity

Taking into account all your best qualities, if you are not productive enough, the other traits mean nothing to the company. As such, do mention how productive you are in your performance review with the help of the following phrases:
• "I positively contribute to the overall performance of the company through consistent and high-quality work."
• "I continuously strive to improve profits, productivity, and performance targets."
• "I have shown strong time management and organisational skills."
• "I am a detail-oriented individual, which is reflected positively in my work."
• "I can share my knowledge of industry trends and best practices to achieve enhanced outcomes in my job."
13) Interpersonal skills

Being a team player and maintaining a cordial relationship with colleagues and customers goes a long way in moving forward in your career. This is why interpersonal skills are so widely valued by businesses. Use the phrases given below to showcase your interpersonal skills and win brownie points from your manager:
• "I work well within a team environment to achieve specific tasks and complete projects."
• "I have developed constructive working relationships with internal and external stakeholders, and work towards maintaining them."
• "I am an effective team player and I have continuously demonstrated my willingness to help out and contribute as and when required."
Ace That Performance Review
As an employee, the performance review is an invaluable way of assessing individual strengths and weaknesses, as well as how you put them to use in benefiting the company. Performance reviews play an excellent role in improving employee performances, and ensuring greater success for everyone involved in the long run.
Hopefully, the above phrases will help you write your performance review in a way that catches the right attention, and helps you climb the ladder of success!
---