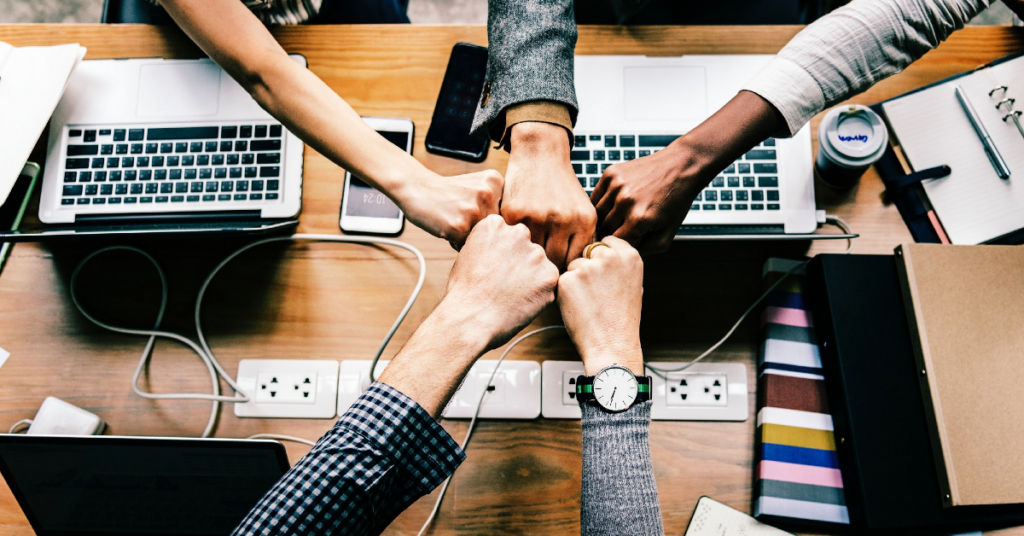 What Is A Team Player?
The word 'team player' is one of the most frequently discussed terms in the corporate industry. A team player essentially refers to a person who is reliable and works efficiently within a team setting. A team player is also able to take on additional assignments for accomplishing team goals. Organisations often look for team players during recruitments as having such employees significantly improves the team's performance.
Importance Of A Good Team Player
In any workspace, having a good team player can be quite beneficial since they make significant contributions to the success of any business. A good team player is helpful in times of crisis like conflict management and are excellent problem solvers.
They can also boost morale by inspiring others in the team and encouraging them to take initiative towards reaching a goal. Furthermore, a team player keeps the team functioning smoothly, and helps reach desired accomplishments.
18 Qualities Of An Excellent Team Player
As important a team player is to a team, it's not very easy to be one. Being a good team player can be challenging. However, keeping in mind these 18 qualities of an excellent team player, anyone can be an asset to their teams in no time!
1) Understanding the job role
To be a good team player, it's crucial to be aware of the job role and its entitlements and responsibilities. It's with a good understanding of the job role that a team player can meaningfully contribute to the team's assignments, help the team function smoothly, and help progress the business towards greater achievements. Understanding the job role is also helpful in streamlining the work and collaborating with other members of the team.
2) Understanding the industry
A team player with a good understanding of the industry can grasp the purpose and urgency of assignments better, figure out creative solutions, and help the team accomplish desired business goals sooner.
3) Welcoming collaboration
The primary aspect that sets a team player apart from others is the ability to work in a team-based environment. Being a team player requires an individual to be able to work collaboratively with others, welcome diverse ideas and solutions, and work together towards a common goal. Their ability to collaborate with others significantly improves the team's productivity and contributes to maintaining harmony and goodwill within the team.
4) Active listening
Active listening is one of the most essential qualities of a team player. Active listening allows an individual to understand and focus on the task at hand, understand the purpose and the urgency of the assignment, and appropriately prepare for the same. Active listening is also beneficial when dealing with other members of the team, having a clear grasp on their abilities and shortcomings, and helping the team wherever necessary.
5) Holding oneself accountable
Holding oneself accountable is a great professional strength that can be used to motivate yourself and others around you. It's important for prioritising a goal and realise its purpose. In addition, it can prove to be effective in evaluating the quality of work, supporting the team, and bringing about lasting improvements.
6) Problem-solving
No workspace is free from problems or conflicts. However, as a team player, it's important to be able to solve problems when the need arises. Problem-solving is a quality every team player must have to be able to help the team run efficiently by resolving conflicts and managing crises.
7) Flexibility
A team is often composed of people with varied ideologies and opinions. Staying flexible can be effective while working in a team because it ensures that one is welcoming of different ideas and solutions, and it also helps avoid major conflicts within the team.
8) Positive attitude
The office can be dull and dreary at times. However, having a positive attitude can go a long way! As a team player, it's vital to have a positive attitude. It helps all team members recuperate from failed ventures and professional losses, build morale, and move on to the next assignment with more vigour.
9) Commitment to the team
Committing to the team is essential when it comes to being a good team player. Committed team players are great assets to the entire team, helping the team get through with tasks, and reach goals. In addition, committed members make decisions that benefit the organisation and enhance team performance.
10) Engagement
Engagement is one of the most important qualities of team players. It boosts conversation within the team, helps in figuring out viable and creative solutions, and assists in overcoming conflicts in the workplace better.
11) Reliability and responsibility
Reliability is among the primary aspects that corporations look for in team players. Reliability in the workplace usually refers to the ability to follow through with their promises and abilities, helping the business forward.
12) Respectful
As one of the fundamental personality traits, being respectful of the workplace, towards colleagues, and other associations is not just restricted to team players. While working in a team-based environment, however, being respectful is crucial. Being respectful towards one's assignments and colleagues is not just polite, but it invites respect in return.
13) Intrinsically motivated
Working in a team is not always a cakewalk. Being intrinsically motivated is important for team players to collaborate and work in teams, it ensures a higher level of accountability within team players and is important for raising morale and boosting productivity to accomplish a common goal.
14) Honest
While working in a team, honesty is certainly the best policy. Honesty plays a vital role in creating trust within the team, making a suitable work environment, and ensuring smooth functioning within the team.
15) Detail-oriented
Being detail-oriented is another important aspect of being a team player. It allows the individual to manage tasks with enhanced proficiency and reduces the chances of errors. Being detail-oriented usually refers to the ability to pay close attention to minor details and make necessary adjustments to errors before they snowball into a bigger issue.
16) Being autonomous
Team autonomy is a quality that allows better communication and engagement within the team, improves team management, and benefits the team in terms of performance.
17) Persistence
Being persistent is one of the most valuable qualities that a team player can have. It enables the team to keep functioning even in adverse situations, keep up spirits, and emerge out of difficulties much stronger as a team.
18) Self-awareness
Self-awareness is one of the greatest qualities of any team player. It shows that you recognise your strengths and weaknesses. Self-awareness allows an individual to accept their limitations, master their stronger skills, and apply them productively to assist the team. Self-awareness also brings about personal growth in the workspace.
Ways To Be A Good Team Player
Meet your deadlines – The ability to keep up with deadlines is important while working in a team. Meeting deadlines improves performance, and helps the team reach its accomplishments in time.
Offer help – Offering help wherever needed is a great way of helping the team towards an accomplishment.
Communicate – Communication plays an important role when working in a group. It raises group morale, improves productivity, and helps solve problems faster.
Be open-minded – Being open-minded is key to being a team player. It allows an individual to be welcoming of diverse ideas and be respectful of those with a different opinion.
Show appreciation – Showing appreciation to one's colleagues is a great way of being a team player. It helps in boosting the team morale and creates an incentive for others to improve productivity.
Focus on common goals – As a team player, it's important to remember the common goals the team aims at.
Celebrate peers' successes – A good team player is far from being selfish. So, rather than just being open to one's own success and growth, it's also important to celebrate the successes of peers and provide meaningful insight to help them grow.
All For One, One For All!
A team player is appreciated and valued by every organisation worldwide (who wouldn't want someone who can get along with anybody plus is supportive and helpful?). Regardless of the academic excellence and professional experiences you had, if you're not a team player you will find it hard to adjust in any setting and will rarely achieve professional satisfaction.
It's, however, not at all difficult to become a team player. Just keep the above-mentioned points in your mind and you can easily be the team player that your colleagues and peers look up to! Also, look for these traits when you hire employees for the teams in your company. It will help your business grow and achieve your goals faster. After all, a company is like a ship that requires all hands on board to move forward.
---