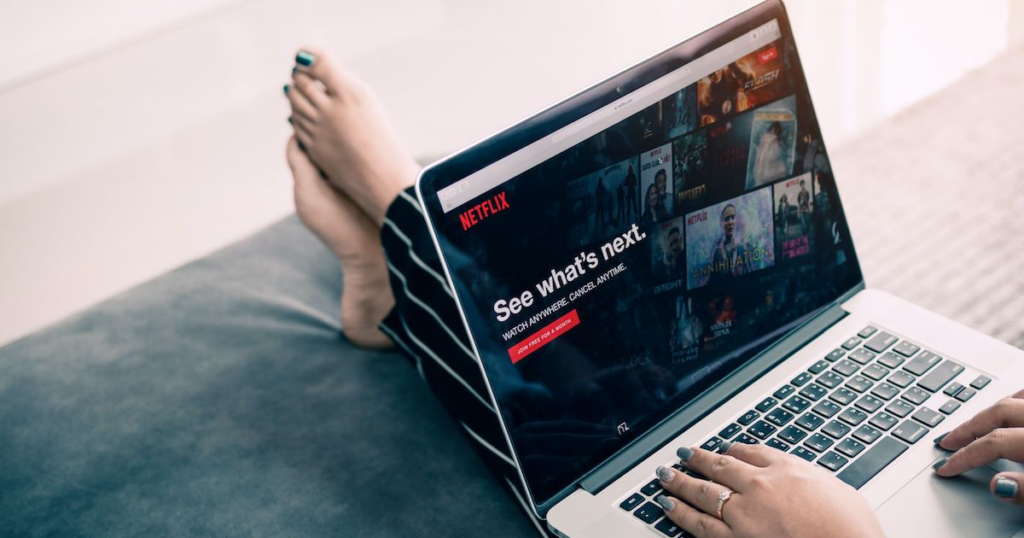 As an adult, time is everything to us. Our lives are segmented based on it: What time to wake up, how much time we have to ourselves before we begin work, what we do with our free time, etc.
It has become so precious to us that we become calculative with it. Ask yourself, what can you do with two hours? Probable answers: Commute to work, take a good nap, clean your home, cook dinner, or watch a movie?
Regardless of how you spend your time, everyone needs some form of escape from life. For some, it could be exercise, arts and crafts, hitting the latest restaurants, or just channelling your inner couch potato with Netflix.
Since each episode of a TV series is 30-60 minutes, it's the perfect length of time to escape and lose yourself in the fictional TV world of McDreamys. Consider them bite-sized movies, split into many different parts so you never need to think about when's the best time to run for a toilet break.
Catch an episode during your lunch break, on your commute to work, or right before bed. Be warned, though, some of these TV shows about life at work might be too good to watch just one episode per day!
*Disclaimer #1: The availability of these shows are subject to the platforms' discretion.
1) Aggretsuko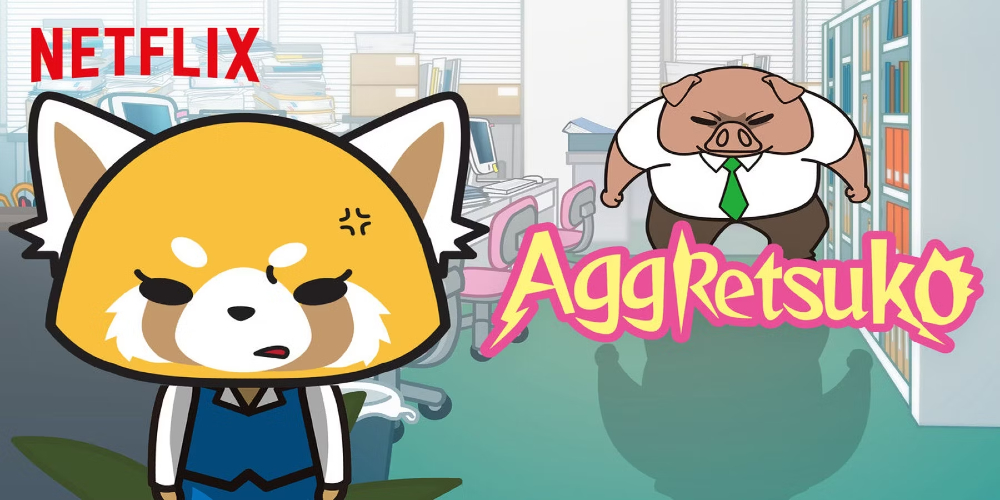 By day, Retsuko the Red Panda is a gentle, diligent office worker. By night, she unleashes work stress in the most therapeutic way possible: Singing death metal songs with a few drinks in hand. With a colourful cast of characters in tow, this Japanese anime tackles common workplace issues young adults face, like snobby colleagues and pushy bosses.
Where to watch it: Netflix
2) Atelier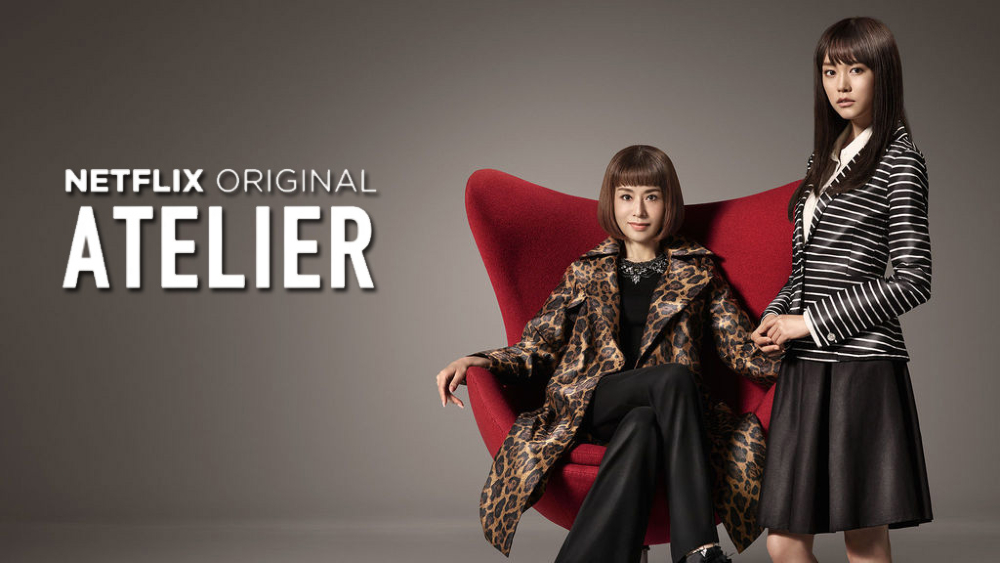 Atelier follows the life of Mayuko, a fabric geek working in a boutique lingerie design house, Emotion. When Mayuko's colleagues leave for a more established competitor, Emotion faces bankruptcy, and Mayuko takes it into her hands to save the company while coming to terms with her own dreams. We're getting distinct 'Devil Wears Prada' vibes here!
Where to watch it: Netflix
3) Brooklyn 99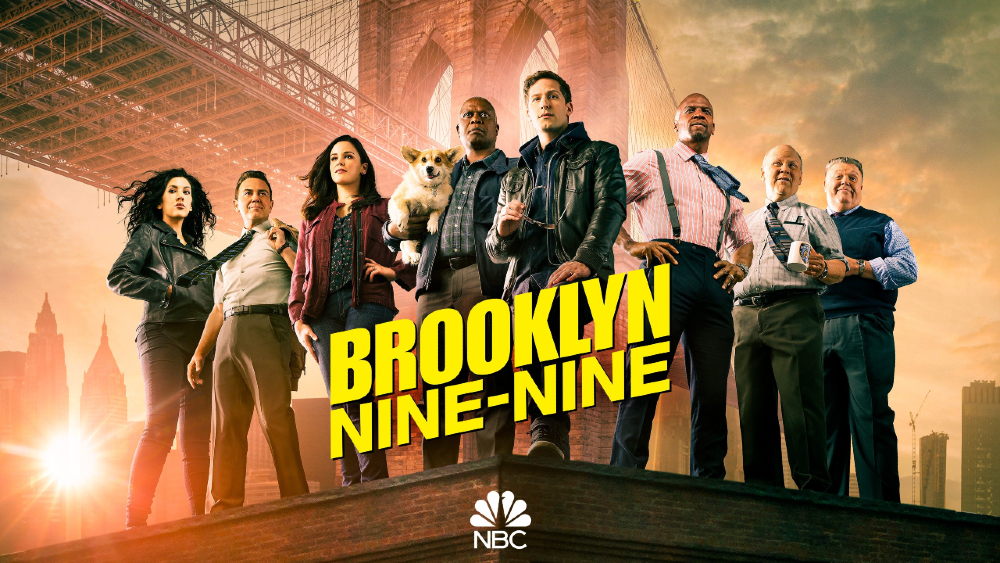 Taking place in Brooklyn's 99th Precinct (hence, the apt show title), this long-running cop-comedy show is the one to tune in to when you need a mix of clever jokes, seriousness, workplace camaraderie, and motivation. As Gina once said, "Captain, turn your greatest weakness into your greatest strength. Like Paris Hilton."
Where to watch it: Amazon Prime, Hulu, NBC, and Netflix
4) Billions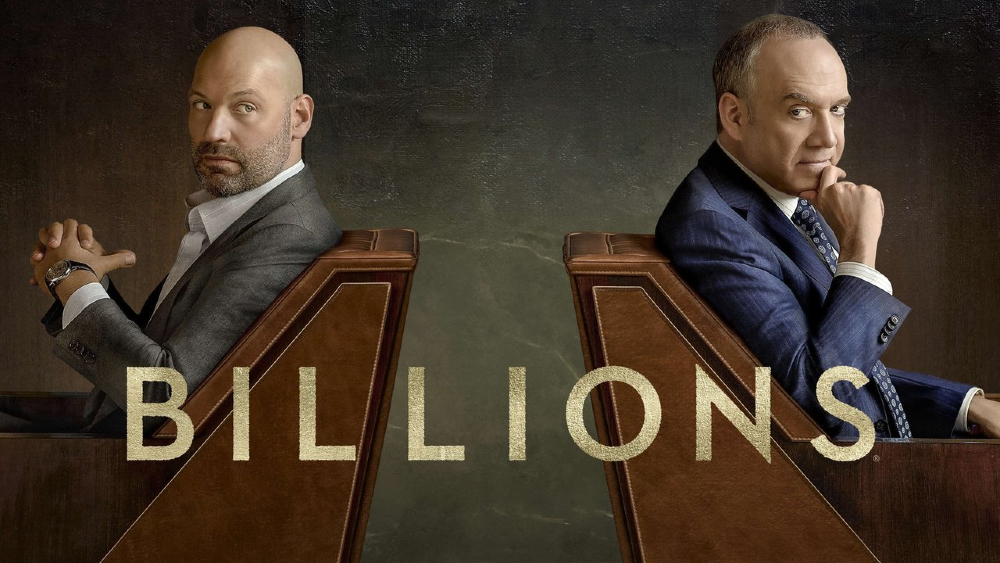 How do you turn millions into billions? In the financial world of Billions, leave it to Bobby Axelrod to make that happen – even if it means through acts of aggression and illegal tactics. As United States Attorney Chuck Rhoades strives to prosecute Axelrod, a game of cat-and-mouse ensues that will make you question who the real cat and mouse is.
Where to watch it: Amazon Prime, Hulu, Netflix, SHOWTIME, and YouTube
5) Cells At Work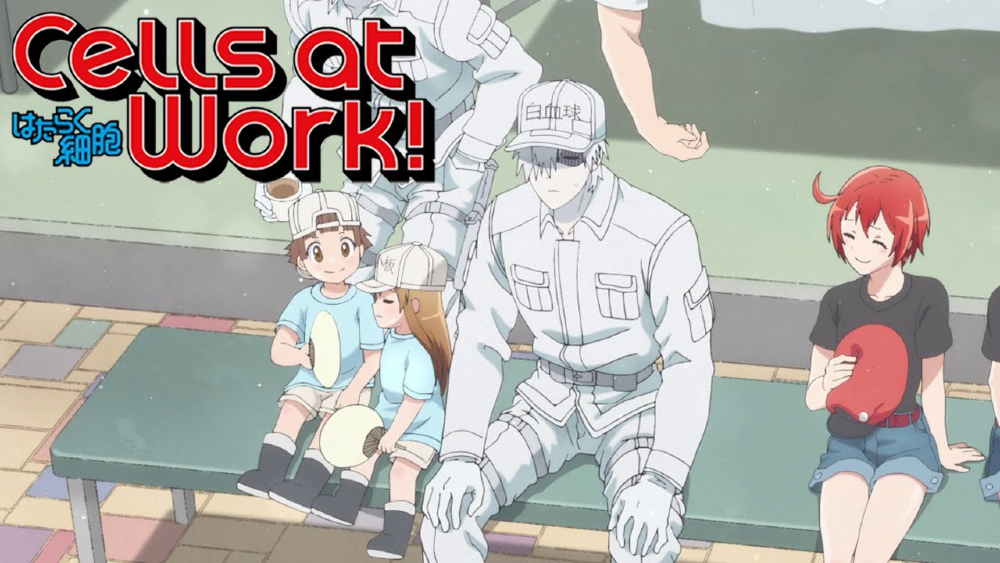 Like employees working together to keep a business up and running, the cells in your body do the very same! From curing wounds and defeating germs and bacteria to ensuring the safe passage of reproductive cells, this Japanese anime is a light-hearted take on how the human body works and what teamwork means.
Where to watch it: Amazon Prime, Crunchyroll, Netflix, and Viu
6) Claws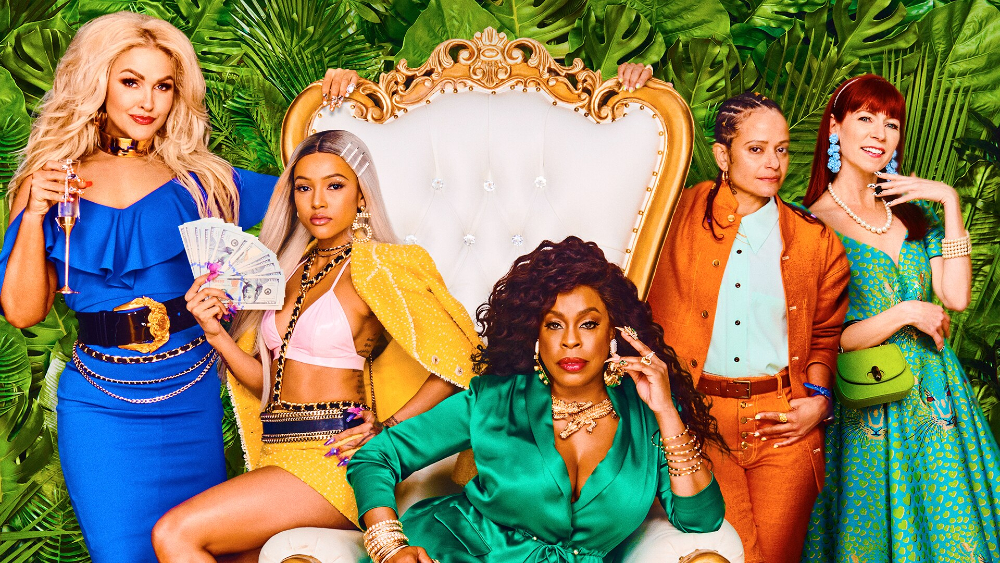 Behind the shiny manicures and pedicures lie the secrets of the underworld. Equal parts comedy, drama, and action, Desna and her posse of manicurists fall deeper into the world of organised crime and money laundering until they emerge at the top, but at a cost to themselves and their friendship.
Where to watch it: Amazon Prime and Hulu
7) Empire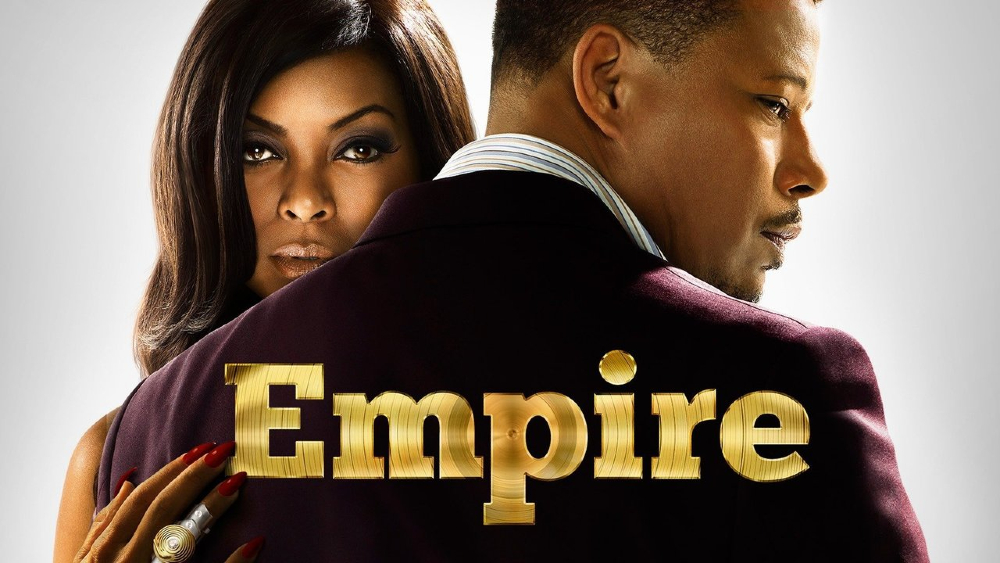 Combine music and heir/heiress drama, and you have yourself a show to keep you entertained for days. Watch as the members of the Lyon family fight each other ruthlessly for control over the patriarch's Empire Entertainment, proving that the blood of the covenant is thicker than the water of the womb.
Where to watch it: Amazon Prime and Hulu
8) Girlboss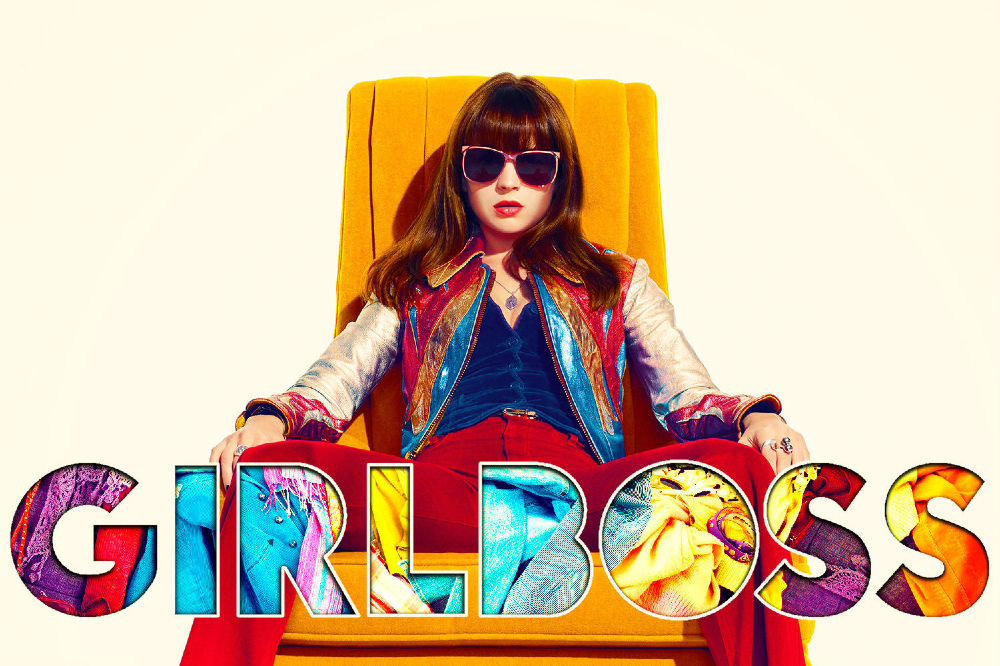 Reworking preloved and vintage clothes into new fashionable wear, Girlboss is the story of Sophia's entrepreneurship journey to the owner of her company, Nasty Gal. It captures the business decisions one must make – like placating angry customers, industry etiquette, and the line between friendship and business partners.
Where to watch it: Netflix
9) How To Get Away With Murder
What would you do to protect your colleagues or bosses? Would you murder someone? In this TV series, murder is the overarching theme – coupled with the wit and cleverness of lawyers to outsmart the law, legally.
Where to watch it: Amazon Prime and Netflix
10) Kim's Convenience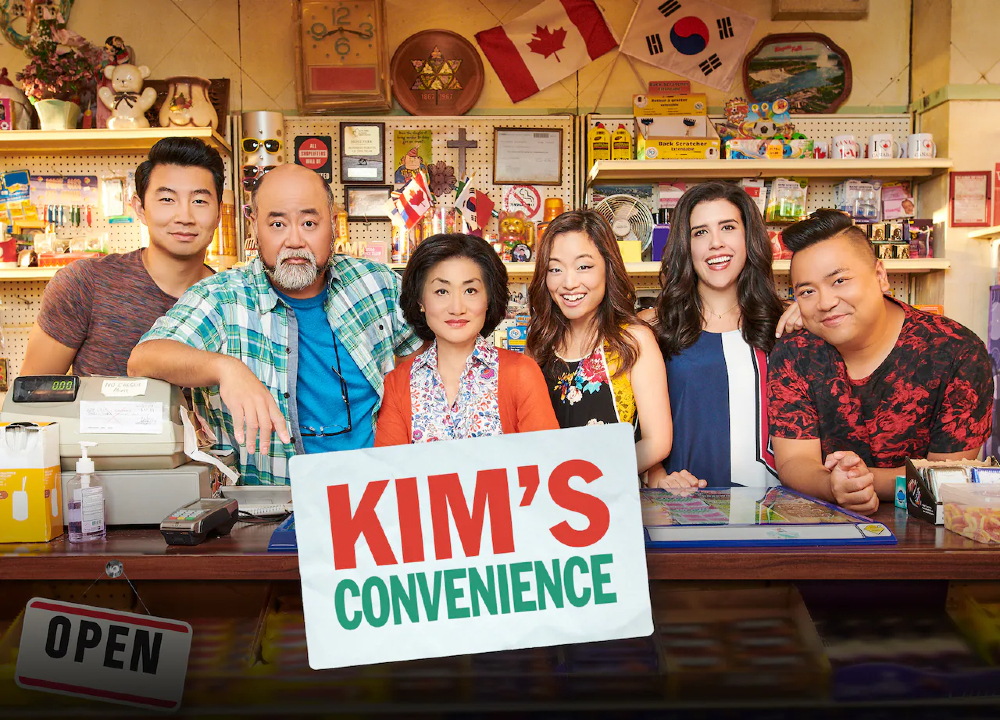 Revolving around the lives of the Kim family, this show will be relatable for anyone who has ever worked in a family business and tough-love Asian households. A mix of comedy and real-life, the dynamics of a family-run convenience store are endearing to watch as the characters grow beyond their comfort zone.
Where to watch it: Amazon Prime and Netflix
11) Miracle Workers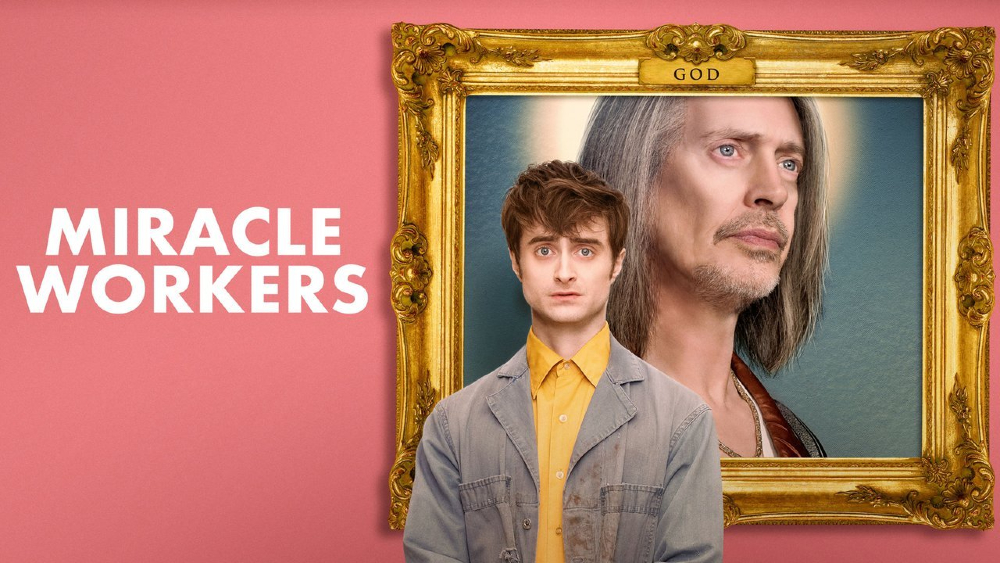 If you think your boss is God-like, wait till you get the chance to actually work for Him – like Craig and Eliza, angels in Heaven Inc. After years of civilisation, God has had enough and intends to destroy the world. To save humanity, the two angels make a deal with God to pull off the ultimate miracle: Help two humans fall in love with each other.
Where to watch it: Amazon Prime and YouTube
12) Misaeng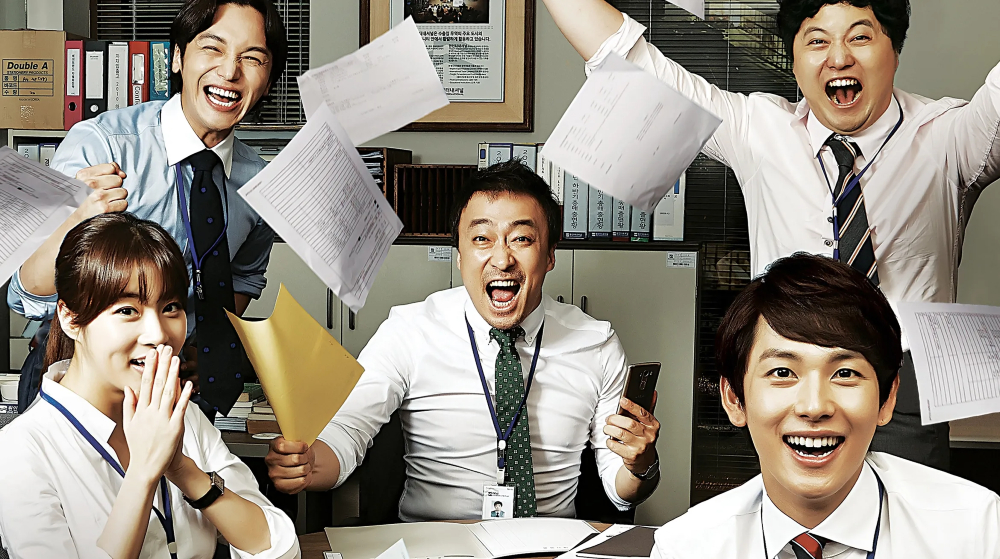 When Geu-Rae fails to become a professional 'baduk' (an abstract strategy board game) player, he becomes an intern at One International, despite only having graduated high school. Featuring eclectic colleagues, office politics, and million-dollar international business deals, Misaeng captures the highs and lows of the inner workings of a white-collar corporation.
Where to watch it: Amazon Prime, Netflix, and Viki
13) Move To Heaven
There are bound to be challenges when working with new or differently-abled colleagues. But with it are a set of learnings: Patience and understanding.
Born with Asperger's, Geu-Ru and his estranged uncle are trauma cleaners, cleaning out the belongings of dead people and uncovering their life stories. While learning more about each other and their clients, this show will tug on some heartstrings no matter how stone-cold your heart is.
Where to watch it: Netflix
14) Parks and Rec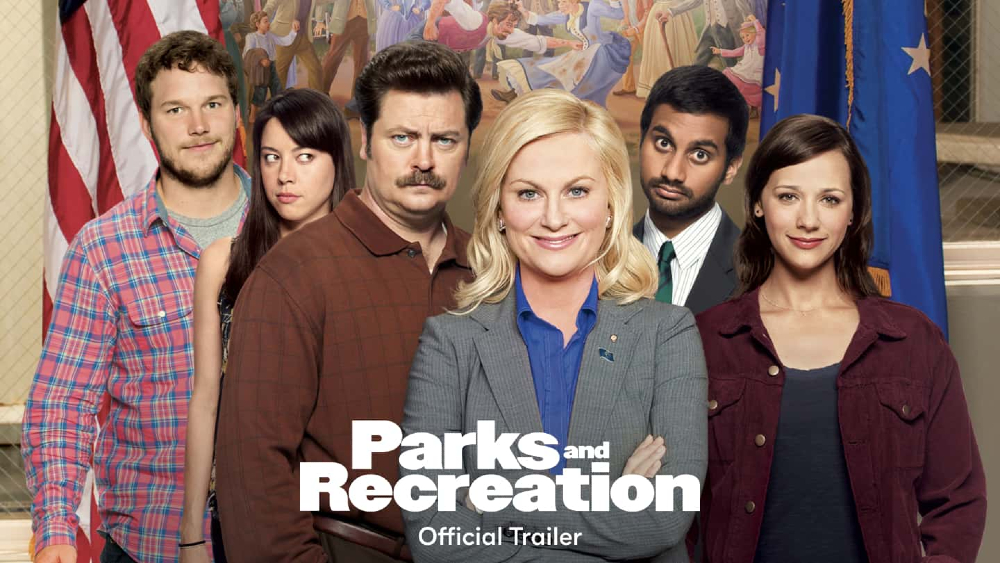 Comedy and satire find a home in Parks and Rec, where a town's public officials take up new projects to make their city better. With a diverse cast, excellent camerawork, and well-delivered punchlines, this award-winning series provides some humorous respite from the everyday stresses of work and life.
Where to watch it: Amazon Prime, Hulu, Now TV, and YouTube
15) Search: WWW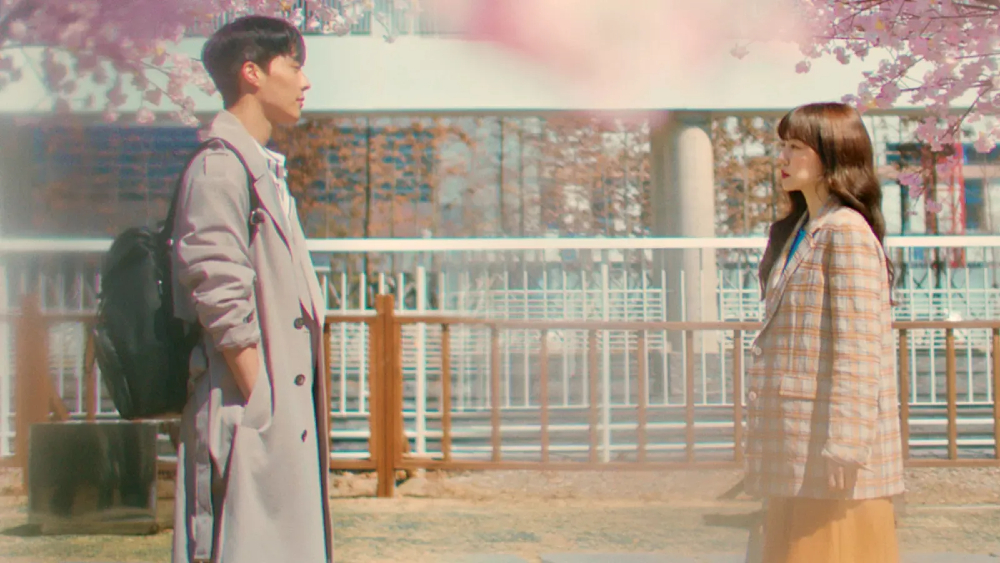 The theme song for this show should be Beyoncé's Run The World (Girls) because it's all about women in charge and leading the corporate world!
After being fired by Unicon, Ta-Mi joins rival company Barro and teams up with Cha-Hyeon to make Barro the new 'in' thing, surpassing Unicon. With women taking the reins in this Korean drama, it's a breath of fresh air that many K-drama fans will be invigorated by.
Where to watch it: Netflix, Viki, and Viu
16) Superstore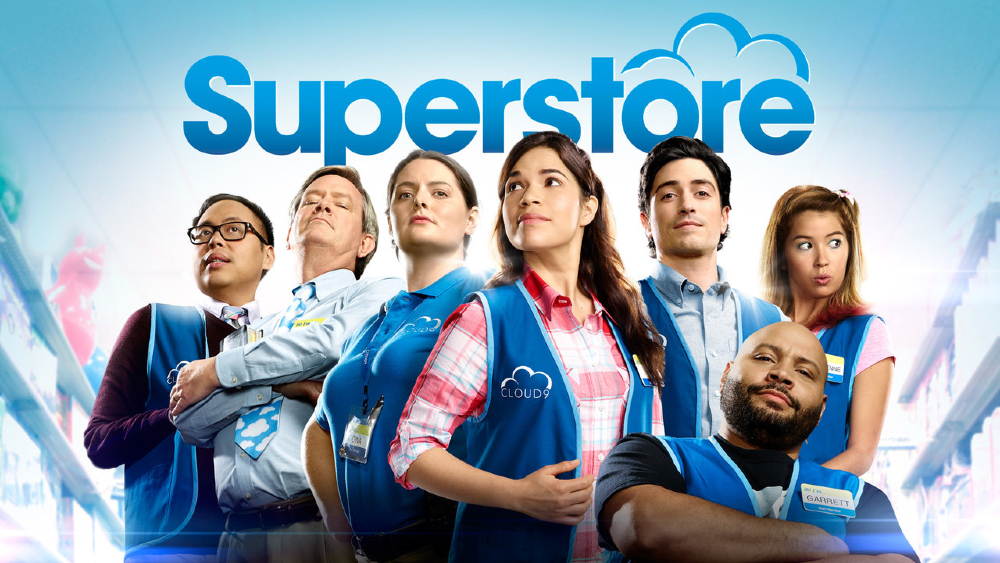 If there could be anything else super about Superstore, it would be the fact that it's super relatable for anyone who's ever worked in customer service or as floor staff. At the Cloud 9 chain store, employees make the best of their workday through teamwork, friendship, and plenty of hilarious moments together.
Where to watch it: Amazon Prime, Hulu, and NBC
17) The IT Crowd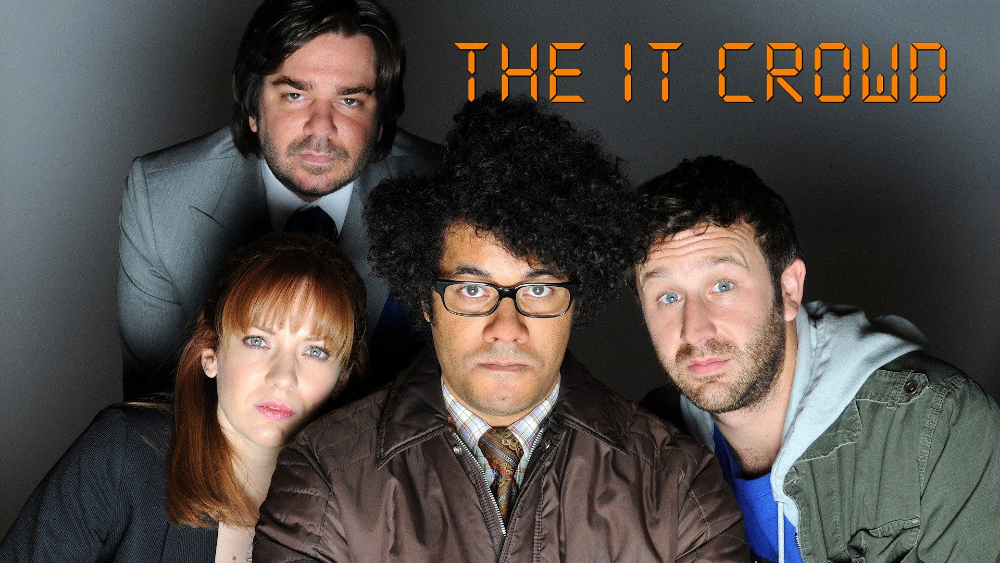 British humour may not be everyone's cup of tea, but it doesn't hurt to give The IT Crowd a try. In the basement office of Reynholm Industries, Moss, Roy, and Jen form the IT support team as they bumble through work, everyday tech problems, and their careers. Their personas cook up comedic drama anywhere they go, from friendships to work and romance.
Where to watch it: All 4, Amazon Prime, and Netflix
18) The Office (UK/US)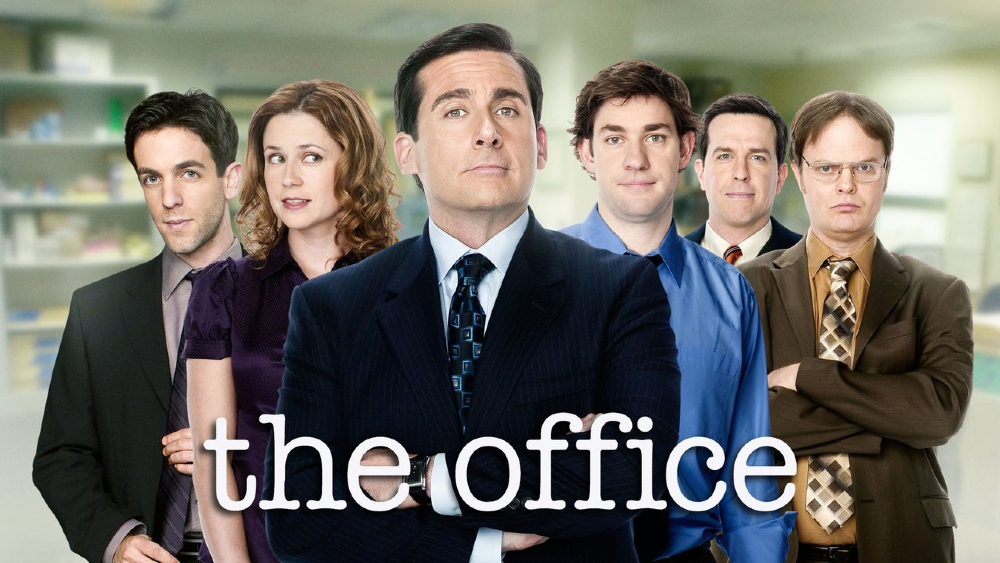 Ah, the good ol' argument of who does it better – the United States or the United Kingdom. We'll let you be the judge of that. The Office follows a similar format to that of Parks & Rec, with simple camerawork, comprehensive characters, and smart, humorous quips that will have you chuckling as you press play on each episode and the next.
Where to watch it: Amazon Prime, Hulu, and YouTube
19) Ugly Betty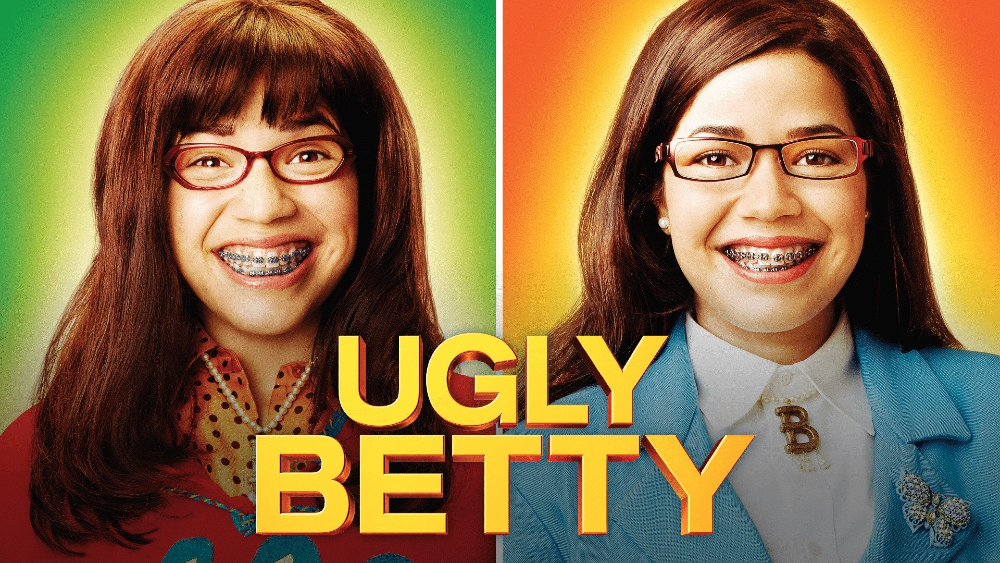 Hired as a personal assistant to editor-in-chief Daniel, Betty and Daniel face internal rivalry from creative director Wilhelmina and her team who are eager to replace them. Beyond the workplace, Ugly Betty dives into each character's struggles, showing the many hats a person can wear – employee, friend, lover, daughter, sister, and aunt.
Where to watch it: ABC, Amazon Prime, and Hulu
20) Every Other (Serious) TV Show About Emergency Services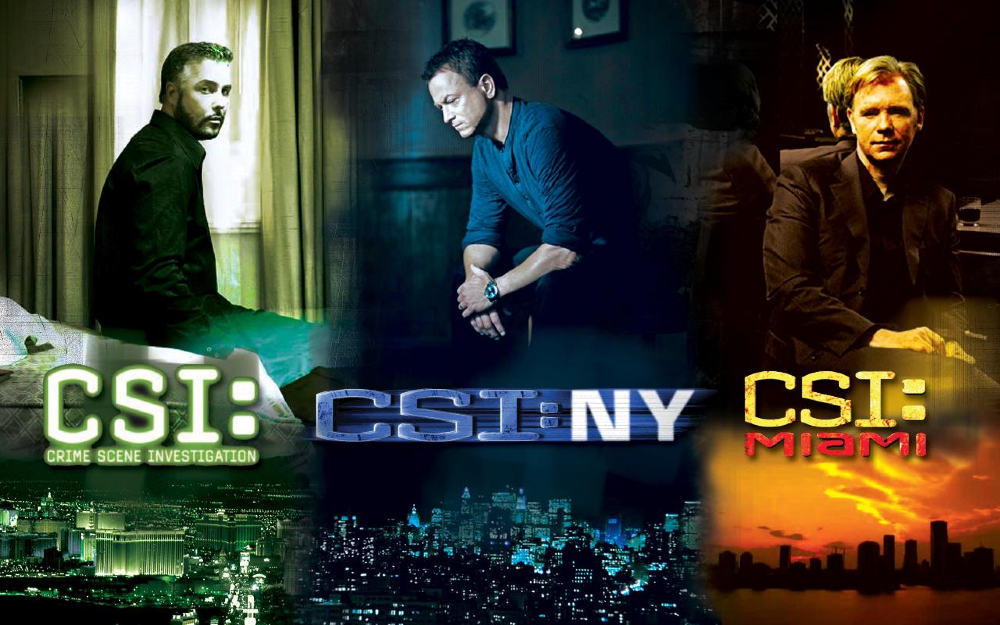 That includes the fire department, anything to do with law enforcement and criminal investigation, medical and healthcare workers, and even all the seasons and spin-offs of the classic TV shows – CSI: Crime Scene Investigation and Law & Order.
Here are some viewing recommendations:
| | | |
| --- | --- | --- |
| Fire & Rescue | Law Enforcement & Criminal Investigation | Medical & Healthcare |
| Chicago Fire, Rescue Me, Station 19, Trauma, 9-1-1 | Blue Bloods, Chicago P.D., Criminal Minds, Hawaii Five-0, Mindhunter, NCIS, Rookie Blue, The Alienist, The Rookie, The Shield | Grey's Anatomy, House, New Amsterdam, The Good Doctor, Private Practice, Royal Pains |
TV Shows To Show You A Good Time
Not everyone has the luxury to sit down and focus solely on their favourite show. In this case, multi-task with simple tasks that can be done leisurely. Let an episode play while you fold the clothes, have a meal, conquer the gym treadmill, or even while in the shower – just make sure you and your device are not in harm's way.
Besides being entertained, pop culture such as TV shows, movies, and music can make good conversational topics with your workmates. It allows teams an opportunity to bond, learn more about each other, and nobody has ever said no to TV or movie recommendations.
*Disclaimer #2: We highly encourage our readers to watch these shows on websites that do not breach any media copyrights or legalities.
---