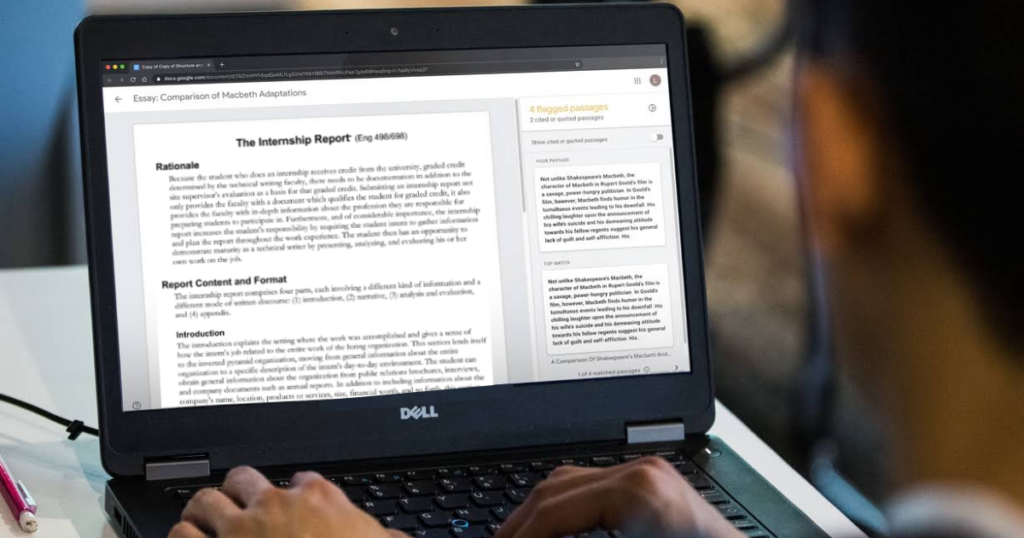 The concept of internships is to allow anyone who lacks the working experience to get hands-on knowledge in a particular field. Employers nowadays emphasise on hiring candidates that demonstrate a good work portfolio or resume, regardless of whether it's an internship, actual job experience, or even volunteer work.
An internship is considered an official programme provided by organisations or companies to provide real-life work experience, especially for students or fresh graduates. In exchange for being a worker for a specific time in a company, interns are promised to be taught skills that are essential to their career.
So, why is an internship so valuable? Simply put: You'll gain real-world exposure! In today's job market, your CGPA or examination grades just aren't good enough to land you a job. The real-life exposure will help you acquire the desired knowledge and skills to move forward in your career.
An internship also allows you to establish your professional network connections, as a vast connection even before you even graduate is a huge stepping stone. It enables you to have more job opportunities, and in case your contacts aren't able to provide you with a job, they can write you a good referral letter!
Having first-hand experience in your industry is important when it comes to landing your first job. However, that's only if your potential employer gave you a chance to talk about yourself in an interview. And to get that, you'll need a professionally written internship report.
What Is An Internship Report, And When Is It Needed?

Think of an internship report like your diary, except that it's professionally written. In this report, you're to summarise your working experience as an intern, and the skills you've acquired. It will have all the relevant details regarding how you apply those skills, what tasks you've completed, and the general responsibilities that you have in that company as its intern.
So, why exactly would the potential employer want your internship report? That's because having it will allow them to know if your experience is needed, or aligns with what they're looking for in a candidate.
And besides, having this can still be helpful for your own personal evaluation to improve yourself better! We've already listed down all the necessary steps and a template for you, keep reading to find out.
Here's A Step-By-Step Guide To Help You Through The Process
The key point of your internship report is to cover most of the details regarding your working experience. This, of course, includes the soft and hard skills you've developed along the way.
And although we've provided you with a general step-by-step format, do note that there might be different instructions on how you should write your report, depending on the preference of the company.
The general creation process of your internship report is as below:
1) Title page
The first impression is always important. We believe you've heard of this phrase more than once in your life. And you've guessed it! The function of the title page is to give a good first impression on whoever is reading your report and separate you from other candidates who might be submitting theirs at the same time. This is why it's crucial for you to include your name, which university you're from, the name of the company you're working or have worked with, as well as a brief introduction on who you are.
2) Table of contents
It'll also be helpful for the employers or hiring manager if you include a table of contents after the title page. Since you'll be having a lot of information written, having a handy list of all the headers and sub-headers in your report allows readers to navigate to the page they're most interested in reading.
3) Learning objectives
Every internship comes with learning objectives. You wouldn't be going for one, unless there's something you want to gain and acquire from that company. Hence, listing down the knowledge and skills will allow the employers/directors to know if you've accomplished your learning objectives upon finishing the internship.
4) Introduction
It'll be best if you include a relevant history regarding the company in your report. The information you write can include the date the company was founded, their purpose, vision, and mission statement, the industries they're in, the type of tasks, products, services they do, and any other relevant details. These will allow your readers to understand better the responsibilities and experience you've had while working there.
5) Position and job responsibilities
Before discussing what you've learned and the skills you've acquired, it's best if you guide your readers through the role and responsibilities you've had in that organisation. Understanding the overview of your internship makes it easier for them to have an idea of the challenges, tasks, and accomplishments that you've gotten in that internship.
6) Learnings, challenges, and skills

Consider this as the main body of your report. Anyone who comes across your internship report will be looking at what you've learned, the problems and challenges you've solved, as well as the skills you've acquired along the way. In this section, you need to be descriptive regarding the specific things you've done, and relate all these experiences to your educational background. Provide a detailed explanation of how these skills are cultivated, and how the theories you've learned from your studies have helped overcome the issues you've faced while working.
7) Conclude with your opinion
Last but not least, it's important to conclude your internship experience in a succinct manner. Try and keep your conclusion around 1-2 paragraphs to explain the essential skills and experience you've gained from a few of the major tasks you've completed. You should also include your opinion as well, such as what are the things you think you can do better, if there are any other ways to solve a particular problem, how you'd like to be more involved in a certain aspect of the business, etc.
Sample Internship Report Template
Title page
[Name]
[Class]
[Internship dates]
[Internship company]
Table of contents
Company information
Internship description
Overview of the internship experience
On-going consideration
Company information
[Company name] was founded in [year] with the vision to [details of the vision]. The company's mission is to [mission statement]. [Company name] plays an important role in the [name of the industry] industry. I chose to intern in this organisation because I want to contribute to their mission which is aligned and relevant to my career goals.
Internship description
My role at [Company name] was to [details of your job description]. I worked directly with the [department] and [other relevant departments (if any)] in ensuring [internship responsibilities].
Overview of internship experience
During my internship with [Company name], I was able to experience working first-hand with [the tasks you've completed], and through that, I'm able to develop my [skills you've acquired]. I found out that my [experiences] are useful in solving issues related to [problems you've solved]. Although I am considered to be less experienced with [the tasks/issues you've faced], I'm able to solve the problems with the help of my team by [describing how you apply the skills you've acquired].
Outgoing consideration
While I've gained many experiences and skills at the [Company name], I feel that I'm still lacking the confidence to solve [tasks you wished you were better at doing]. If I'm allowed more time to learn and participate at the [the aspects of the job you wanted to join], I would be able to polish my skills more in solving the [tasks/issues you've faced].
In conclusion, [details].
Work Towards Your Passion!
The best part of being young is that you're allowed to make mistakes and learn from them, and where's a better place to enable you to learn by experiencing the tasks first-hand, other than your internship? This is why it's essential for you to choose an internship that best suits your career goals!
Before we send you off to a lifetime of adventure ahead, here are a few tips for writing an effective internship report:
Number all your pages
Do not include copied content
Add citations to support your claims
Share what you've learned during your internship process
Describe the challenges you've faced and how you overcome them
Highlight your accomplishments
Make sure your writing, ideas, and concepts for your report are coherent
Your report should be between 9,000-12,000 words long

We wish you all the best in your future endeavours!
---