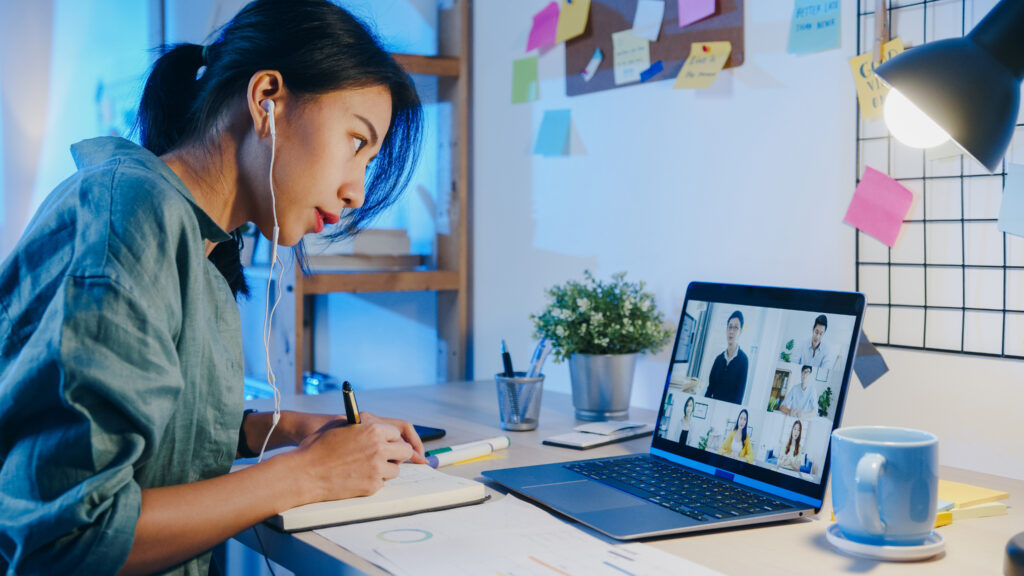 With online connectivity becoming more stable, smoother and efficient, long-distance communication is no longer an issue. This fact affects how businesses work nowadays; the old ways are slowly disappearing — the ship is sailing away, and the train is leaving the station. What sparked this change was the Covid-19 pandemic. When the pandemic swept across the world, businesses were forced to switch to and adopt hybrid work schedules to survive and continue operating during the pandemic. With that, employees' found hybrid work schedules are more liberating and offer flexibility since they are longer have to commute and rush for the rigid nine-to-six schedule, and just as efficient, if not more.
A Buffer report for this year's work-from-home survey found that 98% of employees preferred hybrid work schedules. This is because it allows them to rotate between working from home and working from an office. with 91% perceiving work from home as a positive experience. However, to create an efficient, productive and positive work-from-home experience, there are a few matters you have to observe and set up. To that end, we have prepared a hybrid workplace checklist.
Though employees are returning to the office in droves, hybrid work schedules remain the preferred mode and are becoming the norm for remote-capable roles due to the fact hybrid work schedules can meet both employers' and employees' needs if done right
Why Should You Adopt Hybrid Work Schedules?
Hybrid work schedules offer agile and flexible work schedules that allow employers and employees to have a work-life balance as well as increased productivity, engagement, burnout mitigation and satisfaction at the workplace.
In addition to that, hybrid work schedules are also excellent for businesses because they will help reduce office costs, promote diversity, attract new talent and reduce turnover rates.
Long-Term Vision for Hybrid Work Schedules
To ensure hybrid work schedules are executed effectively and their benefits are fully reaped, you will need to have a long-term vision for how to deliver productive, intelligent and agile workplace experiences beyond the office's walls.
When planning for hybrid work schedules, you should consider:
Developing new hybrid policies, strategies and employee support.
Translating managers, shareholders and employees' roles into the hybrid model
The best communication/collaboration strategies and tools for hybrid work environments.
Consider the long-term implications of hybrid work schedules will have on your company's culture, employees' well-being and technology.
Executing Hybrid Work Schedules
1) Addressing Employees' Concerns 
When transitioning to hybrid work schedules, one of the main considerations is your employees — especially if most of the employees in your company are made of the Boomer generation.
Baby boomers' reluctance probably stems from their preference to communicate face-to-face instead of online messaging or video calls. Hence the reason why they will need some reassurance and training on how to use collaboration tools before they can feel comfortable and confident working remotely.
To address such employees' concerns, when drafting the hybrid policies for your company, make sure to include a sentiment checklist to gauge and address their concerns. The sentiment checklist can include the following examples:
The hybrid work strategy, schedules, and proposed new hybrid
A company-wide survey to gather employee feedback on your new hybrid plans
In the feedback survey, you can include questions such as:
Are you interested in working in a hybrid work model?
How would you describe your ideal office environment?
Which activities do you think are more suitable for in-office work?
Which activities do you believe are better suited for remote work?
How frequently would you like to be present in the office?
Are there specific days that you think are more suitable for remote work or office work?
Is having a personal desk a necessity for you?
Would you prefer the concept of hot desking?
Should all meetings be conducted in person?
Do you think there is a need for agile working setups?
Are there any employee activities that you think the organization should support?
What is the importance of rewards and office perks in your opinion?
2) Choosing The Suitable Hybrid Work Schedule for Your Company
There are several different hybrid work schedules that companies may adopt and use, such as remote first, scheduled hybrid and synchronised hybrid. To determine which hybrid work schedule works best for your company:
Verify if your employees spend most of their working days in the office, at home or balanced.
Employees' work preferences from your sentiment survey feedback.
Remote First
Employees work in the office for a set number of days per week and work remotely for the rest of the week.
Scheduled Hybrid
A team of employees will have a reserved desk space in an office. However, employees of the said team still have the flexibility to move between working from home and working in the office. In addition to that, this mode of hybrid work schedules provides an option to set a fixed day to work from home and how many days they are expected to be in the office. For example, it can set that Friday as a work-from day for all employees.
Synchronised Hybrid
A synchronised hybrid work schedule is where every employee is expected to be in the office with a synchronised schedule. Leaders and managers can track the visibility by using tools such as Google Sheets as a scheduling tool. 
3) Hybrid Work Laws and Policies
Before implementing hybrid work schedules, you will need to figure out the hybrid laws and policies. This can be done by asking yourself the following questions:
Will you provide reimbursement/allowance/compensation for the necessary equipment for your employees, such as a laptop, headsets, internet, mobile phone, desk, chair, mouse, and keyboard?
Are the reimbursements tax-deductible, and is transportation covered for primary remote employees when they travel to the office?
Should your remote employees be provided with health insurance?
What types of insurance do you need to safeguard your business from potential liabilities?
Do you need to ensure work-from-home safety compliance?
Are there any overtime laws that your business should comply with?
Can your operations extend to global locations where your remote employees are based?
On top of that, you also need to think about hybrid policies that will accommodate the new hybrid work schedules plan, such as:
Which expenses are considered eligible for reimbursement, and which employees qualify for these payments?
Is there an employee code of conduct that applies to both remote and office-based work?
Are there any stipends being offered, and are they equally distributed among in-office and remote workers?
Could you provide guidelines and etiquette rules regarding desk sharing, particularly for systems like hot desking?
4) Communication Challenges That Might Arise
One of the most prevalent issues for companies that have adopted hybrid work schedules is communication challenges. As an employer, you will need to think of a tool and platform that every employee can access and easily use.
For example, when you moved both files and communication online, you can use tools such as Slack, Discord or Google Docs to facilitate smooth online communication among employees.
When there is a need for collaboration, practise hybrid meetings and make them a norm for your company — hybrid meetings can be conducted based on the number of employees involved in the collaboration. You can utilise collaboration tools such as Monday and Zoom to enable optimal collaboration. 
5) Choosing Hybrid Work Schedules Software
To create an efficient and productive hybrid work schedule, you will need to invest in software that is suitable to your company and employees' hybrid work schedules. For example, you may need hot desking software such as Yeastar to prevent overlapping hot desk booking and low remote employees visibility. Collaborative tools such as Monday will allow employees that are in the office and working remotely to collaborate on the same project in real-time. 
6) On-Site Space Management
The core idea of a hybrid workplace is that your employees only come into the office on certain days, while on other days they'll working from home. However, this can be an issue if your company doesn't have any space to accommodate the whole team. You can tackle this issue by grouping your employees by project, team or needs;
Team A will only come into the office on Monday and Tuesday.
Team B will only come into the office on Wednesday and Thursday.
By rotating the schedule, you will not only be able to provide a fair work schedule but also sufficient workspace when your employees need to collaborate on a project together in the office.
7) Managing Hybrid Work Schedule Rotations  
Since on-site space management is related to hybrid work schedule rotations, you can add a few more steps as a solution that will help both space management and schedule rotation issues.
Identify the number of employees that are required to be present in the office every day, such as the front desk employees.
Create a list of hybrid work schedules with merits and demerits and how they will impact both your employees and business.
8) Design Training and Development Plans for Hybrid Work Place Managers
The hybrid workplace and schedule without a doubt comes with its own set of new challenges that managers have to face. To ensure managers will able to tackle these new challenges effectively, employers will want to provide managers with training and development plans that will equip them with the required skills, such as to facilitate efficient collaboration, effective communication between in-office employees and remote employees, team building and performance management. 
Towards a Hybrid Future
Progressing forward toward a hybrid workplace is no easy task post-pandemic. However, by taking the necessary steps and considering the elements mentioned in this article, you as a manager or leader of a company can move the company's hybrid workplace towards the right direction.
Besides that, you also should start aligning the company's leadership with employees so that everyone can be on the same page regarding what to expect; due date, project time, and many more.
In addition to aligning understanding, it is also important to assess the current maturity level of your company and employees, which will help you to plot as you move forward with a hybrid workplace and invest in leadership to smoothen future journeys.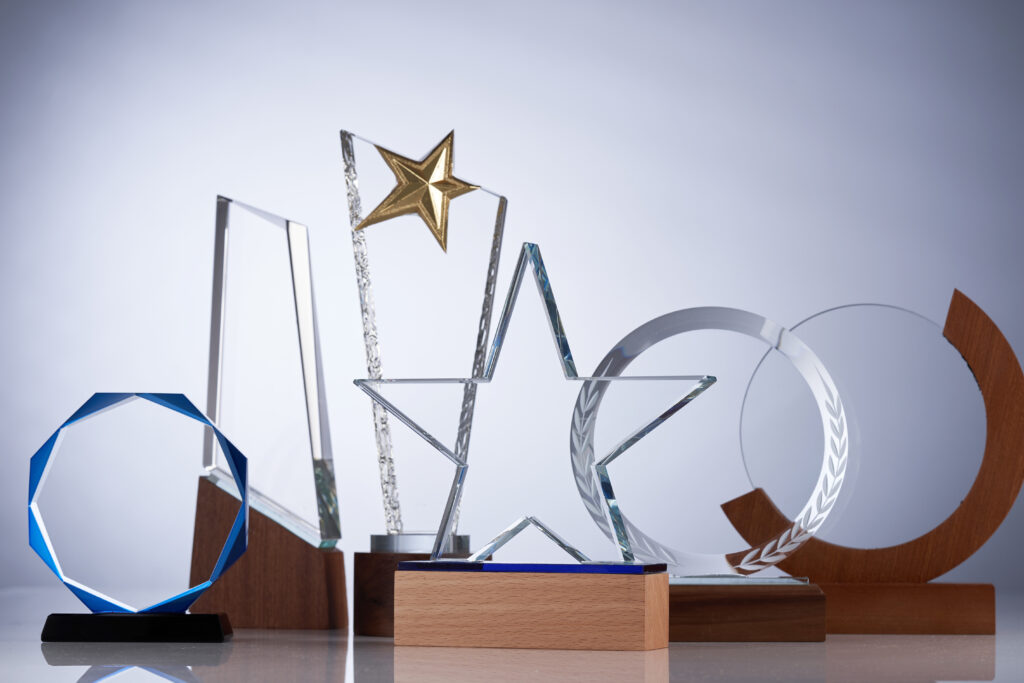 Productivity is essential for any business to succeed in today's fast-paced and competitive work environment, but it can be challenging to achieve high levels of productivity within the workforce. Rewards and recognition programs are a great way to build and maintain productivity while increasing employee engagement, job satisfaction, and creating a positive work culture. If you're looking for ways to motivate and inspire your employees and create a productive work environment, recognising and rewarding workers for their hard work is one of the most effective strategies for driving productivity. In this complete guide, we'll explore the importance of rewards and recognition, various types of rewards and recognition, how to implement them within the workplace, successful examples, and best practices to maximize their effectiveness.
Understand the Basics of Rewards & Recognition
In today's competitive work environment, it's essential to prioritize productivity for any business to thrive. However, achieving high levels of productivity within the workforce can be challenging. This is where rewards and recognition come into play. By acknowledging and celebrating the hard work and achievements of employees, employers can boost morale, increase motivation, and ultimately inspire employees to do their best work. Investing in rewards and recognition can lead to higher levels of employee engagement, retention, and overall success for the company.
Rewards are tangible or intangible items given to employees for achieving specific goals, while recognition is simply acknowledging an individual's hard work or exceptional contribution to the organisation. Both rewards and recognition have numerous benefits, including improved motivation, job satisfaction, and increased productivity. So, if you're looking for ways to motivate and inspire your employees and create a productive work environment, investing in rewards and recognition is a great place to start.
Uncover the Benefits of a Culture Built on Rewards & Recognition
Creating a culture that fosters employee engagement and satisfaction is crucial in today's fast-paced work environment. One effective way to achieve this is by implementing a rewards and recognition program. By acknowledging and celebrating employees' contributions and accomplishments, you can create a positive work atmosphere that inspires and motivates your team. Rewards and recognition not only boost morale but also drive employee retention, increase productivity, and strengthen overall performance, benefitting both employers and employees. Building a culture that values and acknowledges the efforts of team members is a win-win situation. With rewards and recognition, you can attract top talent and keep them happy and motivated in a workplace that promotes their value. 
Identify Different Types of Rewards & Recognition Programs
While the concept of building rewards & recognition programs may seem simple, the type of rewards and recognition offered can vary greatly from company to company. Let's take a closer look at the different types of rewards and recognition programs available and how they can benefit your organisation. From monetary incentives to professional development opportunities, there are a variety of ways to acknowledge and celebrate your team's hard work and achievements. So, let's dive in and explore the various options available to build a culture of appreciation and engagement in your workplace.

Monetary incentives are financial rewards given to employees for their work performance. These incentives include bonuses, raises, and commissions based on individual or team performance. They are generally seen as a short-term solution for motivating employees. However, when used in combination with other forms of recognition, they can be an effective tool for motivating employees.
Non-monetary rewards are rewards that are not financial in nature. These rewards can come in many different forms, such as extra vacation days, company swag, gift cards or certificates, or even special events such as company parties or outings. These rewards may seem small but can have a significant impact on employee motivation.
Public praise is a form of recognition that involves praising employees' work publicly in front of their peers either verbally or through awards ceremonies. This type of reward communicates to others that hard work is appreciated and encourages motivation across the entire team. By publicly recognising employees for their contributions, employers can not only motivate the employee being recognised but also inspire their peers to strive for excellence.
Lastly, professional development opportunities are becoming more common as a form of employee reward. This could include providing additional training opportunities to help employees learn new skills needed to advance their career paths within the organisation. Providing access to these activities shows that the company values their employees' growth and career aspirations. Employees who feel that their company is invested in their career development are more likely to feel engaged and motivated in their work. Additionally, providing opportunities for professional development can increase employee loyalty and retention rates.

Examples of Successful Rewards & Recognition Programs
Employee recognition is an essential aspect of fostering a positive and productive work environment, and many companies in the Asia-Pacific (APAC) region are leading the way in this regard. Here are some examples of APAC companies that have implemented innovative and effective rewards and recognition programs, and have reaped the benefits of a motivated and engaged workforce.

Maybank: Maybank, a leading financial institution in Malaysia, has been recognized as one of the top employers in Asia for its employee rewards and recognition program for its ongoing "FutureReady" digital upskilling programme, and the "GO Ahead" Employer Value Proposition (EVP) which encourages employees to break through barriers and strive for greater success.
Tata Consultancy Services (TCS): TCS, a leading IT services company in India, introduced the #TCSSuperstars programme to showcase the amazing talent that TCS are proud to employ. Superstars were sent custom boxes with personalised gifts and were also interviewed to tell their stories through written word and personal videos.
Singtel: Singtel, a telecommunications company in Singapore, has written a blog post about lessons SMEs can learn from becoming an employer of choice where it talks about salary is no longer everything but rather Incentive-based rewards, staff and partner discounts, and health and fitness programmes are all ways to boost a company's desirability.
Identify Opportunities to Reward and Celebrate Success
To identify when to reward employees, you should have a clear understanding of what success looks like for your team and what behaviours or achievements are most valued by your organisation. This can involve setting clear goals and performance metrics, as well as tracking progress toward those goals.
When you see employees going above and beyond their normal duties, achieving significant milestones, or consistently meeting or exceeding performance targets, these can be excellent opportunities to recognize and reward their efforts. It's important to make sure that rewards are timely and relevant, so that employees feel recognized and appreciated for their hard work and dedication.
You can also create a culture of recognition by encouraging managers and team members to regularly recognise each other's accomplishments and contributions. This can help to create a positive feedback loop that reinforces desired behaviours and motivates employees to continue performing at their best.
Explore Strategies to Encourage Employee Participation in Rewards & Recognition Programs
Rewards and recognition programs are only as effective as the participation and engagement of your employees. To inspire your team to get involved, it's important to get creative and find strategies that go beyond the standard rewards. Here are some strategies to encourage employee participation in rewards and recognition programs:
Make rewards and recognition a regular occurrence to create a culture of appreciation and motivate employees to strive for success.
Offer a variety of reward options, such as monetary incentives, non-monetary rewards, public praise, and professional development opportunities, to appeal to a diverse range of employee preferences.
Provide clear guidelines and criteria for how employees can earn rewards to ensure fairness and transparency in the process.
Encourage employee feedback and input on rewards and recognition programs to make sure they align with employee values and interests.
Celebrate successes as a team to promote collaboration and foster a sense of community within the workplace.
In conclusion, rewards and recognition programs are essential for building and maintaining productivity in the workplace. By acknowledging and celebrating employees' hard work and achievements, employers can boost morale, increase motivation, and ultimately inspire employees to do their best work. Rewards and recognition not only benefit the employees but also drive employee retention, increase productivity, and strengthen overall performance, benefiting the company as a whole. By implementing a culture of recognition, employers can create a positive work environment that inspires and motivates their team, attracting top talent and keeping them happy and motivated in a workplace that promotes their value. With the various types of rewards and recognition programs available, employers can tailor their approach to fit the unique needs and goals of their organisation, ultimately maximising their effectiveness.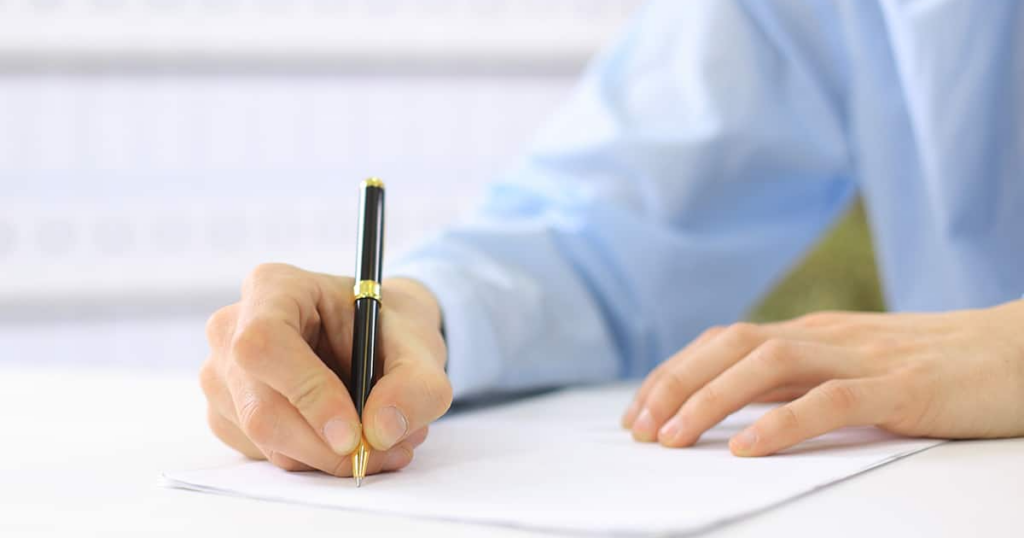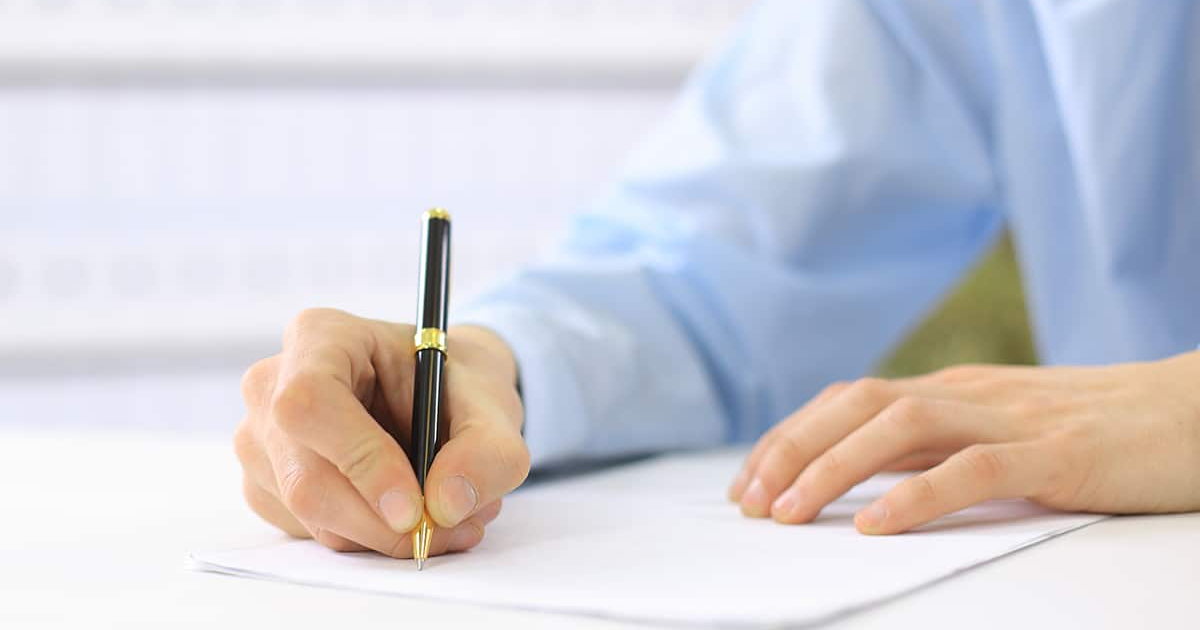 Some people collect Coca-Cola bottles. Some collect stamps. Some prefer to collect official company merchandise like lanyards, plushies, T-shirts, commemorative mugs, and anniversary jackets to celebrate a job well done year after year.
However, one thing you might've missed out on "collecting", is an employee verification letter!
The first few days of joining a new company is often a mix of exhilaration and stress. But once you've gotten used to your newfound pace and day-to-day tasks, it's time to seal the deal of employment in the form of a letter of proof of work.
What Is An Employment Verification Letter?
An employment verification letter is an official document issued by a company to an employee for the purpose of confirming their current employment.
Although this document can be issued once an employee begins their first day of work, it can also be issued only after they have passed their probationary period.
For employees, an employment verification letter comes in handy for background checks, financial aid applications, custody-related proceedings, and many more. This document primarily serves as a verification of their income and employment history.
How Do Employees Request For An Employment Verification Letter?
The best (and most formal) way employees can request a work offer letter is via email. While some companies may be more casual by using online messaging channels, an email represents professionalism and is a black-and-white proof of correspondence.
Here's an email template you can refer to in the future:
Subject Line: [Employee's name] Employment Verification Letter
Hi [HR personnel or employee's manager],
My name is [Employee's name], and I would like to request for an employee verification letter to confirm my current employment under [Company name]. The reason is because I [state the reason you need the letter for], and they have asked to verify my [details of employment].
Their address is:
[Bank/Embassy/Said company's mailing address]
Please let me know if there is any further information you need.
Thank you.
[Employee's name and contact information]
How Can Employers Prepare An Employment Verification Letter?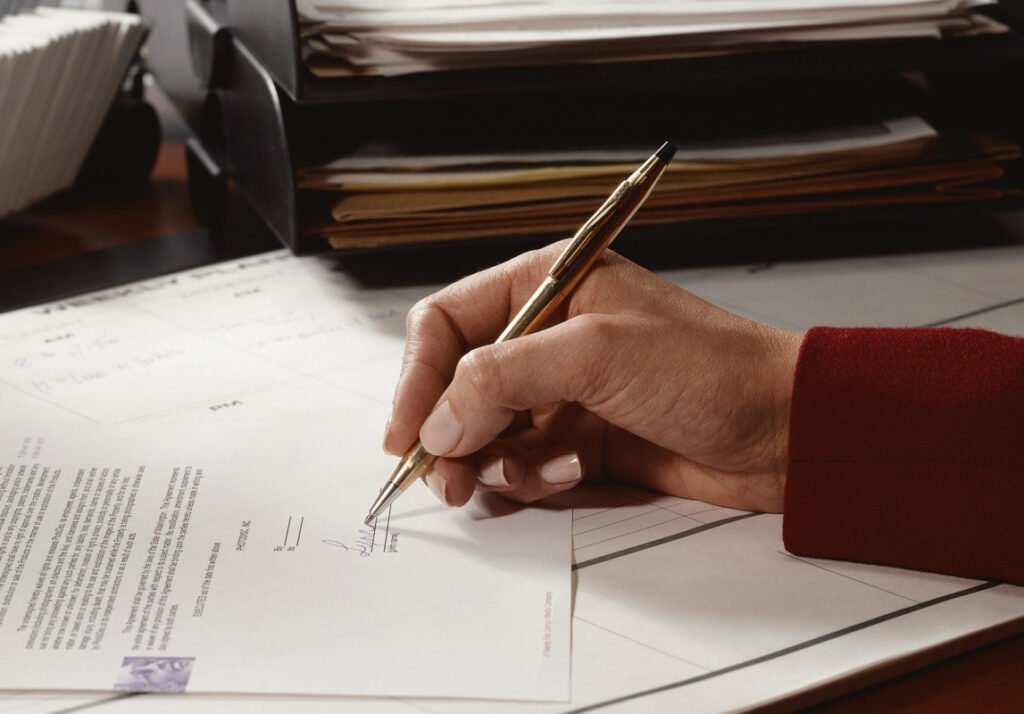 If such a letter does not yet exist within the company, HR may take some time to craft a suitable template for all future requests. Hence, depending on the circumstances, here are two plausible replies for employers!
Scenario 1 (Letter is not ready yet):
Hi [employee's name],
Thank you for your email and noted on the request. We will get back to you regarding your request in [x working days].
Best Regards,
[HR's name and contact information]
Scenario 2 (Letter is ready):
Hi [employee's name],
Thank you for your email. Please find the employment verification letter attached in this email with the details as requested.
Best Regards,
[HR's name and contact information]
Employment Verification Letter Sample Template
An employment verification letter should contain these main components:
1) Contact information of the employer
Company's official letterhead and logo on the front page and where needed.
Company's official mailing address, email address, and telephone number.
2) Information about the employee
Employee's full name, identification particulars, and the first date of employment.
Optional: Last date of employment if they have already left the company.
3) Employment details
The type of employment (full-time, part-time, freelance, consultant).
Designation at the time of employment (Associate, Senior Associate, Manager, etc.)
Department they were in, as well as their responsibilities.
Awards or achievements earned while employed.
Compensation details such as salary, bonuses, and allowances.
4) Official company stamp and personnel signature
Company's official stamp and HR/CEO's signature at the bottom of the last page to verify the letter as an official document.
Employment Verification Letter Template: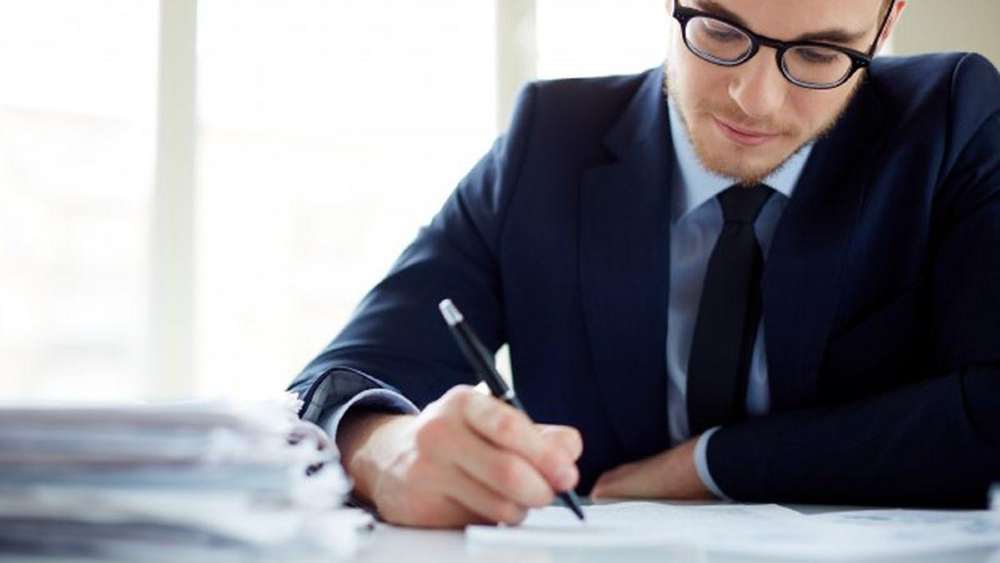 [Date letter is issued]
[Employee's name]
[Position]
[Company]
[Company's address]
Re: [Employee's name] Employment Verification
To whom it may concern,
This official letter is to confirm that [Employee's name] is employed at [Company] with the job title of [Position]. The employee was hired on [First date of employment] and currently earns [salary per month/annum].
For further questions, please contact our HR department at [phone number].
Sincerely,
[HR manager's name and signature]
[Company stamp]
When To Use Your Employment Verification Letter
A great job comes with great responsibility, like buying a home, getting your first ever credit card, or going on a holiday to far-off destinations!
Some of these common scenarios are where a work proof letter will come in handy:
1) Getting a mortgage
Because mortgage loans are hefty sums of money, banks and financial institutions need to ensure you're financially stable to meet the monthly mortgage repayments.
2) Applying for a credit card
Similar to mortgages, as credit card bills can rack up to thousands. Applicants need to show they have a stable source of income so they can repay their monthly bills.
3) Renting a home
Landlords will usually vet through prospective tenants' documents to ensure they are stable enough to fulfil their monthly rental. Plus, it helps landlords identify if their tenants are responsible enough!
4) Applying for a work or tourist visa
Depending on the country and its requirements, you may need to submit a letter verifying your employment. For tourists, it ensures they'll return home after their holidays instead of overstaying and becoming an illegal worker.
If you're making a wishlist to travel to the Schengen Area in Europe, an employee verification letter is a must-have document for your visa application.
5) Looking for a new job
Without proper background checks, any Tom, Dick, or Harry can claim to be who they are not. Resumes, CVs, referrals – even LinkedIn milestones can be forged! Hence, the need for an employment verification letter to authenticate that said person is a genuine employee.
While some may think nothing of it, a proof of employment letter is one of the most important official documents to confirm your job status. As many of us tie our identities to our work (introducing ourselves like "Hi, I'm Ashley from Company Y"), it's so our presence can be noticed and confirmed by our employers too.
As an employer, providing this work proof letter is a courtesy and shows that you're looking out for them – whether it's settling down in a new home or expanding their horizons to different countries. Even if your employees use it to look for a new job, it's always wiser to part on good terms than create new frenemies.
---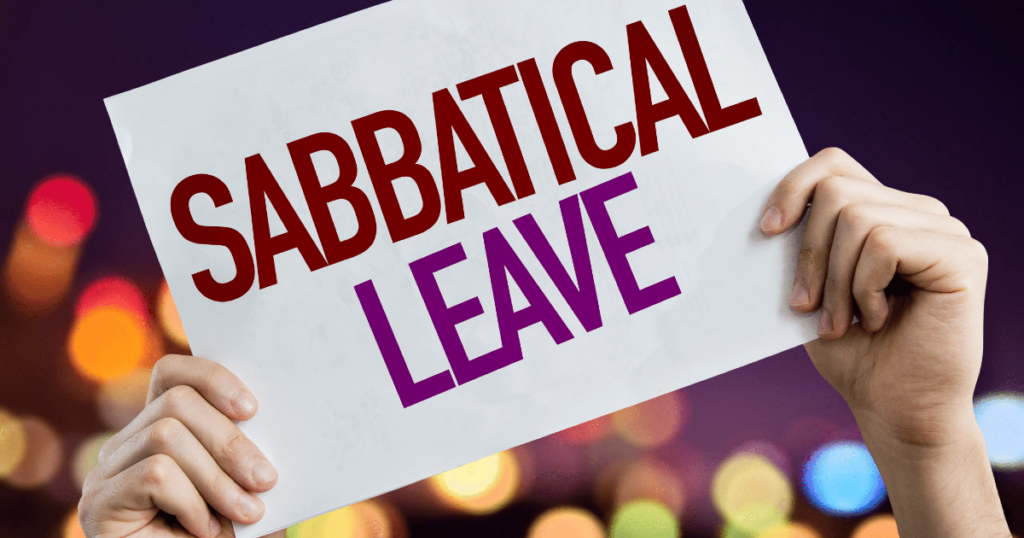 There's a quote by Warren Buffett that goes: "If you don't find a way to make money while you sleep, you'll work until you die." So, is money all that matters in life?
Some may argue yes, because it's better to cry in a Lamborghini than in a beat-up car; others beg to differ, because life is, quite simply put, limitless.
In the lightning-paced, high-stakes world where businesses place a high priority on 'achieving excellence at breakneck speed' or 'going where no one has gone before', the subsequent workloads for employees can be stressful, strenuous, and even pose health risks.
Instead of money and materialism, modern employees have shifted their priorities to one closer to home and heart: mental health.
According to the American Psychological Association 2022 Work and Well-being Survey, as many as 81% of workers agreed that the methods employers utilise to support mental health would be a strong consideration when looking for future work.
Some methods cited were flexible working hours, a workplace culture that respects time off, remote work opportunities, and a 4-day work week. Nonetheless, businesses can also show their support through sabbatical leaves that helps improve mental health and recharge and reset burned-out minds.
What Is Sabbatical Leave?
In simple terms, sabbatical leave means an extended period of time away from work. Although similar to Paid Time Off (PTO), the time span of a sabbatical can be up to six months long and is earned after continuous employment with the same company.
Historically, sabbaticals stem from academia, specifically in American colleges where it was used to attract faculty members. Educators could take a semester off (sabbatical) to teach elsewhere, further their studies, or work on existing projects. Over time, sabbaticals have become less restrictive and study-focused, allowing employees to focus on their well-being, explore different interests, and even travel. In a 2018 survey by the Society for Human Resource Management (SHRM), at least 15% of employers started offering sabbaticals as a workplace benefit.
How Does Sabbatical Leave Work?
A sabbatical is like a really long holiday. There are no work obligations, you remain employed, and you can do anything you want! Volunteer, travel the world, write a book, refine your existing skills, or sleep in every morning and spend time with loved ones every day.
As mentioned, employees earn a sabbatical after completing a certain amount of years of continuous tenure with a company. It depends on each company's policy and the eligibility terms, which state if the sabbatical will be fully-paid, partially paid, or unpaid.
What Is The Difference Between Paid Sabbatical vs. Unpaid Sabbatical?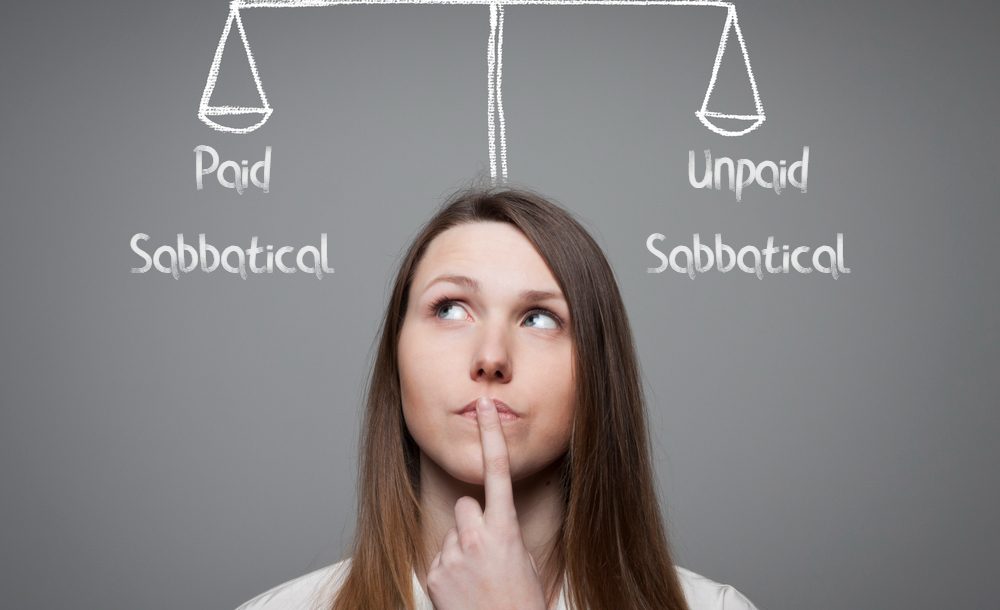 As found in the 2018 SHM survey, more companies are beginning to offer paid sabbaticals, rising from 3% in 2014 to 5% in 2018.
On a paid sabbatical, employees will receive their usual wages in full or a specific percentage. It is usually offered to long-term employees – in most cases, for business reasons like professional growth or to pursue industry-related knowledge and certification.
Employees on an unpaid sabbatical will not receive any pay and/or their usual benefits. Short-term employees who have completed a minimum period of time are entitled to it, but it can be restrictive as they may be forbidden to earn paid alternatives.
| | |
| --- | --- |
| Paid Sabbatical | Unpaid Sabbatical |
| Employees get paid their full salary or a percentage of their salary. | Employees will not receive pay and/or their usual benefits will be frozen. |
| Eligible for long-term employees. | Eligible for short-term employees who meet a minimum period of employment. |
| Typically for professional growth or industrial knowledge/skills that benefit the company. | Typically for recreational purposes that do not benefit the company. |
| - | Not allowed to pursue any other form of paid work. |
Alternatively, a company may propose an unpaid sabbatical instead for employees to take leave for recreational purposes.
5 Benefits Of Sabbatical Leave For Employees And Employers
While on sabbatical, employees get to take their mind off work and focus on other things, be it studies or a new adventure. The long duration gives plenty of time for that, supported by research that you need at least three days to remove yourself wholly from work to enjoy your holiday.
Here's how taking a sabbatical benefits employees and employers: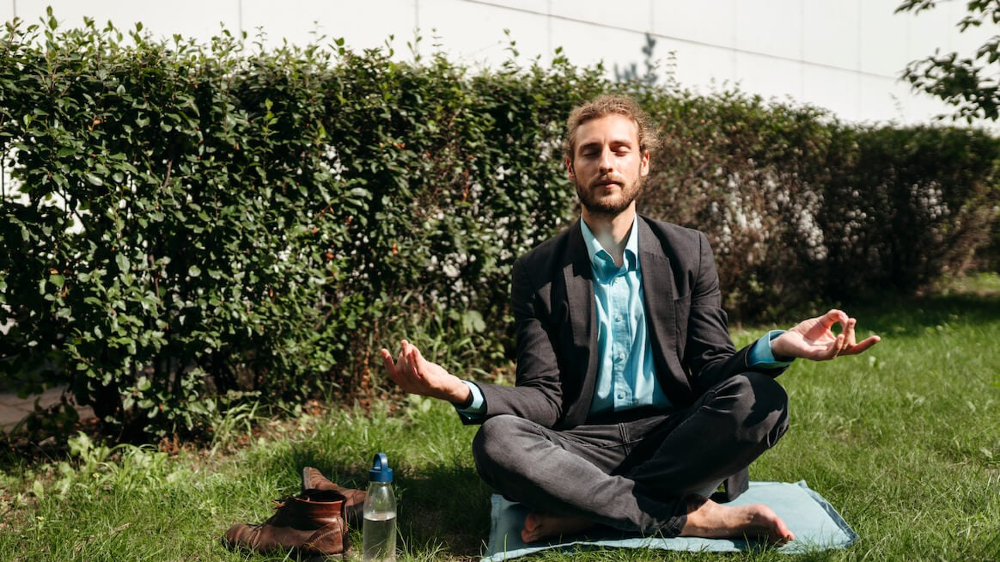 | | |
| --- | --- |
| Sabbatical Leave Benefits For Employees | Sabbatical Leave Benefits For Employers |
| Reduces burnout and the risk of overworking. | Positive employee branding. |
| Lower stress levels upon returning to work. | Improves employee well-being and organisational impact. |
| Better overall well-being and health. | Encourages leadership by empowering aspiring leaders to grow and demonstrate their abilities. |
| Has the ability to pursue other interests and develop new skills. | Better preparedness for unplanned absences. |
| Provides a space and time for reflection and working on oneself. | Greater employee retention and reduced turnover rates. |
What A Sabbatical Leave Policy Should Look Like
What should a company include in a Sabbatical Leave Policy? For transparency and better understanding between employers and employees, the eight most important things are:
Eligibility: Who is eligible for a sabbatical?
Duration: What is the minimum or maximum time of a sabbatical?
Remuneration: Will employees be fully paid or unpaid?
Company benefits: Do employees get to enjoy company benefits like health and insurance while on sabbatical?
Work access: Are employees expected to tend to less urgent work matters?
Application process: How do employees apply for a sabbatical, and what do they need to prepare for it?
Timeframe: How early should employees apply for a sabbatical?
Backfilling roles: What happens to the employee's job while they're away?
Besides these, a Sabbatical Leave Policy should also cover the finer details related to extended periods of leave, like what happens after employees return, whether there will be a change in their position, etc.
Simple Sabbatical Leave Policy Template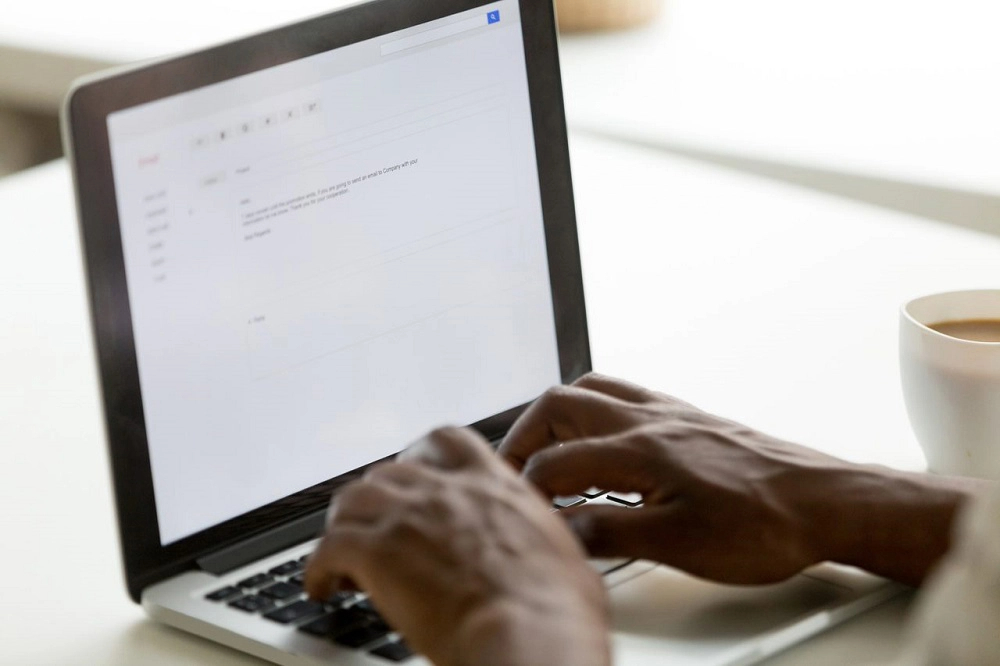 [Company Name] Sabbatical Program - Purpose
At [Company Name], we believe that employees are at the forefront of what we do, and we believe in investing in you. Taking time off work allows employees to widen their horizons, like volunteering for a charity, travelling, pursuing a degree, or just spending time with loved ones. By investing in our employees' interests and well-being, business operations can run smoothly while maintaining high energy levels. Our [Company Name] Sabbatical Program aims to accomplish just that.
Scope
The [Company Name] Sabbatical Program applies to [full-time/executive/all/other] employees who have served at least [x consecutive years] in the company. Employees in this category are allowed to take a sabbatical leave of [y weeks/months]. Any parental leaves, sick leaves, [other types of leaves if relevant] taken during this period will not affect the number of years you have worked for [Company Name].
Compensation & Benefits
While on sabbatical, you will receive [full/partial/no salary] for [y weeks/months]. Your employment status, benefits, and contract will [remain unchanged/be subject to changes upon return].
Sabbatical Application
To apply for sabbatical leave, please [fill in this application form/contact an HR representative]. Your application should be completed, sent, and approved at least [number of months] before the start of your sabbatical. For further questions, you may contact [HR representative's name and contact number].
Once you have submitted your application, you will hear within [number of weeks] if your application has been approved or rejected by your Reporting Manager and HR.
10 Big Companies That Offer Sabbatical Leave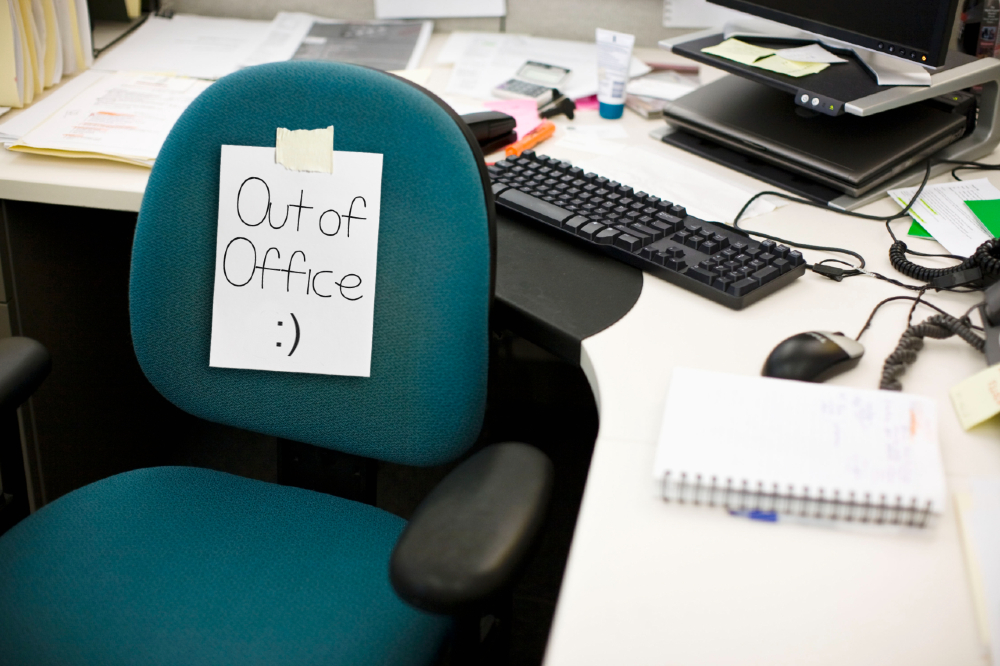 Regular U.S. employees of Adobe who serve five years of employment and above are entitled to sabbatical leaves that span 20-30 business days.
Four weeks (20 business days) after five years of employment.
Five weeks (25 business days) after ten years of employment.
Six weeks (30 business days) after fifteen years of employment.
Six weeks (30 business days) every five years after.
As long as you're a regular U.S. employee working a minimum of 30 hours per week at Autodesk, you'll be entitled to a fully-paid six-week sabbatical after completing four years of employment.
One of the most recently unveiled benefits at CitiGroup was its 'R3' Sabbatical Leave Program. Under this program, employees can take up to 12 consecutive weeks of leave with a portion of base pay and the same health and insurance benefits.
According to Course Hero's brief LinkedIn description, employee benefits include a month of paid sabbatical after five years.
By providing a four-week paid sabbatical after five years of employment (among other flexible benefits), employees get to grow, learn, and belong. It's so encouraging that there's an inhouse HubSpot article written about it.
The multinational technology company offers a few options for sabbatical leaves, depending on employee eligibility. In fact, this benefit garnered Intel a spot on Glassdoor's list of 25 Highest Rated Companies for Vacation & Paid Time Off.
Fully-paid eight-week sabbatical after seven years of employment.
Paid four-week sabbatical after four years of employment.
One of the reasons to be lovin' it as the fast food giant offers a paid eight-week sabbatical for every ten years of continuous, full-time service with the business. Fun fact: McDonald's might be the first company to offer corporate sabbaticals, with the program beginning in the 1960s!
Global team members enjoy a six-week sabbatical every four years, giving them an opportunity to refresh, recharge, and restart their mornings feeling like a star.
The world-renowned financial technology company allows a four-week sabbatical once employees complete five years of continuous service with them. The ultimate winning point? It applies to both full-time and part-time staff!
Coined Zillow R&R (Recharge & Reboot), this sabbatical program allows employees to take six weeks of leave (consecutively) after six years of continuous employment.
6 Frequently Asked Questions About Sabbatical Leave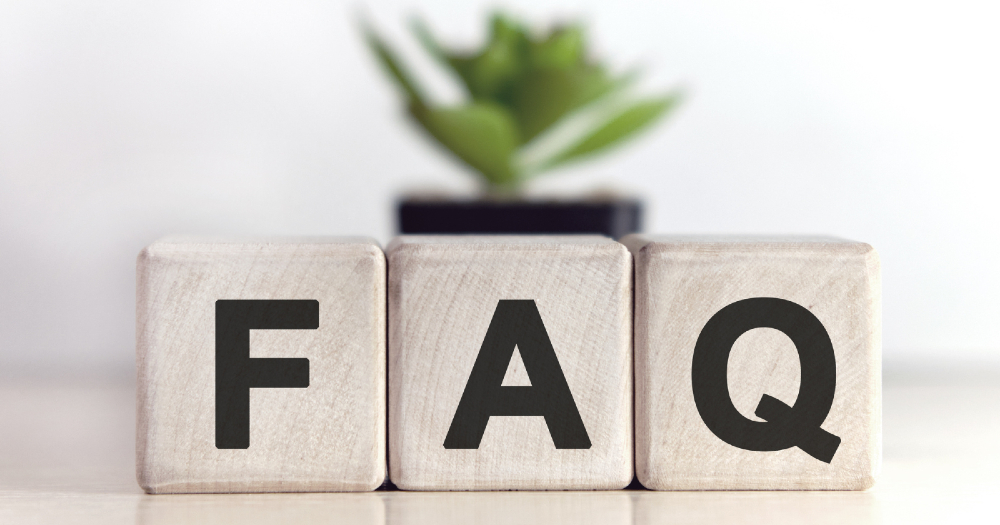 1) How do you apply for sabbatical leave?
The process of applying for a sabbatical might differ by company, but it usually includes a formal application to your employer. Before you submit your application, make sure you're aware of the full terms of it to avoid any conflict or misunderstandings.
Step 1: Identify who to address your application to.
Step 2: Indicate the duration of your sabbatical and intent.
Step 3: Attach relevant supporting documents (if applicable).
Step 4: Highlight your achievements and create a detailed workflow plan in your absence, including who you will hand over things to while you're away.
Step 5: End your application with an approval request, and show appreciation and gratitude.
2) Can my employer reject my sabbatical?
Yes, employers can refuse sabbatical requests. As sabbaticals are non-mandated unlike PTO and annual leaves, they can be rejected as the company may not be able to afford them, or there's no one to fill in for you while you're away.
3) Am I allowed to use my sabbatical later on?
Delaying your sabbatical depends on your company's policies. Some explicitly state that unused sabbatical leave will be cancelled or restarted from scratch, while some allow a certain degree of delay with reasonable explanation and documentation.
4) Can I resign during/after a sabbatical?
Unless there's a stipulation in your contract about remaining in the company, you can resign while on sabbatical. However, submitting your resignation after your return is another question, as companies may bind you to stay with them for a period of time after your sabbatical. When in doubt, check with your HR representative and look it over with a fine comb!
5) Will I still have a job after I return from my sabbatical?
Yes, you will still remain employed after your sabbatical. Think of it as a career break to recharge your interests and discover new things to reignite the fire in you. In fact, specific companies encourage sabbaticals as it provides better employee retention and lower turnovers. However…
6) Can my employer fire me during a sabbatical?
According to The Chartered Institute of Personnel and Development, employees who are still employed while on sabbatical can be included in selections for redundancy. As you are still legally employed, you will be subject to the same obligations and risks as the rest of the workforce.
Why More Companies Should Say Yes To Sabbaticals
The term 'sabbatical leave' might be uncommon in employment contracts and company benefits, but it's a major draw for prospective talents and so businesses can retain existing employees for longer.
Employers often ask, "What do employees want?!" It's simple: a career that allows them to enjoy both work and play. A sabbatical can do just that, as a reward for long-term employees while supporting their overall development, career goals, and personal growth, or just rewarding them for being a star.
Not only do employees return from a sabbatical feeling refreshed and with new experiences, but other employees benefit by taking on new roles and responsibilities in a colleague's absence. A company would not be anywhere without its people, so why shortchange the best asset you have?
---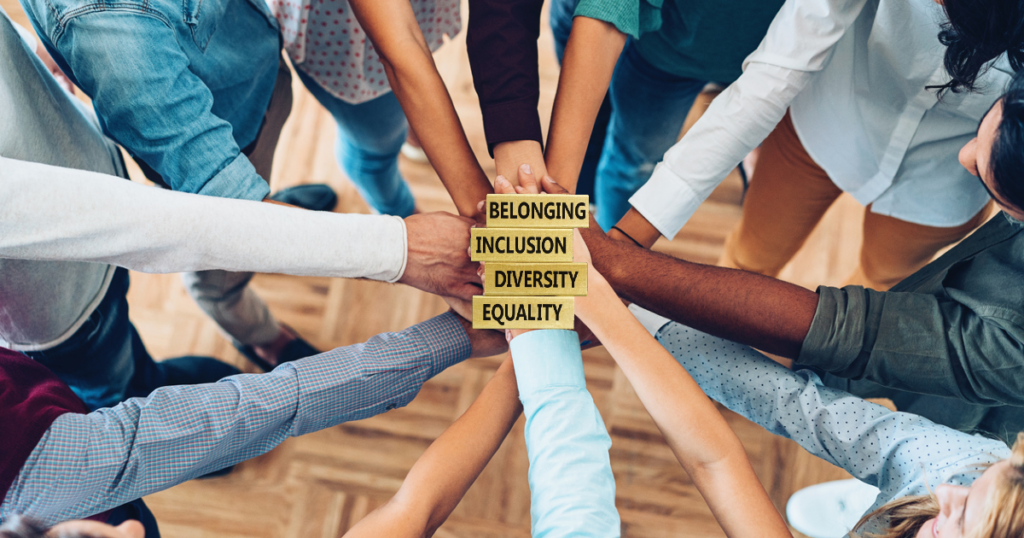 'We're all in this together
And it shows
When we stand
Hand in hand'
– High School Musical
You've probably heard or sang that song, and yet when it comes to our work, it doesn't seem the same way like in work-related movies. Search the phrase 'office discrimination' on Twitter and there would be an abundance of Twitter users sharing their horrid experiences of persecution based on gender, race, and/or religion. 
It was once thought that these discriminatory practices were well past its heyday, but these things can and do still exist subtly in office premises all over the globe.
It may be in the form of an unwelcomed joke about one's race, or an uninvited compliment to a woman which may just be bordering on an incident of sexual harassment.
The thing is, while companies chase their employees for things like hard work and even more time, incidents such as the above aren't only offensive, but can affect their motivation. It's not all bad news though, especially given that companies can take steps to ensure their workplace(s) is a safe space for people from all walks of life.
Diversity And Inclusion: Know The Difference
With the rise of social media, discourse over topics like ethnicity and gender issues have taken centre stage, with buzz words such as 'inclusivity and diversity' used interchangeably. But if you're in human resources looking to rid your office of discrimination and prejudice, it's best to know the difference between these two terms.
Starting with diversity, in the context of the office, this would mean creating a space featuring employees with various backgrounds that could include race/ethnicity and gender/sexual minorities, and even those who may be physically or mentally challenged.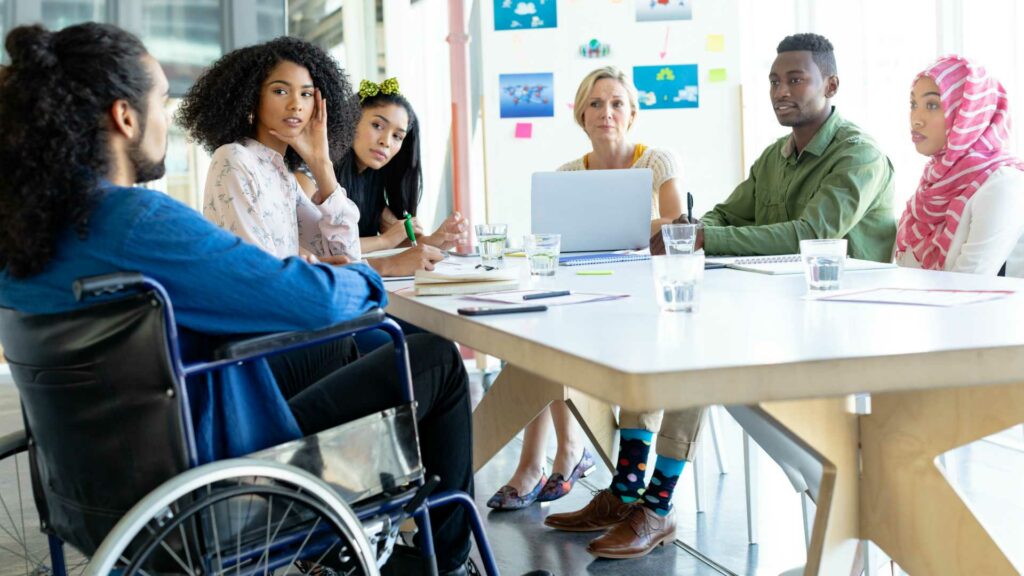 But accepting talent from all walks of life is only the first step. You wouldn't want a diverse office where those from minority groups don't feel safe. This is where inclusion comes in. Basically, these would be instances where minorities feel included in the office. Inclusivity allows for everyone to be involved, to voice their opinion, and to be heard. That counts now, more than ever.
 Dr. Robert Sellers, chief diversity officer at the University of Michigan, explains it succinctly: "Diversity is where everyone is invited to the party; equity means that everyone gets to contribute to the playlist; and inclusion means that everyone has the opportunity to dance."
In essence, if you don't include people, even diverse groups, that just results in a toxic work environment. Groups of the same race, class, or minority will usually stick together, so any move for creativity, innovation, or even progress would be hampered.
Read more: High Employee Turnover: 10 Toxic Workplace Issues That Cause It, And How To Manage Them
Companies tend to assume that if the diversity problem is solved, that's done and dusted. However, that's only one half of the whole; inclusion is the key piece that makes diversity stand out.
Why Have Both, Diversity And Inclusion?
Diversity and inclusion are one of the most important aspects to keep and maintain a healthy workplace.
A study done by Cloverpop has found that a direct link exists between inclusivity and business performance. Researchers noticed that when diverse groups make or execute a business decision, the end result was much better compared to individual decisions.
Geographically diverse teams of different genders, and age differences of at least 20 years and older, had an 87% chance of making better business decisions than mere individuals.
A Deloitte study in Australia found that employees across the organisation are more likely to demonstrate a higher level of involvement, attendance, and achievement if presented with an equal focus on diversity and inclusion. Employees who feel comfortable, valued, and respected in the workplace are motivated to continue contributing to the company's continued success. 
A diverse and integrated team benefits customers, not just internally. The employees have the same background as the target audience, so they can effectively promote the company too.
Simply put, diversity and inclusiveness are good for both the global economy and business.
Challenges In Pushing For Diversity And Inclusivity
"Let's get together and feel alright."
– Bob Marley
It's not easy trying to make everyone feel like they're part of the group, or to get everyone on the same page when it comes to inclusivity.
Communication barriers are one of the biggest obstacles faced by all companies. Even if people use the same language, such as English, different slangs and accents from different countries can be misleading. Working in a very diverse organisation would thus require strong interpersonal skills and cultural sensitivity.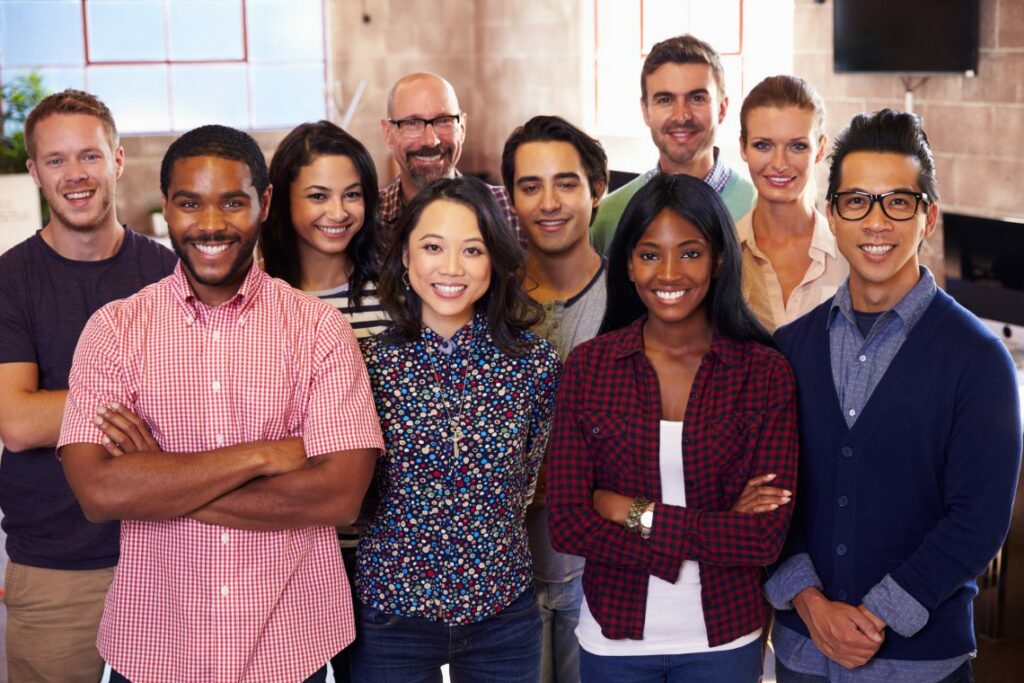 Another issue that can arise while trying to include all your co-workers is race-based mistrust. If a manager makes it clear from his words and conduct that race-based favouritism is shown, people from minority groups could feel like they're treated unfairly compared to the majority.
Consequently, these groups would barely raise their voices when encountering problems. For instance, employees from some Asian countries may shy away from voicing out their opinions, particularly the new hires, probationary staff, and those in junior roles. This is where the manager must shine by going the extra mile to prompt, encourage, listen, and act on these employees' dissatisfaction.
Misunderstandings can also occur when connecting people from different cultures. For example, in some cultures, it's considered inappropriate to raise your thumb, signal "OK", or give an outward-facing V sign.
How Can You Implement Inclusivity And Diversity In The Workplace?
Although many organisations have increased their focus on diversity, equity, and inclusion in recent years, there's still much opportunity for improvement. Hiring people from different backgrounds and encouraging supportive initiatives are just the beginning. Diversity, equity, and inclusion go hand-in-hand, and companies must create a truly comprehensive work culture to see any substantial change.
Here are some tips and effective actions to help managers and HR leaders build and improve on their existing inclusivity and diversity efforts, or develop new ones for the first time:
1) Promote equal pay
Managers must level the playing field, and provide each employee with an equal chance. Certain types of analytics can be used to determine which employees are undercompensated/overcompensated for identical tasks or duties. People analytics, for example, can assist managers in identifying any wage disparities within their teams, and leaders can examine patterns across departments to get to the bottom of underlying issues. With equality being the focus of today's society, you want to make sure ALL your staff are paid equally and sufficiently.
2) Develop an effective training module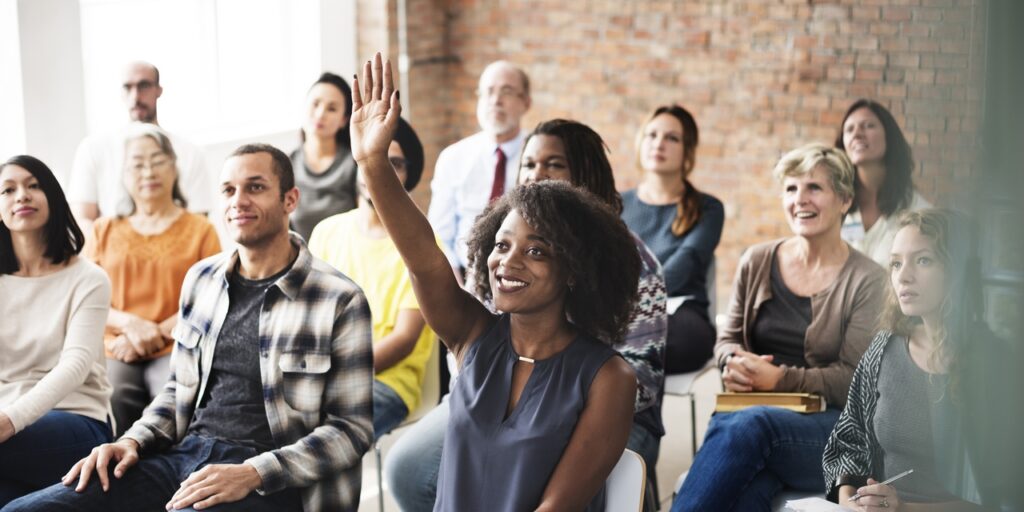 Employees that receive diversity training would learn how cultural variations can affect how people operate and interact at work. It might range from communication techniques, to self-identity and conflict resolution. Do note that diversity training that's made optional is more successful than training that's made necessary.
Companies should also focus on courses that are relevant to their organisation and employees, as well as training that connects with their wider diversity, equity, and inclusion efforts and issues. In addition to utilising internal resources, engaging with a consultant can assist leaders in developing tailored training programmes for the entire organisation, as well as for specialised functions.
Leaders must clearly communicate why training is taking place, the problems they're trying to solve, and the next steps forward. This will help workers stay engaged, and understand how the lessons relate to the company's overall goals.
3) Recognise holidays of all cultures
Being aware of, and acknowledging, a range of upcoming religious and cultural holidays is one method to increase diversity awareness and encourage greater tolerance. If the audience isn't too huge, ask how people plan to celebrate their respective holidays at the end of a team call or meeting. Use your company's online platform to educate staff about multicultural religious and holiday festivities, and to keep track of them.
When scheduling meetings, it's important to remember that individual employees have different demands that may necessitate flexibility. With that being said, time-off should be afforded to employees who wish to celebrate their cultural holiday.
4) Revaluate company policies
Employers must also evaluate areas of the business where discrimination may exist. The way an internal issue is handled, for example, has a crucial influence in perpetuating existing difficulties. Poor interpersonal interactions are a major reason why employees leave a business.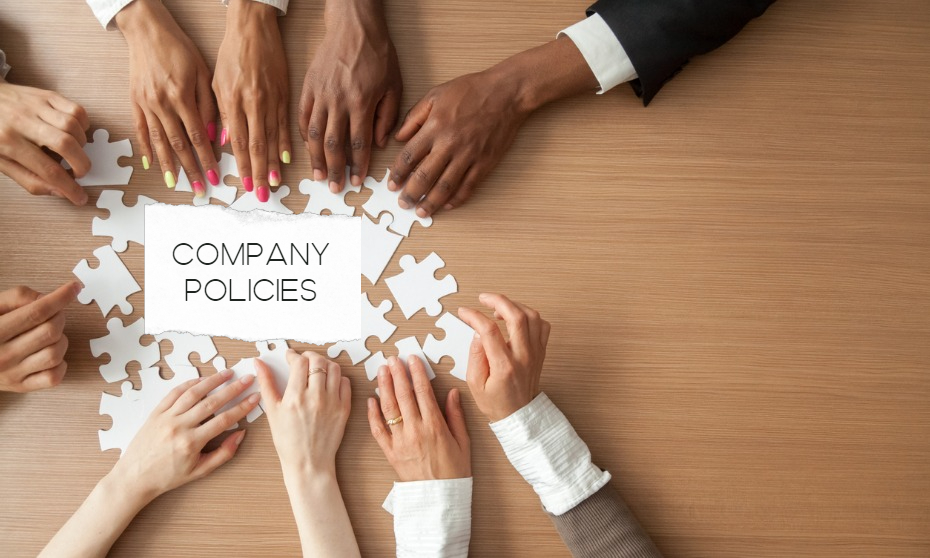 Employers can address and replace unfavourable processes or interactions with more positive ones if they begin to rethink their rules. Leaders must first identify whether existing rules permit or sustain workplace discrimination such as racism or sexism, and then change them to create a fairer environment. Remember: Policies live beyond people!
Working from home (WFH) and Covid-19 are recent examples. WFH has long been regarded as a benefit associated with flexibility. However, after many months of remote working in crisis mode and rapidly changing conditions, the current definition of workplace flexibility, as well as the policies that enable it, are in need of revision.
Whether on-site, in the office, or working from home, true workplace flexibility should give every employee the opportunity to work fairly and equitably. Providing flexibility for all employees contributes to a more equal and inclusive culture throughout the company.
5) Facilitate ongoing feedback
Diversity and inclusion initiatives don't happen immediately. Making structural changes to workforce strategies and procedures can take months, especially as companies face new obstacles in hiring and managing their employees. Because a cultural shift takes time, businesses must set goals and measure their progress to see how well their efforts are working. This will not only show leaders which methods are working and which aren't, but it will also hold them accountable for achieving their long-term objectives.
Organisations should encourage employees to provide feedback in order to gain a better picture of what's going on behind the scenes. Pulse surveys distributed throughout the workforce will provide leaders with the data they need to make better decisions, and minimise or eliminate discrimination and biases within a specific branch or section of the organisation, for example.
Employee pulse surveys can assist in developing a case for taking immediate action on smaller, more pressing concerns, while also informing long-term objectives. Employees can use engagement and check-in tools to foster conversations and transparently share how they're feeling, which HR leaders and managers should support.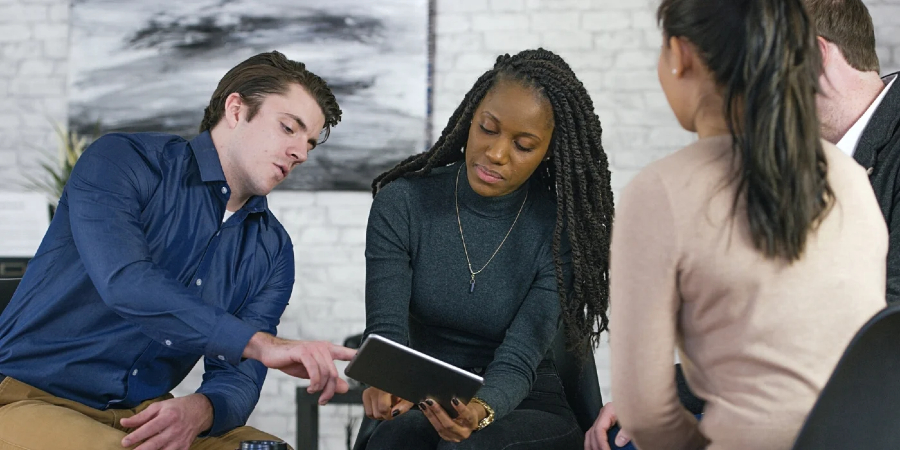 Enhance The Value Of Diversity By Increasing Inclusion In The Workplace
Effective inclusion and diversity plans will help businesses better support employees, build a fantastic culture, and grow together as a company. Staff will be more engaged as they arrive at work every day (whether in person or virtually) feeling safe, connected, and acknowledged.
Most significantly, businesses must understand that diversity, equity, and inclusion are not optional or "nice-to-haves'' – they're a necessity!
"Diversity and inclusion, which are the real grounds for creativity, must remain at the centre of what we do." - Marco Bizzarri
---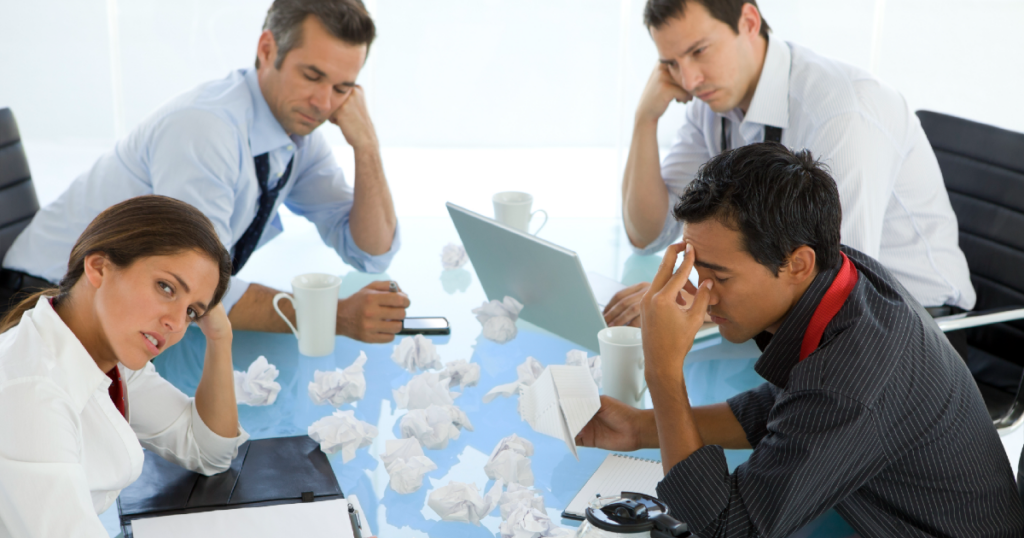 Who wouldn't like a workplace as fun as 'The Office' (that very famous sitcom)? But workplaces are hardly as quirky and entertaining as that! If it was, no one would ever have Monday blues again.
Usually, when you hear the term 'workplace', a professional setting comes to mind immediately, where you're expected to perform different tasks to achieve your job requirements. While the setting used to be restricted to an office or outdoor site, the advent of technology has widened the possibilities for the location of a workplace, as well as your perspective towards your work. Work-life balance and health are prioritised over everything nowadays.
Some modern companies show that a workplace can be a great place too, and they don't necessarily have to be mutually exclusive. They CAN co-exist! In fact, as an employer, uplifting the morale of the workers is necessary. If not, you'll be left with low quality work and incomplete tasks.
Moreover, the reputation of the company will also be at stake, because employees dissatisfied with their workplace rarely go about singing praises about their jobs!
Thus, in order to maintain a healthy work environment and make sure everyone's purpose is served, it's important to reserve some of your attention toward the well-being of your employees. This can be achieved if you lend an ear to their woes and make certain changes that can address their issues.
8 Signs Of Workforce Productivity Issues
So, how do you know if your employees are happy with their workplace? It's not all that difficult if you just listen to what they have to say.
If you're running a company, then you must pay attention to issues as soon as they crop up, because they can hinder workplace productivity. By encouraging your employees to come forward with the issues they're facing, you can ensure you resolve them soon.
But that's what every employer should be doing as a continuous process. Now, if you're starting out, read on to find out what you can be looking out for to understand if your workplace already has some ongoing issues.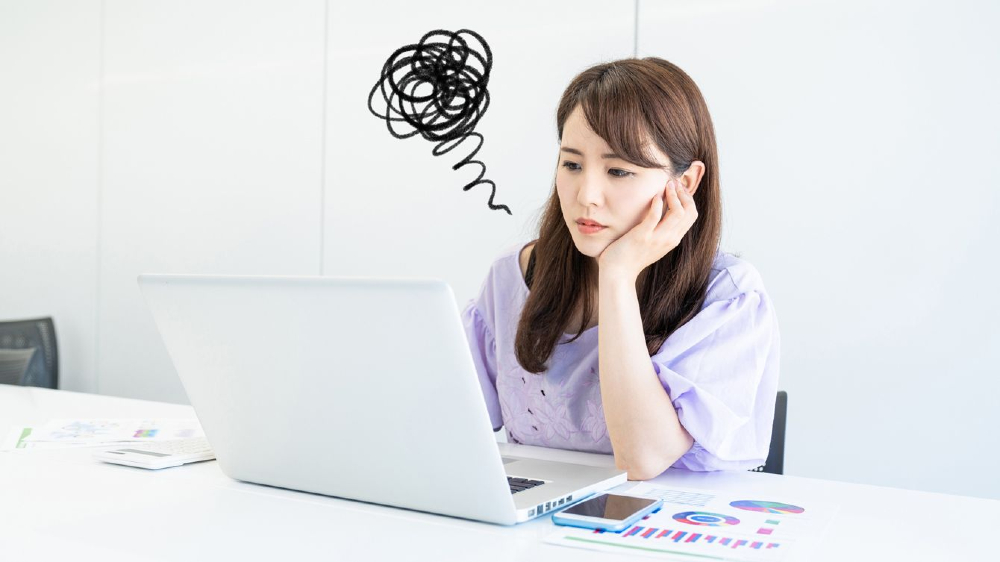 1) Working without a purpose
Making employees responsible for the tasks they're expected to carry out is recommended. This gives them a feeling of control over the kind of output they're expected to present. But a manager must provide them with ample guidance and relevant information so that they have a purpose to achieve. Without it, it'll be impossible to cater to a drive that will motivate the workers to complete their tasks. This will lead to poor quality of work, showing signs of productivity issues.
2) Insufficient training period
Every job role has criteria for a specific set of skills that are necessary to fulfil the responsibilities of the position. Hiring an individual with insufficient skills and expecting them to immediately cope with the requirements of the job is uncalled for. Not only will this affect the mental health of the employee, sometimes to extreme levels, but it also affects the quality of the work that they manage to turn in.
3) Difficulty in maintaining work-life balance
If the workplace is brimming with toxicity, it's difficult to maintain a social circle, or even have enough time for family. Employees who are expected to put in extra work hours once in a while, and rightly rewarded for doing so, not only thrive but help their companies grow too. But catering to such a demand every weekend or public holiday would adversely impact the mental health of employees, adding to their dissatisfaction. If employees end up staying at work beyond the designated hours, the stress is bound to get to them soon enough and affect their relationships, resulting in reduced productivity at work.
4) Distractions at work
A workplace is a professional space where individuals are expected to work in peace and fulfil their goals. If the place is near a source of noise, it'll be impossible to concentrate on the work at hand. Moreover, the working space should be free from all kinds of distractions so that nothing can come in the way of employee productivity. That doesn't mean that workplaces shouldn't have a break room where employees can hang out! It just means that workplaces and break rooms should be separate places to keep distracting noise at a minimum.
5) Scheduling extremely strict deadlines
An employee cannot be expected to meet every single deadline set. Moreover, if each of them is extremely tight, it'll be humanly impossible to tolerate the stress of finishing the task on time. Employees will only suffer the anxiety of the repercussions that follow a missing deadline which will, in turn, affect the work they do.
6) Barring improvement by providing no feedback
Any individual thrives on constructive criticism, and such feedbacks are almost always welcome in workspaces. You can boost an employee's confidence by assisting in rectifying something, or by providing them with proper instructions on how to do the task better. In the absence of feedback, an employee will be clueless about how to pursue a particular task and complete it half-heartedly. They'll probably end up making similar mistakes in the next ones too.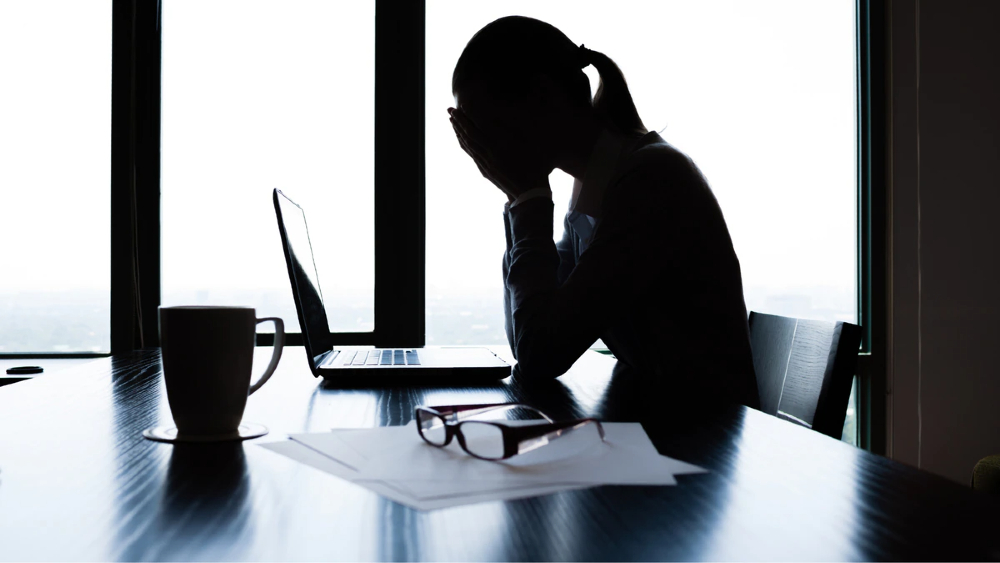 7) Problems relating to infrastructure
There will be problems if the location of the workplace has insufficient space. A huge crowd will result in distractions, resulting in lower employee productivity. But the problems don't cease even if the workplace is huge. Employees will find it difficult to move through the space to communicate with other teams and team members. The ideal scenario is to have an office space that comfortably accommodates the number of employees.
8) Outdated equipment to work with
It's impossible to expect your employees to complete their tasks effectively and on time when the equipment they're provided is either non-functional or not efficient enough (outdated). This is a huge barrier to carrying out quality work.
6 Tips To Help You Tackle Workplace Productivity Issues
You're not Albus Dumbledore, and you cannot magically make all the issues you ever face disappear, just with a swoosh of your wand.
But you can definitely strive to increase work productivity exponentially by keeping the following tips in mind.
1) Communicating with employees
It's not advisable to intrude on your employees' day more often than required, but it's helpful to check up on them once in a while. This will make you seem more approachable and allow the employees to freely convey their issues and queries. Simply put, manage, but don't micro-manage your employees!
Furthermore, open communication also allows you to better understand your employees' strengths and weaknesses, and guide them accordingly to improve their productivity.
2) Arranging training courses
A company is more than welcomed to hire fresh graduates or experienced professionals for any job role, as they see fit. But, it'll be beneficial for both the company and the new employee (experienced or otherwise) to arrange a training period so that those newly recruited can adapt to the company's requirements that their job entails, as well as to the culture.
3) Establishing work-life balance
A healthy workplace should encourage a life outside of work. This also implies that the employers must go easy on deadlines so that the workers don't have to be burdened with persisting pressures of work, and thus end up working overtime regularly to meet them.
4) Providing sufficient space to work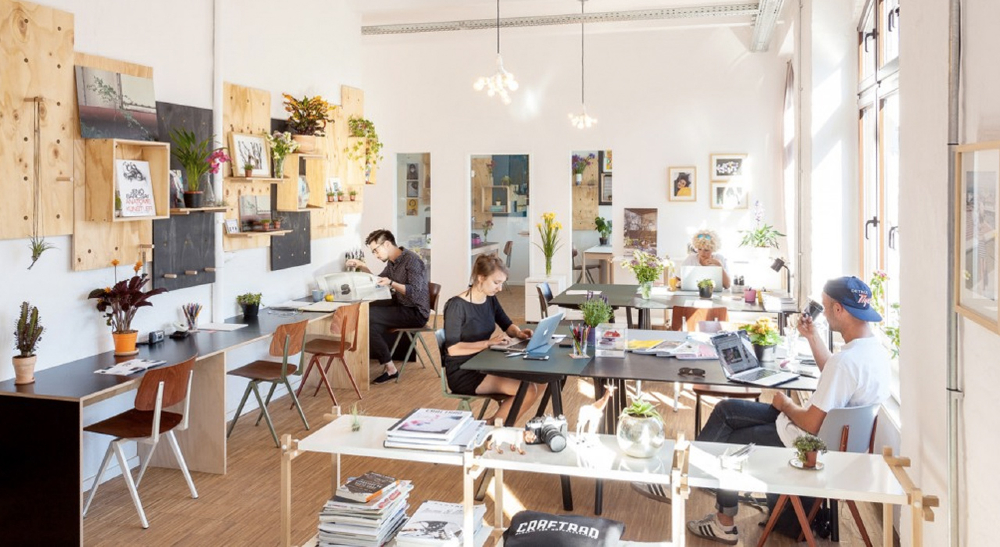 Choose a location that will be suitable for the number of people employed under you. This will result in fewer distractions and more productivity. If your employees continue to struggle with a lack of space, you may contemplate the option of letting them work from home, or an alternate remote working plan, with different teams coming into the office on different days.
5) Relaying constructive criticism
Providing proper feedback relating to an employee's work will definitely boost their confidence and raise the quality of similar tasks in the future. It's important to offer to point out issues not by screaming and shouting at our employees (that's highly toxic!), but by offering to help them improve their work, finding out why a mistake happened and ensuring it doesn't happen again by assisting them in understanding.
6) Providing accessible and efficient equipment at hand
it goes without saying that your employees can work better, and at a faster pace too, if the workplace provides them with equipment that can be accessed easily, are functional, and efficient. For instance, take a simple piece of equipment like a printer. If 30 teams have just one printer to use, they're bound to be late with their work.
Impact Of Solving Workplace Productivity Issues
While the issues listed above may seem trivial, taking baby steps to nullify them will record a stark rise in productivity and quality of work. This will highly benefit your company, and you will find your business raking in profits in no time. After all, it goes without saying that your employees are your biggest asset (your customers come a close second).
Solving workplace productivity issues can result in several positive outcomes around the workspace other than improving employee productivity. These include:
Better employee morale: Solving workplace productivity results in better employee morale and fosters better communication and relationships between colleagues. This, in turn, ensures that your employees perform better and give their all for the growth of your company.
Reduced turnover: Reduced turnover also positively impacts company profitability and helps allocate resources more effectively. Just calculate how much you spend on recruiting and training a new employee. And what will happen if this new person ends up being the wrong fit? So, solving workplace productivity issues does A LOT MORE than just improve employee productivity. It saves your business from possible rough times ahead.
Improved engagement: Solving workplace productivity issues also helps with improving engagement around the workplace, formulating new ideas, and coming up with innovative solutions for problems. Employees will pay you back with their loyalty. Moreover, happy employees work harder towards engaging with clients, and hence solving workplace productivity issues can have a lasting impact on your business profitability and customer loyalty.
Better brand image: There's a list of 'the best companies to work for' that comes out every year. These companies rarely have a problem finding and recruiting the best talent. Believe it or not, more than salary or monetary benefits, what attracts talent are great-to-work-in environments. If your employees talk good about you, you'll attract not just good talent for your workforce, but also new customers.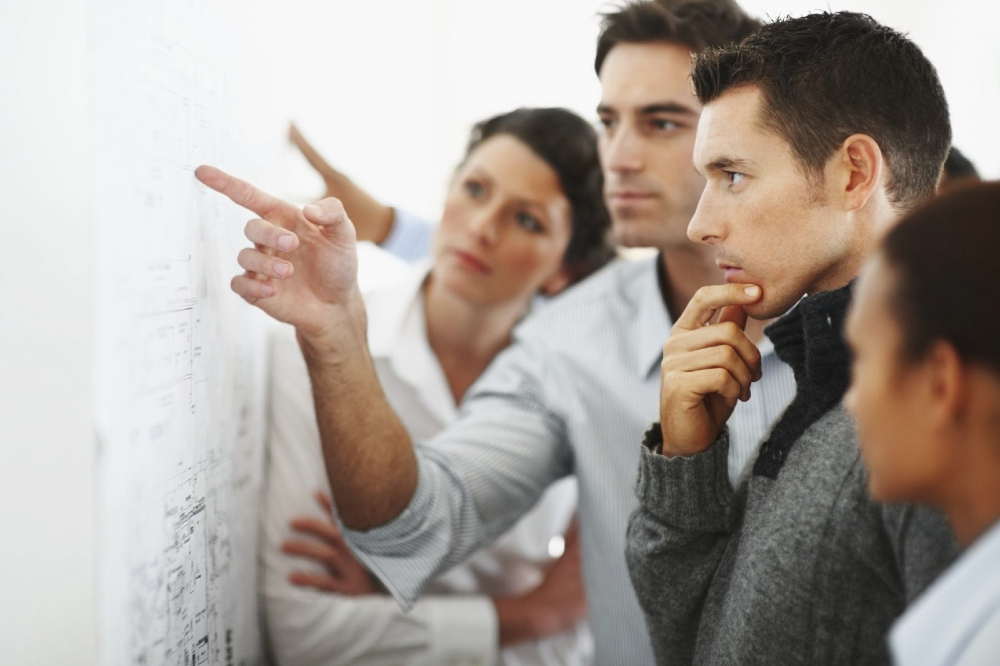 Consequences Of Not Attending To Workplace Productivity Issues
Workplace productivity issues can pose severe limitations to a business, and must be taken care of as soon as possible. Not attending to workplace productivity issues can prove detrimental to the company, and result in further deterioration of the quality of the work. Over time, workplace productivity issues can result in employee disengagement as well as faulty workplace management.
The biggest consequence of not attending to workplace productivity issues would be unhappy, dissatisfied employees, which will unleash a chain reaction that may ultimately be the end of your business. From high employee turnover and tainted brand image, to the inability to find talent and customers leaving, no one will be able to stop the downward spiral of your company.
Hence identifying and addressing workplace productivity issues should be a continuous process that you must make your priority.
Case Studies
Solving productivity issues is a healthy step towards accomplishing professional goals in the workspace, and has been adopted by several multinational companies in order to overcome productivity-related hindrances. Here are two such examples:
Example 1
The Virgin Group, established by Richard Branson, is among the more notable examples of companies that actively solved productivity issues by taking into account employee benefits like flexibility, remote working, as well as employee health and wellness plans.
Example 2
Netflix, the popular streaming platform maximised its productivity in terms of candidacy, decision making, and logistics by resolving productivity issues through investing in a healthier workspace environment and employee benefits like parental leaves, healthcare packages, and stocks.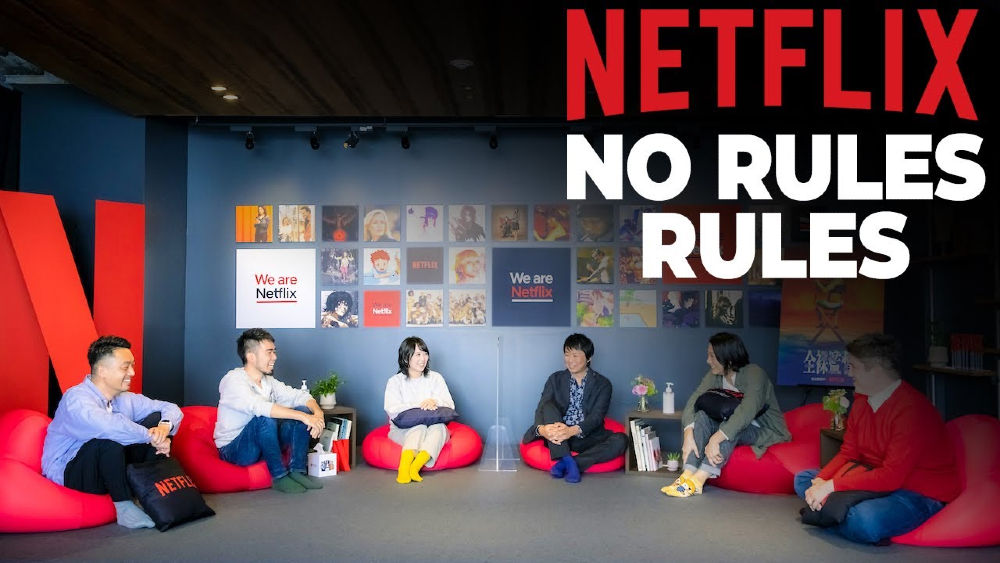 How Is Happiness Related To Productivity?
Ridiculously, mental health is still a taboo subject to talk about in the 21st century! Not much importance is given to the mental health of an individual, even though it's one of the most crucial factors when it comes to carrying out different aspects of life.
Thus, an employee whose mental well-being is prioritised will always give an output of work that's rich in quality. And such high-quality work will be a result of their efficiency and productivity, which is derived from a healthy and fun work environment.
The simple fact is that happy employees are more productive. You don't have to trust us because this study proves it. So, by resolving workplace issues and ensuring employee happiness, you're actually helping your business thrive.
Also, employees will love the company, wouldn't you like that?
---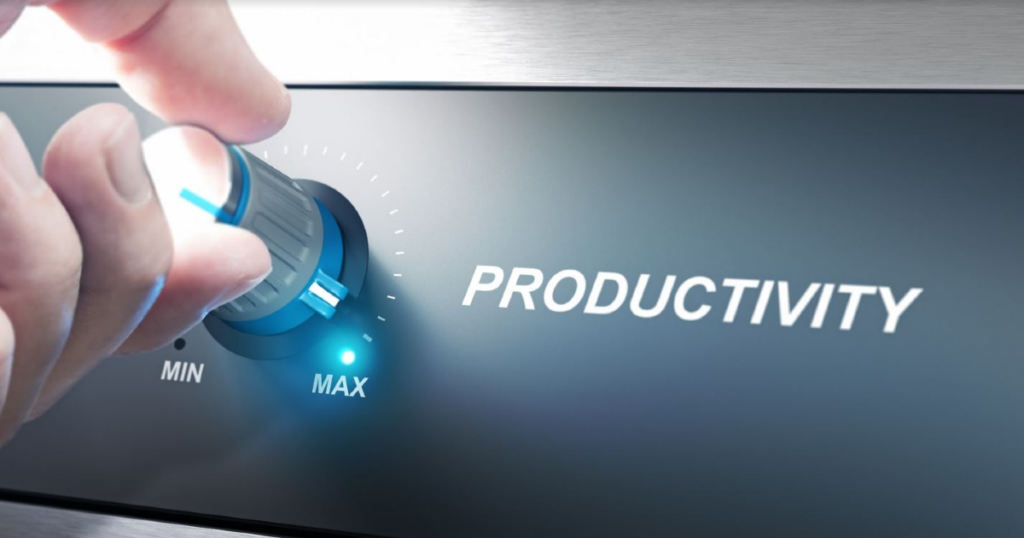 No matter how large or small an organisation is, without proper leadership and direction, the entire operation can be meaningless. A company must have consciousness and conscience to function properly. It must be led in the right direction by someone who can propel it forward on its path to success. That's where good managers come in: They lead organisations that require steering, rather than simply following.
However, many businesses around the world are still struggling to engage their employees through high-quality leadership. Gallup discovered that 82% of the time, companies fail to select the candidate with the talent for the job.
This could be a problem because, for an organisation to succeed, a manager must not only be present but also be in charge of the company's direction. While that may appear to be common sense, that kind of thinking doesn't hold up to scrutiny when there are too many people occupying too few seats at the top.
It's important to note that managers have the most direct impact on the employees under their supervision. They're accountable for ensuring that the performance of their department and its employees are in line with the overall organisational goals while also defining the workplace culture.
Hence, the responsibility of leading the actions of their collaborators comes from the role of managers and leaders. With a proper understanding of what their jobs entail such as delegating, planning manpower distribution, making decisions on time, and motivating employees from time to time, good managers can really help to boost productivity levels among workers.
What Is Workforce Productivity All About?
Workforce productivity, also known as labour productivity, is defined as "real economic output per labour hour" by Investopedia. The change in economic output per labour hour over a specified period is used to calculate workforce productivity growth.
Workforce productivity is an important measure of how efficiently a company or country uses labour to produce goods or services. It's an indicator used by economists and financial analysts to measure the size and strength of the economy, as well as a key benchmark for companies' competitiveness in the global economy.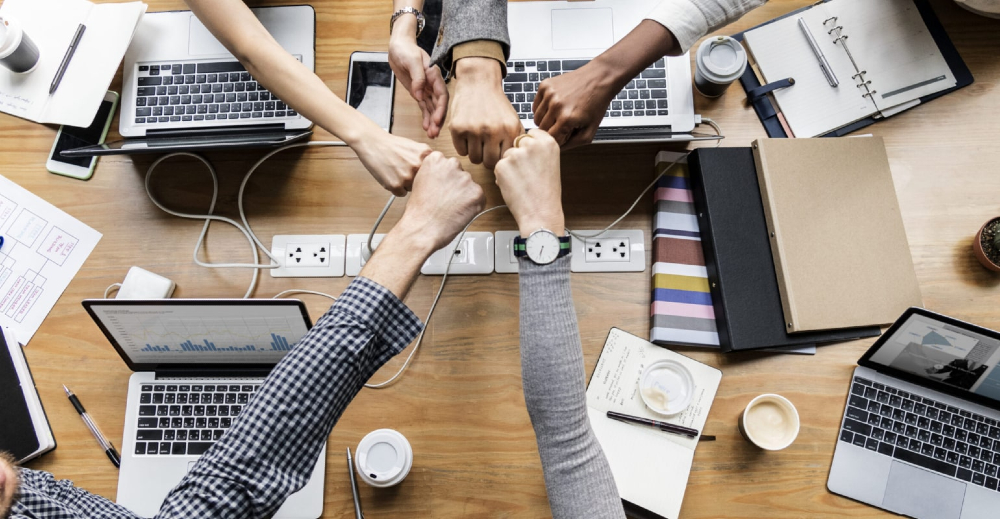 Any effective and successful business must recognise the significance of workplace productivity. Productivity benefits both employees and employers, by assisting the firm in increasing and utilising the maximum capacity of its human resources.
Many factors influence worker productivity, not just management techniques, but they're difficult to measure or predict accurately. The most crucial component is a country's overall economic health, which influences job growth, government policies, and how much businesses invest in their operations.
What Happens When You Aren't Concerned With Business Productivity?
It stands to reason that a decline will result in a decrease in profitability and, in the worst-case scenario, the organisation's demise if not corrected. While we all want competent managers and leaders who can effectively delegate and help drive the company to the top, there are advantages and disadvantages to this implementation as the world continues to create a more productive working environment.
Let's start with the positives
1) More income/ revenue
Many organisations are constantly striving to increase workplace productivity because it generates more revenue with the same amount of input and cost, resulting in higher profits. The financial benefits open up even more possibilities for the business, such as expansion or the purchase of additional resources. Your company will thrive and succeed in the long run if your employees increase their productivity and generate more revenue.
2) Clarity
Workforce productivity and purpose go hand-in-hand. When your employees are productive, they're focused on achieving their goal, which is ultimately the goal of your company. They have a clear objective and know what they need to accomplish by the end of the day or week. They also have a better understanding of their overall purpose and why they do what they do.
3) Quality work
With clarity, employees can be more effective and produce better output. Producing better results not only benefits the organisation you're managing but also gives you a sense of satisfaction and accomplishment as an individual. This will boost your and your team's confidence, which will feel great!
4) Productivity breeds positivity
When you're being productive, it's almost certain that you'll bring positivity into everything you do. Being productive as a worker means earning money to support yourself and your family, whereas being productive as an employer means providing resources to your employees. Essentially, productivity provides.
Now onto the downsides of super productivity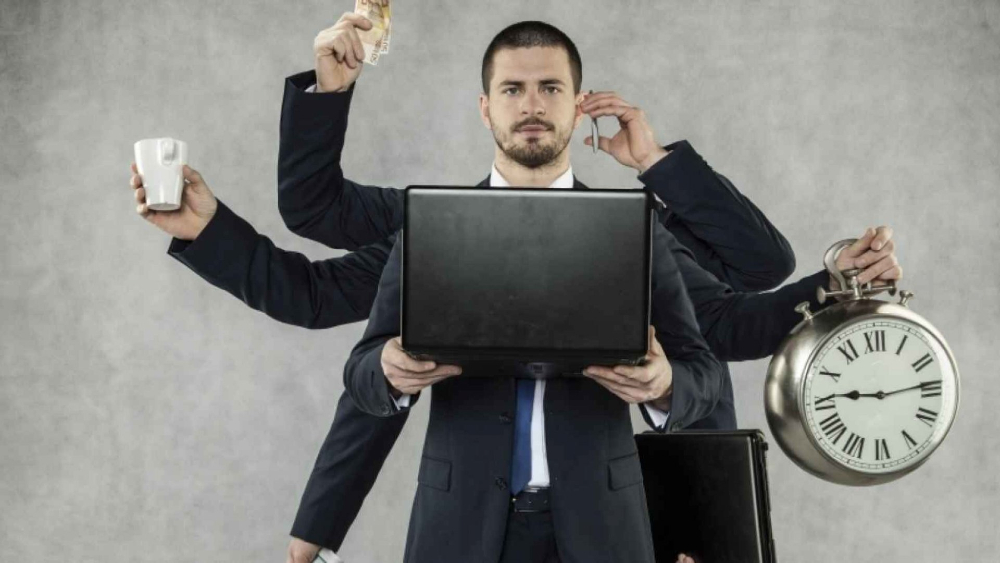 1) Continued expectation
So, now that you've named your favourite employee the employee of the month after he or she has worked 80 hours per week, you're continuing to expect greater and better things of him or her, which may turn out to be detrimental.
Everything appears to be fine until this employee of yours becomes burned out and decides to take a step back and stops working after office hours. You're now panicking that you might lose your best employee and that your company will implode. With one wrong move, you could lose this employee once and for all.
2) Different types of employees
Unfortunately, productivity is not a one-size-fits-all model, and your strategies may not work for some of your employees. Some members of your team may be more self-disciplined than others. For example, you could implement Strategy A for all of your employees in the hopes of increasing productivity.
The procrastinator on your team may produce good results, but he or she cannot keep up with the rest of the team members who are producing more output in the same amount of time. This will reduce the overall productivity of the team. In the long run, your organisation will suffer as a result of the vicious cycle.
3) Counter-productive
You may believe that the various technologies developed for employers to track employees' activities will help to improve your organisation's productivity. Apps and software that are used to monitor progress or keep employees in check are now emerging one after the other.
However, research has found that this has been counter-productive because it creates anxiety and uncertainty for employees, leaving them feeling suffocated and untrustworthy. You could also be affected because routinely checking in on employees may give the impression of productivity when, in reality, they're just distractions from the actual production process.
Here Are 10 Tips That You As A Superior Can Do To Help Your People Be More Productive
It's critical for you, as a manager or supervisor, to devise strategies to boost your company's productivity. So here are some pointers to assist your subordinates in being more productive at work.
1) Experience with the space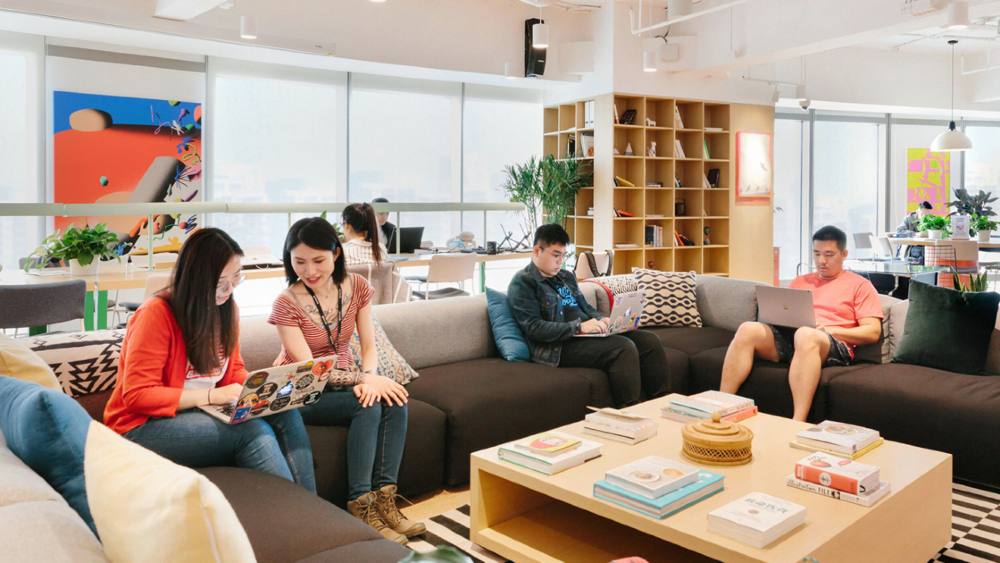 When it comes to promoting work productivity, comfort should always come first because a comfortable workspace creates a positive vibe. Invest in ergonomic furniture that not only looks good but also feels good for your employees to sit on for long hours.
Add different colours to connect with your employees' emotions at work. Blue and green hues can boost productivity and focus, while yellow can stimulate creativity and help your team come up with better ideas. When it comes to layout, consider having open space with some designated private areas where your employees can move around and use rooms as needed.
Despite cultural notions that playing games at work hamper productivity, the truth is quite the opposite. In fact, games and other leisure activities among workers (and bosses!) can help to create a better working environment.
Some friendly ping-pong matches with the Heads Up can strengthen bonds between employees or an organisation. Allowing employees to take a break may also help to refresh their minds and reduce absenteeism. After all, as the saying goes "all work and no play makes Jack a dull boy"!
3) Encourage workplace creativity
Creativity vs. productivity: One is subjective and unpredictable, while the other is structured and linked to performance metrics. However, research shows that they both work in tandem with one another. To put it another way, creativity fuels productivity.
When your employees are fuelled by innovative thinking and are involved in a culture of experimentation in which you, as the manager, invest the company's time and effort into this ideation, the results are usually fruitful and convert into profit.
Some activities that can help you foster creativity include team brainstorming sessions where no idea is wrong! If your employees are more reserved, consider allowing anonymous suggestions that you can go through, and act on good ideas regularly.
4) Allow for more frequent but short breaks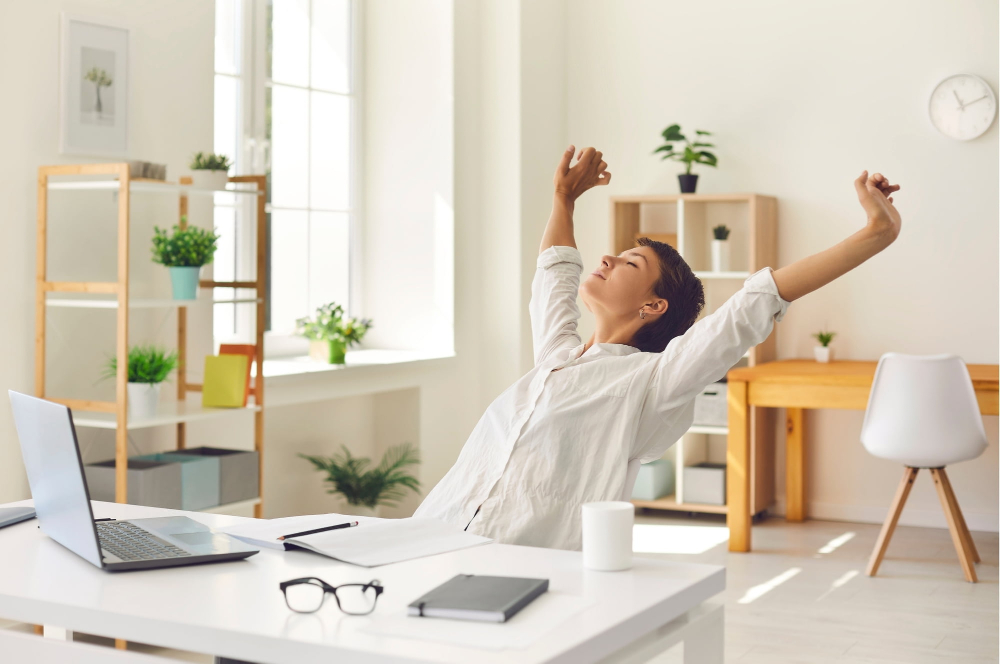 It's one thing to be able to catch some fun time at the office with your colleagues, but sometimes, your workers need some alone time to themselves. A refreshing, small, but frequent allowance for a break can help your employees to have a respite from the monotony and boost their focus from time to time. Even a short walk around the lobby or taking a mini nap can do wonders to your employees' productivity.
5) Give gadgets a "home"
The benefit of working in an office is that everyone is in the same building and is reachable via intercom or a knock on their door, removing the need for you to be constantly engaged on your smartphones and tablets. With constant connectivity on multiple screens grabbing our attention at times, it can be a great distraction for us to work productively.
Prepare a "gadgets home," such as an individual box, for your employees, or implement a no-phone-on-desk policy for every hour or so while they're at work. You'll notice that your employees will be more focused on the task at hand, increasing the business productivity altogether.
6) Block any unnecessary apps
One cannot simply avoid using the Internet during working hours because it's a necessary tool for their jobs. This includes various Internet-connected devices and the various apps that come with them. 'Push Notifications', which enable the delivery of targeted information from an app to a mobile device or desktop computer without a specific request from the app, can be distracting and take focus away from the actual task at hand for your employees.
According to research, minor distractions can have a significant impact on your workers' productivity. To reduce the possibility of this happening, workplaces are now using Internet-blocking apps. Apps such as Cold Turkey allow you to block specific websites or apps for varying periods, allowing your employees to focus on their work without distraction.
7) Create positive challenges
It's common for staff to feel comfortable and complacent after working for a while, which could be detrimental to workplace productivity. As managers, you should create new challenges on a regular basis to ethically motivate, encourage, reward, and recognise your fellow employees. For example, you could try seeking employee input regularly on ideas and decisions so you can maximise their full potential.
8) Hold productive meetings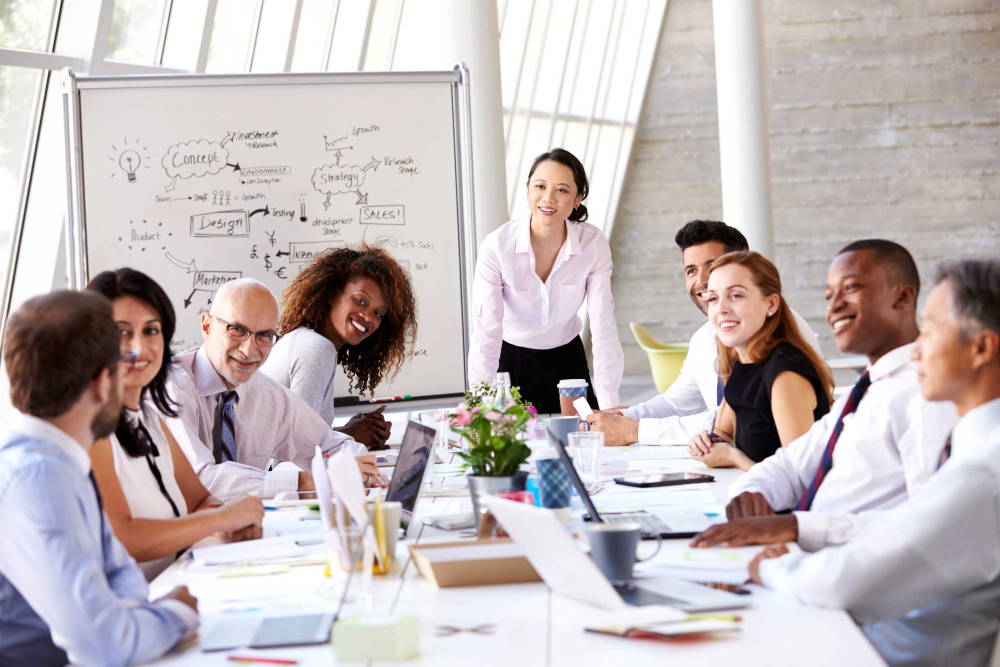 Did you know that most employees dread meetings? Especially the ones that could've been an email! Consider employees who have just walked into the office, ready to get to work. All of the sudden, they're summoned to a meeting in which they can't fully participate or have any say. Just like that, an hour of their office time has been wasted, and your employees must now take the time to shift into fourth gear and be even more productive at work.
To avoid this, double-check the invitee list before organising a meeting to ensure that everyone on the list is relevant to the event. You can also ask for feedback from the staff at the end of each meeting to see what could be improved. Together, you and your employees can focus on enhancing the processes that take place at your workplace, and automatically create a more productive business.
9) Let your employees say "no"
Iit's tempting to recruit every "yes" person in the world, just because you think they'll perform more work for less money, or simply say yes to whatever you need. Just keep in mind that this could have a very negative impact on your workplace productivity. So, are you considering delegating any low-priority work to your employee during a busy period? Give them room to say "no".
This helps them to concentrate on the most vital tasks at hand, resulting in higher output and increased productivity for your company. You should also allow your employees to say no to responding to messages at any time of day or night, allowing them to maintain a good work-life balance. Happier workforce, better production!
10) Work-life balance is essential
Healthy employees are happy employees. And happy employees are keys to your business productivity. Research done by Oxford University's Saïd Business School found that happy employees are 13% more productive.
If your employees are overworked and unable to enjoy life outside of work, they're less likely to be happy because there is no work-life balance. Workers who have the opportunity to exercise a healthy work-life balance are more productive and motivated at work. That's exactly what you'll need to boost your company's performance.
What About The Remote Workforce? Here Are 4 More Ideas To Consider To Improve Workforce Productivity Remotely.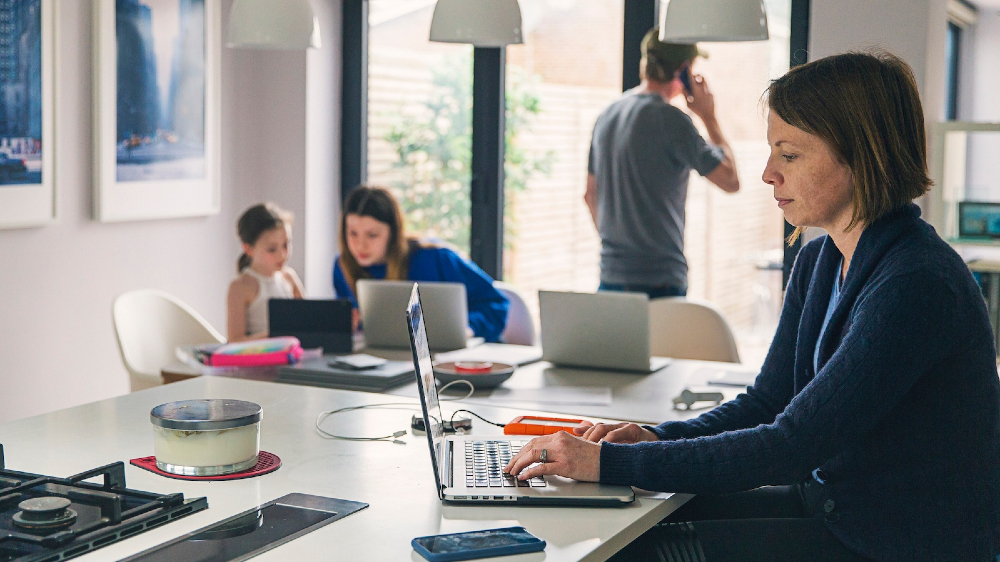 1) A dedicated workspace is important
If you've heard that some of the world's largest corporations are providing their employees with funds to set up a dedicated working space at home, you're not mistaken. This is due to research indicating that a proper working environment at home is essential for your employees' productivity.
Consider investing a small amount to compensate your employee for setting up their work desk at home if you're a business owner. Alternatively, you could hold a competition for the best "My home office." It'll be a fun way to encourage your employees to neatly arrange their workstations as they compete to win a prize.
2) Provide tools and set them up for success
As a manager, it's your responsibility to assist your employees in getting the appropriate tools to help them perform better at their jobs, thereby benefiting your organisation in the long run. The Pomodoro technique, for example, is introduced to help reduce distraction while your staff is working on a task. Try demonstrating the technique to your employees and checking in once awhile to see how effective it is.
3) Trust your workers
Many managers struggle with this, especially when it comes to workforce productivity. They worry because working remotely is still a change of habit from what's been practiced for hundreds of years. However, for your employees to grow, you should try to trust them rather than suffocate them with micromanagement and checking in every few minutes.
Implement some strategies that will allow you to supervise your employee without having to monitor their every move. Encourage your employees to be transparent about their progress and to come to you for advice or assistance. In this manner, you'll enable your team to grow and improve their productivity levels, thereby increasing the overall productivity of your business.
Leaders who take into consideration the working hours needed for employees to perform structured work ("clear, specific tasks that are expected to be done in a certain order, at a certain time") and unstructured work ("day-to-day tasks that keep the organisation running such as meetings and responding to emails") can increase productivity and ingenuity.
According to the Workfront 2019 State of Work Report: "While 64% of workers say their workplace regularly asks employees to think of how they can do things in a completely new way, 58% say they're so swamped with day-to-day work that they don't have time to think beyond their daily to-do list." So, strike a balance between the two structured and unstructured work to boost productivity, by allowing time for collaboration and setting clear expectations.
Pave The Way To Success With The Right Leadership Mindset
With so many changes taking place in the world that are challenging traditional ways of doing things, we must always strive to work smarter rather than harder. As a leader and manager of a group of people within an organisation, you should take the lead in developing better workplace practises, not only for the benefit of the company and business productivity but also for the benefit of your employees.
Thanks to advances in innovation and technology, employers and employees can now communicate via a variety of channels, each with its own set of features. They can help you organise projects, track the progress of your employees, and collaborate with your team all in one application or software.
Some of the apps that employees and managers can use to collaborate and become a more productive team are:
Monday.com and Trello – Fantastic tools for increasing workforce productivity by utilising a visual management system that allows multiple collaborators to provide feedback, comments, or simply to use as a reference.
Slack – A great alternative to WhatsApp or iMessage with features such as schedule send and real-time collaboration process.
Serene – An app that combines all of the features you need to get into focused deep work faster by organising work structure, eliminating digital distractions, and streamlining day-to-day tasks.
---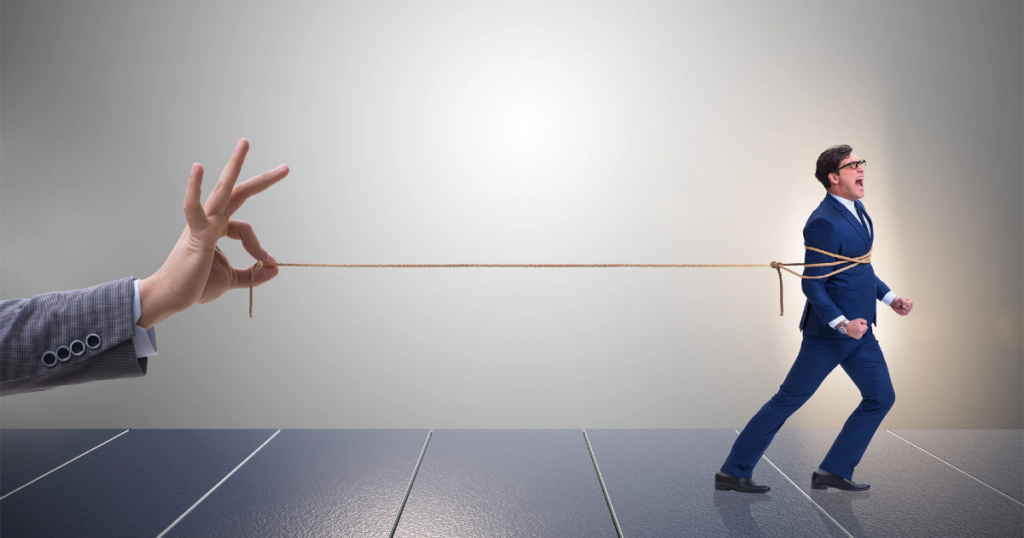 Regardless of the industry, attracting and retaining the right talent is critical to ensuring business performance and success. A study of individual performance from various sectors, including entertainers, athletes, researchers, and politicians, discovered that high performers can be 400% more productive than average ones.
Nonetheless, one of the most serious issues confronting many businesses around the world is the retention of key employees. We now live in a fast-paced world where any job market is as competitive as it has ever been. Job hopping (where an individual holds multiple positions in less than two years), which was once considered a negative trait on resumes, is now fairly common.
This is more pronounced now, as businesses try to recover from the Covid-19 crisis, and are willing to engage in employee poaching (i.e., hiring the current or former employees from a competitor or similar company). This means that your employees have options to explore, other than only working for you. So, if you can't keep your employees engaged, they'll likely leave for other companies that offer better benefits, or even go the self-employed route.
It's no surprise that employee turnover and attrition rates are now higher; a major factor of this has been the anxiety brought on by Covid-19, whether it's the stress of working from home, or the overall turn of the world's economy. There's even a phenomenon known as the 'Great Resignation' or the 'Big Quit', which is prompted by the pandemic as the workforce realises that having a job is not the only way to earn money, nor is it worth the stress of it all.
The U.S Bureau of Labor Statistics recorded 4.25 million people who resigned in January 2022, an increase from the previous January's 3.3 million, with more than 40% of workers actively seeking or planning to seek new employment. A survey of knowledge workers around the world discovered that, on average, more than half of them are looking for a new job within the next year. According to a survey conducted in the United Kingdom and Ireland, 38% intend to quit within the next 6 to 12 months.
Generation-wise, the EY survey found that Baby Boomers or those with more than a 10-year tenure at a company, are more likely to stay, as compared to millennials who are likely to quit by more than twofold! Furthermore, resignation rates are higher among those aged 30 to 45 years old.
What Does All This Mean For Employers?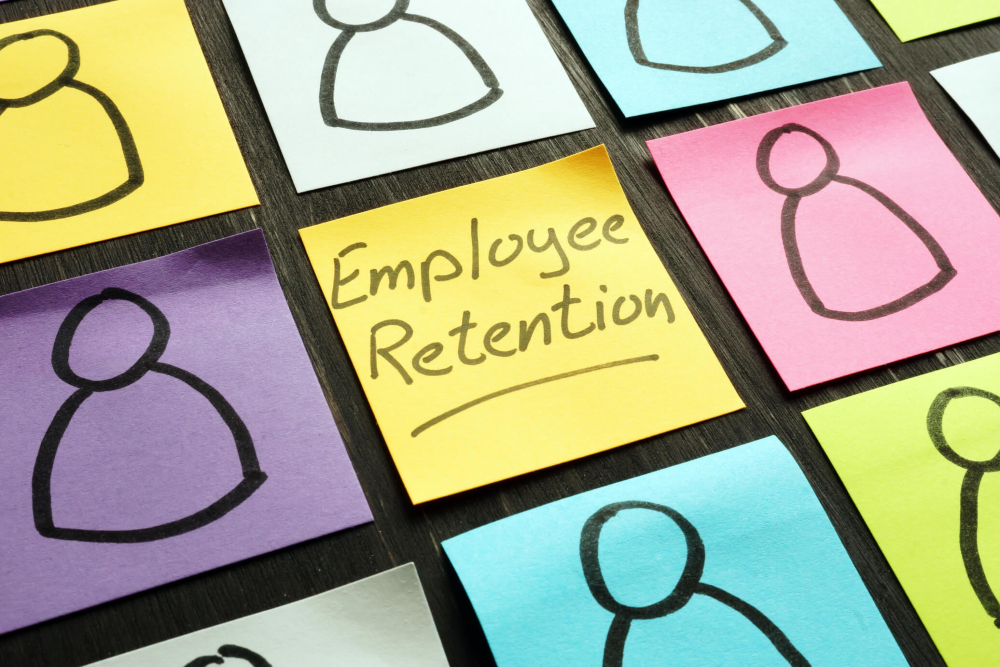 Employees who are skilled and talented are valuable assets to any organisation. Businesses can maximise productivity, increase profitability, and even save money in the long run by utilising these skills.
Of course, with competition amongst companies to hire the best intensifying in all major industries, finding the right person is no easy task. However, once talented employees are hired, it's equally important to retain them. So, as employers, what can you do to ensure talent retention?
First Off, Understand The Reasons For Employee Turnover
Employees rarely leave a company for no apparent reason. Most of the time, they must be dissatisfied with something, or have discovered a better opportunity. To retain good fits, it's highly imperative to understand the reasons they may leave.
According to a study conducted by Personio and Opinium, toxic cultures and underappreciation are two of the most common reasons employees consider leaving their jobs. Work-life balance and pay freeze or cuts are also some of the main reasons prompting resignations.
Read more: High Employee Turnover: 10 Toxic Workplace Issues That Cause It, And How To Manage Them
This would then come down to how well you connect with your workforce. Some of the things you can do to identify and track employee turnover are as follows:
Examine the turnover and retention rates to determine how frequently employees leave.
Understand the reasons why employees left, which can be obtained through exit interviews.
Communicate with your employees, either one-on-one or via surveys. Most of the time, they know something you don't.
Avoid broad strokes. Every position is unique, so try to see things from their perspective.
It's also important that you determine each employee's appreciation criteria and understand other intrinsic and extrinsic motivations such as career growth, decision-making opportunities, recognition, and feedback to retain talented employees.
Here Are 10 Holistically Practical Strategies To Retain Employees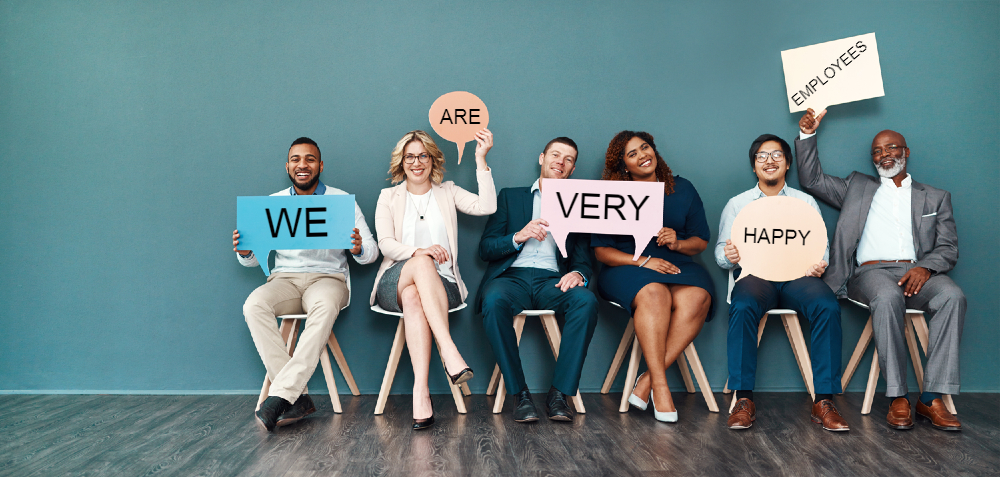 1) Retention begins the day you hire
Why you hire new employees into the organisation in the first place matters when it comes to retaining employees. To avoid wasting resources and having someone who's not positioned to succeed with the company, hire and retain the right people.
Hiring the wrong people for the job can result in up to 70% more time spent dealing with a poor performer in a team, as well as up to 25% (or more) of the annual salary set for the role for the hiring process to be repeated. Furthermore, the consequences of a bad hire can include a disruption in company culture, reduced work output, and potential customer and revenue loss.
2) Be flexible, allow employees some leeway
The pandemic has opened discussions about the possibility of working from home, either fully or in a hybrid with on-site work. Offering scheduling or workplace flexibility would increase the likelihood of employee retention. It also increases engagement, and talents are seen to be more enthusiastic with better physical health – which naturally improves overall profitability.
Having been given this flexibility, employees can gain better work-life balance. The Gartner 2021 Digital Worker Experience Survey found that up to 43% of workers report being more productive with flexible working hours. Working remotely also allows employees to work up to 1.4 more days per month (or 16.8 more days per year) than office workers, according to a survey conducted by Airtasker.
3) Make work more meaningful for employees
Employees who can go to work and be passionate about the work they do are more likely to stay. In a study conducted by Millennial Branding and Beyond.com, 30% of workers cited salary as the most important benefit they considered when choosing an employer, while 30% cited meaningful work. This placed meaningful work and pay on an equal footing.
When employees feel engaged, they find meaning at work and are willing to work hard while they are on the job. This is as per a Harvard Business Review which stated, "people at work are more likely to thrive and grow when they experience their job as meaningful."
Furthermore, according to the Deloitte Talent 2020 Report, 72% of respondents who planned to stay with their current employers felt that their skill sets were valued. In contrast, 42% of participants who intended to change jobs stated that their employers were not utilising their skills effectively.
4) Bad bosses must be addressed or eliminated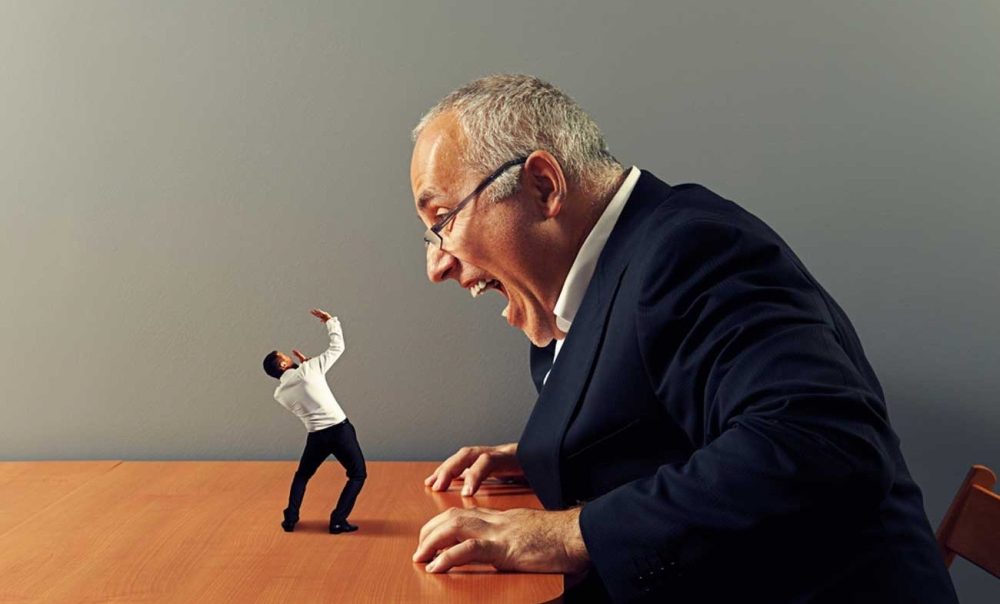 Who enjoys being managed and bossed around by inept managers or supervisors? Yes, we thought so, no one does! Bosses play an important role in any workplace, and poor ones can directly cause employee turnover and ruin a company's prospects.
People in positions of authority must be aware of what is going on in the ranks below, and how superiors treat their subordinates. Consider this: LinkedIn shared a study in which men who reported having bosses they didn't respect were 60% more likely to suffer a heart attack or another life-threatening cardiac condition!
So, never dismiss signs of bad governance in your organisation if you want your top talent to stay. According to a GoodHire report, (82%) of American workers said they might quit their job because of a bad manager. This demonstrates how poor management can result in low employee retention.
5) Provide effective training programmes
Exposing employees to relevant and consistent training not only improves their knowledge and skills but also helps enhance the company's performance and outcomes. When you provide opportunities for employees to advance and become more effective and/or skilled, they'll appreciate it, and are more likely to remain loyal.
A survey conducted by the Society for Human Resource Management (SHRM) found that nearly 70% of people who go through good onboarding programmes stay with their employers for more than three years. Through training, workers gain a path to continued growth, and the confidence to handle any task given to them.
Simultaneously, many employees are more willing to stay if they believe there's room for promotion and advancement. Make sure to determine which types of training are appropriate for your employees and make frequent announcements about training possibilities to keep them motivated.
6) Offer constructive criticism
Remember that no employee walks into a job knowing exactly what is expected of them. There must be some things they have yet to learn or be made aware of. That's why it is critical to consider how you provide feedback/criticism to them for them to improve.
When providing feedback, be specific and positive so that workers are encouraged to do better and give their best effort. Additionally, provide specific examples and actionable suggestions for progressive change, allowing problems to be resolved quickly and easily without hurting anyone's feelings.
When you have negative comments to make in the future, try to restrain yourself and see if you can positively say them, or combine them with more positive comments to create a balance. Most importantly, reach out to your employees to make them feel welcome and free to express themselves.
7) Support employees' mental health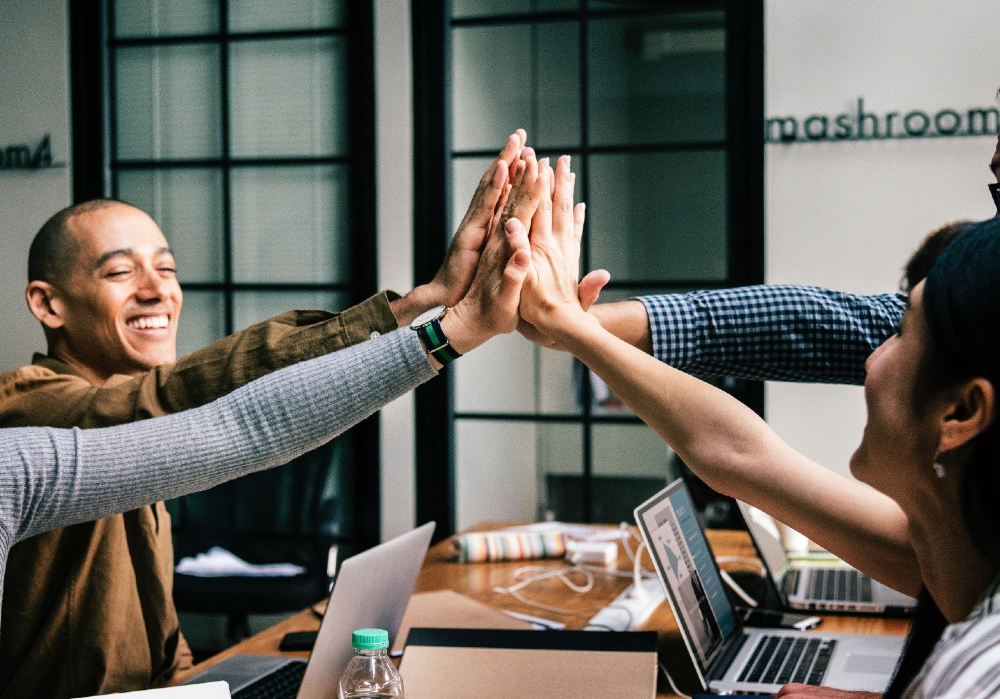 Employers must promote employee mental health at work if they want to attract and retain committed employees. According to a recent survey conducted by Modern Health and Forrester Consulting, 73% of employees said they would be more likely to stay at a company that provided high-quality mental health resources.
This is evident when a pandemic strikes, and organisations are required to look after the mental health of all employees. If your employees believe that the mental health benefits provided do not meet their needs, there's a good chance that they will leave for something better.
Focusing on employees who work remotely is especially important because they tend to juggle work, home chores, and family responsibilities. This resulted in working outside of designated work hours, which could lead to job burnout. Always check in on your employees, especially if you know they're going through a difficult time.
8) Compensation should be competitive
According to Lattice's SOPS report, the number one driver of employee turnover is compensation, with more than half (55%) of employees leaving for jobs with higher pay.
This demonstrates that competitive compensation should be a top priority if you want to keep your employees engaged in their jobs. If your employees believe they are not being compensated adequately for their efforts, they will become dissatisfied with their jobs and seek employment elsewhere.
Conduct the necessary research, and work to ensure that your employees are fairly compensated. Concurrently, communicate your compensation strategy so that your workers understand how decisions are made. This will make them feel more connected to the organisation, giving them a reason to stay.
9) Improve employee support and welfare

The overall support and welfare systems in place for employees are one of the more talked about aspects of working and work culture. Mentorship programmes, for example, can help new employees with questions, and confusion about tasks and roles.
Another factor to consider when it comes to talent retention is personalised employee support. By assuring that employees are taken care of across the board with the assistance they may require, they're able to stay at their post for longer. Providing personalised support can increase employee loyalty to the company by up to 40%.
Workers will feel valued and respected that the company prioritises their interests as well as their productivity by catering to this as part of employee welfare. This will naturally build loyalty and consequently reduce the employee turnover rate.
According to PWC's Future of Customer Experience Report, one in three customers will leave a brand they love after just one bad experience, while 92% would completely abandon a company after two or three negative interactions." This emphasises the importance of ensuring that your workplace culture and environment are conducive to employee happiness.
Embracing employee happiness can help retain talent while preventing unwanted turnover. Make them feel valued and respected by learning about their personalities, soliciting feedback, establishing trust, and providing recognition, among other things.
Now that you're aware of all of these strategies, which do you believe would be most effective in assisting your company in retaining its employees? Some businesses are already taking advantage of this to ensure that they do not lose quality and invested employees who are valuable to them.
Let's Look At 3 Real-life Examples Of Effective Talent Retention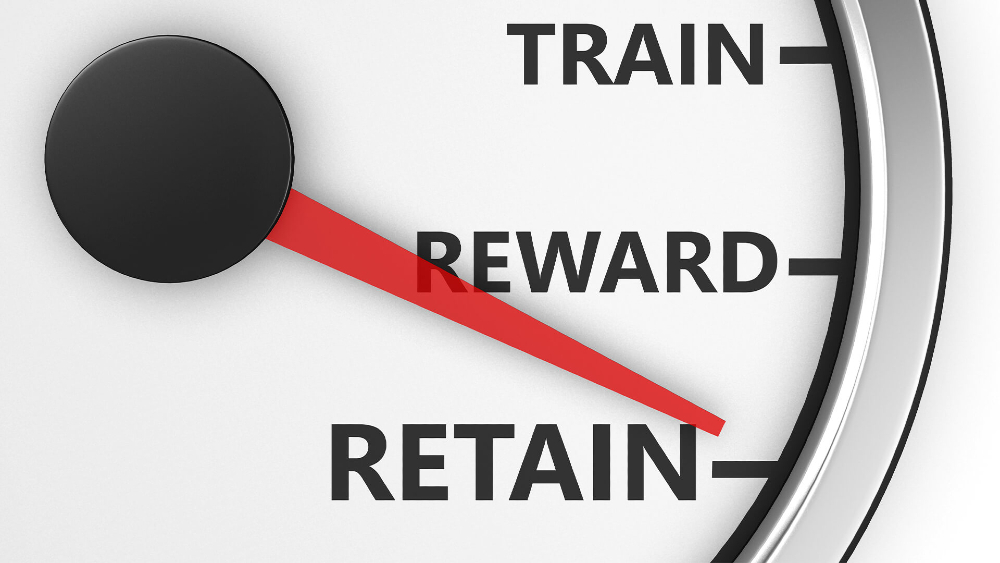 NearForm, a digital agency, shared that flexibility has become a major plus point for them in retaining their employees. Its People Director, James Madeley, stated that flexibility in terms of both work time and workplace, facilitated by necessary face-to-face meetings, is how they ensure employees and talents are cared for and are indeed valuable assets to the team and company.
The Trade Desk's CEO regards time as humans' most valuable asset, and thus employees choosing to commit to their jobs in a company is the ultimate compliment. After reaching a tenure milestone, Jeff Green noticed that no anniversary reward was given to employees who had stayed with them as a token of appreciation for their efforts. The Trade Desk founded Blueboard, which provides hand-curated experiences to employees who reach anniversary milestones.
Whole Foods' created a values-driven culture in their teams, with values such as "Support team member excellence and happiness." By instilling such values, Whole Foods creates a sense of purpose that extends across the ranks and tiers, increasing retention. Whole Foods has also included its employees in decision-making processes such as inventory changes and organisational decisions. This, in particular, empowers talent and helps them retain their position in the long run.
Top Talent Is One Of The Company's Most Valuable Assets
There are numerous advantages to retaining skilled and invested employees for both businesses and the workforce. Giving employees assurance and a sense of security through motivations, whether extrinsic or intrinsic, is the nutshell factor that helps them stay with a company.
This means a company must keep its employees engaged to achieve maximum success and growth. Understanding employees, their needs and capabilities, and working together to reach goals (personal and for the organisation) are some ways that companies can do to reduce attritions.
Well-supported employees, on the other hand, can develop loyalty, enthusiasm, and energy, which will increase productivity. Losses can also be minimised in the long run. Mishaps and resource loss are significantly reduced when employees work together for the betterment of the company.
Especially in the aftermath of a pandemic, where the very structure of 'working' and 'being employed' has shifted. Employers must conduct in-depth analysis to determine the best ways to retain talented employees.
---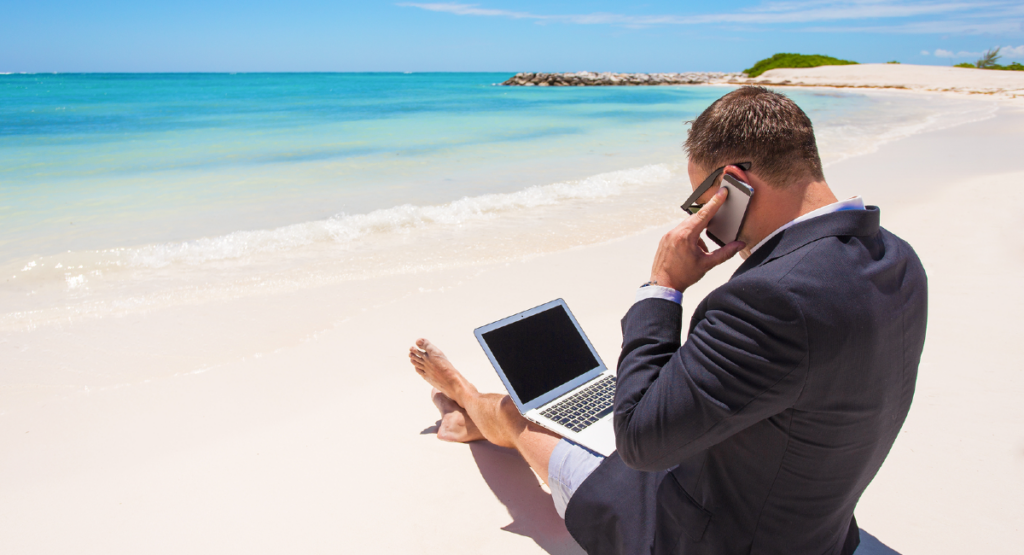 Working from the office is so old school! The new trend is now working from literally anywhere. And we have the Covid-19 pandemic to thank for expediting the growth of remote working (we're in no way overlooking the sufferings it brought, but we also can't deny the good things that came out of it, right?).
Yes, the pandemic had been a trying time for us all, but with time, we've been able to get back on our feet! We were all forced into our homes for extended( and numerous) periods of time, having to carry on with our jobs through remote working.
For those who always grumbled about waking up in the mornings and travelling to the office, remote working was a welcome relief for many. But for others, remote working was boring, having to stare at screens instead of getting to meet colleagues to share stories or giving them a hearty high-five for a job well done.
It was the same for employers. While some readily accepted the changes, some were pretty reluctant about letting employees work from home. Whichever team you belonged to, you have to accept that remote working is here to stay. There are no two ways about it!
So, why not take full advantage of this 'new normal' way of working? Let us tell you how!
Why Is Remote Working So Popular Among Employees?
Remote working is widely understood as a professional setup where employees are allowed to work outside of the conventional workplace or office environment.
Isn't it obvious why it's such a craze among some workers?
For one thing, working from home allows an employee to perform their tasks and achieve their professional goals without having to commute to the workplace regularly.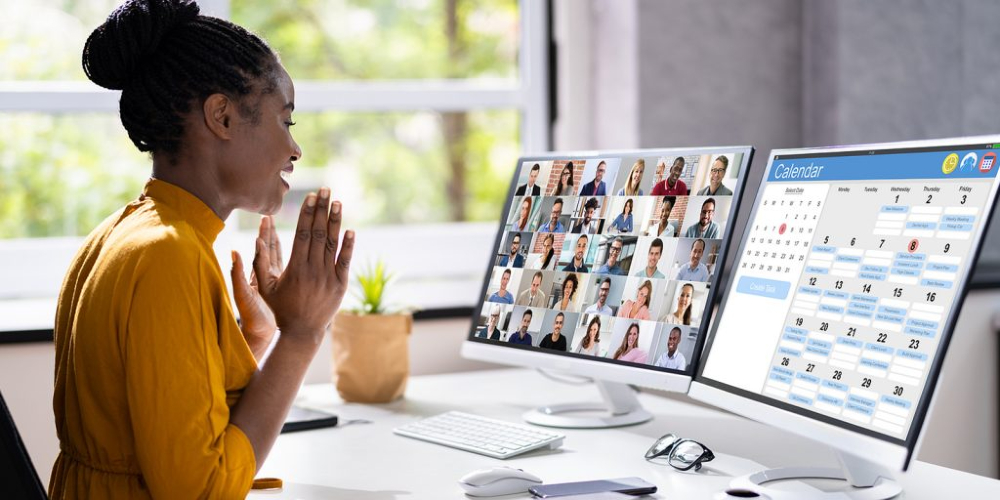 How Has Remote Working Evolved Over The Years?
Remote working has remained a viable professional concept ever since the invention of digital technology. Also known as 'telecommuting', remote working was first coined as a concept by Jack Nilles, a NASA engineer.
With the turn of the millennium, companies like IBM had started experimenting with work from home and allowed workers in limited numbers to pursue it to test its effectiveness. With the rising popularity of garage startups and call centres, more employees would engage in remote working, leading to its growth over the subsequent years.
Before the pandemic, this practice was offered as a benefit to certain employees, and adopted by select companies and businesses. However, Covid-19 made it mandatory for all employees in almost all sectors to work remotely from home, and some businesses that never even dreamed of remote working had to adopt it almost overnight. Phew!
With Covid-19 cases rising across the world in the latter half of 2019, this practice was proposed by several companies as a viable alternative to commuting to the office every day. By 2020, the pandemic had made it mandatory for most offices to carry out their objectives from home over virtual modes of communication. Several businesses continue to this day, even in the post-pandemic era, since employees are now demanding such flexibility. You've probably heard about the 'Great Resignation', and know all about how demand for remote working is one of the major drivers.
Unlike the work from the home condition that was mandatorily implemented to restrict the transmission of the virus, the benefit version of work from home has always remained a favourable strategy for most businesses. It allowed companies to employ workers without having to think of rising overhead charges, and opened up new avenues for businesses to discover hidden talent without restrictions like distance.
So, there you go, by offering remote working, you not just win employee loyalty, but can benefit you in several ways too. Let's find out how.
5 Common Benefits For Companies That Allow Their Employees To Work From Home
Some of the reasons remote work has become popular for businesses across the globe are: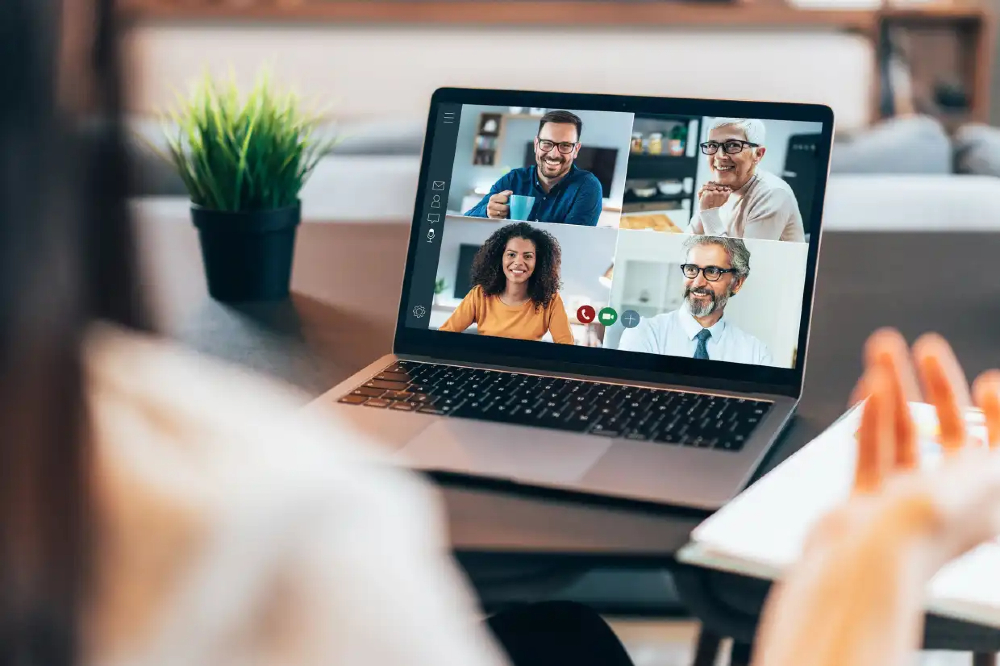 1) The flexibility of work hours
One of the primary reasons behind the growing popularity of work from home is the flexibility of work hours it comes with. Remote working gets rid of limitations like fixed work hours, allowing employees to follow a flexible work schedule, while companies were able to recruit talent beyond country borders and time zones.
2) Maintaining a proper work-life balance
Employees now get to work remotely from the comfort of their homes without having to commute to work on a regular basis. This has been helpful in streamlining their time management, saving time due to the absence of having to commute to the office daily. Employees can attend to their families and personal activities in the time saved, helping them to strike a proper work-life balance.
How does it concern you, you ask? Reduced employee attrition is the answer! If your employees are happy, they will continue staying with you. And, every business knows the struggle, risk, and cost of losing existing employees and hiring plus training new employees.
3) Increase in productivity
According to a report published in the Business News Daily, remote working significantly increases employee productivity. You see, without having to commute to work, employees have been able to keep up their energy for longer periods, which has assisted them in improving productivity. In addition, working from home has allowed employees to avoid distractions like long coffee breaks. So, it has contributed to getting a whole lot more done in a shorter span of time.   
4) No need for a physical location
Remote working eliminates the need for employers to appoint a fixed working space. This helps employers to streamline their expenditures and reduce monthly operating costs. Just think how much you can save on rent, electricity, water charges, equipment, furniture, and other additional costs.
5) Promotes employee's mental and physical well-being
Without the need for having to go to offices on a daily basis, working from home has not just allowed employees to foster better mental health through reduced stress, but it has also limited the exposure to harmful diseases and germs. Work from home has also allowed employees to free up time in their daily lives, which can be used for exercising or meditating. How does it benefit you as an employer? Fewer sick leaves plus reduced medical claims and insurance premiums are how!
5 Common Drawbacks That Are Involved In Remote Working
Remote working, as effective and productive as it sounds, is not completely free from challenges. Some of the major drawbacks suffered from remote working include: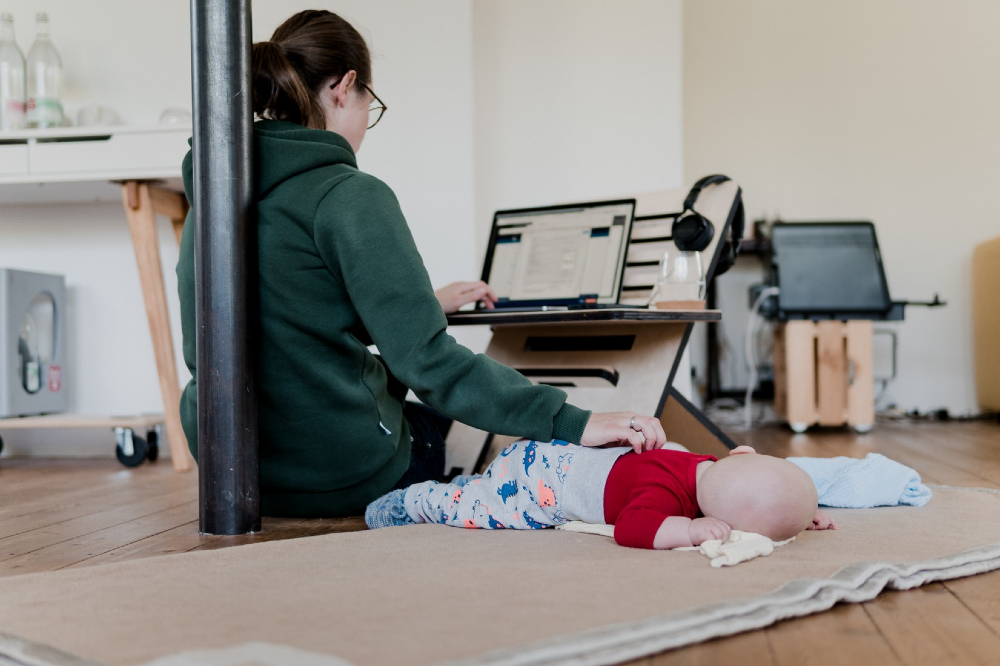 1) Missing out on physical interaction
While working in an office, managers can keep their employees under careful supervision, which is absent during remote working. Not only does this make remote working prone to errors, without prolonged human interactions, this may lead to poor mental health among some of the employees.
2) Technology-dependent
Remote working is mostly technology-driven and can be disruptive to work. How long do you spend during each Zoom or Skype meeting just saying, "Can you hear me?", "Can you see my screen?" It can be frustrating and annoying, to say the least, but more importantly, it eats away at work hours trying to iron out the technical glitches.
3) Isolating from the rest of the employees
Working from home causes remote workers to be isolated from their colleagues. This can later result in a lack of coordination, higher rate of misunderstandings, and depression.
4) Getting distracted from work
Though remote working is often seen as a benefit rather than a drawback, working from home can be distracting at times (when personal life issues interfere), causing the employee to lose their flow of operation and thereby hampering productivity.
5) Difficulties in maintaining confidentiality
The breach of confidential information is frequent in remote working. In addition to inconsistent internet connectivity, confidentiality is one of the major risks faced by remote workers.
Tips On How Team Leaders Can Better Support Remote Workers
Like it or not, remote working, with all its share of advantages and disadvantages, is the up-and-coming way of life!
Don't worry though, we're here to give some tips and suggestions that company managers and team leaders can follow in order to be able to better support these type of employees: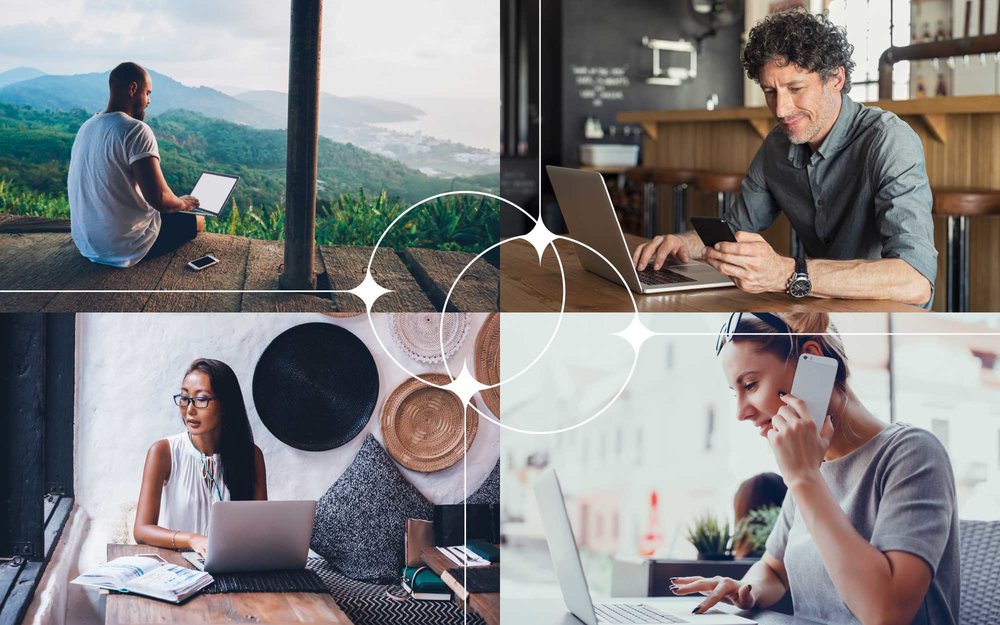 Keep up active, open, and effective communication: Communication is the key to a lot of things, including work. Keep the channels of communication open with your employees.
Provide on-demand technical support, if possible: As remote working is carried out online, readily solving technical issues can be helpful in keeping up productivity and avoiding misunderstandings.
Check up regularly on your employees: Prioritising the employee's physical and mental well-being is a good start to supporting remote workers. Small exercises like enquiring about the employees' physical and mental health once a week or organising 'happy hours' online so that team members can just socialise remotely can hugely boost employee morale.
Top 3 Activities And Jobs That Have The Highest Potential For Remote Working
Remote working in the post-pandemic era has several potentials in these top jobs and activities. Depending on the skills required, here are some of them which are complemented by this practice.
Customer service representative: Most companies require a customer service representative to deal with clients, as well as deal with internal conflicts. Customer service providers need not work from designated office spaces and can successfully work from home via voice or internet chat.
Data entry: As a profession, data entry does not require workers to operate within a fixed timetable, allowing workers to work remotely. Data entry jobs are project-based and have grown popular in recent years because of their flexible schedule and higher job security.
Online marketer: Online marketers, as the name suggests, mostly work on online marketing activities such as content marketing, social media marketing, email marketing, and so on. All these can be easily done remotely since all such digital marketers require are an internet connection, laptops, and smartphones.
There are many more such work options that aren't confined to an office space. In fact, if the pandemic has shown us anything, it's that most jobs can be done remotely.
It's Time We Accept The New Normal!
With the massive growth and popularity of remote working, several companies and businesses have adopted work from home as a viable mode of operation. According to the Gartner survey, almost 74% of businesses had adopted remote working for their employees! The development of virtual platforms like Zoom calls, Google Meet, and Skype has made asynchronous communication possible, allowing employees to take up work from home assignments more effectively.
Yes, the Covid-19 pandemic played a vital role, but we believe it would have happened eventually anyway. After all, technology is progressing in an unprecedented way, and one aim of technical advances is to make our lives easier. Remote working has made our lives more convenient, and thus, it's here to stay!
---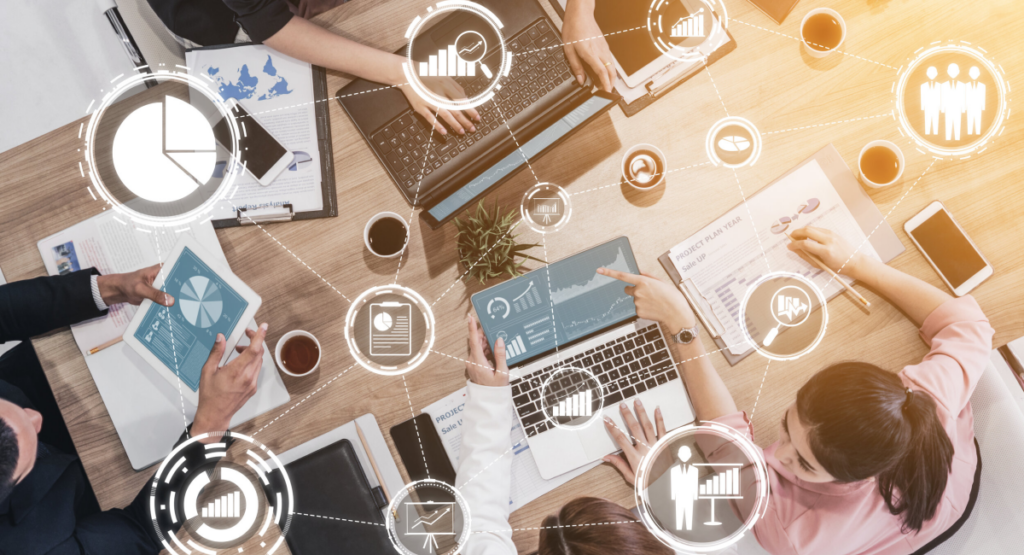 Ahh, the life of a business manager!
How wonderful it must be to receive a good salary package with added benefits while having people work for you.
If you think along this line, you cannot be more mistaken.
Being in a managerial position isn't always a breeze. Other than the usual responsibilities a manager has to shoulder, workforce planning is something not uncommon to the managerial post. It can be demanding, challenging, and can sometimes pose as the ultimate test a manager has to face.
Wondering what this 'workforce planning' is all about, and what's all the fuss about? Let us tell you!
What Is Workforce Planning?
Well, workforce planning, simply put, refers to the process of planning and allocating available resources and workforce to ensure a streamlined operation, where employees are designated to posts depending on their competencies.
With workforce planning, the manager can efficiently allocate the workforce's abilities and maximise productivity. This process can be broadly classified into two types – strategic and operational.
While strategic workforce planning (SWP) is responsible for yielding long-term results, operational workforce planning (OWP) prioritises the need of the moment, helping the business to address and deliver immediate results. SWP also aims at attaining long-term goals by anticipating future requirements.
Still not convinced of just how burdensome workforce planning can be? We get you! It doesn't sound that much of a work. After all, all you need to do is allocate work to the available resources based on long-term and short-term requirements, right? So, how tough can that be?
Trust us when we say this, it's much more complex than meets the eye, and you will find out soon enough. But first, let us discuss why it's so important.
Why Is Workforce Planning Important?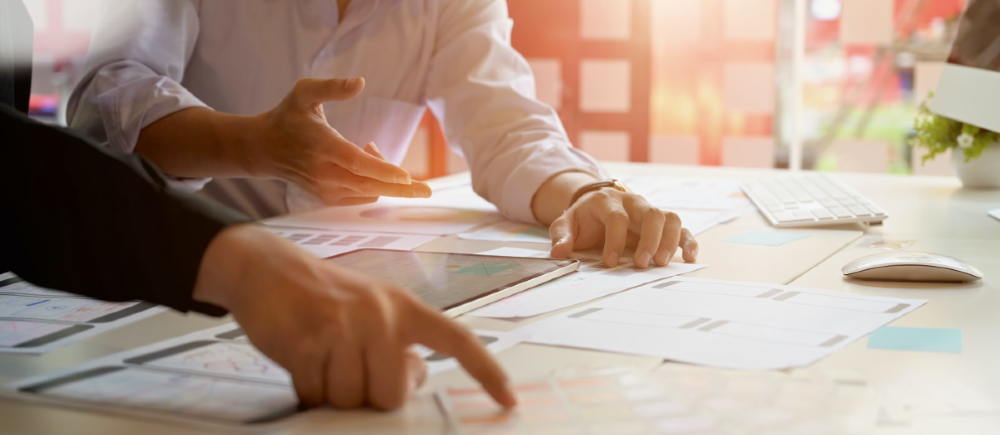 Configuring a workspace and its capabilities can be an expensive affair, costing in terms of both time and money.
But with workforce planning, organisations can streamline their business and operation models by taking into account the strengths and the weaknesses in the current workforce, without having to resort to unnaturally high costs.
In addition, it helps in laying the groundwork for long-term prospects, plus meeting immediate needs and future goals readily.
So, as a manager, it comes down to you to save the time and money of the company you work for with proper workforce planning. With that, we come to how you can go about doing so.
Top 5 Steps Involved In The Workforce Planning Process
Workforce planning, as crucial as it is, isn't an easy task, often involving several steps. Mentioned below are the top 5 steps involved in the workforce planning process.
Mind you, these steps are just overviews of how this process can be done. It's up to you, the manager, to work out the nitty-gritty.
1) Developing strategic intent
As always, workforce planning starts with an idea. To get started with the process, it's important to develop a strategic intent and plan accordingly.
2) Identifying strategic positions
Identifying strategic positions is crucial in developing a viable workforce planning process. This can be further developed by determining strategic roles and functions and factors like existing business models, etc. 
3) Recognising strategic assets in the workforce
Before proceeding with a potential model of workforce planning, it's beneficial in identifying potential assets that can prove useful in the long run. In addition, it can give you a clear idea of the strengths and weaknesses of your current workforce.
4) Following up with an action plan
Once you have recognised the capacity and capabilities of your workforce, you can go ahead with a possible action plan to implement workplace planning.
5) Monitoring and adjusting your workforce planning process
Now that you have implemented workforce planning, keeping a close watch on its progression can provide you with salient information about the plan and help you adjust or configure the workforce planning procedure if needed.
6 Tips On How To Go About The Workforce Planning Process Efficiently And Effectively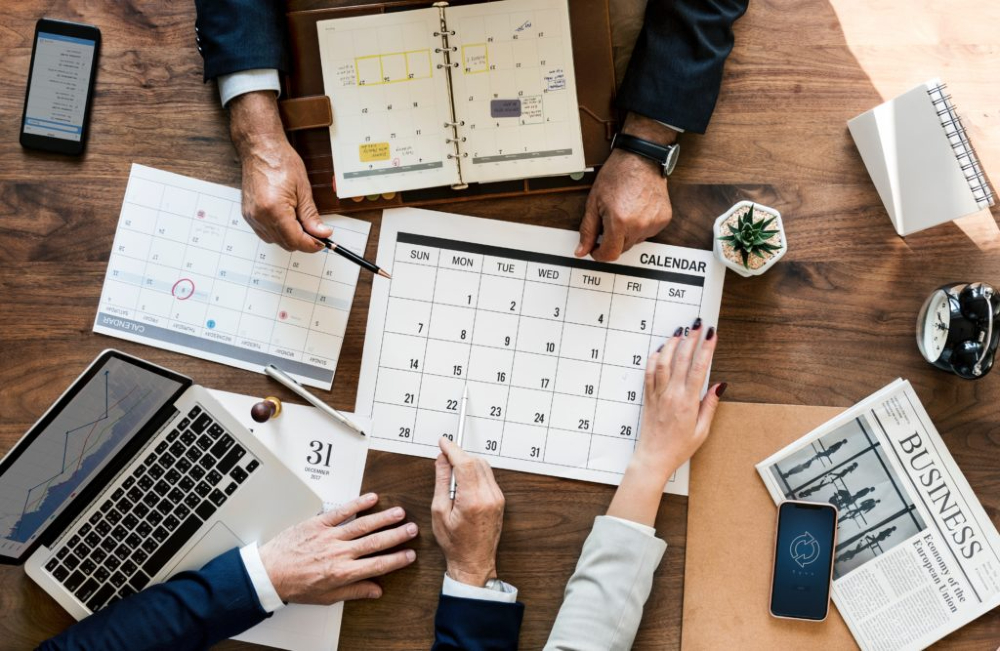 Hopefully, you're convinced by now just how much fun and easy a manager's job is without the workforce planning a part of it.
Indeed, it can be a daunting challenge.
But with the tips given below, you can always make sure you're battle-ready and able to take on workforce planning assignments like a pro!
1) Improving visibility into the current workforce
The workforce is a dynamic aspect of any business framework that's prone to changes. Therefore, before getting started with all the planning, it's important to improve visibility and take into account the nature and structure of the available workforce.
As a decision-maker, improving visibility will also help you access crucial data like financial information and contingent labour. This is also helpful in developing a dependable framework for workforce planning.
2) Continuous workforce planning process
Workforce planning often forms the basis of all operating models in a business, and implementing a continuous (ongoing) process can have several benefits. First off, it allows HR practitioners to stay ahead in the curve and frequently update the workforce plan with any changes.
It also helps in planning ahead of market conditions as well, including economic and demographic factors, and more. A continuous workforce planning process is also helpful in determining assets within the workforce, identifying strengths and weaknesses, and using the obtained information to attain goals.
3) Integrating corporate strategies into workforce planning
Analysing the workforce gap can prove to be a challenge but can be easily overcome by integrating the workforce planning process with corporate strategies. An integrated hiring and recruiting plan are extremely beneficial in this regard.
Not only does this help eliminate the confusion associated with the process, but it also contributes to a more tactical approach, taking into account factors like corporate strategies, departmental budgets, ongoing operations, and more. This allows managers to streamline the SWP process while also helping determine how to expand productivity.
4) Tracking labour market insights
When it comes to workforce planning, it's pivotal to understand the labour market and market demands. This can prove beneficial in meeting the workforce gap and help employees attain professional skills and challenges more readily. So, tracking the labour market insight can provide you with crucial information about your current workforce. As a manager, you can look out for the following labour market insights to get started with the workforce planning process:
Upcoming trends in the industry
How these trends can impact the job and skill demands
Emerging jobs and skills in the industry
Upcoming operating models in the industry
Labour market insights are also instrumental in analysing skill and job roles, future operating strategies, and realising business objectives.
5) Busting SWP misconceptions
While SWP has a pivotal role to play in the business framework, it's also important to tackle various related misconceptions along the way. This allows managers to deal with workforce planning objectively and get buy-in from colleagues, HR practitioners, and executives. Some of the most common SWP misconceptions that must be countered are as follows:
"SWP is only required by large corporations with a large workforce."
"Workforce planning should be the responsibility of the HR department."
"The SWP has to be finalised from the start and it can't be modified once it's implemented."
6) Implementing scenario planning in the workforce planning process
Workforce planning is largely involved with the need to address major changes, like changing market conditions or office expansion and acquisition. Models like scenario planning or what-if conditions can be effective in planning for long-term objectives and improving models like hiring, outsourcing, and managing remote workforces. This also helps managers identify the capabilities and limitations of the current workforce and develop measures to improve productivity.
Sample Scenarios Of Workforce Planning
Now that you have a fair idea about the workforce planning process, here are two sample scenarios of how SWP helped companies, that will further improve your understanding.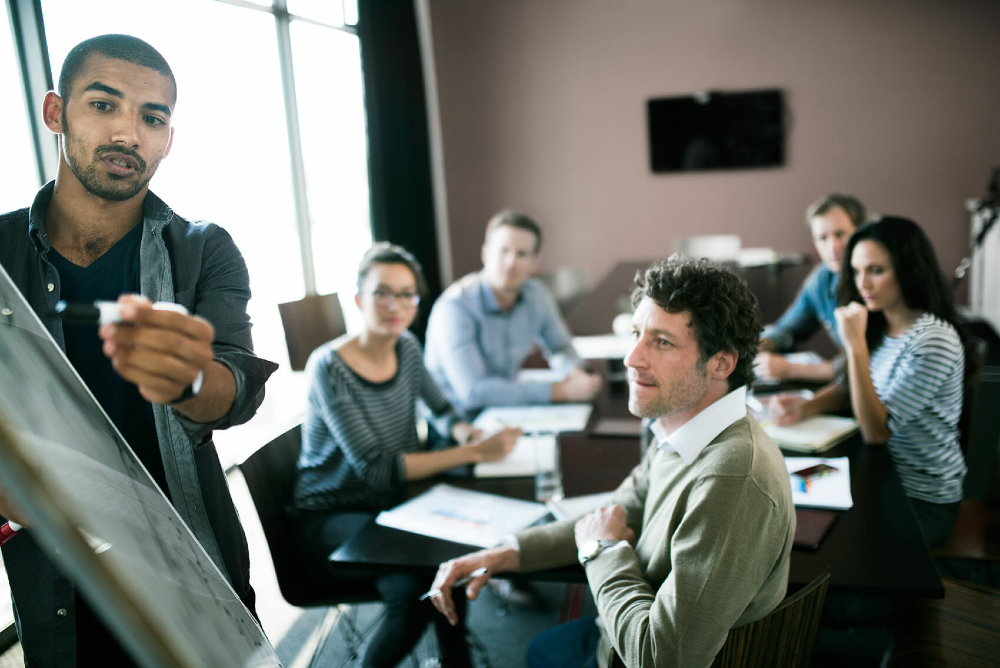 1) Thames Water
Thames Water is the largest water and wastewater services company in the UK, supplying over 2,600 million litres of water to 8.5 million Thames Valley households on a daily basis and also removing 4300 million sewages for 13.6 million consumers. A centralised team managed the overall planning of shifts, work hours, holidays, and so on for the 360 field agents.
According to Will Brown, head of planning at Thames Water, "While functional, this solution was limiting, particularly at times when our average monthly call volume of around 300,000 calls experienced seasonal peaks, during which activity levels can grow by almost 50%."
The process was also impacted when the key planners took leaves or were away from work.
With the help of SWP through an automated tool, Thames Water has been able to streamline its workforce planning in a better and improved way.
2) Driveline
A company offering personalised support to retail businesses faced a workforce crunch when demand increased by seven times during the pandemic. They struggled to stay afloat and break even since they were spending so much on staffing.
With SWP, they managed to find a solution to their staffing problems, which decreased their operating cost by a whopping 37%.
What Are The Benefits Of SWP?
If you're thinking about why we're going on about SWP and completely ignoring OWP, it's because SWP is more commonly used, seeing how it gives a long-term workforce planning solution.
Furthermore, SWP can be extremely beneficial for businesses in both short as well as long-term prospects. In that regard, here are some of the advantages associated with SWP:
Long-term planning: One of the primary advantages of SWP planning is that it contributes to future planning and long-term prospects like recruitment strategies and workplace issues.
Analyse workplace shortcomings: SWP can also help identify possible weaknesses and avoid future risks.
Plan for change: As SWP is concerned with long-term prospects, it takes into account possible changes in the workforce and plans for the same.
In addition, SWP comes with several other advantages like lowered hiring costs, identifying workforce gaps, improving recruitment and management processes, and more.
It Isn't Easy Being A Manager And Properly Planning Your Workforce!
If you're in a managerial role, workforce planning can prove to be extremely beneficial for you and your employees. It familiarises your team with any unforeseen events. Furthermore, it contributes to improving workspace efficiency and productivity and prepares you to handle any challenges that might come your way.
Do you see now that being a manager isn't all bed of roses? But it's worth the effort at the end of the day because overcoming challenges gives a different kind of high and workplace planning is one such hurdle you need to cross as a manager.
---