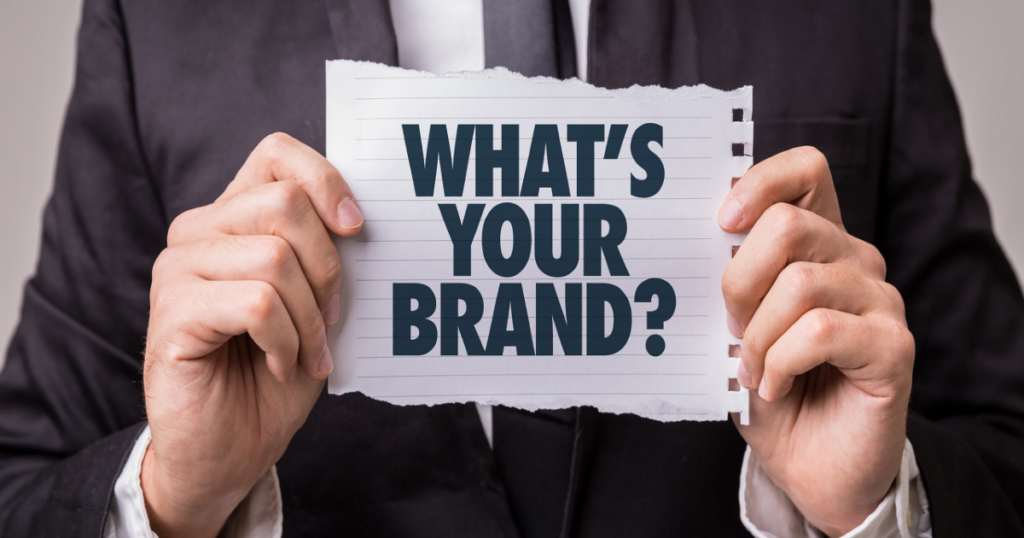 Job hunting has changed dramatically over the last five decades. During the baby boomer generation, job seekers had to show their most professional side, and serious measures were taken to ensure that they made the best impression during their job interviews.
But now, with the power of social media and a much greater sense of job market awareness, the tables have turned. Job seekers can obtain a list of potential employers to work with online, expanding their options. They can also conduct extensive research on the companies to which they wish to apply.
From comparing salaries, benefits, and job responsibilities to reading employee reviews, this phenomenon has compelled recruiting firms to up their hiring game to attract quality employees. Companies are left to answer the question, "How can they compete for the best employees?" Everything boils down to the company's reputation.
While maintaining a company's reputation for a reassuring merger between employer and employee is important, one factor appears to be overlooked as trivial by most organisations - and that's employer branding.
So, What Is Employer Branding All About?
SHRM describes employer brand as what the organisation communicates as its identity to both potential and current employees. It includes the mission, values, culture, and personality of a company. According to Glassdoor, 95% of job seekers consider the reputation of the company when making a career decision. Fundamentally, any interested candidate will look first and foremost at the company's reputation or employer image.
Employer branding responds to this desire for consideration by displaying a good reputation and positive reviews, among other things, to make the best possible impression in the job seeker market. In the same way that companies use advertising to increase sales, they must also promote their reputation to attract dynamic talent.
The first step in evaluating the effectiveness of any company's employer branding strategy is to develop an employer value proposition (EVP). This is a vital component that acts as a guide for companies in determining the types of associations and offerings to be given in exchange for the prospective candidate's skills and experiences. An important process to ensure that your company stays on track with the allocated budget and achieves the desired hiring results.
A well-defined EVP aids in the definition of a company's employer brand, which strengthens the talent acquisition process over time. Creating an EVP will make it clear what values employees are expected to provide as well as what value they can expect in return.
Why Is It Important To Have A Strong Employer Branding?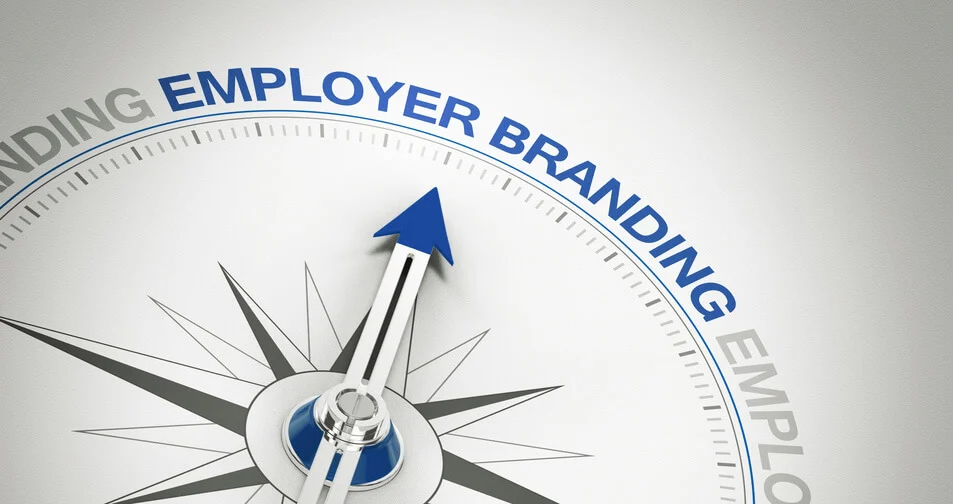 Entrepreneur emphasises that employer branding will not only reduce the cost of hiring good employees but contributes to the development of strong company culture and brand, to the point where employees can even become brand ambassadors. That said, positive employer branding is an intentional implementation that demands careful planning.
It can ultimately motivate existing employees to continue working ergo becoming advocates. This will help to build trust with potential recruits as they receive positive feedback from current employees via word of mouth or online reviews. Furthermore, marketing efforts, strategic planning time, and budget can be reduced on purpose.
Consider the job seeker market. A strong employer brand can provide clear information about compensation, benefits, career opportunities and development, work environment, and culture. These are important factors that a job seeker will consider carefully before agreeing to the tasks. By defining a clear EVP, you will be able to promote your company, become a market draw, and attract top talent.
Who Is Responsible For Implementing Employer Branding Strategies?
Companies must constantly be on the cutting edge of adaptation due to the economy's and technology's constant change. This is a significant issue because modern skills are essential for achieving company milestones and goals, and modern skills are in high demand. Therefore, who in an organisation is in charge of developing employer branding?
It's entirely dependent on the resources, time, money, and capacity of the company. A company's responsibilities are typically shared by the CEO, human resources, and marketing. However, even though most companies regard HR as administrative, 60% of CEOs agreed that a significant employer branding strategy must be devoted to which they're accountable, according to Harvard Business Review (R).
Furthermore, because social media is so prevalent and has a significant impact on a company's reputation, marketing plays an important role in developing employer branding.
How Can The Employer Branding Process Be Implemented?
There are many ways to approach the employer branding process. Again, it is dependent on your company's resources, time, budget, and capabilities. Your company may be considering major changes that will take a significant amount of time. However, following these seven steps will speed up and simplify your decision-making process.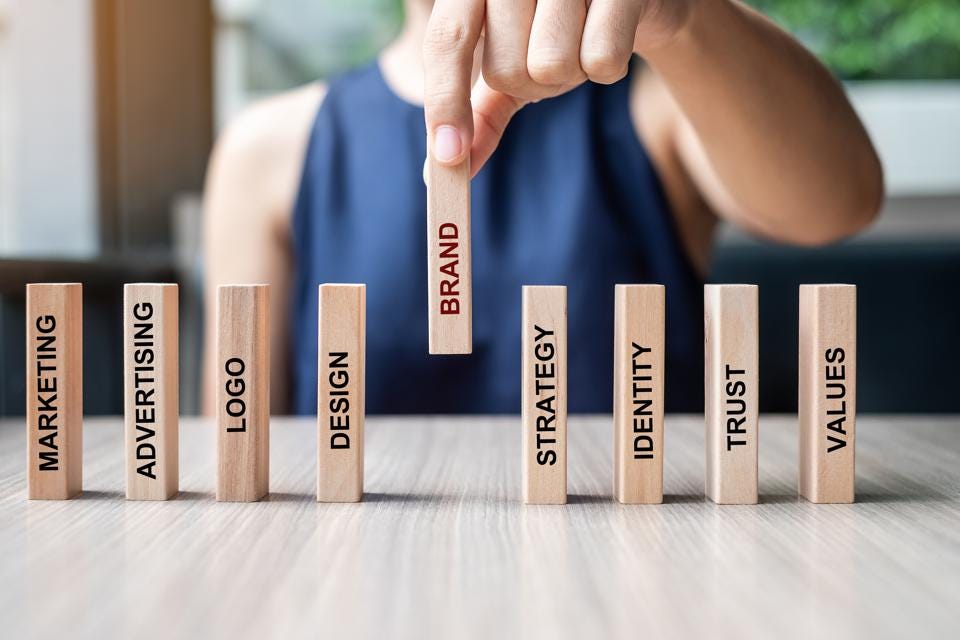 Identify specific and actionable goals: Apply the SMART goal method to identify a specific target within a reasonable and agreed-upon time frame.
Define specific candidate personas: Determine who your company is promoting the position to by considering the candidate's personality, skill, attributes, influences, and motivation, among other factors.
Create a solid EVP: Give hard reasons for potential candidates to choose your company by providing clear information about salary, benefits, opportunities, work culture, and other factors.
Establish employer brand promotional channels: Decide how to promote your company, ideally online.
Implementation and evaluation: Once your company has begun implementation, it's critical to monitor its performance and determine whether or not successful outcomes are being achieved.
Optimisation: In any case, your business can always implement new strategies to achieve better results.
Repeat: Because staying relevant is an ever-changing process, seize opportunities to improve your recruitment approach.
While following this basic employer brand strategy module of planning, implementation, evaluation, and development, you can also use these tips to enhance it:
Aligning employer branding with the company's goals and organisational requirements.
Produce measurable, attainable key performance indicators (KPIs).
Establish roles, resources, and responsibilities.
Evaluate the application process for new candidates.
Monitor and optimise existing employee retention.
(Source: Built In)
Employer branding has aided numerous businesses in remaining relevant, sustaining, and achieving success. For inspiration, here are a few examples of well-known companies that have good employer branding in place, as listed by the Academy to Innovate HR (AIHR).
Netflix: It certainly helps to be the most recognisable streaming service in the world, but what distinguishes Netflix's employer brand is its candour. They emphasise the balance of freedom and responsibility, a unique core philosophy, to attract new hires, in addition to being very active on social media.
Eventbrite: Eventbrite takes a more personal approach, and in addition to referring to their employees as 'Britelings,' the company appeals to them with an evolved workspace philosophy, offering options to work 4 to 5 days a week in the office, hybrid work 1 to 3 days a week in the office, or work completely remote.
Google: Google is widely known to have an A+ rating for retention and happiness. The multinational technology company provides competitive pay, paid parental leave, innovative work environments, and opportunities for self-development.
Employees Are A Company's Most Valuable Resource, As They Can Either Make Or Break It
A company's success begins and ends with its employees. Employees, customers, and stakeholders all can influence the business. A positive employer brand communicates more than just the fact that the company is a good place to work. It has the potential to change the organisation's overall perception across markets.
People can access a company's online presence 24/7 thanks to the Internet, giving the company less control over the types of content that are published at any given time. Besides that, the job seekers market is made up of digital (native) professionals for whom social media is second nature. This allows for greater transparency in other platforms where the public can discuss a company's performance.
As an employer or recruiter, it's critical to consider people because they serve as a reflection of the employer's image. Taking care of the people connected to the company will help the company gain more dominance in the job and business markets. Company leaders must be actively involved in cultivating a favourable company brand with the assistance of HR and marketing in to have the best chance of appealing to people and attracting quality candidates from the job market.
---