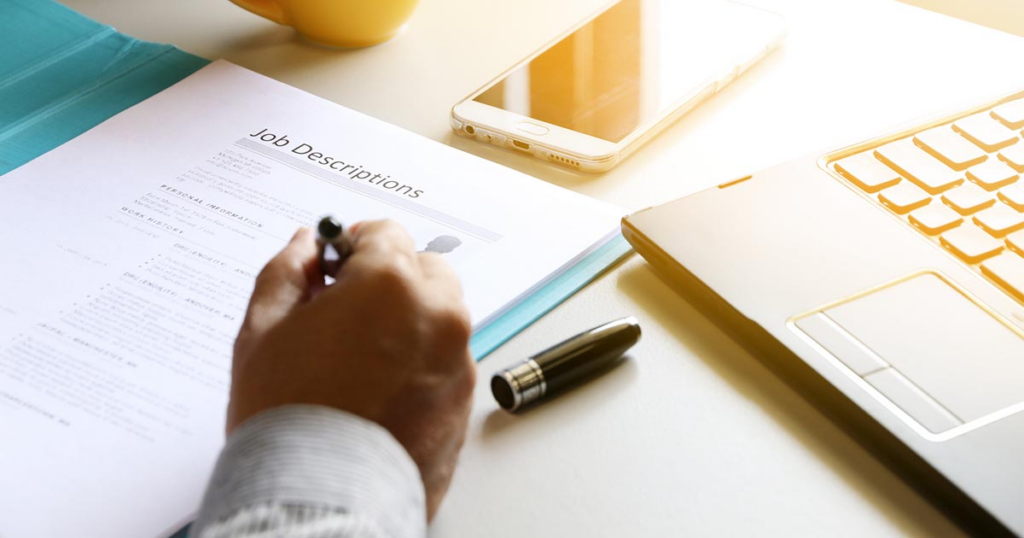 It's no secret that the job market is still largely dominated by males, as evidenced by employee diversity data from the Fortune 500 companies (which make up about 2/3 of the US economy). According to Deloitte, only 27% of Fortune 500 board members are women (including both white and minority women). And only one in six of the Fortune 500 publish annual DE&I reports to commit to progress, and to hold themselves publicly accountable.
While there's no single reason why this imbalance continues to exist, one factor is clearly present: The language used on job descriptions tends to appeal more to men than women. So what can be done about this problem? Well, one great way would be to stop using gendered language altogether! And even though we're not saying you should never use pronouns like "she" or "he", it's important to consider how your job description might read differently depending on who you're trying to attract as candidates.
The method above can be classified as being inclusive, a term that's actually a buzzword which has been around for a while, but its meaning has evolved over time. In the past few years, it's become synonymous with being open-minded and accepting of others, including those who are different from you.
In today's modern workplace, it can be difficult to find ways to incorporate this type of thinking into your hiring process – especially since most job descriptions are so rigidly structured around specific requirements (and even then, those requirements may not always be met). When you're writing a job description, it's important to remember that your goal is to attract candidates with diverse backgrounds and experiences. A well-written job description will help you do this by focusing on the skills and abilities needed for the position, and there are ways to make sure that your job ads are truly inclusive, which we've covered the top tips for you below.
1) Use Gender-Neutral Language Throughout The Job Ad
As we've mentioned above, choosing to use words that can be interpreted as gender-neutral language in your descriptions is a surefire way to ensure that you're creating an inclusive environment. Additionally, you'd be able to reach a broader and more balanced selection of applicants, as proven by studies which found that job ads with gender neutral terms see an increase in the likelihood of hiring more diverse teams, up to 46% when hiring women.
As such, avoid using gender-specific pronouns, like the conventional "he" or she". Instead, use words like "they", or make sure all jobs are open to applicants of any gender by using "and/or" when listing qualifications or requirements for the position. You can even word your job ads to sound like they're speaking directly to the candidate.
Instead of writing "He will design, code, test, and implement our solutions" for the position of a Software Engineer, putting "You will design, code, text, and implement our solutions" ensures that jobseekers don't get the impression that the role is geared towards males only.
You can also choose to use gender-neutral job titles to entice candidates to click in and read the rest of your job posting. Try substituting words like "fireman", "foreman", and "Chairman" with words like "firefighter", "supervisor/manager", and "Chairperson".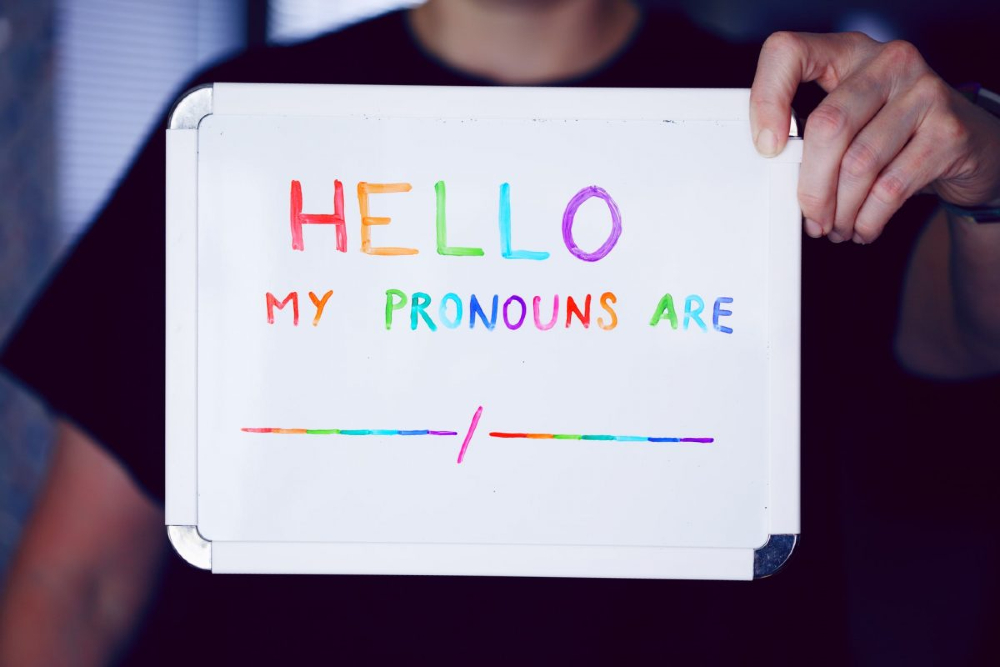 2) Be Aware Of Other Forms Of Biases (Racial, Affinity, Age, Experience, Etc)
It may seem obvious that you should steer clear of any form of bias when creating an inclusive job ad. However, it's easy to fall into this trap unknowingly, since any one of them can be unconsciously implied when creating a list of qualifications based on previous experience working in similar industries.
Take, for example, racial bias that refers to a set of attitudes or beliefs that one race is superior or inferior to another. It can appear in formerly-popular phrases like "blacklist" (defined as a collection of entities that are blocked from communicating with or logging into a computer, site, or network), "brown bag session/lunch" (referring to informal business meetings or training sessions usually held in an office setting during lunchtime), and "cakewalk" (which means a surprisingly easy task). They're now being replaced with words like "reject/block list", "lunch and learn", and "walk in the park", respectively.
Whereas for an affinity bias, it comes to light when a recruiter or hiring manager creates a job description that favours a particular group of job seekers, simply because they have a similar background. This can be anything from the candidate's grade point average (GPA), to the tertiary education institution or club membership. Here's an example of a GPA bias in a job description for an intern in Cybersecurity, which isn't an accurate measure of someone's knowledge: "Junior or senior level student currently enrolled in an accredited college or university, must have at least a 3.0 GPA".
Finally, in today's rapidly digitalising world, the demand for "digital natives" (a term which may limit or exclude applicants who weren't born into the age of the internet) is seeing an uptick as well. It's why recruiters and hiring managers should recognise the experience bias and ageism in job descriptions, when and if they do occur. You can replace it with an inclusive alternative, choosing to rework the sentence to refer to the actual requirement, in a way that doesn't imply that the ideal candidate should be under 30 years of age. For example, "Bonus points if you have technology skills or knowledge in social media".
3) Emphasise That You're Looking To Hire People, Not Candidates
When writing a job description, it's important to be clear about what you're looking for. The best way to do this is by emphasising that you're looking for more than just a candidate; you want the right person who will fit into your team, gel well with the company culture, and contribute positively from day one.
Refrain from having the outdated mindset that there's a "perfect" candidate for every role, as this will not only disregard the individual's ability to learn new skills and adopt knowledge as they go along, it also hints that the person will not be able to adapt to a new environment. Rather, understand that whatever skills or "must-haves" you choose to list in the job description are able to be picked up while the candidate is in the role. But, if you'd still like to highlight certain essential skills, you can soften the sentence with language like "familiarity with", "bonus points for", or "if you have any combination of these".
In the case of inclusivity, focusing too heavily on requirements or necessary skills/experience can alienate top candidates. In fact, research has shown that women feel they need to meet 100% of the listed job requirements before applying, while men often have no qualms in submitting their applications after meeting only 60% of the requirements.
4) Make Sure Your Job Description Reflects The Type Of Candidates You Want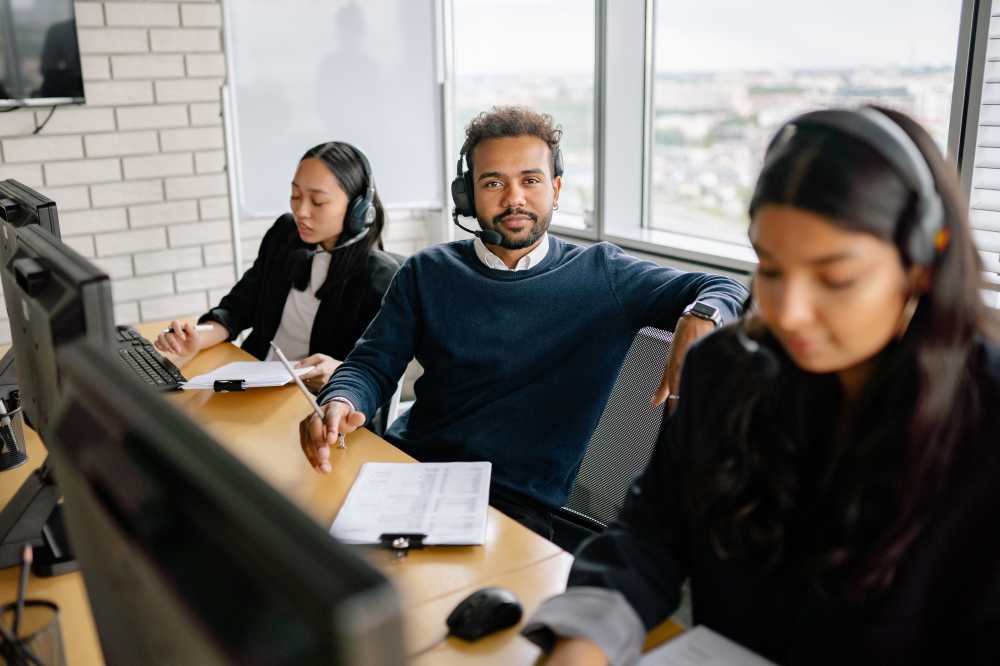 When writing job descriptions, it's important to use the right language that reflects the type of candidates you want to see apply for the role. Firstly, your choice of words might cause candidates to experience a lack of confidence in applying, due to the intimidating language or ambiguity surrounding the job requirements.
For example, by using adjectives such as 'energetic', 'fast-paced', or '110% commitment', it may suggest that your company is seeking a young employee with fewer obligations who can work extended hours. This could potentially indicate a lack of consideration for individuals with families, or a disregard for a healthy work-life balance. To promote inclusivity, your job description should cater to individuals of all ages, marital statuses, and parental backgrounds.
It's also important to avoid using buzzwords and jargon when coming up with a job description. In an online discussion exercise by Rutgers University to find out primary concerns regarding job descriptions, more than 60% of the respondents cited vagueness as their top issue when reviewing job postings.
Some participants felt that job descriptions contained an excessive amount of detail, especially those filled with company jargon and buzzwords, which detracted from the personal aspect of the application process. Examples of jargon, buzzwords, and cliches include terms like 'ninja', 'guru', 'rockstar', 'game changer', 'self-starter', 'wizard', 'disruptor', and 'hacker'.
It's true that most industries possess their own unique terminologies, which experienced employees learn through on-the-job experience. However, job descriptions that are laden with corporate language can actually be one of the biggest barriers and discourage talented prospective applicants, particularly recent graduates or those who are re-entering the workforce or switching careers. As such, aim for more universal wording, like "pays attention to details" or "personable with customers".
5) Welcome And Consider Candidates With Disabilities
To attract qualified and talented disabled workers, job descriptions should mention reasonable accommodations, such as flexible hours or telework policies. Avoid using language in the description that could discourage job seekers with disabilities from applying, and clearly state how disability is supported in the workplace.
Remember, it's important to focus on how a requirement needs to be accomplished, rather than simply what needs to be done. For instance, a job that requires constant movement throughout an office shouldn't be limited to 'walking', since that would exclude someone who uses a wheelchair. The job description should convey that the workplace welcomes and values all candidates, with phrasing such as "ability to complete tasks with or without reasonable accommodations". Additionally, instead of writing "access to your own vehicle isn't always necessary", the description should state "access to reliable transportation", which is more inclusive to people with disabilities.
Refer to the chart below by Monster, which shows that the removal of "how" a requirement is met (i.e. the "how this is accomplished") in favour of stating what needs to be accomplished can make a significant difference:
| | |
| --- | --- |
| Discriminatory Language | More Inclusive Language |
| Must be able to lift 50 pounds | Moves equipment weighing up to 50 pounds |
| Seeking able-bodied individual | [No replacement. Avoid it completely.] |
| Bending and crouching under desks to install equipment | Positions self to install equipment, including under desks |
| Must be able to stand for entire shift | Must be able to remain in a stationary position during shift |
| Talks to students about their financial concerns | Communicates with students about their financial concerns |
| Walks throughout the building to access files | Moves throughout the building to access files |
| This role requires visually inspecting sites for safety | This role requires inspection of sites to detect safety concerns |
6) Highlight Your Company's Commitment To Supporting Diversity And Inclusion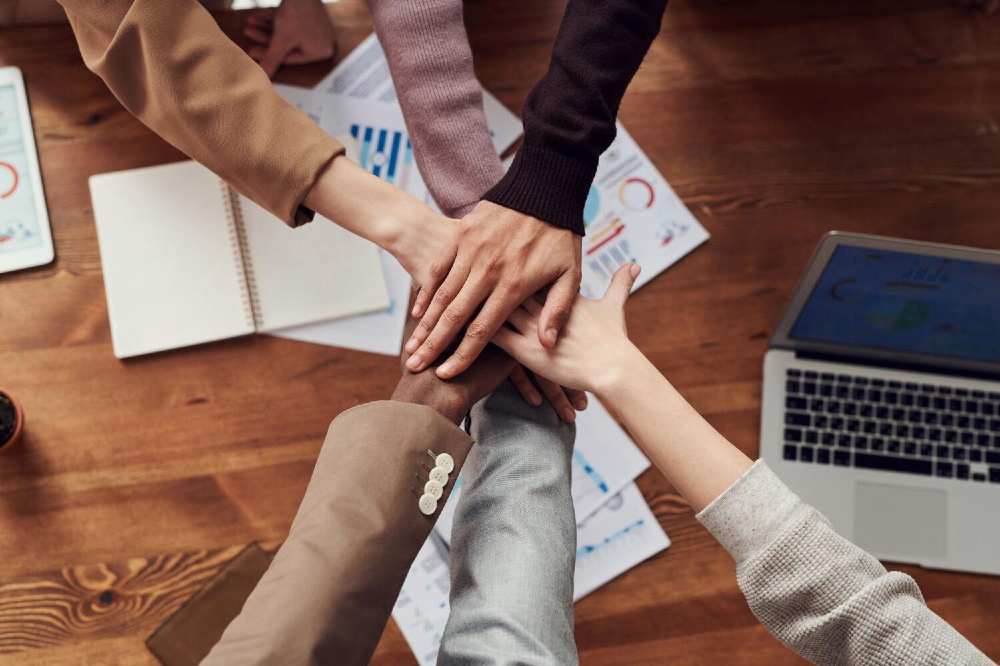 If your company is actively working to create a more welcoming and non-discriminatory workplace, it's worth mentioning this in your job descriptions. This will make it clear that your company is an Equal Opportunity Employer, dedicated to fostering a diverse and inclusive culture, and committed to avoiding discrimination against candidates and employees based on protected characteristics such as:
Disability
Gender
Race
Sexual orientation
Religion
Age
Country of origin
You might also want to mention specific inclusion-related initiatives your company has undertaken, such as employee resource groups or mentorship programmes for women and people of colour. Including a simple invitation for underrepresented groups to apply, or requesting applicants to let you know if they require accommodations, can be particularly impactful.
In fact, research has shown that inclusive job descriptions that go beyond the standard equal opportunity statement will be able to fill their open positions, on average, 10% faster across all demographic groups than those that do not. However, it's important to ensure that your job description's language consistently aligns with your commitment to inclusion. Candidates will only believe your company is inclusive if your job description reflects this through its tone and phrasing.
Here's a good sample from Johnson & Johnson, who their own comprehensive DEI (Diversity, Equity, and Inclusion) policy:
Our Vision
Be yourself, change the world. Our vision at Johnson & Johnson is for every person to use their unique experiences and backgrounds together – to spark solutions that create a better, healthier world.
Our Mission
Make diversity, equity, and inclusion how we work every day. Our mission is to make diversity, equity, and inclusion our way of doing business. We will advance our culture of belonging where open hearts and minds combine to unleash the potential of the brilliant mix of people in every corner of Johnson & Johnson. We will create equity by tailoring tools and resources to meet individual needs, and by continuously improving our systems and processes so everyone has the opportunity to reach their full potential.
Your Business Can Succeed With The Right Team Of Diverse Talent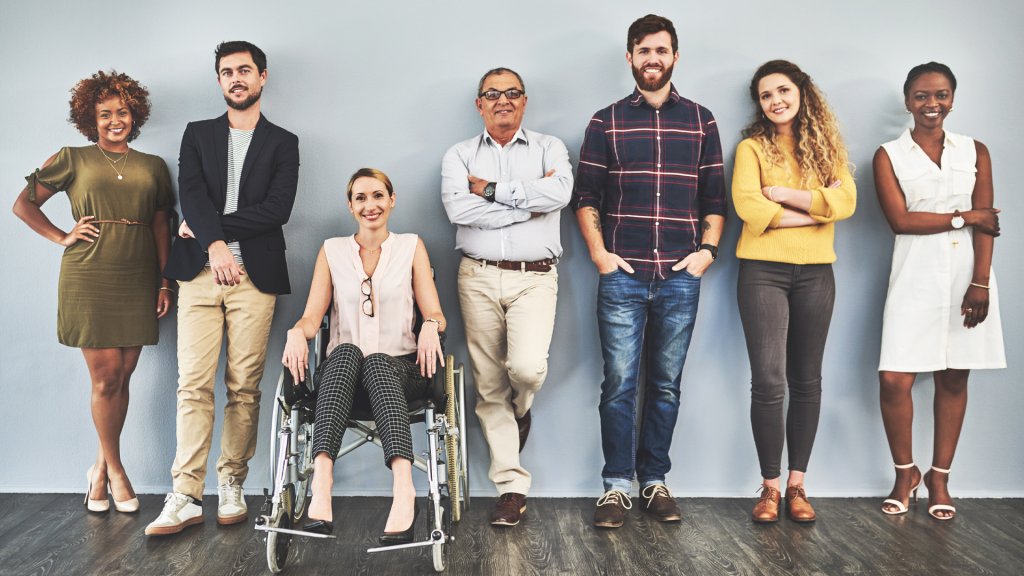 Your company's culture is your brand. And, if you want to attract and retain the best talent, you need to create a culture that supports diversity and inclusion. You can do this by creating a workplace where everyone feels comfortable being themselves, and has equal access to opportunities. To ensure you start on the right foot, it's important to pay attention to the job descriptions to ensure they're inclusive and appeal to underrepresented candidates, by constantly evolving and improving them.
One way to do this is by sending drafts of the job description to underrepresented talent on the teams you're hiring for, and asking for their suggestions. Ask them if the job description would give them the impression that they'd be welcome on their own team. However, it's important to be clear that this is only if they're willing to give feedback, because overburdening employees who are underrepresented can go against the entire diversity initiative.
By taking note of these elements and incorporating them into other job descriptions, you can better attract underrepresented candidates, and help them feel welcome in your company. This ongoing process of seeking feedback and making changes will help ensure that your job descriptions are effective in attracting a diverse range of candidates. It also makes your company more attractive to employees, who are more likely to stay in their positions if they feel their identity is valued and respected by their employer.
In the end, inclusive job descriptions are not only good for business, but also a great way to attract a diverse pool of applicants, and ensure that you're hiring the right person for the role. Case in point is a LinkedIn report which found that women are proven to be more selective when they apply for jobs. They tend to screen themselves out of the conversation, and submit fewer job applications than men. And yet, studies have highlighted the positive impact of employing women, particularly for leadership positions, on the success of businesses. For instance, companies in California with the highest percentage of women executives and board members had significantly higher median returns on assets and equity, at least 74% higher than among the overall group.
Thus, by making sure that you use the right language and carefully choosing the words, you can show how much your company values diversity. Inclusive job descriptions will also help promote an environment where candidates from all backgrounds feel comfortable applying for positions at your company – which means more people from underrepresented groups will have access to opportunities they otherwise wouldn't have had!
---