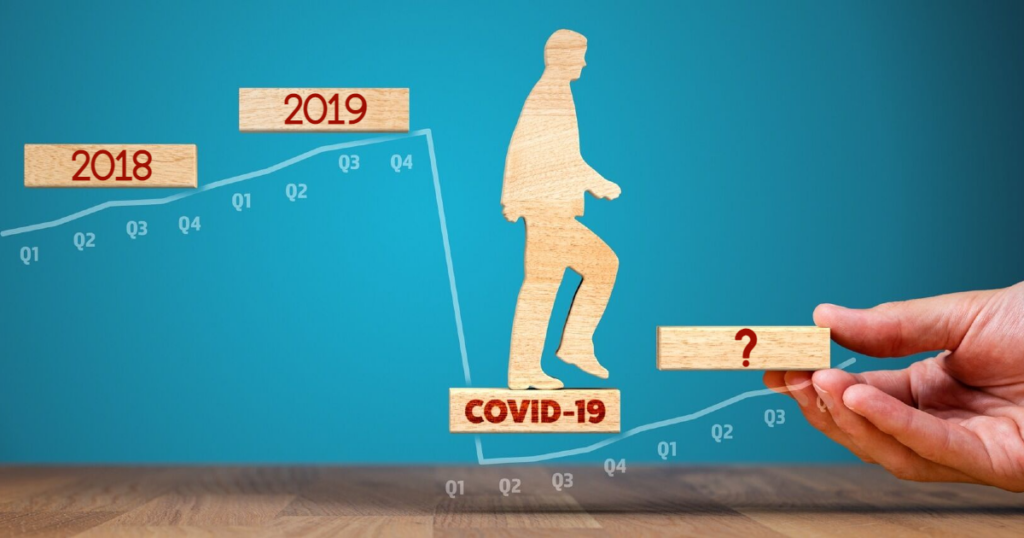 What legacy will Covid-19 leave in a world that has changed drastically, but is more resilient? The effects of the pandemic, which resulted in many lives lost and countless people losing their jobs due to its rapid and unchecked spread, are still very much felt to this day.
While employment began to recover months later, it remained high throughout 2020. Nevertheless, many industries continue to view the pandemic as a blessing in disguise. Companies took all the necessary measures to ensure business continuity and survival, as the entire world worked to contain the pandemic. It has fundamentally altered how people interact with one another, and has sparked unheard-of changes in every sector of the global economy.
The List Of 14 Industries And New Technologies That Will Thrive And Shape The Post-Covid World
The pandemic ushered in a period of opportunity for new industries to develop and shape consumer behaviour for decades to come, much like previous recessions.
While some already-existing industries will likely struggle to survive, some will flourish as they are compelled to transform, reorganise, and evolve to fit the new norms. Just consider how many things, including workouts and school classes, became available online in the aftermath of the outbreak.
According to a CBINSIGHTS Research Report, the following are some of the industries and technologies poised to thrive and shape the post-Covid world.
1) Healthcare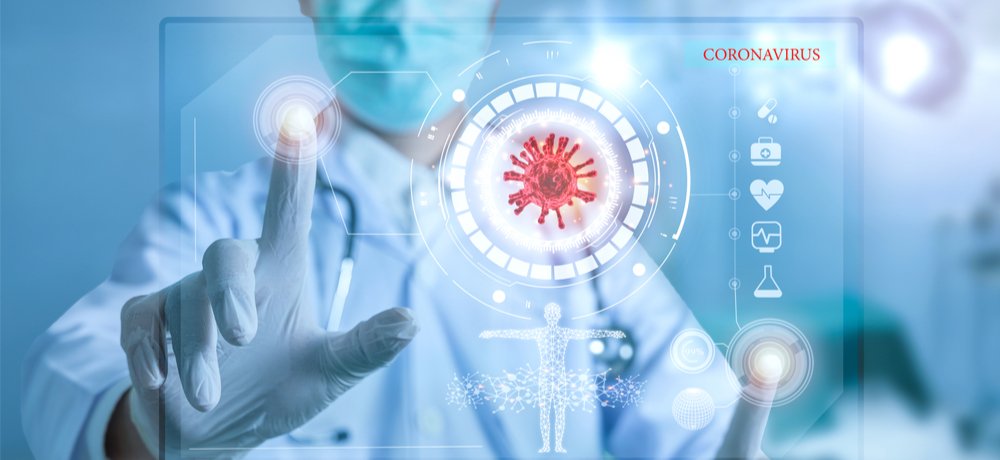 Due to overcrowded hospitals and the risk of infection, patients and healthcare professionals were forced to quickly adopt telehealth services and remote health monitoring. McKinsey reported that from July 2021, telehealth services were used 38 times more frequently than they were before the pandemic. VC firms jumped on this trend quickly, and invested three times as much money in digital health startups in 2020 compared to 2017.
Telehealth technology, continuous and remote diagnostics, remote mental healthcare, virtual fitness, plus aging-in-place technologies may all continue to develop as infrastructure advances and these services become more widely known. This could be true even after the pandemic has ended.
2) Work
People have been confined to their homes as a result of social isolation policies, making remote work and workplace flexibility trends necessary. Many businesses were forced to make the switch from traditional office work to remote work. Employers and employees thus utilised technology, such as virtual reality and video conferencing apps like Zoom and Microsoft Teams, to balance productivity with overall well-being.
Due to the explosive growth in demand for its services in 2020, Zoom's share price increased by almost 400%. As a result, tech firms have seen unprecedented network stress, and a massive demand for their services. The new workplace norm is thought to be here to stay, even after the pandemic has passed, because businesses across all industries had to adjust to the difficulties of a suddenly dispersed workforce.
3) Fitness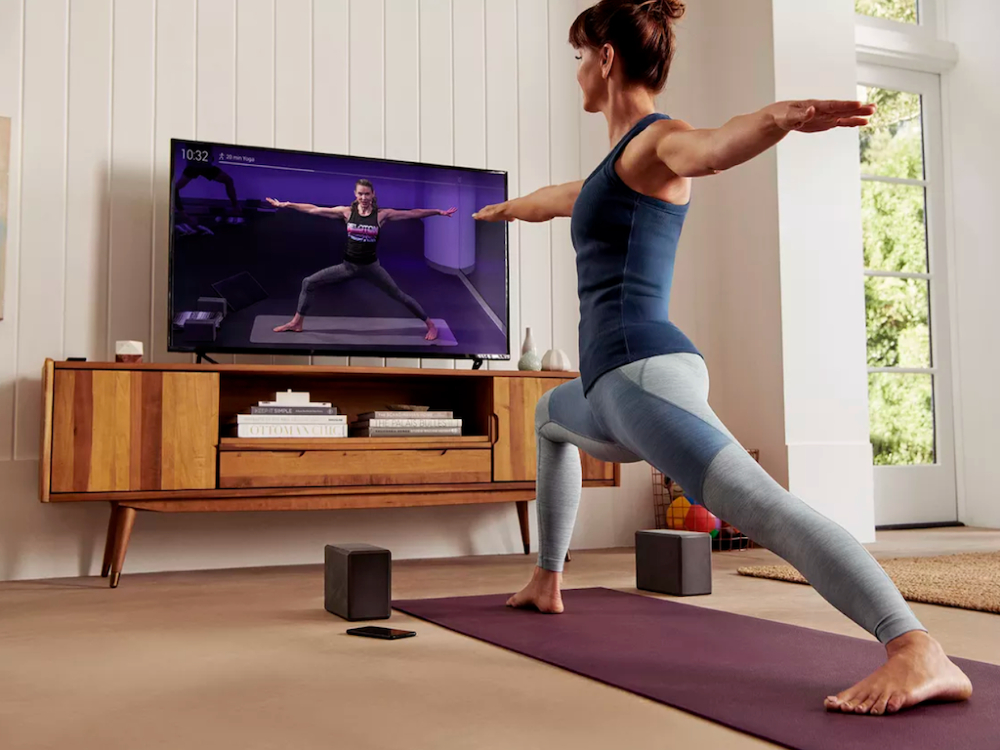 The Covid-19 outbreak had an impact on the $96.6 billion fitness sector. Over 350,000 fitness instructors and trainers in the United States alone were forced to switch to virtual classes. Many of them have adapted by using already-available video-streaming services like Zoom, Instagram Live, FaceTime, and YouTube that weren't necessarily designed for the purpose. According to ClubIntel, 72% of fitness club owners now offer on-demand or live-streamed workouts, up from just 25% in 2019.
Even though many gym-goers are content with their new home gyms, physical fitness may experience a rebound as the Covid-19 crisis passes. One appealing feature of in-person fitness is the routine of going to the gym for spin classes or other workouts, but it's more than that. However, a hybrid model of at-home and in-person workouts is probably here to stay due to the added convenience of virtual fitness, and the lower cost of digital classes compared to those in studios.
4) Enterprise VR (Virtual Reality)
Before the start of Covid-19, it was anticipated that the market for enterprise VR hardware and software would reach a value of $12.6 billion by 2025. For years, businesses have been figuring out how to use the technology. In the early fall of 2021, Facebook released a beta version of Horizon Workrooms, a VR remote control app. This release represented the next stage of this shift. The app allows Oculus Quest 2 VR headset users on Facebook to present themselves as avatars during virtual meetings.
The implementation of social distancing laws and the widespread adoption of remote work has given VR tech companies the chance to prove their value to businesses in unforeseen situations. Additionally, VR has supported business operations across a variety of sectors. Social distancing indicates that many in-person tasks can be carried out safely, effectively, and at scale in the virtual world, suggesting that virtual reality may one day become a constant part of enterprise infrastructure.
5) Education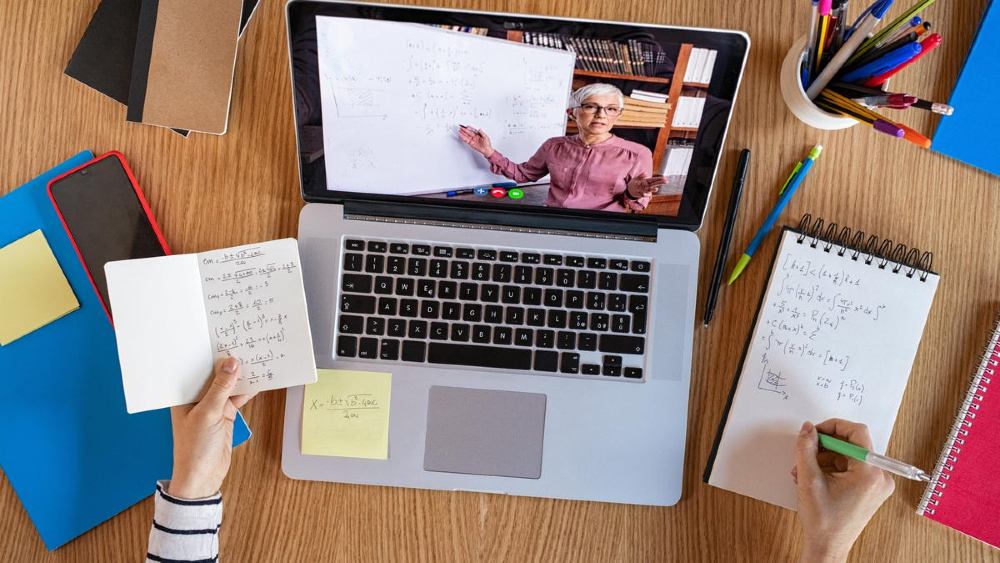 Long before the pandemic, analysts predicted that schools and universities would value the edtech market at $350 billion by 2025 as a result of updating their infrastructure to include digital alternatives to the traditional classroom. Covid-19's arrival, however, compelled a much faster expansion. During the height of the pandemic, remote learning technology and online courses filled the demand. However, the widespread return to in-person learning in the US was a sign that remote learning is likely to remain a backup option in most circumstances.
Even after the virus has passed, schools and universities will probably still use digital learning infrastructure as it advances, because there's plenty of room for improvements. While this is going on, tech behemoths like Microsoft and Google will keep funding their initiatives in the field of education, leveraging their existing connections with parents, teachers, and administrators who use their products.
6) Manufacturing
The coronavirus pandemic has revealed how vulnerable the manufacturing and logistics sectors are to a sudden, widespread disruption in human labour. Businesses are likely to take action to protect themselves from similar disruptions in the future. To reduce the industry's reliance on human labour and aid manufacturers in adapting to shifting market conditions, this is likely to include increased investment in adaptable, scalable, automated solutions. Particularly well-positioned to speed up that evolution are automation and 3D printing.
When it comes to adapting to rapidly shifting demand, 3D printing technology has proven to be flexible and adaptable. For instance, Stratasys, the company that owns the popular 3D printer brand MakerBot, partnered with Massachusetts General Hospital to co-sponsor an innovation contest for the creation of printable ventilators. Besides converting its facilities to support the production of emergency medical supplies, UNYQ, a company that creates 3D-printed prostheses for amputees, did the same. The value of 3D printing for rapid prototyping will also drive increased adoption in sectors like manufacturing, automotive, and robotics, which together make up a $63 billion global market.
On the other hand, automation represents a long-term change in how businesses conduct themselves and is not a band-aid. According to the consensus of industry analysts at CB Insights, it represents a $337 billion global market. The organisations that take action to further automate their business processes during the crisis will probably keep doing so after it has passed, and adoption will spread beyond them as other businesses automate to keep up.
7) Retail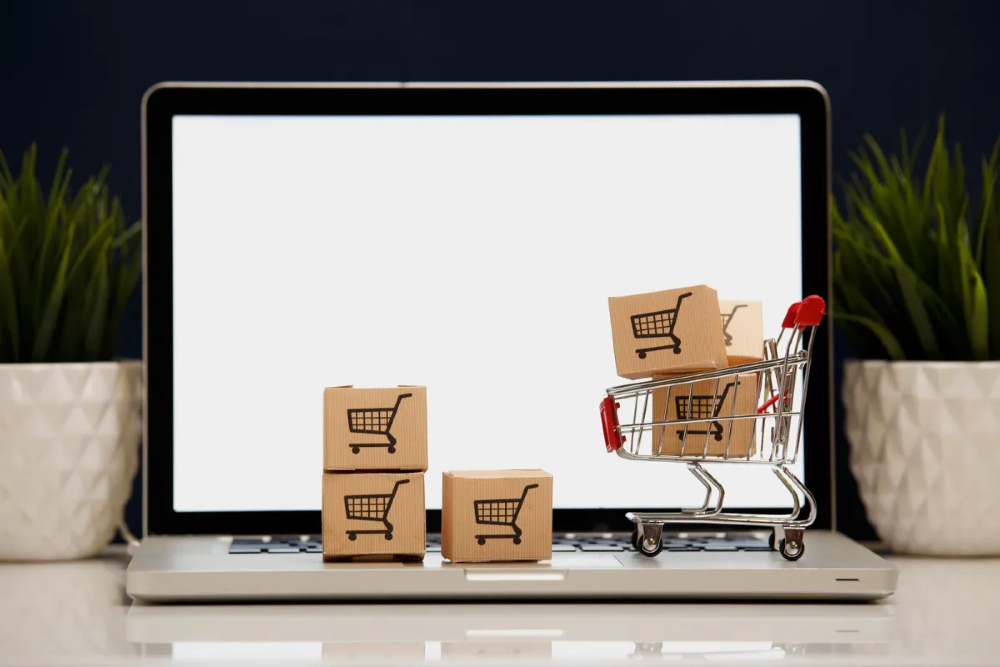 Although Covid-19 may have exposed the flaws in the just-in-time logistics strategies favoured by many supermarket retailers, it has also given businesses new opportunities to strengthen those weaknesses. Due to the pandemic, there's now an unheard-of demand for online grocery delivery services, with many customers making their first purchase (and more!). Both regional chains and independent stores have had difficulty keeping up. In areas particularly hard hit by Covid-19, like New York City, orders that used to take hours to complete are now taking weeks.
Larger retailers like Amazon and Walmart will probably increase their market share in the future by enhancing the online grocery shopping experience with technological advancements like 3D product renderings, as well as customer service enhancements and quicker delivery times. At the same time, the pandemic has compelled businesses to invest heavily in their online operations, and the momentum that virtual commerce is gaining appears likely to last into a post-virus era.
8) Customer service
Many customer support teams have found themselves fielding a noticeably higher number of calls from customers with inquiries about return and cancellation policies, store closures, and other topics in addition to fulfilling orders and processing sales. Businesses that use conversational artificial intelligence (AI) and cloud-based call centres may be better able to navigate the post-Covid-19 world than those that rely on face-to-face interactions; this dichotomy is likely to further divide the service economy in the years to come.
Many retailers have embraced chatbots as a component of larger social media engagement strategies because they understand the value of meeting customers where they are. For example, H&M and Sephora have introduced conversational agents on Kik, while brands like Burberry and Tommy Hilfiger have introduced their chatbots on Facebook Messenger.
As the number of online orders rises and consumers look for new ways to buy goods and services online, companies like fast food chains, governments and local authorities, as well as health organisations, may come to rely more heavily on conversational agents in the future. The quality of the information consumers can access and the simplicity of interaction will be chatbot developers' greatest competitive differentiators in the post-Covid-19 world.
9) Cloud call centers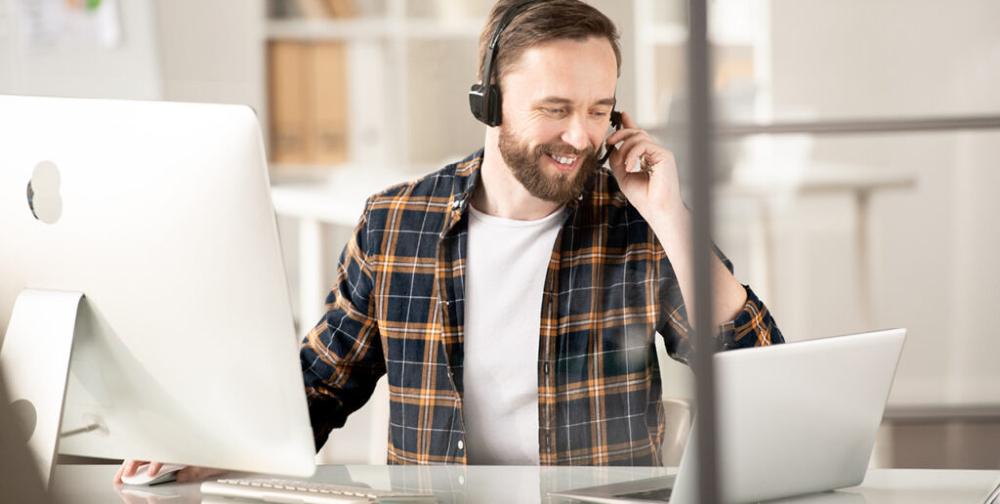 Many businesses have switched from using physical offices to cloud-based solutions for their call centre operations over the past ten or so years. The pandemic largely disrupted call centres that were still located on-site. An example would be Verizon that was forced to halt operations at its call centres in Wilmington (North Carolina) and Elgin (South Carolina) in March 2020 after staff members tested positive for Covid-19.
Cloud-based call centres have grown to be a popular choice for businesses looking to keep up support operations in the face of physical distancing policies. The collaboration between Amazon Web Services (AWS) and ServiceNow to offer an AI-driven "contact center-as-a-service" product suggests that these services may become more common even after the pandemic, as more businesses seek to lower their support costs while maintaining or raising current levels of customer care.
10) Finance
When social segregation became mandatory everywhere, fintech had a chance to convince users that it was worthwhile to entrust an app with their money. Despite of this, regulation will have a big impact on how opportunities in the fintech sector develop in the post-Covid era.
In the wake of Covid-19, public opinion has drastically changed in favour of contactless payment methods. According to surveys, a growing number of consumers view contactless payments as a fundamental requirement for products. Businesses are already responding to consumer demand, quickly implementing contactless payment methods in grocery stores, restaurants, and other critical establishments.
Additionally, branchless banking presents a sizable enough market opportunity for fintech to start providing banking services. High-yield savings and checking with ATMs were two of the cash-management products that Robo-advisor Betterment unveiled in October 2019. Acorns, a micro-investing app, adopted a similar strategy in May 2020 and expanded its lineup of retirement and investment products to include a Spend Account. Whatever the case, it's likely that digital financial services will continue to grow after lockdowns are lifted given the convenience and security they provide.
11) Entertainment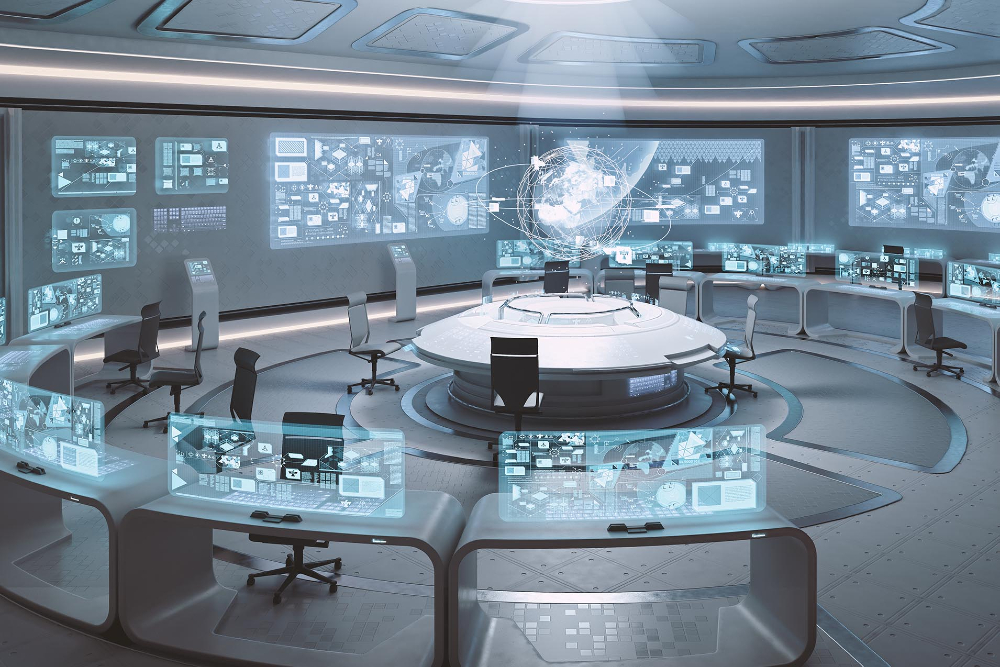 Many customers were looking for virtual simulations of entertainment events like concerts and events, gaming leagues, and food festivals when venues closed and large gatherings were temporarily prohibited with the emergence of Covid-19. Most live events were completely cancelled, and many that offer virtual tickets in addition to in-person passes have moved to online only.
Some events have employed cutting-edge strategies to host virtual events and increase their online event programming to avoid losing additional revenue. For instance, in April 2020, organisers staged a virtual version of the Grand National horse race in the UK using computer graphics and sophisticated algorithms. Legislative meetings are also increasingly taking place virtually. The UK's lawmakers also held the first-ever "Parliament via Zoom" in the same month, which was the first time in more than 700 years that Parliament had not convened in the House of Commons.
However, since many event organisers are unable to charge the same fees for virtual events, the necessity of virtual events may have a long-term effect on event revenues. Nevertheless, AnyRoad reports that event organisers anticipate raising their spending on online experiences by 58% in the future. Future improvements for event planners include crisis management, contractual knowledge, and a new set of marketing and technology skills.
12) Security
Budgets for cybersecurity are rising as more people are now required to work online. This is because the widespread use of remote work has exposed security system flaws in organisations. Separately, long-standing innovations in data privacy and surveillance technology are regaining attention.
Although cyberattacks are a constant in the online world, they have increased significantly since the Covid-19 pandemic, sometimes by more than three times month to month. Nowadays, a large portion of the world works remotely online; there's a growing demand for online delivery and shopping services; online streaming services are the preferred method of entertainment. These points of entry give cybercriminals more opportunities to locate vulnerable targets.
Security issues surrounding these applications will probably continue as distributed work and education become more prevalent in everyday life following the Covid-19 crisis. Businesses are more likely to implement strict corporate security and compliance structures to accommodate more remote workers. The Global Cyber Security Market was estimated to be worth $140.12 billion in 2021, and it's anticipated to grow to $423.56 billion by 2028.
13) Personal surveillance technology
This technology became a crucial tool for containing the spread of the virus. Given the seriousness of the threat, there has been a shift in public opinion toward the incorporation of surveillance technology into daily life, provided that it aids in detecting and reducing the spread of the virus. It's anticipated that The Global Video Surveillance Market will grow from $40.1 billion in 2020 to $81.3 billion by 2028.
Technology behemoths have also combined efforts to track people's movements. Google's Covid-19 tracker uses information from users' mobile phone locations to examine how movements within communities have changed as a result of the pandemic. The Exposure Notifications System for Android and iOS, which was jointly developed by Google and Apple, ensures easy contact tracing on mobile devices.
Several camera manufacturers have asserted that their infrared and thermal imaging cameras are capable of detecting fever, aiding in the post-Covid-19 world's need for the screening of sick people. Some experts predict that thermal imaging cameras will continue to be used, even after the pandemic is over, including for surveillance purposes unrelated to health.
14) Food services
Since funding and technological advancements have increased awareness of the market, food delivery has already experienced a surge in popularity. Last-mile food delivery has also been steadily gaining media attention. The Covid-19 crisis has only accelerated the rise of various delivery services to the point where they are now an essential aspect of customers' lives.
Between March 2020 and March 2021, delivery orders in the US increased by 142% and carryout orders by 130%. On the other hand, cloud kitchens (also referred to as dark kitchens, virtual kitchens, or ghost kitchens) are eating establishments that accept orders and deliver them without allowing customers to eat in. Demand for food delivery from these cloud kitchens has increased as a result of Covid-19's requirement that people stay at home.
If you're looking for more about the future of a post-pandemic world, why not check out our other article coverages:
1) Pandemic-Rebound Part 2: What Are The General Outlooks And Opportunities From Around The World?

2) Pandemic-Rebound Part 3: What Are The Long-Term Impacts And Newest Trends We Can Expect?
---