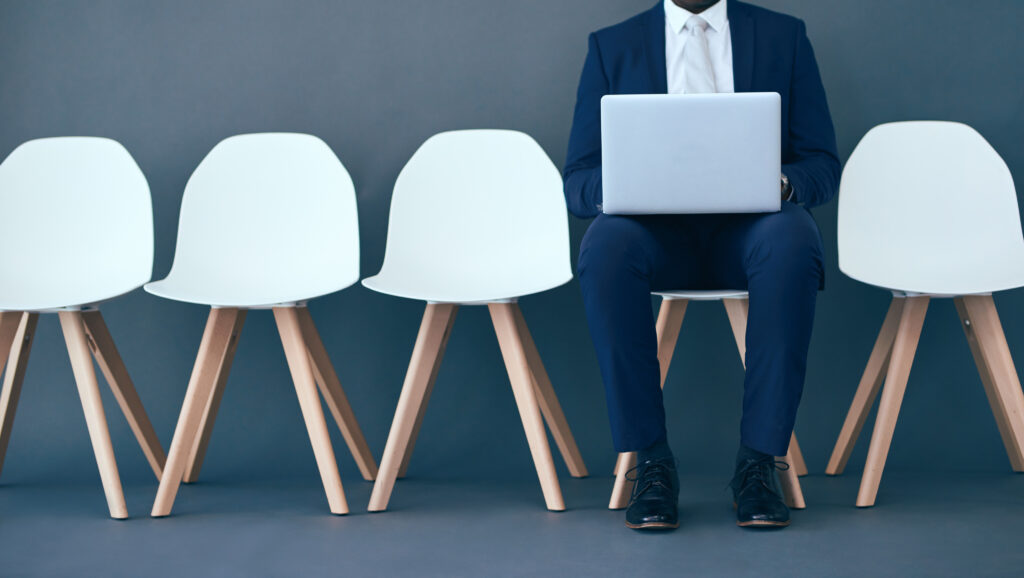 Finding the right candidates for open job positions can be a daunting task for employers. Job boards have become a popular solution to connect with potential candidates. However, not all job boards are created equal. Some job boards are more effective than others in delivering results for employers. In this article, we will explore the top job boards that work for employers and help them find the best candidates.
GRIT is a venture-backed recruitment company that provides a unique recruitment service for employers to hire qualified talent quickly and reduce the cost to hire significantly. What sets GRIT apart from other job boards is the AI-powered Talent Platform that automatically qualifies job-ready candidates in just three days for any roles specified by employers at a fixed price of US$999. Additionally, the GRIT Talent Platform integrates with some of the most common ATS, facilitates multi-user collaboration, and provides smart scheduling options for employers to arrange interviews instantly.
In other words, an employer can enjoy impressive recruitment support at a significantly low cost (US$999) to achieve a more effective and efficient hiring process. Talk to GRIT to learn more!
SEEK Asia has a wide network of regional job boards across South East Asia and Hong Kong — JobStreet MY, JobStreet PH, JobStreet SG, JobStreet ID, JobsDB HK, and JobsDB TH; reaching 36 million active talent profiles in these regions, with more than 240,000 jobs at any given time. On top of that, SEEK Asia has also been reinvesting in its products and offerings to help both employers and job seekers in matching efficiency and effectiveness.
One of the biggest investments from SEEK Asia is on their data capability and platform to help employers increase the chances of job ads reached and viewed by the matching talent by up to 20%.  Simply put, employers can be sure that they will be able to recruit talent that meet their company needs and requirements easily by utilising SEEK Asia's robust data capability and platform. 
Products for employers
SEEK Asia offers multiple job posting packages that are tailored to meet different needs of employers. Instead of paying per job posting, employers purchase a set amount of credits that can be used to select the appropriate job posting package for their roles. This approach is particularly useful for employers to manage their budget effectively based on the urgency of their hiring needs.
| | | |
| --- | --- | --- |
| Branded | Premium | Premium Ad Plus |
| Employers get to enjoy all the benefits of Lite Ads. | Employers get to enjoy all the benefits of Branded Ads, plus. | Employers get to enjoy all the benefits of Premium Ads. |
| 2x more space for employers to showcase their top 3 value propositions. | Will be able to enjoy the ability to prioritise candidates on both mobile and desktop devices. | Employers will have access to personalised job ad writing and posting. |
| Personalised image banners. | Faster access to potential candidates. | The ability to screen and list potential candidates. |
| Wider reach. | - | Time efficiency by only interacting and engaging with potential candidates only. |
In addition to the job postings that come along in each of the ad packages, other features that further complement the job posting include:
Upload header image and logo to create a good first impression
Upload up to 5 pictures to showcase company culture and environment
A "why join us" section to promote all the opportunities, perks and benefits offered by their company
A "company overview" section to help candidates to gain more understanding about their company
SEEK Asia's Talent Search has a vast database and employers can leverage this to actively search for the right candidates instead of waiting for candidates to apply for jobs. Employers will also be able to customise their search to find candidates with specific skill sets.
Using SEEK Asia's SiVA Recruitment Centre tool, employers will be able to take advantage of its advanced filtering capabilities; they can widen or narrow their candidates to fit hiring preferences. In addition, SiVA Recruitment also allows employers to collaborate with stakeholders throughout the selection process so that they can make quicker decisions.
SEEK Asia's Employer Branding Services help employers to stand out from their competitors by effectively expanding their company's reach through mass media and targeted media. In addition, employers will be able to track their branding campaign; find how the job market perceives them via reviews and ratings.
What differentiates SEEK Asia from other job boards?
Well-positioned and known within the Asia region as a comprehensive job search site. SEEK Asia provides a huge talent pool for employers to choose from — low skills, mid-level and high-end white collar. Allow employers to attract both local and global talent to work for their company. Extensive talent search features that allow employers to find the right talent. 
LinkedIn is a powerful professional networking platform that provides unparalleled opportunities for connecting with like-minded businesses and expanding employers' professional talent pool. LinkedIn boasts an impressive 900 million users across 200 countries & territories in 2023, with 13 million users in Southeast Asia and 2.77 million users in Hong Kong.
Unlike other job boards, employers will have the opportunity to connect directly with potential candidates by contacting them directly via the Linkedin direct message. This allows employers to gauge and know their potential candidates at a more personal level, not just from their resume.
In addition, employers can create a hassle-free application process using the Linkedin Easy Apply feature. And employers can share their company's latest achievements and milestones to attract and engage candidates on the Linkedin social platform. 
Products for employers
LinkedIn Recruiter is a premium tool offered by LinkedIn that provides advanced search and messaging capabilities for recruiters to find and connect with potential candidates on the platform. It allows recruiters to search for candidates based on various criteria such as job title, location, industry, and experience level, and provides access to in-depth candidate profiles, which include details such as work history, education, and skills.
LinkedIn Recruiter Lite, on the other hand, is a more basic version of LinkedIn Recruiter that offers a simplified search and messaging interface. It is designed for smaller companies or individual recruiters who do not need the full range of features provided by LinkedIn Recruiter. LinkedIn Recruiter Lite still provides access to candidate profiles and messaging capabilities, but with some limitations compared to the full version of LinkedIn Recruiter.
LinkedIn Jobs allows employers to post open roles and easily target, prioritise, and manage qualified candidates. LinkedIn's algorithm helps the jobs to reach the right audiences and if that's not enough, they also allow employers to add a budget to promote the urgent roles to increase visibility and expand reach.
LinkedIn can provide real-time insights to help employers make the right hiring decisions. In addition to that, it can also assist employers to find quality candidates effectively and address skill gap issues via benchmarking. This hiring tool also allows employers to create future talent pipelines using detailed snapshots and talent recommendations.
LinkedIn Talent Hub is a recruiting and applicant tracking system designed for companies to streamline their hiring process. It allows recruiters and hiring managers to post job openings, manage candidate applications, and collaborate with team members all in one platform. Talent Hub also offers features such as candidate sourcing, job posting distribution, and customizable hiring workflows to help companies find and hire top talent more efficiently. Additionally, the platform integrates with other LinkedIn products like LinkedIn Recruiter and LinkedIn Learning to provide recruiters with more resources and insights to make informed hiring decisions.
What differentiates Linkedin from other job boards?
LinkedIn stands out from other job search sites for employers due to its focus on professional networking and comprehensive profiles. With a vast and diverse talent pool, employers can connect with potential candidates based on their skills and experience, and build meaningful relationships. LinkedIn profiles provide detailed information, allowing employers to gain a comprehensive understanding of candidates' professional backgrounds, skills, endorsements, and recommendations. 
Indeed is one of the job board pioneers that was founded in 2004. It boasts a massive 665 million visits globally monthly with 42.1 million visits from SEA and 1.6 million from HK, it also claims to have 200 million resumes worldwide — meaning employers will have access to a huge pool of candidates. For employers looking to fill non-executive roles quickly, Indeed may be an appealing option because though Indeed caters to all industries and experience levels, Indeed is mostly frequented by entry-level and lower-level professionals candidates rather than executive level candidates. 
Products for employers
Job Postings
It comes with free job postings but with limited reach. However, employers have the option to sponsor their job ads with a dedicated budget to get more reach. It starts at $5 a day.
Indeed Resumes
Indeed Resume Search is a tool for employers to find and connect with potential job candidates on the Indeed platform. Employers can search for resumes using various criteria, view detailed candidate profiles, and save and download resumes. The tool also offers the option to contact candidates directly through the platform, and set up alerts for new resumes that match their search criteria.
Indeed Hiring Platform
The Indeed Hiring Platform is a comprehensive recruiting solution designed to help employers streamline their recruitment process. It offers features such as job posting, candidate sourcing, applicant tracking, and analytics to provide employers with a complete recruitment solution. The platform also integrates with other tools, such as Indeed Assessments and Indeed Instant Match, to help employers make data-driven hiring decisions and connect with qualified candidates quickly. 
What differentiates Indeed from other job boards?
Indeed is a strong option if the location and types of jobs align with what employers need. Given employers can control the costs of their job postings via sponsoring option, making it a budget-friendly choice for employers. 
Starting off as a platform to hire interns, Glints has come a long way to become a leading talent ecosystem in Southeast Asia and Taiwan. Launched in 2015 in Singapore, Glints claimed to have empowered more than 4 million talent and 50,000 organisations. Similar to Indeed, it is more commonly used by entry-level and junior-level professions but the job functions are pretty diverse, from administrative roles to engineering. 
Products for employers
Employers will be able to enjoy the benefits of managing, tracking, and negotiating salary in one place with the Glints Recruitment tool. Through the Glints Recruitment hiring tool, employers also will be able to hire locally or remotely. The Glints Recruitment tool helps quicken the hiring process using 5 easy steps — resulting in a faster, easier and cheaper hiring process.
Glints Managed Talent is a recruitment service that helps employers find and hire top talent more efficiently. The service provides a dedicated team of recruitment specialists who work with employers to understand their hiring needs and create customized recruitment strategies to attract and identify the best candidates for their roles. Glints Managed Talent offers end-to-end recruitment services, including job posting, candidate screening, interview scheduling, and offer management. The service also provides regular updates and analytics to help employers track their recruitment progress and make data-driven decisions.
Glints Job Search is a job posting platform for employers to post job openings and connect with potential candidates. It allows employers to create job postings and specify their requirements and job details. The platform also provides features such as candidate matching, resume screening, and communication tools to help employers streamline their recruitment process. Glints Job Search offers a range of job posting options, including free and paid options, to cater to the needs of different employers. 
What differentiates Glints from other job boards?
One major factor that differentiates Glints from other job board sites is that Glints emphasised on helping job seekers excel in their career with the launch of Glints Academy, a 12-week boot camp to train and equip young professionals with skills that are much needed and in high demand within the tech industry.
Besides that, Glints also offer a full-stack recruitment model aside from the generic job posting option. Using the full-stack recruitment model option,  employers get to enjoy a more cost friendly recruitment service as they are utilising their vast candidate database to support the recruitment service. This makes Glints a great choice for budget-conscious employers. 
Monster was first established and launched in the US in 1994 and has since rebranded as foundit in 2022. Similar to Indeed, foundit has a massive global presence where the company has been serving more than 70 million job seekers and 10,000 customers spread across 18 countries. 
Products for employers
Resume Database Access (RDA) allows employers to search and filter resumes based on various criteria such as experience, education, and skills. The database is regularly updated to ensure that employers have access to the most recent and relevant resumes. Additionally, the platform offers features such as resume shortlisting, communication tools, and resume tracking to help employers streamline their recruitment process.
FoundIT's job posting provides online job posting services for regions across India, Middle East and SouthEast Asia. The platform offers various features to customise job postings and reach a wider pool of qualified candidates. The features include response management, logo with job posting, print alliance, and highlighting job postings. They are charging based on cost per job posting and they do offer a free trial for a couple of days for employers to really understand and experience foundit's capability.
Social Job Ads from foundit is an integrated solution that maximises the reach of job postings and expands brand awareness with job seekers. It offers a potent mix of intelligent custom targeting via multi-level vehicles such as Facebook, Twitter, Instagram, Google, and foundit Database. Social Job Ads provides an exclusive, automated, and intelligent targeting solution that requires a single click for recruiters to post job vacancies. It helps reach millions of passive candidates via desktop and mobile, giving visibility to the employer's brand on social media.
foundit Branding Solutions offers a slew of branding solutions, such as Interstitial Ads, Search Results Takeover, and Targeted Mailers. Employers will be able to promote their company brand and reach their target candidates. 
What differentiates foundit from other job boards?
foundit sets itself apart from other job board sites by having dedicated categories for skills, functions, and industries. This helps to ensure a better matching of candidates to the jobs posted by employers. 
Bonus Mentions
AJobThing based in Malaysia is a well-known recruitment enterprise that offers three distinctive recruitment platforms, namely Maukerja, Ricebowl, and Internsheeps in which each of the platforms serves different target audiences. Maukerja typically serves the Bahasa speaking audiences; Ricebowl serves the Chinese speaking audiences, and Internsheeps serves uni students who are looking for internship opportunities. Combined, they boast an impressive 1.5 million monthly visits. However, most of the roles offered are for non-executive and non-technical roles.
Besides the generic job posting and talent search functionality, AJobThing offers a bulk hiring recruitment solution called SHOUTOUT where it guarantees a certain number of candidates to show up for interviews.
MyCareersFuture is a government-backed job search platform in Singapore that helps job seekers find suitable employment opportunities and employers to connect with qualified candidates. What's interesting is that advertising on the MyCareersFuture job portal is free of charge.
MyCareersFuture boasts a massive 3.5 million candidate visits monthly, meaning employers will have access to a massive talent pool every month — quickening their recruitment process and role fulfilment. 
CTgoodjobs is a hiring and recruitment platform in Hong Kong; a brand extension under Career Times Online Ltd — a member of the Hong Kong Economic Times Group. CTgoodjobs offers both recruitment and employer branding solutions services to employers.
Besides the services, employers can take advantage of the huge candidate pool — over 670,000 candidates visit per month. Plus, CTgoodjobs also has a very strong social media presence on Facebook with over 328,000 followers.
CTgoodjobs provides employers with an all-in-one recruitment tool to increase the efficiency of the recruitment process, such as talent management which allows employers to screen and find candidates that match their job requirements.   
Modern Day Recruitment
In today's competitive job market, job boards have become a crucial tool for employers in the hiring process. They provide a platform for employers to advertise their job openings and connect with potential candidates. Among the top job boards mentioned in this article, including LinkedIn, Indeed, Glints, foundit, AJobThing, and MyFutureCareersSG, employers can leverage their extensive reach and comprehensive features to effectively source and attract top talent.
These job boards offer a wide range of job opportunities across various industries, locations, and demographics, allowing employers to cast a wide net and reach a diverse pool of candidates. They also provide advanced search filters, resume databases, candidate matching, and other recruitment tools that streamline the hiring process and help employers identify the most qualified candidates efficiently. Additionally, some job boards also offer employer branding options, career advice, and networking tools that allow employers to strengthen their employer brand and engage with potential candidates.