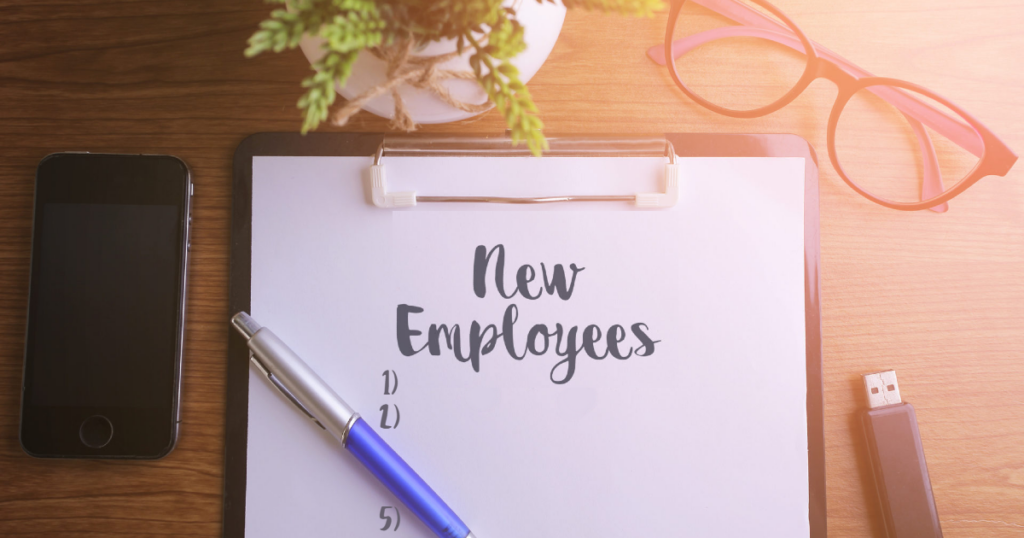 Being a hiring manager is no walk in the park. You'd basically need to pick the candidates who would fit the job role criteria and company culture. It can be a hassle initially; you comb through hundreds, if not thousands, of applicants, make a shortlist of the top few you think might fit, and then commence the process of setting up the interview sessions. 
Even if all goes well and the candidate you choose agrees to come on board, six months later, you're processing his/her resignation. Not a nice situation to be in, right? Especially after you thought this person would stick around for the long haul. New hire turnover is real, and unless you find ways to counter this, you might have to rinse-and repeat this situation until you find the right person who's able to stay on. Don't believe us?
TeamStage released a number of statistics regarding employer turnover in America, and found that 31% of new hires end up quitting or leaving within the first six months of working. Out of that number, 68% of them resigned within the first three months of working. This sentiment was echoed by Forbes, which reports that 20% of new staff tend to leave only after 45 days into their new work. Finally, over in Singapore, a poll involving over 600 working professionals conducted by NTUC LearningHub in 2021 found that one in four people are likely to quit their job and seek prospects elsewhere.
What Can We Do About This?
As hiring managers, the stats mentioned above can induce some fear when trying to bring on or keep a new hire in the company. But fret not! Below is a hiring process checklist created for all recruiters to refer and use. Should you follow this checklist, you might just have a better peace of mind when it comes to hiring or keeping the right candidate who'll want to dedicate his/her time to the company for a longer period.
1) Prepping and starting the hiring process
Preparing and advertising the job position
Shortlisting and interview process
Candidate selection
Employee follow up
2) Pre-game and tackling the first week
Policies and paperwork
Creating accounts and sorting tech
Take the tour, general meet and greets
Hands on assignment
3) The first 3 months/probationary period
Employee review and consistency
Prepping And Starting The Hiring Process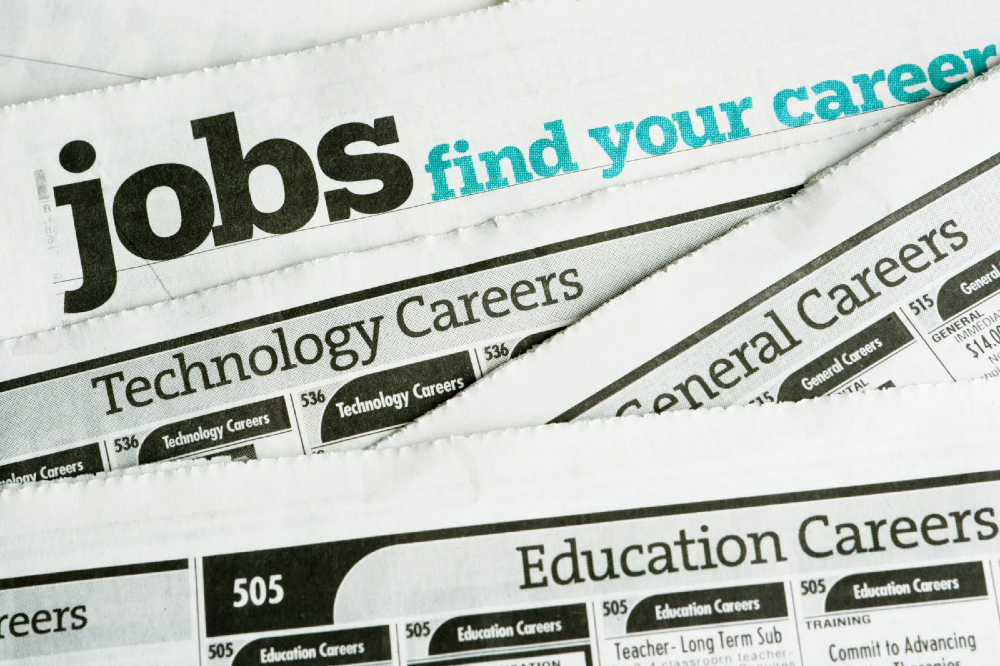 1) Preparing and advertising the job position
At this stage, you've already identified the resource shortage in the company, and what job scope would solve the problem efficiently. That, or the higher ups have already given you the direction to secure a new employee. You'll need to create a job description, which will then be converted into a job ad that's shared to the world of talent.
Make sure that your job description contains the correct title, summaries, and expectations. Also (we cannot stress this enough), do specify the exact duties and responsibilities required by your company for this vacancy.
One of the reasons why it was mentioned earlier that 20% of new hires leave within 45 days of working, is that they were confused had misinterpreted the actual work that was required of them.
You can post your advertisements on social media and job platforms, or you could opt to enlist the services of a recruitment company like GRIT, who'll not only help you source and onboard the right talent in the shortest timeframe possible, but will also present you with a curated list of pre-screened candidates for review.
2) Shortlisting and interview process
Once you've received applications, you can start the process of separating the wheat from the chaff. First, establish that they meet the minimum requirements for the company, then work to filter for all the candidates that seemingly have more qualities that they could bring to the table (such as additional certifications or a well-balanced portfolio).
Set a proposed interview date with the candidates and if agreeable, it's time to run the actual session! By then, you should have your materials ready for the interview, as well as any questions and concerns you want to clear with them (gives you the opportunity to observe them in real-time too!).
Make sure you clearly inform the candidates about the duties and responsibilities to be carried out, as well as any other ad-hoc duties and expectations of the company's other departments. Finally, don't forget to ask them if they have any questions about the vacancy, and address their concerns to the best of your abilities.
3) Candidate Selection
Now that the interview sessions are finally over, you can breathe easy.
Or so you thought! The hard part actually begins now.
Before finalising your selection, make sure you've conducted thorough background and financial checks on them. You don't want any hidden secrets or caveats coming out, and ruining the company's and your reputation. Once you've selected the candidate(s) for the company, contact them to give them the good news! Usually, a phone call and a follow-up email should suffice. You can now move into the onboarding process of your new hire.
Pre-game And Tackling The First Week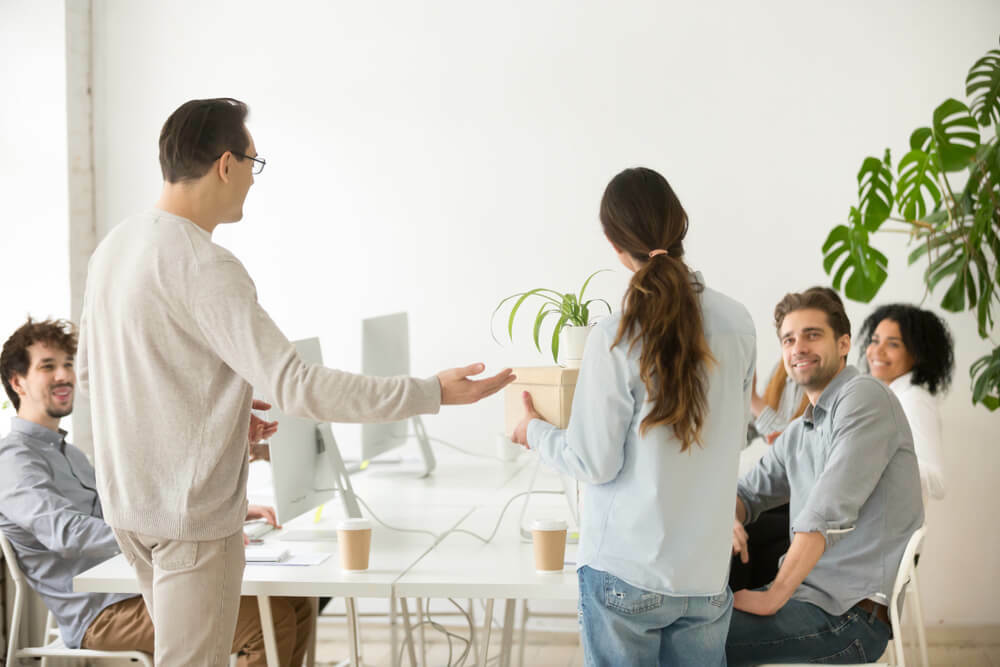 1) Policies and paperwork
Now, in the weeks leading up to your employee's first day on the job, you want to make sure all the relevant paperwork is completed, and the rest of the company is ready to receive the new person.
Usually, employees need to fill out tax forms, employee identification forms, and provide a copy of their personal identification for the company to process. On your end, you'll need to draft an offer letter of employment and employee work contract. All you need to do is to send and request for the filled-in forms via email (it's easier and faster), instead of asking the new hire to come to the office with his/her documents.
On the first day of work, you should get your new employee familiarised with the company's policies and practices, the working hours and culture, any on-site SOPs, as well as specific work ethics practised in the office. It's going to take some time for them to adjust, but it's best if they know from the start.
Read more: What Is A Work Culture, And 8 Tips On How To Create a Positive One!
2) Creating accounts and sorting tech
Depending on the job you're hiring for, you'll likely need certain equipment or supplies. Have them all prepared and ready, so your new hire doesn't have to go running around like a headless chicken trying to get a hold of things from various departments.
Some companies require their employees to have a payroll account. This consolidates their pay, benefits, claims, and leave. Have that set up alongside the equipment and supplies. You don't want any hindrances in the work progress.
3) Take the tour, general meet and greets
On their first day, take your staff on a guided tour of the company. Show them the relevant departments, as well as respective people in charge and location, where they can catch their breath for 5 minutes. Don't forget the more minor details like parking and access to the building. This allows them to hit the ground running, and not get overwhelmed with the new environment. Along the way, introduce them to their fellow co-workers who are already in the office, and if possible, secure a one-to-one meeting with the CEO. This will add a personal touch, and make the employee feel that he/she is wanted by the company.
And before we forget: Toilets. Make sure they know where it is. Absolutely essential for EVERYONE to know, especially on their first day!
4) Hands-on assignment
The first week is going to feel like hand-holding, but it's necessary. You'll need to check on them a little bit more than usual compared to the regular staff. When delegating assignments, don't put all of them on your new staff.
Give them one or two at a time, and monitor their progress from there. They're definitely not going to get it right on their first few attempts, and you may need to step in and help out every now and then, but it's worth it.
It gives your employees the sense that you care about their professional well-being, quality of work, their ability to fit in and feel like they belong, and that you're willing to help as well.
After The First 3 Months/Probationary Period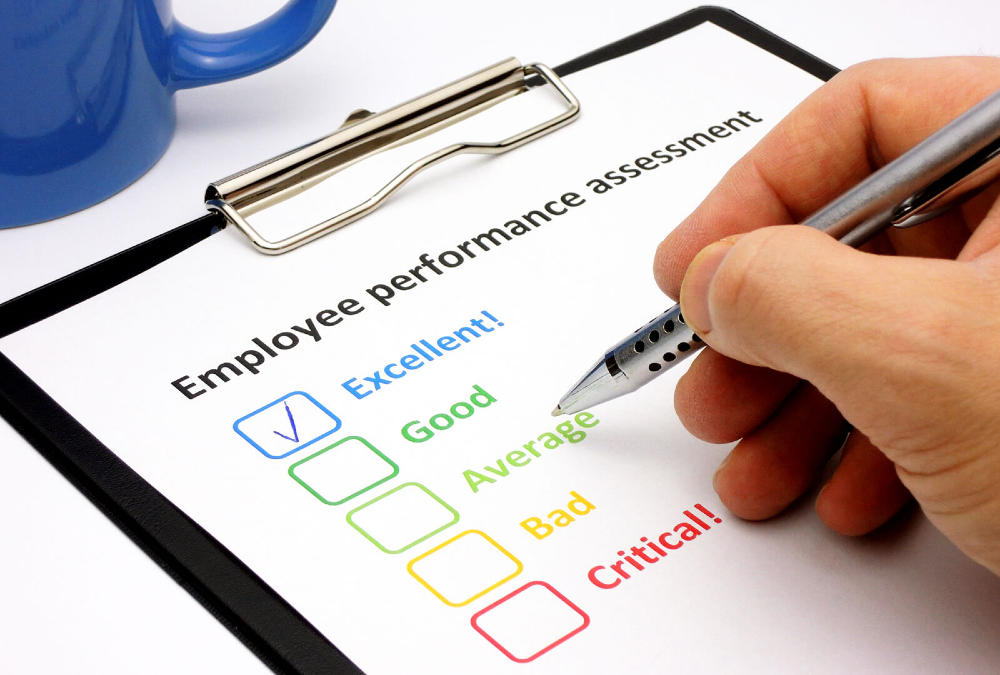 Employee Review and Consistency
After three months, or however long your company's probationary period lasts, it's always prudent to have a sit down with your new staff for a progress update. Getting to know where their progress and perception is at after three or more months will tell you if he/she is likely to stay for the long haul.
At the same time, you can go over any improvements or take note of anything special your staff has done during their probationary term. This gives employees a sense of belonging and validation for their hard work, and will spur them to continue to give their best to the company. It's a win-win situation for all.
Now Is The Time To Make Improvements In The Recruiting Procedure
Now, if you follow this comprehensive new hire checklist, the chances of you losing your new employee drop significantly. It's never easy to hire new talent, much less keep them. A great onboarding experience can nurture engaged, productive employees who'll stay in your company.
There's this humourous phrase which goes: "Husbands, keep your wives close; wives, keep your husbands close". And companies? KEEP YOUR EMPLOYEES CLOSE (especially the skilled and good ones).
If you're looking for a comprehensive onboarding solution that will take care of everything from policy and procedure manuals to supplying the necessary tools and supplies, contact us! We'll work with you to develop a custom onboarding programme that's tailored to your specific needs, and will help get your new employee up to speed quickly and smoothly.
---