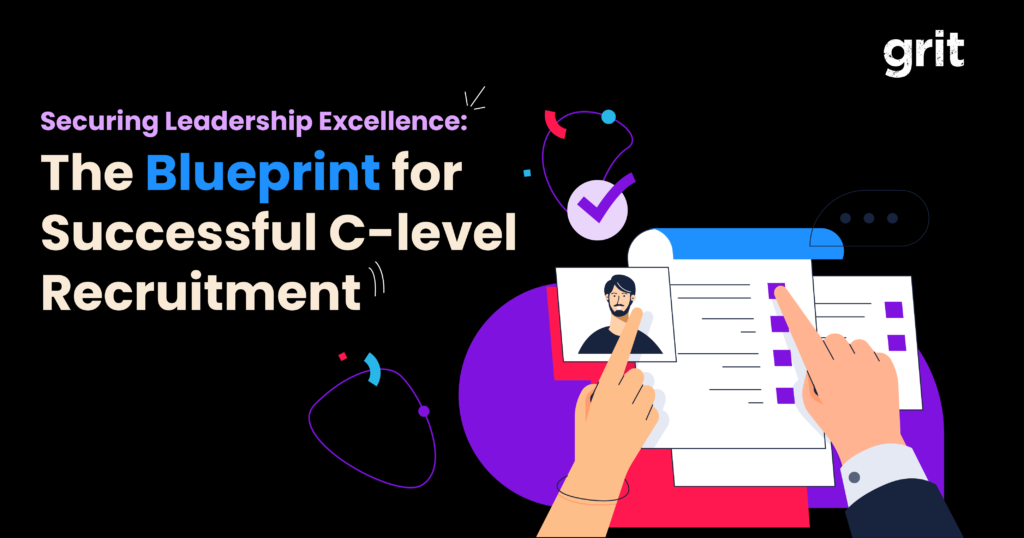 Finding the perfect leaders for your organisation's C-suite is a demanding endeavour, one that holds immense importance in shaping the future success and stability of your business. Assembling a compatible executive team requires careful consideration of various factors, including skills, experience, cultural fit, and alignment with your organisation's vision. However, navigating these complexities can often feel like deciphering a complex puzzle.
The task of C-level recruitment poses formidable challenges, but fear not — we have created just the right comprehensive guide to help you complete the puzzle. This invaluable resource serves as a compass, providing practical solutions and expert insights to streamline your executive hiring process.
Within the pages of our comprehensive whitepaper, we delve deep into the full process of sourcing, screening, and interviewing the best C-suite candidates:
Defining recruitment process that involves few extra steps
How and where to find top C-suite talent
How to evaluate and measure C-suite talent competency
Typical interview questions for C-suite talent
Should you consider engaging an executive recruiter
Our comprehensive guide is meticulously crafted to address the unique challenges faced by organisations like yours, equipping you with the tools and knowledge necessary to make informed decisions. Don't miss this opportunity to gain a competitive edge in C-level recruitment. Download our FREE resource today and unlock the secrets to building a compatible C-suite that will shape the future of your organisation.