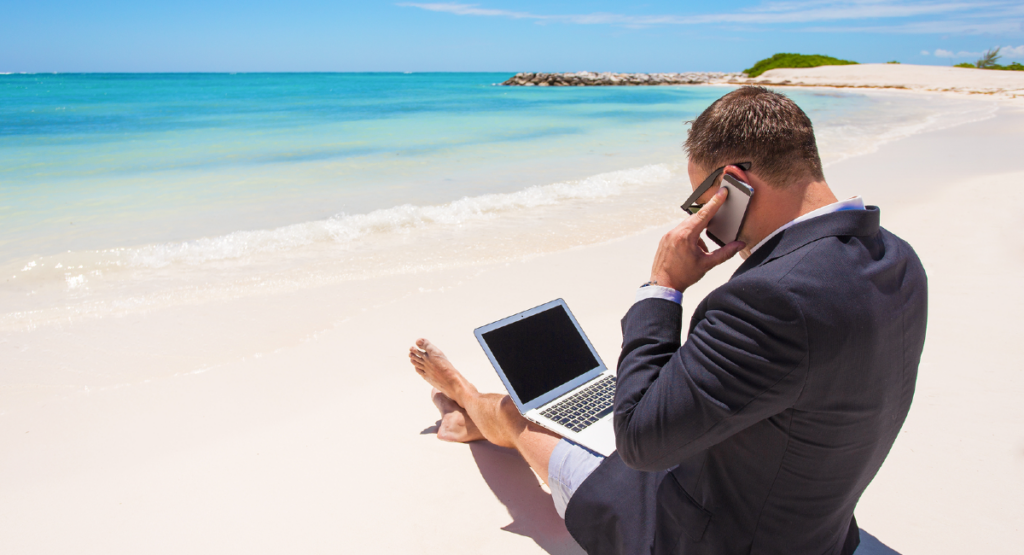 Working from the office is so old school! The new trend is now working from literally anywhere. And we have the Covid-19 pandemic to thank for expediting the growth of remote working (we're in no way overlooking the sufferings it brought, but we also can't deny the good things that came out of it, right?).
Yes, the pandemic had been a trying time for us all, but with time, we've been able to get back on our feet! We were all forced into our homes for extended( and numerous) periods of time, having to carry on with our jobs through remote working.
For those who always grumbled about waking up in the mornings and travelling to the office, remote working was a welcome relief for many. But for others, remote working was boring, having to stare at screens instead of getting to meet colleagues to share stories or giving them a hearty high-five for a job well done.
It was the same for employers. While some readily accepted the changes, some were pretty reluctant about letting employees work from home. Whichever team you belonged to, you have to accept that remote working is here to stay. There are no two ways about it!
So, why not take full advantage of this 'new normal' way of working? Let us tell you how!
Why Is Remote Working So Popular Among Employees?
Remote working is widely understood as a professional setup where employees are allowed to work outside of the conventional workplace or office environment.
Isn't it obvious why it's such a craze among some workers?
For one thing, working from home allows an employee to perform their tasks and achieve their professional goals without having to commute to the workplace regularly.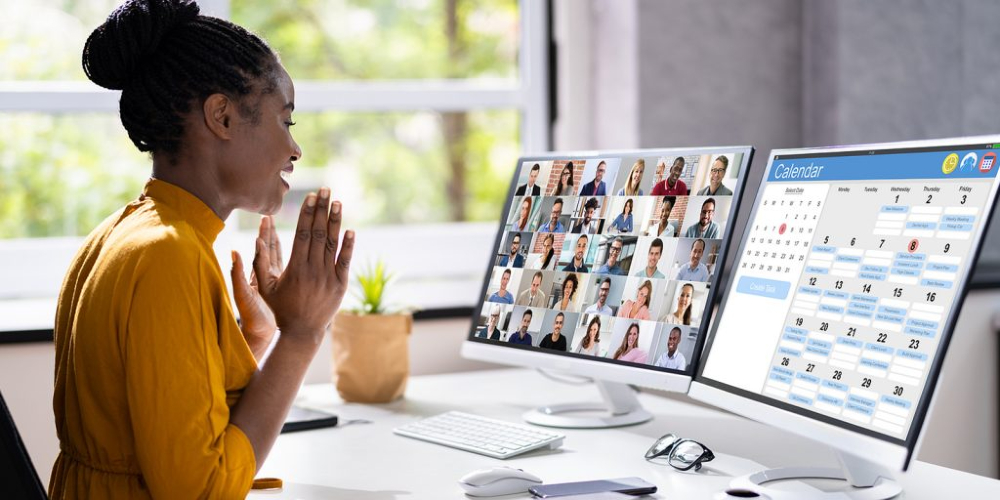 How Has Remote Working Evolved Over The Years?
Remote working has remained a viable professional concept ever since the invention of digital technology. Also known as 'telecommuting', remote working was first coined as a concept by Jack Nilles, a NASA engineer.
With the turn of the millennium, companies like IBM had started experimenting with work from home and allowed workers in limited numbers to pursue it to test its effectiveness. With the rising popularity of garage startups and call centres, more employees would engage in remote working, leading to its growth over the subsequent years.
Before the pandemic, this practice was offered as a benefit to certain employees, and adopted by select companies and businesses. However, Covid-19 made it mandatory for all employees in almost all sectors to work remotely from home, and some businesses that never even dreamed of remote working had to adopt it almost overnight. Phew!
With Covid-19 cases rising across the world in the latter half of 2019, this practice was proposed by several companies as a viable alternative to commuting to the office every day. By 2020, the pandemic had made it mandatory for most offices to carry out their objectives from home over virtual modes of communication. Several businesses continue to this day, even in the post-pandemic era, since employees are now demanding such flexibility. You've probably heard about the 'Great Resignation', and know all about how demand for remote working is one of the major drivers.
Unlike the work from the home condition that was mandatorily implemented to restrict the transmission of the virus, the benefit version of work from home has always remained a favourable strategy for most businesses. It allowed companies to employ workers without having to think of rising overhead charges, and opened up new avenues for businesses to discover hidden talent without restrictions like distance.
So, there you go, by offering remote working, you not just win employee loyalty, but can benefit you in several ways too. Let's find out how.
5 Common Benefits For Companies That Allow Their Employees To Work From Home
Some of the reasons remote work has become popular for businesses across the globe are: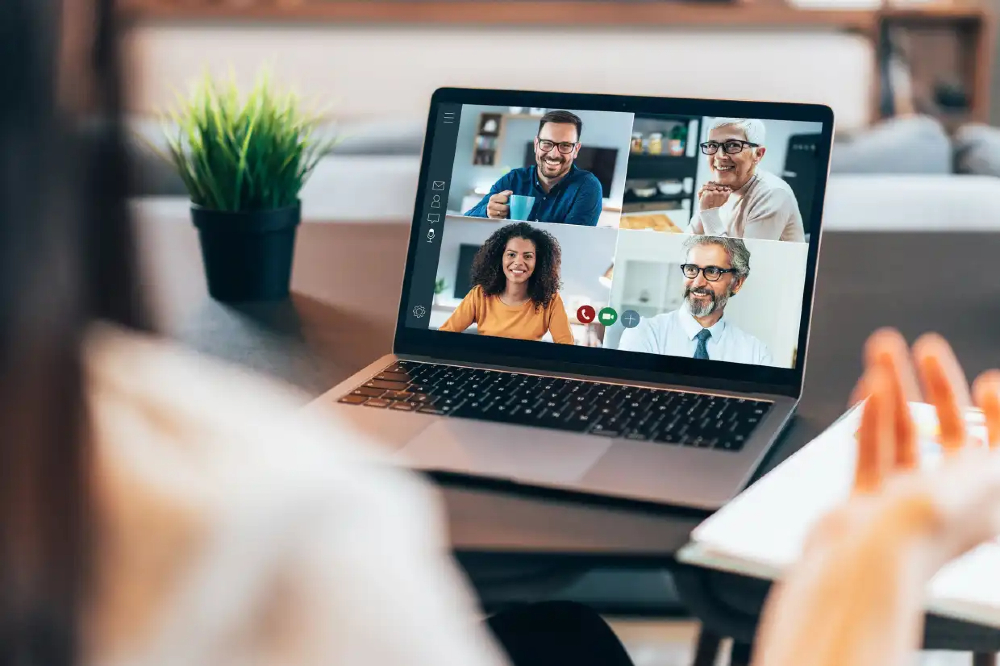 1) The flexibility of work hours
One of the primary reasons behind the growing popularity of work from home is the flexibility of work hours it comes with. Remote working gets rid of limitations like fixed work hours, allowing employees to follow a flexible work schedule, while companies were able to recruit talent beyond country borders and time zones.
2) Maintaining a proper work-life balance
Employees now get to work remotely from the comfort of their homes without having to commute to work on a regular basis. This has been helpful in streamlining their time management, saving time due to the absence of having to commute to the office daily. Employees can attend to their families and personal activities in the time saved, helping them to strike a proper work-life balance.
How does it concern you, you ask? Reduced employee attrition is the answer! If your employees are happy, they will continue staying with you. And, every business knows the struggle, risk, and cost of losing existing employees and hiring plus training new employees.
3) Increase in productivity
According to a report published in the Business News Daily, remote working significantly increases employee productivity. You see, without having to commute to work, employees have been able to keep up their energy for longer periods, which has assisted them in improving productivity. In addition, working from home has allowed employees to avoid distractions like long coffee breaks. So, it has contributed to getting a whole lot more done in a shorter span of time.   
4) No need for a physical location
Remote working eliminates the need for employers to appoint a fixed working space. This helps employers to streamline their expenditures and reduce monthly operating costs. Just think how much you can save on rent, electricity, water charges, equipment, furniture, and other additional costs.
5) Promotes employee's mental and physical well-being
Without the need for having to go to offices on a daily basis, working from home has not just allowed employees to foster better mental health through reduced stress, but it has also limited the exposure to harmful diseases and germs. Work from home has also allowed employees to free up time in their daily lives, which can be used for exercising or meditating. How does it benefit you as an employer? Fewer sick leaves plus reduced medical claims and insurance premiums are how!
5 Common Drawbacks That Are Involved In Remote Working
Remote working, as effective and productive as it sounds, is not completely free from challenges. Some of the major drawbacks suffered from remote working include: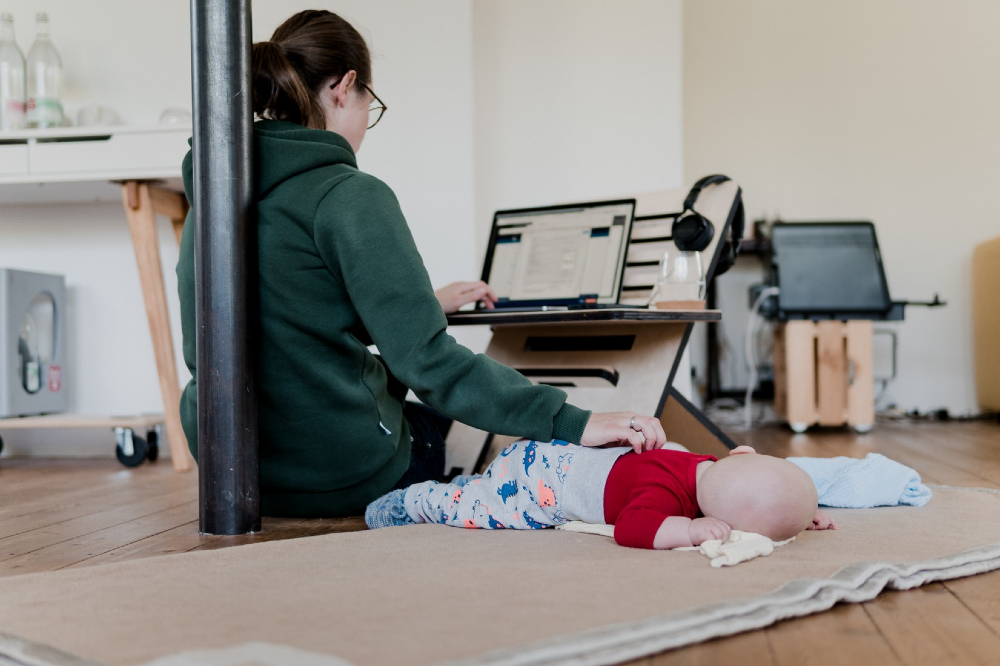 1) Missing out on physical interaction
While working in an office, managers can keep their employees under careful supervision, which is absent during remote working. Not only does this make remote working prone to errors, without prolonged human interactions, this may lead to poor mental health among some of the employees.
2) Technology-dependent
Remote working is mostly technology-driven and can be disruptive to work. How long do you spend during each Zoom or Skype meeting just saying, "Can you hear me?", "Can you see my screen?" It can be frustrating and annoying, to say the least, but more importantly, it eats away at work hours trying to iron out the technical glitches.
3) Isolating from the rest of the employees
Working from home causes remote workers to be isolated from their colleagues. This can later result in a lack of coordination, higher rate of misunderstandings, and depression.
4) Getting distracted from work
Though remote working is often seen as a benefit rather than a drawback, working from home can be distracting at times (when personal life issues interfere), causing the employee to lose their flow of operation and thereby hampering productivity.
5) Difficulties in maintaining confidentiality
The breach of confidential information is frequent in remote working. In addition to inconsistent internet connectivity, confidentiality is one of the major risks faced by remote workers.
Tips On How Team Leaders Can Better Support Remote Workers
Like it or not, remote working, with all its share of advantages and disadvantages, is the up-and-coming way of life!
Don't worry though, we're here to give some tips and suggestions that company managers and team leaders can follow in order to be able to better support these type of employees: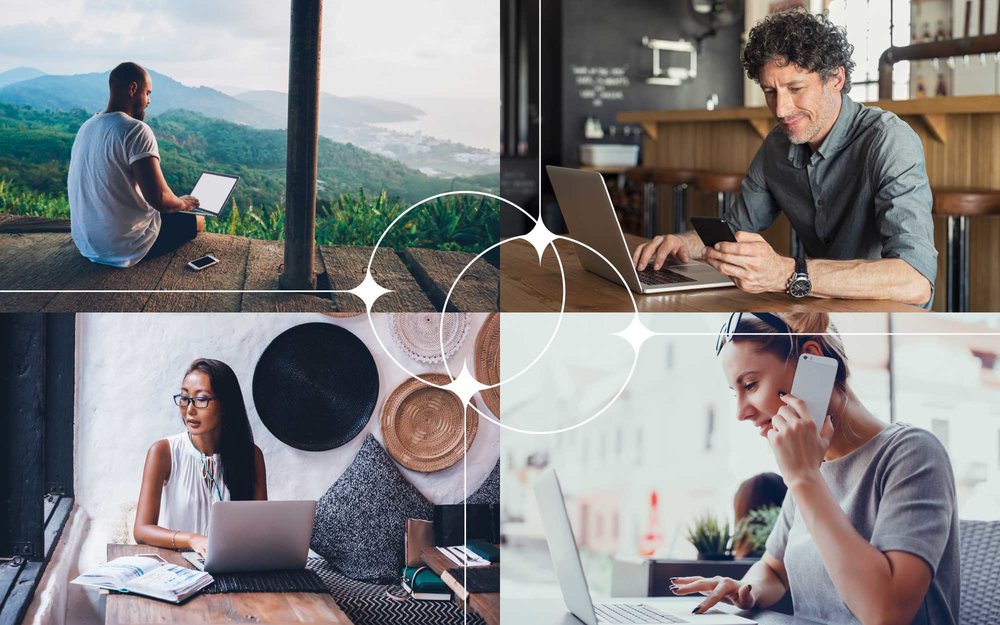 Keep up active, open, and effective communication: Communication is the key to a lot of things, including work. Keep the channels of communication open with your employees.
Provide on-demand technical support, if possible: As remote working is carried out online, readily solving technical issues can be helpful in keeping up productivity and avoiding misunderstandings.
Check up regularly on your employees: Prioritising the employee's physical and mental well-being is a good start to supporting remote workers. Small exercises like enquiring about the employees' physical and mental health once a week or organising 'happy hours' online so that team members can just socialise remotely can hugely boost employee morale.
Top 3 Activities And Jobs That Have The Highest Potential For Remote Working
Remote working in the post-pandemic era has several potentials in these top jobs and activities. Depending on the skills required, here are some of them which are complemented by this practice.
Customer service representative: Most companies require a customer service representative to deal with clients, as well as deal with internal conflicts. Customer service providers need not work from designated office spaces and can successfully work from home via voice or internet chat.
Data entry: As a profession, data entry does not require workers to operate within a fixed timetable, allowing workers to work remotely. Data entry jobs are project-based and have grown popular in recent years because of their flexible schedule and higher job security.
Online marketer: Online marketers, as the name suggests, mostly work on online marketing activities such as content marketing, social media marketing, email marketing, and so on. All these can be easily done remotely since all such digital marketers require are an internet connection, laptops, and smartphones.
There are many more such work options that aren't confined to an office space. In fact, if the pandemic has shown us anything, it's that most jobs can be done remotely.
It's Time We Accept The New Normal!
With the massive growth and popularity of remote working, several companies and businesses have adopted work from home as a viable mode of operation. According to the Gartner survey, almost 74% of businesses had adopted remote working for their employees! The development of virtual platforms like Zoom calls, Google Meet, and Skype has made asynchronous communication possible, allowing employees to take up work from home assignments more effectively.
Yes, the Covid-19 pandemic played a vital role, but we believe it would have happened eventually anyway. After all, technology is progressing in an unprecedented way, and one aim of technical advances is to make our lives easier. Remote working has made our lives more convenient, and thus, it's here to stay!
---