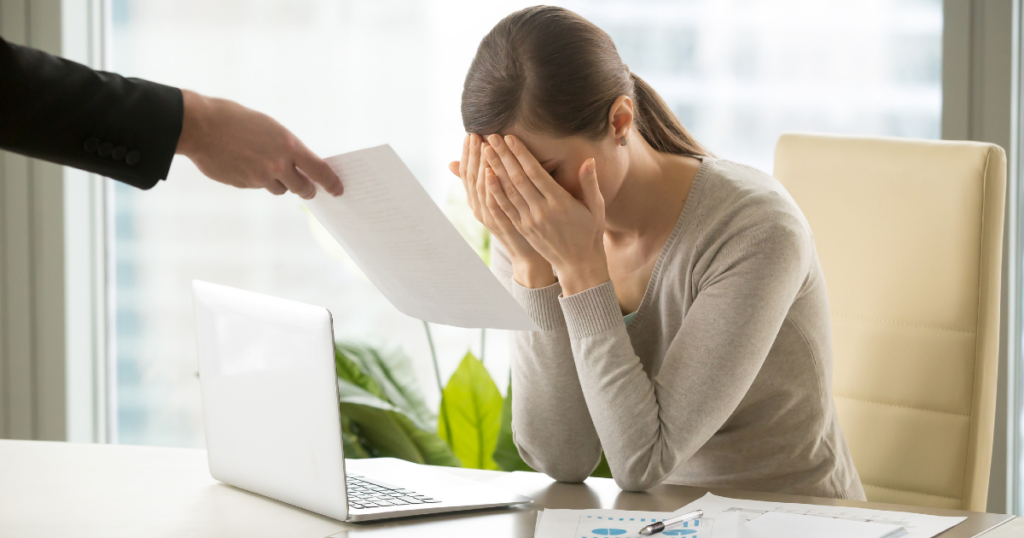 A performance improvement plan (also known as 'PIP') consists of a legal document that contains all the issues that have come up in your conduct at work. The document also includes solutions or remedial steps towards these problems, so that you can correct them.
Now, most people view PIP as a negative sign because it usually signifies that a company is contemplating removing you from the job. This is the reason why every employee fears being put into one, and tends to lose all hope when met with one. But, there's more to it than simply losing your job.
This article aims to clarify everything so that you're able to know what to expect, and how to go about 'graduating' from it!
Why Is A Performance Improvement Plan Necessary?
A performance improvement plan is often introduced by the HR/companiesas a measure to improve workplace productivity in the office. It's also beneficial for companies to identify whether employees are facing any difficulty in meeting goals, or if they're resorting to maladaptive/inappropriate behaviours. Because of its probationary nature, the PIP is often misunderstood as a corporate practice for layoffs.
Though this can sometimes lead to the termination of employees who do not contribute to the company's cause, a PIP can be beneficial for management and employees alike. Such plans, for companies, are often an initiative to retain employees, while allowing them to improve their workplace productivity. It's extremely helpful because it allows the company as well as the employees to evaluate performances that work against the company objectives, and clarifies what's expected of an employee.
For HR/ Companies

1) What are the benefits of a performance improvement plan?
Instead of having your employees panic at the thought of a performance improvement plan, it's a good idea to explain to them the importance and benefits of such a plan. With adequate support and information, your employees are less likely to think of this formal document as the worst and start collecting their stuff in anticipation of layoffs.
Rather, explaining to them what the plan stands for would give them a better perception. Encouraging your employees to accept a PIP as just another method of help can assist them in realising it as a second chance to get better at their job and improve productivity.
As a manager, it's always beneficial to be there for your employees, and encourage them to sign. This is helpful in eliminating any confusion your employees might have regarding the procedure. It not only improves interpersonal relationships within the office, but is also indicative of how dedicated your employees are when it comes to executing the tasks mentioned in the plan.
The key is to exercise a positive attitude at all times so that your employees are not demotivated at the thought of signing the PIP. You can also recommend your employees to consult their peers in the office, and find out how they manage to complete all their tasks on time, as well as keep themselves motivated in a workplace environment. It boosts morale and is a good initiation for employees to learn about the benefits of this plan.
2) How do you establish a performance improvement plan?

Before you proceed to draw one up, you must reconsider and think hard about whether it's absolutely necessary. A lot of workplace issues can be solved by a simple one-to-one conversation with your employees. But, if you think that won't suffice, then you may go through the following steps to establishing it:
Which aspects need improvement?
When you hand out the formal document to your employee, you must be extremely clear about your terms and expectations. This is why you must include constructive solutions that the employee should implement to meet your expectations, so that they can work on those specific areas and improve.
Convey your expectations to the employee
You must handle the meeting with extreme care and tend to all the queries of the employee. While explaining the terms and conditions of the PIP, you should also keep in mind to remind the employee that they're an important asset to the company, and that this plan is their chance to improve and continue being so.
Keep a close observation on the progression of the plan
Taking your employees through their PIP is not always sufficient. To yield better results, it's also important to keep an eye on how your employees are progressing through each stage. Observing their progress and being there to help them tackle any problem they might face are effective ways of implementing the plan and ensuring employee performance improvement.
Once it's completed within the stipulated time, you can consult the human resource manager to figure out if it was able to yield results that are on par with your expectations. Depending on the outcome, the employee must be made aware of the next course of decision.
For Employees

How do you handle a performance improvement plan?
The thought of signing for a performance improvement plan can make you uncomfortable and/or worried. However, such plans do not necessarily signify termination. So, there's no immediate need to panic and prepare for the worst. Instead, having a positive attitude can help you get through with it, while retaining your job.
A motivated mindset can also be a sign that you're appreciative of your employer's suggestions, and are trying to improve your value as an employee. Taking responsibility for any previous imperfection is a mature way of progressing with the PIP. If you're confused about the prospect of being in one, it's important to get your doubts clarified by the manager or HR. Consulting with your peers is also helpful in progressing with the plan.
To get through this period of time, you can start by improving your efforts to accomplish the goals for the plan. Not only does this show your dedication, but it can also help you better grasp your responsibilities as an employee. You can also set your own goals as you improve in gradual stages. Checking in with your supervisor and consulting with your team can also provide you with valuable information to review your progress with the PIP.
How Does A Company Benefit From A Performance Improvement Plan?

A performance improvement plan fulfils its objective of showing good progress in those aspects where a particular employee was showing deficiency in. Moreover, if the plan fails to attain its purpose, then the company can easily let go of the employees who don't contribute to the company's cause, without having to fear a lawsuit.
Sample of a performance improvement plan
The following sample will definitely help you to prepare a performance improvement plan, as per your requirements:
Employee details: This section needs to be filled with information regarding the job role of the employee and other basic details.
Issues that need to be addressed: The areas that need improvement have to be listed in a clear and direct manner.
Expectations: The employee needs to be well aware of how their improved performance has to look like.
Additional training: The employee has to be informed if they need any additional training or support to fulfil the objectives of the PIP.
Scheduled meetings: Regular meetings will help you in keeping check of the progress made by the employee.
Final decision: This section will contain information on whether the employee succeeded or failed to meet the objectives of the PIP.
Acknowledgement: A written acknowledgement needs to be collected from the employee which will state they are a part of a PIP, and will have to face the consequences (if any).
PIP Frequently Asked Questions

1) What is the time period for a performance improvement plan?
There is no specific time period for a PIP. It depends on the kind of tasks that have been included in it.
2) What if employees don't want to sign a performance improvement plan?
Not signing a PIP can have serious repercussions within a corporate framework and lead to inconveniences. If your employees are still having second thoughts about signing the plan, it is always a good idea to explain to them the benefits and reasons for it.
3) Is the performance improvement plan extendable?
A PIP can be extended only if the reasons are very serious. For example, if certain information with respect to a task in the plan is not available at the moment, the HR may consider extending it.
Keep Calm And Stay Positive
Hearing about a performance improvement plan can result in negative thoughts in an employees' mind. Usually, the most common response to this formal document among employees is panic. As a manager or HR, it's important to be there for your employees in their times of need.
If your employee is going through a PIP, it's important to reassure them how valuable they are for the company so that their work output is maintained while completing it. And, as an employee, consider it a chance to showcase your dedication towards the company and keep a positive attitude to train and develop yourself.
---