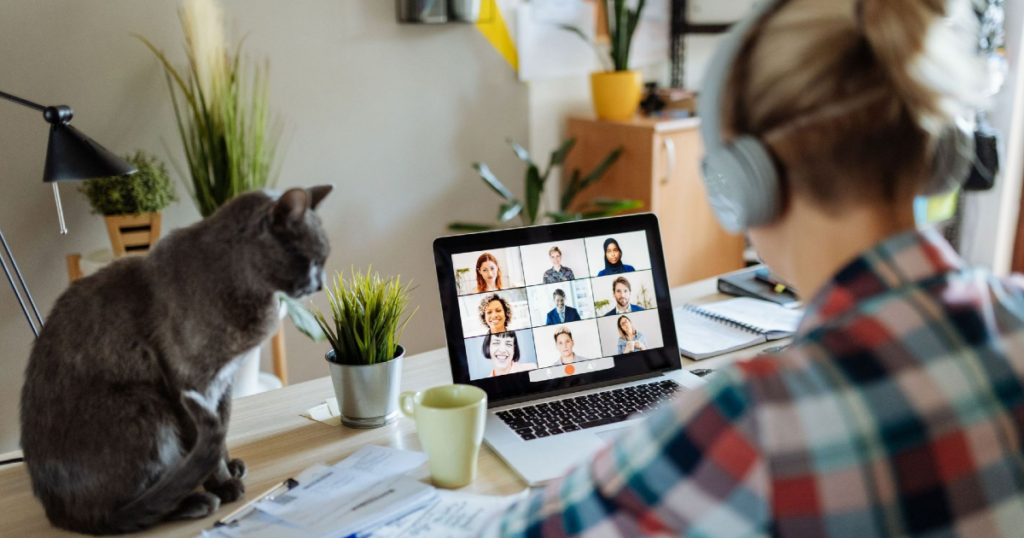 Alright, it's 8am, you're on the move. Drive out, don't forget to grab a coffee/juice/tea. You make it into the office with 10 minutes to spare. Great. That's your morning sorted, and you're ready to get working.
And then Covid-19 happened.
Various methods have been used to maintain or restore workflow and performance, without spreading that contagious virus. One of those methods that gripped our world is remote working, or 'work from home'. We'll be focusing on this, and whether this practice should stay for good!
What Is Remote Working?
Cambridge dictionary defines remote working as the practice of an employee working at their home, or in some other place that's not an organisation's usual place of business. So, you could choose to work from home, or from a Starbucks. Why not try the beach if you're near one? 
Some companies have had this practice early on, like those in the oil and gas industries which often have to deal with remote worksites, oil rigs, etc. Hence workers that are sent to oil rigs are classified under remote working. Thanks to the pandemic, we're seeing an uprising of remote work actions being adopted by the current generation of businesses and practices.
Remote working is facilitated by technology like laptops, tablets, smartphones, and desktop computers. These are efficient and useful for companies due to the instant communication and the great savings in cost on the side of the employees. Standard software used for remote work are Zoom, Microsoft Teams, Google Meet, and WhatsApp.
On the topic of remote working, Dr Steven Davis of the University of Chicago had this to say: "Positive consequences will be there indefinitely". Whereas Flexjobs recently conducted a survey involving over 2,000 remote workers during the pandemic, and the results showed that over 50% of the respondents say they want to work remotely even after the pandemic.
"I like to wrap myself in a blanket when I work from home. You could say I now work undercover."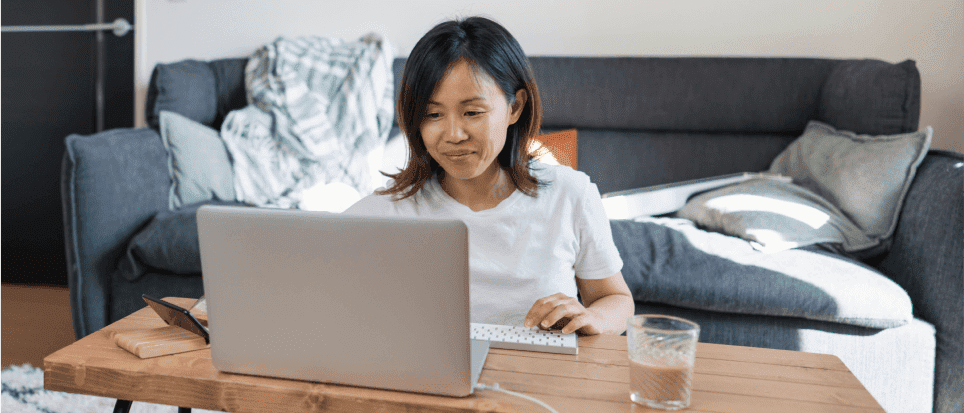 Advantages Of Remote Working
1) Save time and costs
This is arguably the biggest advantage of remote working: It eliminates travelling costs! If you're in a work from home situation, then you can save on eating out and other costs that may arise if you're on a daily commute instead. Remember that one time when you had to get out of bed and actually commute to your office?
2) Freedom and increased productivity
Everyone hates that micromanaging boss, the distracting co-worker, and the hectic rush of an office work life. With remote working, you can be free to complete your tasks without distraction. This would increase productivity and improve your reliability in your employer's eyes.
3) Diverse options for potential staff
Thanks to remote working being an option, people with physical disabilities can now earn. This can help create a diverse work staff, and create opportunities for people who thought they had none. This also improves the supply of workers in one's country.
4) Lower carbon footprint
Since you don't travel about, you leave a very minute carbon footprint. No air or noise pollution. We kind of need that now since climate change is a major concern for us in 2022. Save the plants!
5) More free time
Another big reason for remote working. Most remote workers enjoy the additional free time that comes with the effects of working from home, allowing them to focus more on their family/personal time/friends.
Disadvantages Of Remote Working
1) Lack of social connections
If you're a social bug, working remotely can affect your social connections as you don't have a new avenue to create connections. However, you can still communicate with your colleagues via Zoom or Skype
2) Miscommunication
Nothing beats a face-to-face discussion. However, with remote working, there can be miscommunication between employers and employees, even with the available tools for communication. You have to align your visions with what your employers want, to obtain the best outcome for both parties.
3) Loss of productivity
This can happen especially if you're easily distracted with your surroundings. Work from home staff can lose productivity as being in their comfort zone can trick your mind to believe you're at home so you'd be more relaxed. Definitely can't do that if you're chasing a deadline on your report!
With remote working, you also have to self-evaluate and see if it's appropriate for your life. We're listing some things you should prepare for, before you jump into a permanent remote work life.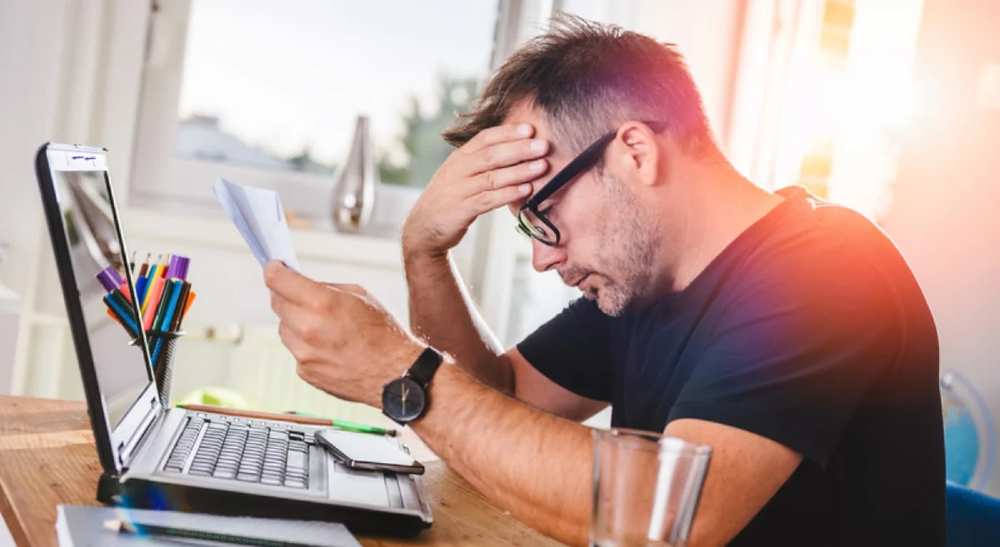 Setting An Effective Remote Work Policy
1) Set expectations early and often
Setting expectations mentally and physically prepare you for the task ahead. Creating and managing your expectations allows you to tactfully handle your duties whilst keeping issues like procrastination and laziness at a minimum.
2) Self-management
Focus on things within your direct control, while crediting your successes and failures to controllable factors (hard work, effort, skill etc). This allows you to stay down to earth and prioritise your focus on what matters. Good self-managers are self-oriented, meaning they make sure that the effort they put in directly contributes to accomplishment.
3) Make use of your flexible schedule
Working from home has the added advantage of utilising a flexible schedule. So long as you get your work done by the desired deadline with proper time management, you can take some time to include a breakfast date, or a short call with family or friends. This allows you to alleviate any loneliness you may feel from being cooped up at home for long periods of time.
4) Prioritise
When dealing with the actual work relating to remote work, you should prioritise the completion of said work before attempting to undertake anything that might hinder your time. Sometimes things don't work out, and you have to choose between work and something else. We recommend completing the work first. It takes a load off your mind and you can focus on your next task.
5) Maintain a healthy workspace
It's the same as keeping your house or room clean. Having a clean, tidy and neat workspace is visually pleasing. This stimulates you to want to work or if you're having a rough day, may calm you down. Creating a zen desk for your workspace can improve mood and productivity. It also gives you a sense of work-life balance. Check out how to create your own zen desk here.
6) Create or join social work connections
Although you can't meet up in person, joining social work groups can have a positive mental effect on your social well being. If there's none, make your own! Create a subchannel or group on a social/work provider and invite your colleagues. Over there you could share jokes, pictures, advice, work tips, as well as gripe about your boss!
Jobs That Utilise Remote Working
If you're considering the remote working life, you also have to keep in mind the nature of the job you intend to pursue and see if that aligns with the facets of remote working. For example, the position for a supermarket cashier cannot be done remotely, as one is physically required to be there to facilitate the exchange of goods for cash.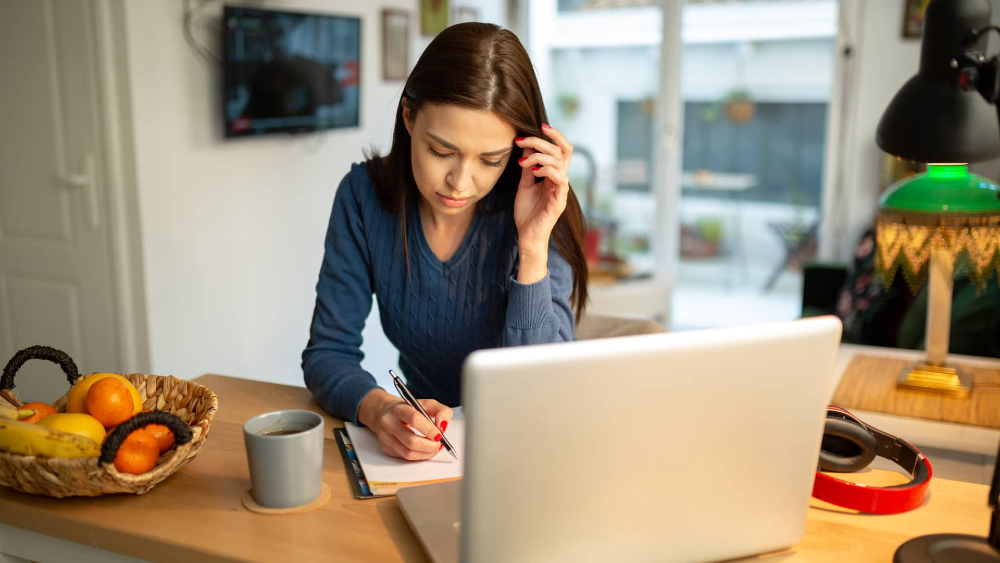 Jobs that can be completed on a laptop or desktop PC are jobs that can be done remotely. Titles like graphic designer, digital marketeer, content creator and e-writers would fit in this scope. Hey, even this piece was written by someone working remotely! *wink wink*
When it comes to customer service, employees usually work in a 'call centre', a building that houses all the customer service representatives and provides them with the necessary equipment to perform their tasks. This can now be done at home with just a microphone headset and your laptop. You can also include translators, technical support, and even singers in this scope!
To sum it up, if the job requires a physical presence to complete the tasks, then it's highly unlikely it's a remote working job. Here's a list of remote working titles you can consider for your 'work from home' initiative.
What Are Some Time Management Applications That You Can Use to Better Manage the Time Between Work and Personal Life?
There are a variety of remote working software/app available, although the most well-known ones include:
Skype: Skype is a popular communication tool that can be used for both voice and video calls. It also has a chat function, making it ideal for team collaboration.
Google Drive: Google Drive is a cloud storage service that allows users to store and share files online. It also has a number of features that make it perfect for collaborative work, such as real-time editing.
Dropbox: Dropbox is another cloud storage service that provides users with an easy way to store and share files online. It also offers some collaborative features, such as file sharing and commenting.
Evernote: Evernote is a popular note-taking app that allows users to create and share notes and ideas. It also has some collaborative features, such as the ability to share notes with others.
Trello: Trello is a project management tool that helps users to track and manage tasks. It also has some collaborative features, such as the ability to assign tasks to team members and add comments.
What Can You Do To Destress More Effectively During Remote Working?
You can make your work more pleasurable and help you relax while still getting some work done by reducing distractions. Here are a few ideas: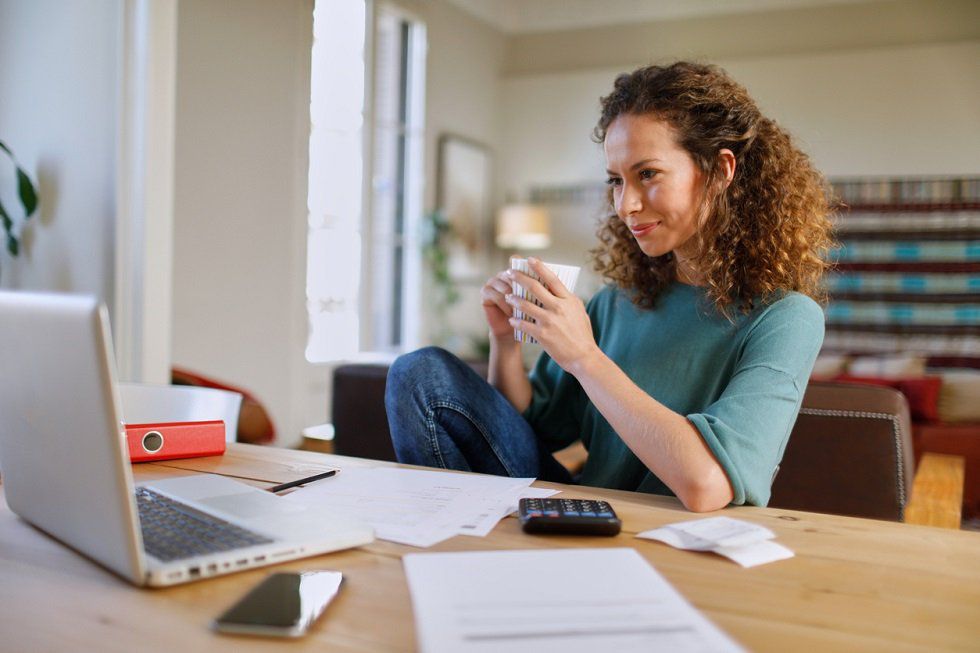 1) Taking regular breaks
Make sure to take regular breaks throughout the day, even if it's just for a few minutes. Get up and walk around, stretch, or do something that will help you relax.
2) Putting away work when you're done for the day
Once you're done working for the day, make sure to put your work away so you can fully relax in your free time. This means no checking email or doing any work-related tasks outside of work hours.
3) Managing your time effectively
One of the best ways to reduce stress is to manage your time effectively. This means creating a schedule and sticking to it as much as possible.
Consider adding some calming elements like a plant, a diffuser, or a photo of a place you love. What works for one person may not work for another, so find what helps you relax and stick to it. With a little bit of effort, you can easily reduce stress in your life and create a more enjoyable work-life balance.
5) Taking care of yourself
Make sure to take care of yourself both physically and mentally. This includes eating healthy, exercising, getting enough sleep, and taking time for yourself.
Want To Try Remote Working?
Based on everything we've shared with you, it seems that remote working is here to stay, and is well-liked by many. Singapore is no different, 49% of employed residents worked remotely in 2020. This makes it the highest non-European country to have its residents remote working.
With the pandemic slowly shifting into its endemic stage, you can be sure that remote work jobs will always be around. We're also including a set of FAQs for you to check out if you've got any more concerns. 
"The best part about working from home is wearing whatever you want, or nothing at all! Maybe it's time to let loose."
---