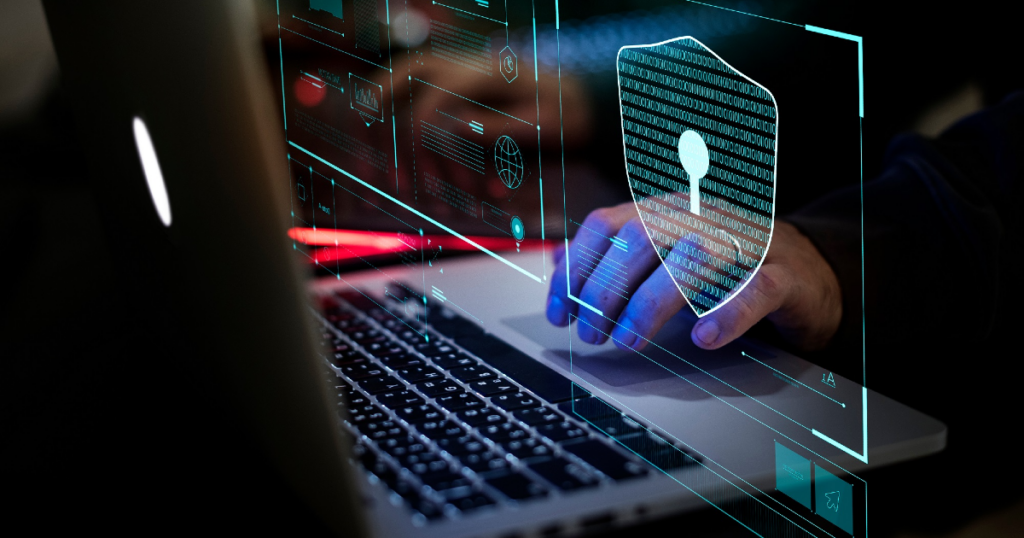 In this era of digital technology, the need for protection is essential to avoid scams, cyberattacks, malware, and more. Cybersecurity has always been in constant development to combat these digital attacks; and we should arm ourselves with the necessary certifications to ensure we're on top of our game.
This article aims to outline the basics of cybersecurity, and list the 5 must-have cyber security certifications to have. First off, there are two main categories, which will be briefly explained below:
1) Professional Cybersecurity Certifications
These are for professionals working in the field to get trained on some of the latest tools and software to detect, prevent, and combat against cyber threats. Think of them as training certifications for new or updated security certifications.
2) Academic Cybersecurity Certifications
These certifications are to aid students in the cybersecurity field as well as shed light on the current and foreseeable problems, solutions, and innovations which will give them a head start into their careers. Most students who create a portfolio with academic certifications tend to get 'reserved' for work, even before graduating!
Some companies use particular products, and so they might require their professional cybersecurity staff to be certified accordingly. Examples of professional certifications include:
Certified Ethical Hacker (CEH)
GIAC Security Essentials
Certified Information Security Manager (CISM)
Comp TIA Security+
Certified Information Systems Security Professional (CISSP)
How Does One Start?
Most aspiring professionals would start by obtaining the relevant academic requirements. Most cyber security vacancies require a four-year Bachelor's Degree in Computer Science or Information Technology.
One should start their career from there, as well as pick up a few academic cyber security certifications to bolster their chances of getting a job as soon as they graduate. Increasingly, associate's and bachelor's cybersecurity programs are offering professional certification preparation as part of the course load.
For example, Hossein Sarrafzadeh, a professor of cybersecurity and department chair of the cybersecurity department at Saint Bonaventure University, had this to say during a recent expert interview with Cybersecurity Guide:
"We've embedded a lot of industry certification materials into our curriculum…Students are encouraged to pursue industry certification, and get industry certified while doing their academic work."
Roles And Responsibilities Of A Cybersecurity Professional
The right industry cybersecurity certifications will open up doors in a plethora of fields such as banks, network providers, schools and universities, airlines, security consultancy firms, and almost any large organisation or corporation with a database.
The aforementioned industry certifications serve as an indicator to potential employers that one is capable to fulfil the various roles and responsibilities related to the vacancy. Some of the duties which a cybersecurity professional would be tasked with include:
Looking for potential vulnerability and security threats in hardware and software.
Addressing and closing off security vulnerabilities if they are discovered.
Finding the best way to secure the IT infrastructure of an organisation.
Building firewalls into network infrastructures.
Constantly monitoring for attacks or intrusions and liaising with the authorities if a perpetrator is identified.
Here Are The Top 5 Must-Have Cybersecurity Certifications!
There's a vast multitude of cybersecurity certification courses available to prospective cybersecurity professionals, and it can quite quickly become overwhelming to anyone just looking to get started in the field! But fret not, we have compiled a list of our top 5 suggested cybersecurity certification must-haves.
1) Certified Ethical Hacking (CEH)
This may sound like a job straight out of 'Mission Impossible', but we can assure you that it's a very real profession with a very real demand worldwide! As implied in the title, this certification essentially teaches one to think and act like a hacker, with the goal of teaching hacking techniques such as identifying vulnerabilities and weak points, as well as initiating actions to prevent, correct, and protect the system from potential illegal hacking threats.
Other skills include scanning networks, viruses and worms, session hijacking, penetration testing, trojans and backdoors, SQL injection, evading firewalls, and cryptography. This certification is mainly beneficial to security professionals, site administrators, auditors and anyone in the network security sphere.
You can sign up for Certified Ethical Hacking (CEH) certification here.
2) GIAC Security Essentials
While this is still an entry-level certification, it does require five years of work experience before one can obtain it and is best suited for professionals who prefer a more hand-on security role. Among the many technical skills associated with the GIAC Security Essentials certification include identifying and preventing wireless attacks, access controls, authentication, DNS, cryptography fundamentals, critical public infrastructure, network mapping and network protocols.
Holders of the GIAC Security Essentials certification are required to renew their certification every four years as to ensure the aforementioned skills are still intact and, more importantly, up to date and keeping up with the advances of technology and security threats.
You can sign up for GIAC Security Essentials certification here.
3) Certified Information Security Manager (CISM)
CISM is among the top credentials for cybersecurity professionals in organisation security practice development. With credibility also comes the catch of having five years of cybersecurity experience before being eligible for the certification. However, one can also use a combination of education and experience as a substitute for this requirement. CISM covers security risk management, program development and management, governance, incident management and response, among other skills.
Much like the previous certification, CISM is valid for 3 years and holders have to pay an annual maintenance fee for the certification.
You can sign up for Certified Information Security Manager certification here.
4) Comp TIA Security+
Comp TIA Security+ is a general level certification and is a minimum requirement and preference of the cybersecurity industry. It takes two years to complete the certification and is a must-have for those interested in having a career in the cybersecurity field.
Some of the skills covered in Comp TIA Security+ include network threats and defense techniques, effective security policies, network and host-based security practices, disaster recovery, encryption standards and products.
You can sign up for Comp TIA Security+ here.
5) Certified Information Systems Security Professional (CISSP)
Similar to Comp TIA Security+, many organisations and corporations consider Certified Information Systems Security Professional (CISSP) to be an essential requirement in the field of cybersecurity. Skills covered in Certified Information Systems Security Professional (CISSP) include access control, cryptography, telecommunications, networking.
Three to five years of prior cybersecurity experience is required to obtain this certification, but once completed, it serves as one of the best knowledge assets to have in cybersecurity.
You can sign up for Certified Information Systems Security Professional (CISSP) here.
So Which Certification To Choose?
Choosing the right certification can be tricky, but a good rule of thumb is to decide beforehand the kind of industry one wants to work in as well as one's existing skillset. While all these certifications will almost certainly expand one's current skillset, it is also important to select a certification in which one's established skills can be utilised and further improved upon.
Another consideration should also be one's own personal interest in the various aspects of cybersecurity as it can act as a guide to the right certification for each individual.
Cyber Security FAQs
1) How many hours do cyber security professionals work?
Most cybersecurity professionals work regular office hours, five days a week.
2) How much do cyber security jobs pay?
Entry-level cybersecurity professionals earn around S$27k a year, while senior cybersecurity professionals earn up to S$335k a year.
3) Is there a demand for cybersecurity jobs in Singapore?
There's currently not enough supply to match this demand for such a wide range of cybersecurity staff in Singapore. According to a study by CyberSecurity Ventures, there will be a deficit of 3.5 million cyber security professionals in the world and with Singapore already reporting a shortage of cyber security talents.
4) Is a cyber security career a good choice?
With the easy access to education and certifications the good pay and work culture, and the demand from organisations, the answer is a resounding YES! Cybersecurity would be an excellent career field to pursue for many individuals.
Long Story Short!
The certifications recommended above are a great way to expand one's abilities and qualifications, but it goes without saying that if an individual wants to become of the best cybersecurity professionals in the field, these five certifications are a must have. They should serve as a stepping stone for further development in the field of cybersecurity.
Much like how technology is rapidly improving every single moment, the potential cybersecurity threats are also evolving just as quickly. Therefore, to be an elite cybersecurity professional, one must constantly be improving their existing skillset in order to be able to protect against all manner of digital attacks.
---