Whether you're looking for a first job, better opportunity, or career change, the job search process can be daunting. You're not only scrolling through a long list of available openings, but you also need to update your resume (adding all of the necessary information to suit your job application), in addition to writing a good cover letter that you're confident will land you an interview!
Of course, you won't be applying for just one vacancy. This is because experts advise active job seekers to apply for as many as they want (and can apply for) with quality. After you've submitted your resume and cover letter to several companies, the real waiting game begins!
First, you wait for that call for an interview and when you finally get your date, you'll probably go all out preparing to face the interviewer(s). Then, on the day of the interview, you give your best shot, hoping that it'll be enough to secure you the position. In the end, they'll tell you to wait for their calls, and will inform you of their decision.
Second, and lastly, you wait and wait for them to call you, only to be told that you've been rejected! That is IF they call you; if you don't hear from them after a few weeks, you can take it as a sign that you aren't getting the position.
If you're wondering "Why do I keep getting rejected?", don't be downhearted. The reality is that it's what happens to the majority of interviewees, because most companies are only looking to fill one vacancy at a time, and it has been reported that more than half of all candidates are rejected at the first interview stage.
To avoid making the same mistakes, read on to learn what are the most common reasons recruiters reject certain applications. With this guide, you'll have a better understanding of what's going on in the world of hiring, and will be better prepared for the next one.
What Are The Top 12 Reasons For Job Rejections, And What Should You Have Done Instead?
Since there are numerous reasons why recruiters may reject you as an employee, you'll find them divided into 2 categories below. There's also a proposed solution for each one to address the issue, and improve your chances of getting hired.
During the application process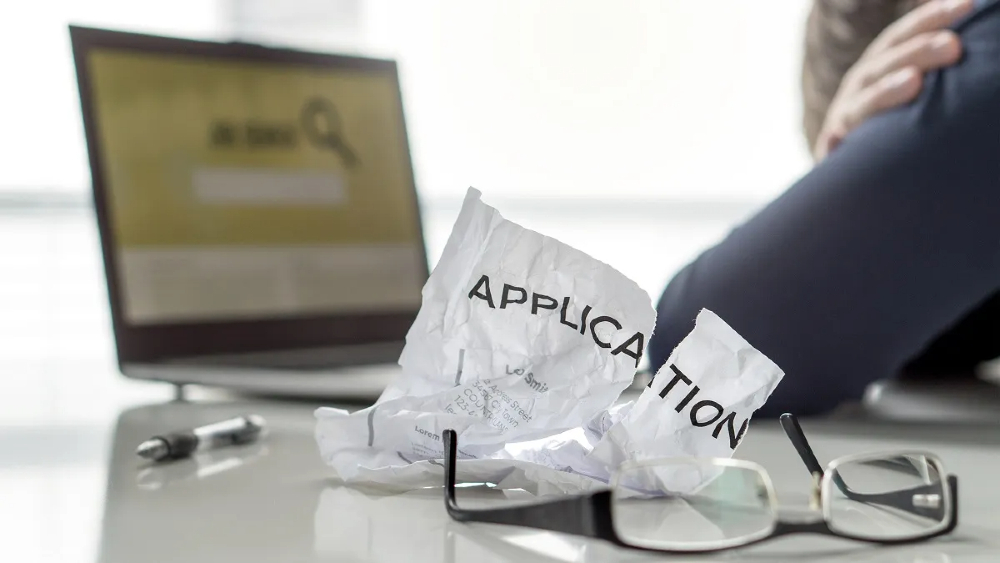 1) Incomplete application
When you're tense or in a rush while filling out a job application, you may overlook some of the details on the form, or provide an inaccurate response. HR teams receive a large number of resumes from various applicants. As a result, they must first filter through the applications before deciding which ones will be invited for an interview. During this stage, applications with errors are filtered out and rejected.
Solution: Take your time when filling out any job application, be it online or offline. Read through the form carefully, and jot down the important parts that'll require you to gather information and put your thoughts together. It'd be preferable if you could answer each question on a separate sheet of paper, before writing them on the actual application. After you're done, make sure to double, triple, or quadruple check (the more the better!) your application to ensure you haven't overlooked anything, and that you've provided all of the required documents/work portfolio. By doing so, you'll reduce the likelihood of a rejection.
2) Qualifications don't match
This part can go one of two ways: Companies may believe you're underqualified for the position and will struggle to perform, or they may believe you're overqualified and will demand a higher salary. If this crosses the minds of those who are about to consider hiring you, neither can be good. When your qualifications don't match the specifications/requirements that the companies are looking for, there's a big possibility that your application will not be considered for an interview.
Solution: When applying for a job, make sure to read the requirements and specifications carefully to see if they match your qualifications. If you're unsure, you can always contact their HR directly to enquire whether you're qualified for the position. Only submit your application once you're certain that you're properly qualified. At the very least, you won't be wasting your valuable time, and you'll not be discouraged if you end up rejected.
3) Late application submission
There are occasions when a job posting has been up for a long time, say a month or so, by the time you look at it. Recruiters may not have changed the status of the job advertisement, but they're most likely already interviewing potential candidates for the position. It's also possible that when you submitted your application, it was already on the last day and didn't make it through the list that goes to the HR department (you never know how tech works sometimes).
Solution: Always try to submit your application as soon as you see a job opening on any reliable job portal! It's strongly advised to apply within one week of the posting date. One thing is certain, your application will be considered, and employers will most likely believe that you're eager to work for them, increasing your chances of being shortlisted for an interview.
4) Lacking work experience
This is usually inconvenient for new grads, as many employers will look for someone with specific years of work experience (even if they claim they don't). In job postings, you'll be able to see the number of years of experience required for that position. If your experience doesn't match, your resume will most likely end up in the job application rejection pile.
Solution: Examine all of the specifications that are included in any job posting that you're interested in, just as you would with the qualifications required. If you've been working but your work experience is insufficient, look for other postings that would be a good fit for you. If, on the other hand, you've recently completed your studies, look for job openings that mentions "for entry-level or graduate positions". There's a good chance that recruiters will consider your employment application.
5) Portfolio isn't properly classified
Depending on the job you're applying for, recruiters may request your portfolio to assess the quality of your work. Some common examples include graphic designers, writers, editors, photographers, videographers, and models. The portfolio must meet certain specifications when uploaded to job sites, or submitted directly to companies. If all of your work is thrown together on one page with no classifications, it'll be difficult to see what types of work you've done, and to decide whether you're qualified for the position.
Solution: Firstly, when creating a portfolio, make a list of the works you've completed and categorise them into the appropriate sections. As a writer, for example, you may have done a variety of different write-ups throughout your career, which you can categorise as creative writing, press releases, copywriting, social media captions, and so on. Once you've done that, make sure to have a separate page for each category so they don't get mixed up, and it's convenient for recruiters to evaluate.
6) Resume doesn't match Applicant Tracking System (ATS)
Some of you may be wondering, "What in the world is ATS?" This may come as a surprise to you, but most businesses (particularly mid to large companies) are using this software to sort, filter, or rank candidates who have applied for jobs with them. As stated on JobScan, if a resume isn't properly formatted or doesn't include relevant keywords, it may be ignored by the system and fall into a black hole. Even if an applicant is highly qualified for the position, their resume may go unnoticed if it lacks the required keywords. That being said, the ATS may not only hinder you from being hired but may also prevent the recruiters from seeing your resume. As a result, you're not even considered for an interview.
Solution: Fortunately for you, there's a way to get your resume read by the ATS and hopefully, your application could get up to the interview stage. Of course, you're not supposed to cheat your way in; you still have to prove that you have the necessary qualifications and experience (if you're lying, they'll find out during the interview, no joke!). Forbes has compiled a list of resume formatting and keyword rules to ensure that ATS doesn't hurt your chances of getting hired. This includes using .doc or .txt format, avoiding graphics or tables, avoiding resume templates, listing the names of previous employers before the years you worked there, uploading your resume rather than typing into the provided space, and including unique keywords that can be found in the job posting itself (Hint: Look for most used keywords!).
During the interview itself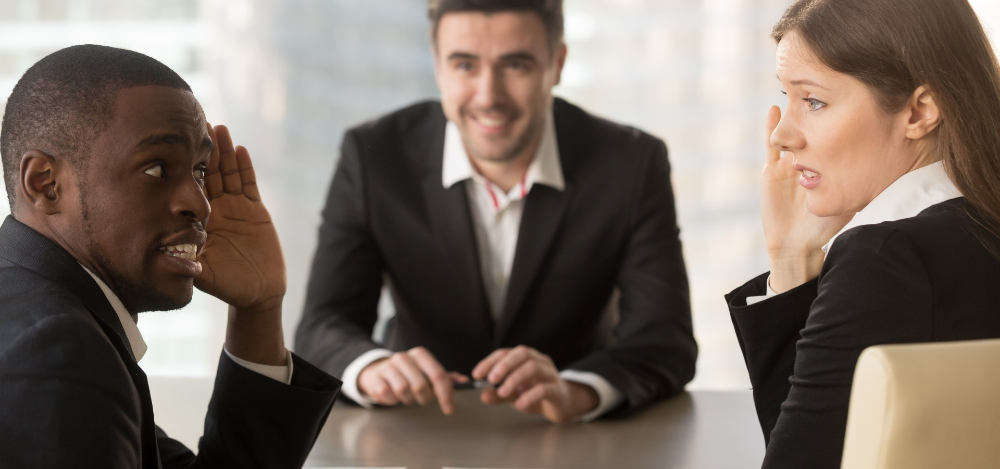 7) Not prepared for the interview
The interview is the most important part of the hiring process, and if you're not fully prepared to face interviewers, know very little about the company, and are unsure of the job positions, you'll be lost during that critical moment. It has been reported that nearly 50% of job applicants failed their interviews due to a lack of knowledge about the company and the job they desired. Surprisingly, the interviewee can detect this when you try to avoid questions and provide vague answers.
Solution: As soon as you know you've been invited to an interview, spend some time thoroughly researching the company and the position you've applied for. The more knowledgeable you are about the company's operations and goals, as well as the responsibilities of your job position, the more confident you'll be. When you're optimistic, it's more likely that you'll answer the questions smoothly during the interview. So, be very prepared, always!
8) Lack of good communication skills
You must be able to interact and communicate to ace an interview, but good communication skills include not only how you speak and what you say, but also your body language during the interview. According to research, 20% of interviewers said they rejected applicants who crossed their arms, and 66% said a lack of eye contact caused them to turn down a candidate. Who would have guessed that what you do with your arms and eyes would matter so much in an interview?
Solution: Be mindful of what you say and the body language you project to your interviewers. It's natural to feel shy or intimidated when meeting them for the first time, but remain confident and pleasant so you don't come across as unfriendly. Another way to prepare and avoid feeling awkward is to practise interviewing with a friend/family member or talking in front of a mirror.
9) Can't prove qualifications
It has been reported that a staggering 85% of applicants lie on their resumes to meet the requirements and be shortlisted! The problem with making things up is that you may be chosen for the interview, but how will you handle the situation when employers want to know more about you, and ask to see proof of qualifications, skills, and so on? If you stumble on your words and/or aren't able to provide credible references, they'll figure out for sure that you're lying, and you can kiss those job opportunities goodbye.
Solution: None other than – Always. Be. Honest! Whether you're in the application stage or during the interview session, be truthful with whatever you tell the employers. It doesn't matter if it's about your qualifications, experience, skills, or anything else related to the job you're applying for. If you got a job by lying, be prepared as your white lie will eventually come back to bite you.
10) Impossible salary expectations
When it comes to applying for jobs, salary can be confusing because you're not sure whether to include it on your resume or not, and you're worried that you'll bring it up at the wrong time during the interview. Nonetheless, employers will usually turn down applicants who ask for far too much salary in comparison to their experience and qualifications. For example, asking $8,000 per month for a junior executive position may be out of your league!
Solution: Make sure you've done your research and are aware of the pay ranges for the positions you've applied, before deciding on your expected salary. Each employer's budget allocation may differ, so you'll be able to determine which will be prepared to pay you your expected salary. Ultimately, make sure the salary you're asking for is in line with your experience, qualifications, and what you can offer.
11) Unsuitable social media behaviour
Believe it or not, your social media presence, both positive and negative, is very important to most recruiters. If they see positive things about you on social media, they're more likely to consider you as a candidate. However, according to a survey conducted by The Manifest, approximately 90% of employers look at potential employees' social media profiles, and 79% have rejected a candidate based on what they discovered. It's stated that the following social media content can lead to candidates being denied:
Hateful speech
Images of inebriated revellers or drug users
Content that is illegal or illicit
Exposing former employers' confidential or sensitive information
Poor grammar
Solution: Consider modifying or removing what you've posted on all of your accounts, and possibly going on a social media cleanse before applying for any job positions. You can begin by deleting or privatising any inappropriate posts/images, and then refrain from posting anything else. Prepare your social media for job applications at least a few weeks ahead of time.
12) Unrealistic career objectives and job expectations
Almost every interview will include the question, "Where do you see yourself in 5 years?" Your response to this question could be one of the deciding factors in whether or not you get the job. If interviewers think your answer is unrealistic and impossible to achieve, they may dismiss you as unsuitable for the position. For example, if you applied for a junior marketing executive and when asked this question, your answer is to be a Chief Marketing Officer... that can come across as a little too ambitious and unrealistic for such a short period of time.
Solution: Make sure you have a specific goal in mind for any jobs that you apply for. If you're not sure how, then looking at the company's hierarchy or stages of the corporate ladder may help you set your career goals and expectations. At the end of the day, you must be clear about your goals and aligned with the company's direction.
Things can sometimes spiral out of control, such as when a company decides to hire internally or drastically alters the specifications required. If this occurs, there is nothing you can do but to continue preparing and focusing for the next interview.
Here Are 8 Simple Ways To Prepare For Your Future Interviews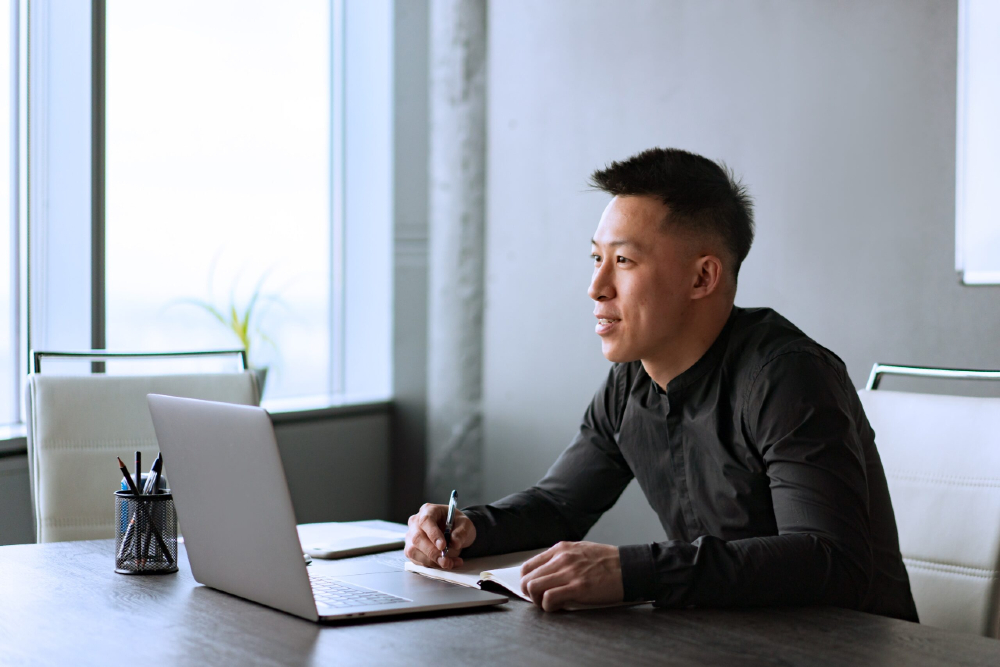 Of course, there are numerous things you must do when preparing for your interview to look good and be confident (but not overconfident, please). These are several strategies that can assist you in planning ahead of time to avoid botching your future interview.
To begin, use the

GRIT website

to market yourself to potential employers on the platform, who will contact you if you match what they're looking for.
When looking for a job, you need all the support you can get, so join

GRIT community

where you can take a career assessment, seek career advice, and connect with experts for career-related questions.
Understand why you want the job and why you're qualified for it so you can explain why you're interested in the job and why you're the best candidate for it.
Research the company you're applying to, including its culture, the position you're applying for, and the products and services it offers.
Make certain that you understand what you've included on your resume, and don't forget to sell yourself.
Look up common interview questions and think about your responses as if you were being interviewed.
Prepare some thoughtful questions for the interviewers to demonstrate that you are interested and have done your research.
Make travel arrangements ahead of time by learning the location of the interview so that you can arrive early.
Keep Moving Forwards; A Job Rejection Is Not The End Of The World!
It can be devastating to learn that you've been rejected from a job you've been hoping to land or even your first job. You must remember that rejection is not the end of the world. There are still plenty of opportunities available, and the right job is waiting for you, so don't give up!
---