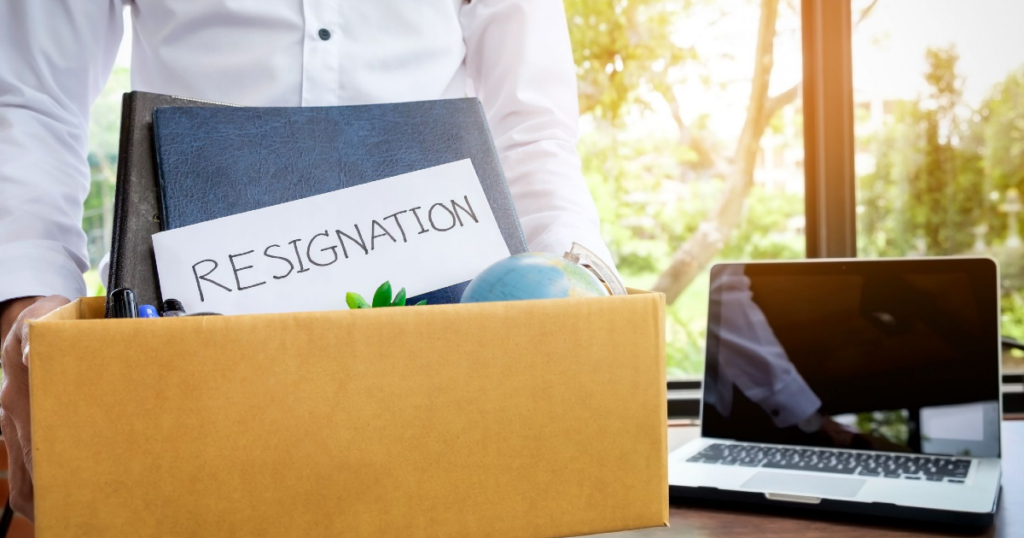 Many reasons could lead to someone's decision in leaving their job. Whether it's new opportunities or personal reasons, a resignation is something to be expected. In fact, Microsoft estimated a whopping 40% of the global workforce are thinking of resigning from their current jobs, citing the pandemic-induced burnout as one of the many reasons. But what does tendering your resignation means?
Tendering your resignation refers to the act of notifying your boss or reporting manager that you're leaving your job and resigning from employment in the form of a letter, email, or a face-to-face meeting.
Typically, your notice has to be passed to your immediate superior in advance, depending on the time stipulated in your employment contract, which can range anywhere from two weeks to two months. The rationale for an advanced notice is to ensure a smooth transition, including workload distribution among your team members and to allow the company sufficient time to search for your replacement.
To maintain professionalism and the interest of all parties involved, it's highly recommended that a resignation process be carried out courteously.
Our 4 Tips To Tendering Your Resignation Respectfully
Here are some tips that you can keep in mind to help you leave your job on a good note:
1) Say it in writing
One of the best ways to leave a good impression on both former and future employers is by putting your resignation in writing. For an office or corporate job, this is often required as per your employment contract. This is usually done by drafting a formal dated letter addressed to your reporting manager and signed by you, including your personal details and information on your final day at the company. If you're unsure whether to hand in your letter physically or via email, you can plan ahead by speaking to the HR department.

With that said, regardless of the type of job, providing a resignation letter reflects respectability between both parties. Aside from that, putting things in writing ensures that there's a paper trail proving that you've given sufficient notice as required, and assists the HR department with document organisation.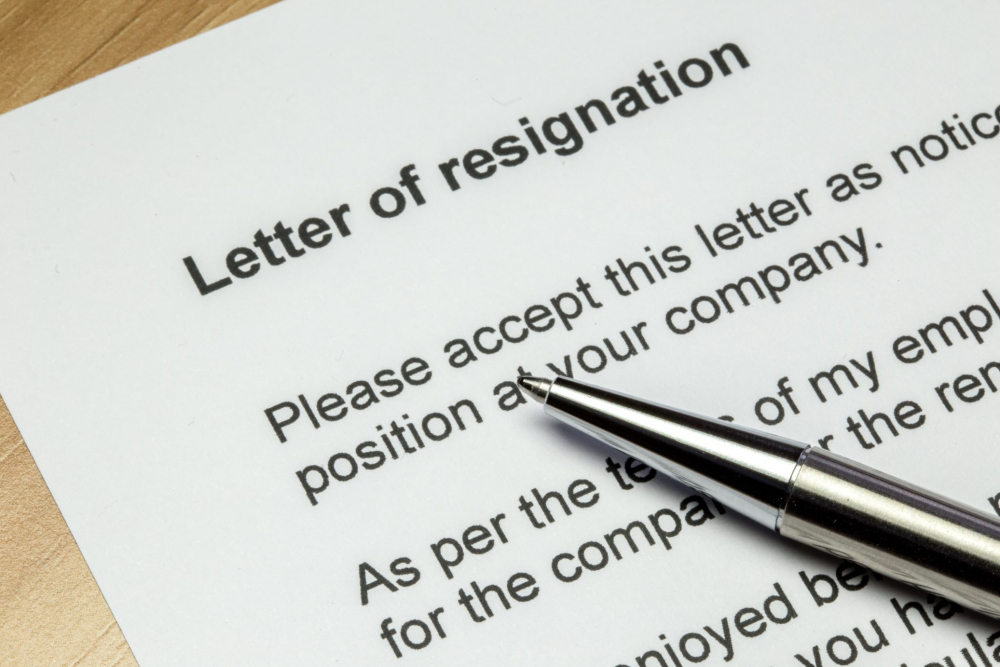 2) Provide explanation
In your resignation letter, be sure to explain your reason(s) for leaving your current position in the company.

For example, if it's due to a new job offer, you can highlight how the current role has not only helped you to add value to your career journey in the form of experience and network expansion, but also allow you to contribute your skills in return.

If you're leaving due to personal reasons, you may or may not feel comfortable sharing the exact details with your employer. As such, keep it simple, straightforward, and ensure that it's worded politely.

For example, you can point out that while you had a highly enriching experience in your employment, you're unable to carry out your duties and responsibilities due to personal reasons. Additionally, highlight that the company's best interests has been taken into account in helping you to decide, and offer to assist with the handover process during your notice period.
3) Schedule a meeting
Depending on your circumstances, you may also schedule a meeting with your supervisor to further discuss this in person. On top of a written notice, a face-to-face meeting shows willingness and added professionalism on your part to ensure a smooth transition throughout the resignation process.

You can talk about the handover process and confer on how to best distribute your previous work amongst your colleagues. In addition, scheduling a meeting will help maintain your rapport with your boss and leave a good impression once you leave your job.
4) Understand company policy
When planning your resignation, remember to take into account the terms of your employment contract. Be mindful of details such as the notice period as well as any documentation that you'll have to submit.

If you're planning to schedule a meeting with your boss and/or HR, you can discuss this part of the resignation to clarify any doubts that you have, regarding the terms of your contract.

If your employment is not covered by a contract, this is a great opportunity to further discuss with your reporting manager on the relevant process and procedures.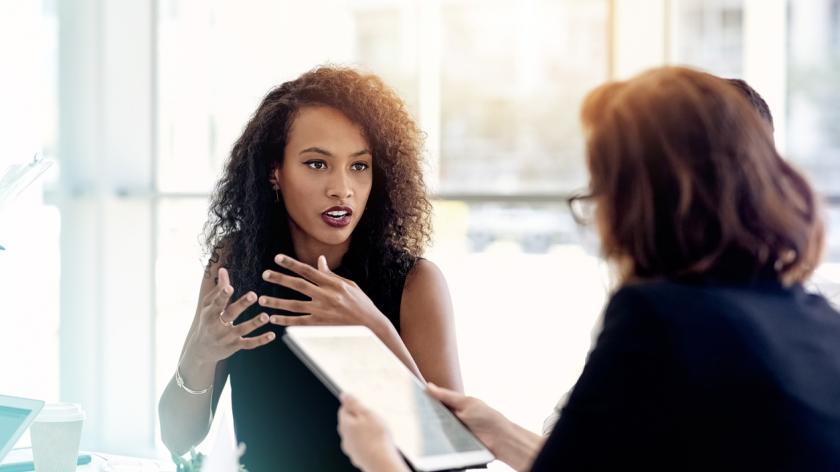 5) Plan a smooth transition
This is one of the most important parts of the resignation process! Once you've decided and handed in your notice, it's tempting to let your current workload go unheeded, and run its course.

However, this is where teamwork plays a crucial role to facilitate the transition period. Plan and discuss with your boss and colleagues, especially direct team members, on the distribution of tasks and responsibilities that they'll have to take over from you after your departure from the job.
Resignation Letter Example #1 (Receiving A Better Offer)
Sample 1
Dear Mr/Ms [Name of reporting manager/supervisor],
Please accept this letter as a [notice period] notice of my resignation as [role] at [company]. In accordance with my contract, my notice period will end in [duration] on [date].
Recently, I was offered a promising role, that will be a great opportunity for me to further enhance my skills in [relevant skills].
I would like to extend my gratitude to the [senior management] for giving me the chance to be a part of a company that has fostered my professional growth for the past [duration of employment]. I appreciate the continuous teamwork, advice, and support that we have shared throughout my time in the company.
Please let me know how I can be of assistance during the transitional period, in ensuring a smooth and seamless handover process.
Sincerely,
[Your name]
Sample 2
Dear Mr/Ms [Name of reporting manager/supervisor],
I am writing to inform you of my resignation from the role of [role] at [company].
I have recently accepted an up-and-coming opportunity which would further encourage my professional growth, particularly in [relevant skills].
Whilst I am looking forward to my journey ahead, I would like to firstly thank the Management for giving me the opportunity to contribute to the workings of the company and learn essential skills, as well as expand my professional network along the way.
During my transitional period, I would like to offer my assistance to facilitate a smooth handover process.
Sincerely,
[Your name]
Resignation Letter Examples #2 (Personal Reasons)
Dear Mr/Ms [Name of reporting manager/supervisor],
I am writing to formally inform you of my resignation from [role] in [company]. Due to unanticipated personal issues, I have decided to hand in my [notice period] notice. My final day will be on [date].
During my time here, I have learned skills and given opportunities that I would not have been given elsewhere, had I worked with a different team or report to a different supervisor. I would like to extend my gratitude to everyone who has made my time here memorable.
With that said, I would also like to offer my assistance with the handover process, in ensuring that my replacement is well-informed of the tasks and projects at hand.
Best wishes,
[Your name]
5 Tips To Planning For A Smooth Transition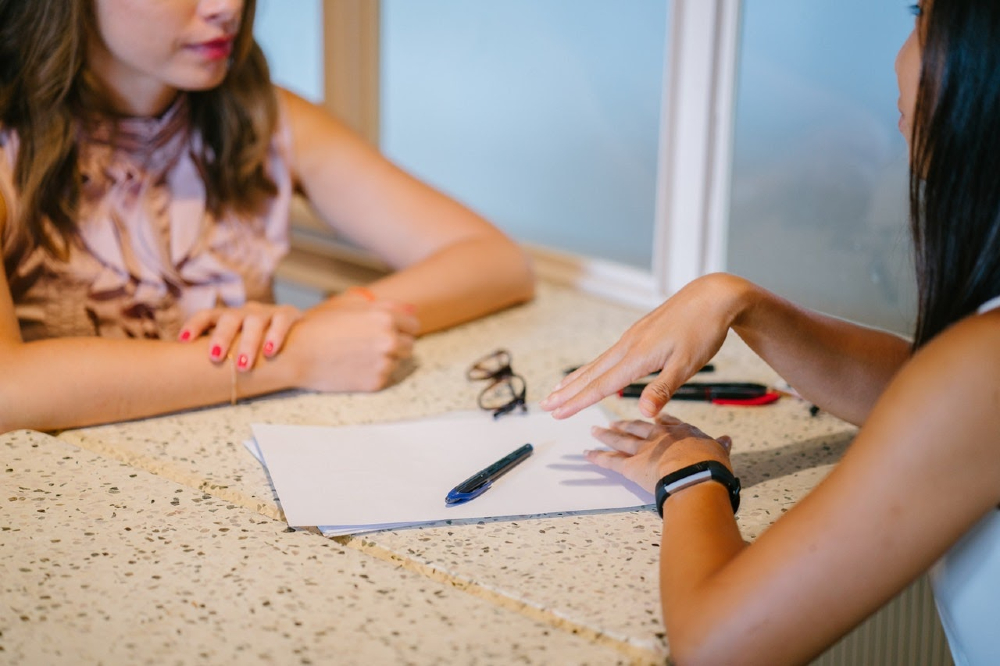 Here's how you can help in ensuring that your team can proceed seamlessly once you leave the company:
1) Outline standard duties
What are your daily tasks, what do they entail, and how do you execute them? Running through the details with team members assigned to take over your duties will help them understand it better. What's more, it'll help keep them up to speed when they perform them.
2) Document projects currently working on
Showcasing the progress of your projects in a meeting will enable your teammates to visualise them, but the key to a smooth transition is by compiling them into one comprehensive file. Document the steps that you've taken for your role in the projects. Include a brief of the project and details on how you've contributed, plus the exact section in which the project is being put on hold to ensure a smooth transition for your departure.
3) Tasks to complete before you leave
While a compromise can be worked out for certain tasks and projects, some of them may still require your input, given your experience in handling them. Be sure to go over these pending tasks with your boss and team members, for which you're required to complete during the notice period.
4) Contacts that are useful (external and internal)
One of the crucial things that you can do to ensure a smooth transitional period is by taking note of essential contacts related to your current tasks or projects. This could be in the form of a detailed list, so the particular colleague taking over your role will be well-equipped with as much information prior to your departure from the role.
5) Reaching out to members actively working with so that they can know what to expect next
It's important to manage expectations with team members who'll assume your responsibilities after your resignation. The notice period will help buy you some time to make sure that all parties are in mutual understanding and agreement of the individually assigned duties.
Final Thoughts On Tendering Your Resignation
To sum up, tendering your resignation can seem like an overwhelming process as you may or may not have to deal with a considerable amount of paperwork. Even more so if you need to slowly hand over your tasks to people whom you've worked with for a long period of time and have built a strong bond with. However, documenting your resignation process ensures a seamless process for your former employer to plan their future employment, and helps smooth your career transition.
---