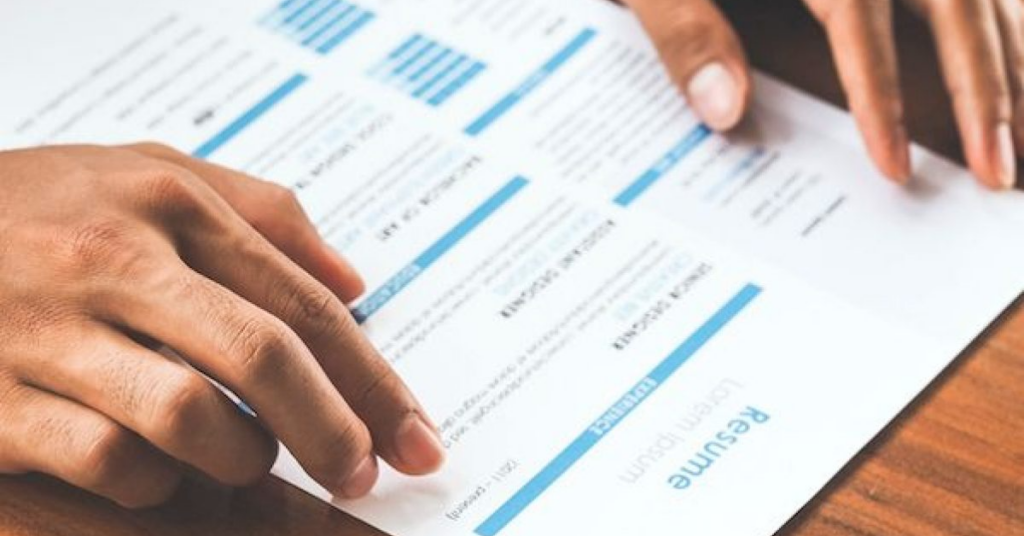 De-what? Designer? Nope. The word of the day is 'Designation'. It's an integral part of your resume; something you've got to add in. Having a designation will 'level up' your resume; so much so that interviewers will be wanting to have a chat with you. We'll be going into detail about this word, and why it's important for everyone to put in their resume.
What Is Designation?
Vocabulary.com describes designation as 'a title, official or otherwise'. In your resume, that would refer to your professional job title, or a specific post you've held before i.e., Manufacturing Engineer.
Boston University, in its faculty handbook, mentions designations as part of a professional academic setting. A clear example of this is the designation known as 'emeritus'. No, this isn't referring to a bishop, this is an academic emeritus! This designation is intended to recognise academicians for their lifetime contributions to their university or field of study/research.
Whether a fresh grad or a seasoned professional, putting your job designations help you stamp your mark, and make you stand out among the crowd.
Designation And Job Title: What's The Difference?
So, at this point you're probably asking, "Is there really a difference between a designation and job title?", to which we say, "YES!"
A job title is only a 'scratch the surface' type, and doesn't show the actual work/responsibilities you've done. This means that 'job title' is simple, meant to fill papers, and just gives a rough idea of the work you do.
Countries like India, Malaysia and Singapore use a grading system to categorise job duties, tasks, and pay scales. This is where one's designation comes in. Certain private companies with high job structures would employ this method as it consolidates the payroll scheme for the HR & finance departments. In government application forms, there's usually a designation for your previous work/education experience. It's usually a grade attached to the title, with the grade being the designation.
Another example is the title of 'Senior Lecturer' or 'Master Lecturer'. Generally, a Senior Lecturer or Master Lecturer has met the requirements for working as a Lecturer, and has produced excellence in teaching for a minimum of five or ten years, respectively.
This type of designation highlights the individual's past work, achievements, pay scale, and responsibilities summed up in one designation. Compare it with a job title like 'e-Commerce Executive'. Sounds fancy, but it doesn't really tell readers what the executive actually does.
Here's another key difference between designation and job title: Your 'job title' might not be the same as the one put in your payslip. Usually, the title given in your payslip would be your designation. Be sure to note and put that in your resume when listing your work summary.
Why Is Designation Important To Include?
There are a few factors that make designation a 'must-put' in your resume. One reason is to give the interviewer a clear view of your tasks and skills to see if you're a correct fit for their current vacancy.
Designations allow your application to be screened better and give the HR department of the company an idea of what salary package would fit you. This also gives clarity on your tasks and roles in your previous job that will help the company consider you better.
The designation also refers to your professional work qualifications, work certifications, and may come with licences. An example of this is the WSQ Operate Forklift certification in Singapore. Individuals who possess this cert are qualified to operate forklifts, and are equipped with the necessary skills to do so. Thus, it's crucial that you list your designations in your resume.
How Do We Include Designations In A Resume?
So long as you include the designation in your resume, you're guaranteed to grab the interviewer's eye. Here are some places you can insert yours.
1) Placing designation beside or below your name
Placing your designations beside or below your name will definitely bring attention to the reader. Chartered Financial Analysts (CFA) usually include their CFA designations beside their name.
2) Put your designation in your work/academic summary
If you've achieved your certification during studies or during your work period, it would be suitable to add them into your work or education summary for clarification. This applies to designations achieved through specific work or study.
3) List them down
You can also put a list of designations in your resume to list out multiple designations you may have achieved in your work/study profile. Just be sure to make the list clear and concise, so as to not create confusion.
4) Put a designation in your email handle.
Professional designations are easily read up online, so don't be afraid to put a designation in your email address. This gives the impression that you're committed and proud of your achievements, as well as a professional setting that will attract potential hirers.
Quick tip: Here's a sample of a designation in a resume.
Don't Forget The Rest!
A good resume has everything required in the simplest and most succinct manner possible (to make it easier on the eye), therefore make sure to add to your resume the other good stuff. We've included a short, but complete, list below for you to check out!
1) Your contact details
You'll be expecting a call and/or email, so you definitely don't want to give them the wrong information!
2) Education qualifications and certifications
Placing these shows the application agent that you have the necessary qualifications for the job applied.
3) Work experience
Most employers prefer someone with work experience, so list them down if you have any.
4) Personal and public achievements
You volunteered at a public event? Donated blood? Won a public speaking contest? List them all down! This makes your profile attractive and personable, and that makes for an awesome work colleague. That's every interviewer's sweet dream!
5) Personal skillsets
Things like compiling and consolidating information, good oratory skills, any additional languages spoken, will enhance your work performance which is very appealable to your potential employer. They like you if you know how to work with the entire Microsoft Office suite!
Be Ready
If you've done all the above, and you've included your designations and references, then you're all prepped for the interview. Have a mock interview with your friends or family to get used to being in the spotlight. We find this helps a lot of applicants get over their nervousness. 
Most importantly, BELIEVE IN YOURSELF! You've worked hard, you've shown your worth. Reflect it when you speak, show the interviewer what you can and will do! Be confident and blast through that interview.
---