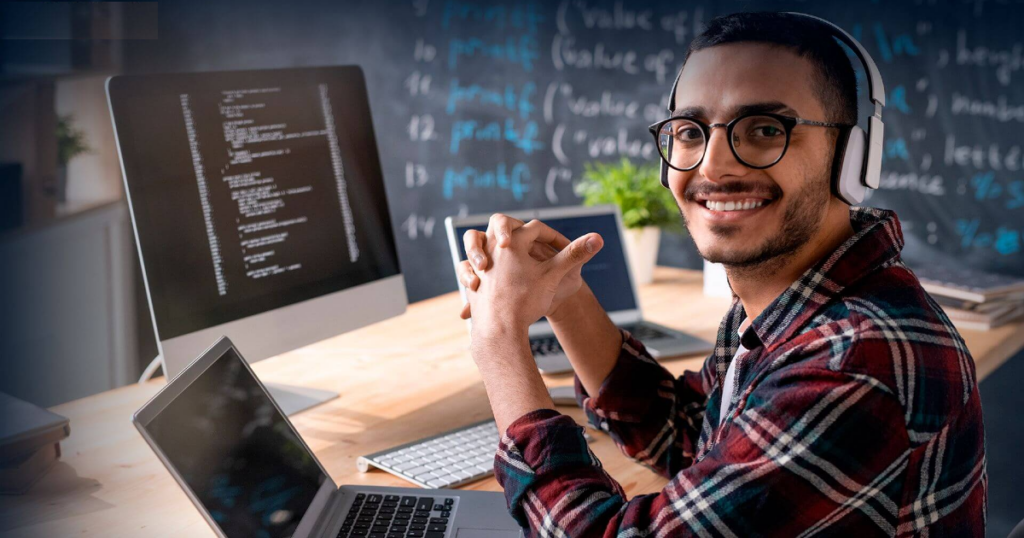 As a data scientist you're used to solving complex problems, and writing a resume just happens to be the code you just can't crack. Luckily for you, we've cracked the code, so you don't need to! Writing the very best data scientist resume is possible with our guide. We cover what to include to help you stand out, and even additional skills to consider learning to become a more sought-after talent.
Resume Sample

Structuring Your Resume
Keep all of the information on one page for a well-received resume. If your career spans further than a decade, you can get away with a two-page resume. Keep in mind that resumes should be concise and targeted.
This is the flow of a resume you should follow:
Contact information
Summary
Work history
Relevant skills
Educational background
Certifications and awards
Languages
As for formatting, these are the basics you need to know:
Margins – One-inch margins on every side
Font – Arial, Cambria, Calibri, Didot, Garamond, Times New Roman, Helvetica
Font size – Use a font size of 11-12pt for normal text and 14-16pt for headers
Line spacing – Use 1.0 or 1.15 line spacing
How To Write A Summary
You might be wondering, what's the point of a summary when a resume is already so short. A summary provides an opportunity to slightly elaborate on your professional background, qualifications and drive behind growing your career in this specific industry. Provide a glimpse into why you love what you do, or why you want to grow and develop skills further.
Example: 6 years of experience in analysing large data sets in the e-commerce fashion industry. Built data-intensive applications and analysed data mining algorithms that provided insights as to possible actionable solutions to complex business problems.
How To Highlight Experiences
When drafting your work experience portion of your resume, keep two things in mind: Bullet points and specific experience.
#1 Bullet Points
List no more than 3 to 4 bullet points per role.
Each point should give a single easy to understand sentence.
#2 Specific Experience
Tailor the experiences you list according to each role you're applying for. Do this by making sure you're highlighting accomplishments that reflect the role specifications or requirements in the job description.
1) The Job Description: Formulates and defines systems scope and objectives for complex projects through research and fact-finding combined with an understanding of applicable business systems and industry standards.
2) Your Experience: Strategised systems scope and objectives for three complex projects through research and fact-finding combined with an understanding of applicable business systems and industry standards.
These experiences should not be your day-to-day task, but instead where you accomplished something.
Action Words
Action words in resumes are adjectives that are used to describe achievements and experiences. It's a terrific method to get the attention of the hiring manager and highlight your accomplishments.
Words like these are great action words to consider when writing your resume:
Simplified
Accelerated
Facilitated
Finalised
Forged
Guided
Handled
Spearheaded
Strategised
Translated
Transformed
What Should You Include And Not Include
Since a resume is short and to the point, here's what to include and what to leave out.
Your highest academic achievement and GPA are important, but the year you graduated is irrelevant and can work against you if stated.
Interests and hobbies aren't mandatory on a resume and should be added only if space allows.
You should never include a language in which you only know a few words and expressions. It's important to be honest when listing any and all information, even languages.
Top Skills Of A Data Scientist
Hard Skills:
Amazon Web Services (AWS)
HTML
CSS
Phyton
C++
JavaScript
SaaS
Mining Social Media Data
Soft Skills:
Collaboration
Critical Thinking
Problem Solving
Adaptability
Intellectual Curiosity
Certification And Awards
If you've been meaning to up your value as a web developer, there are a handful of certificates you should look into regardless if you're starting out or a veteran looking to sharpen your skills. Many are offered solely online with great time flexibility to work with your schedule and learning pace.
Here are some certificates worth considering:
Certified Analytics Professional (CAP)
Dell EMC Data Science Track (EMCDS)
SAS Certified Data Scientist
Microsoft Certified: Azure Data Scientist Associate
Cloudera Certified Associate (CCA) Data Analyst
Cloudera Certified Professional (CCP) Data Engineer
Awards are a great reminder of the achievements you've accomplished for your company or with your industry.
Cover Letter
A cover letter is a terrific complement to any resume because it allows you to go into greater detail about why you're the best fit for the job. Instead of sending out generic resumes to each potential employer with an open position, a cover letter demonstrates your want to work for the company you're applying to. The structure of your cover letter matters as much as the content itself.
Contact details
The hiring manager's details
Opening paragraph
The body
Closing
Formal sign off
Make sure the font size and spacing are as easily readable as they are appealing to the eye. When describing your successes and experiences, utilise action words to emphasise your relevant talents to the position you're wanting to be recruited for. Applying for a different position in the computer science field? Check out the links below:
Web Developer
Software Engineer
Information Security Analyst
Network Engineer
IT Manager
Need a few more details? Check out our other in-depth guides on writing a resume, CV, and cover letter. All guides are suitable for any profession with tips for careers across the board.
---