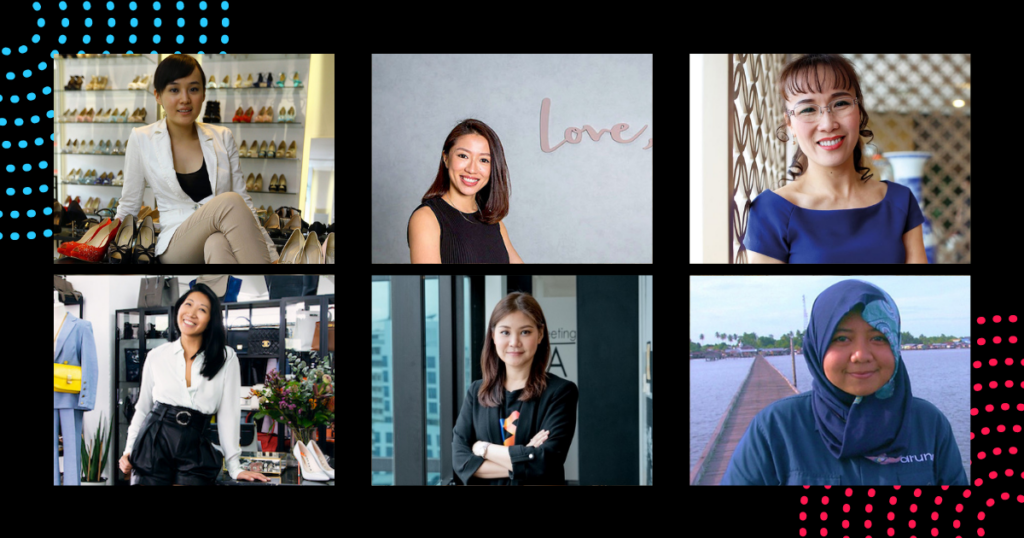 Our working world has always had patriarchal norms, and you can still find traces of it to this day. The term 'patriarchy', defined as greater male social power and status than female social power and status, rose with the development of new roles in more complex societies.
Not only is such a system associated with gender bias, but it has also been shown to undermine women's performance and organisational citizenship behaviour. It's unfortunate that patriarchy persists in forms such as unequal pay, failure to advance, and gender disparities, particularly when it comes to having female leaders in male-dominated industries. With so much unfairness and negative impact on women's wellbeing and mental health, patriarchy must be eliminated, period!
Many women continue to struggle to compete on equal footing with men in the workplace. Nonetheless, we can now see a rising number of women in C-suite positions, or soaring as founders/co-founders and entrepreneurs, putting them at the forefront of leadership roles.
According to a Deloitte study of over 10,000 companies in the Asia Pacific, the Americas, and EMEA, women hold only 19.7% of board seats globally. This was a 2.8% increase over the previous year. Those in South East Asia (Singapore, Malaysia, Indonesia, Thailand, Vietnam, and the Philippines) did better, with an average of 17.1% of women on board seats, compared to 14.3% in 2018.
Aside from the awareness of increasing women's participation in economic activity, this has been made possible by a society that has improved and created more opportunities for women to work and live comfortably.
Now, CEOWORLD Magazine has released a report on the best countries in the world for women. Amazingly, the Netherlands was ranked first, followed by Norway and Sweden. Although the top 20 countries are mostly dominated by European countries, Singapore made it to the top 20 in 19th place!
For the other South East Asian countries, the rankings are a sign that more progress can be made to make the countries more liveable, fairer, and safer for women. Despite the challenges, South East Asian women are making significant progress in the business.
As such, we've decided to highlight six female entrepreneurs who have made a name for themselves and serve as a continual reminder to women of all ages that they, too, can follow their passions, excel at what they do, and overcome enormous personal and professional challenges.
Here Are 6 Female Entrepreneurs Who Are Succeeding In Their Fields
1) Christy Ng: Founder and Chief Executive Officer of

ChristyNg.com

(Malaysia)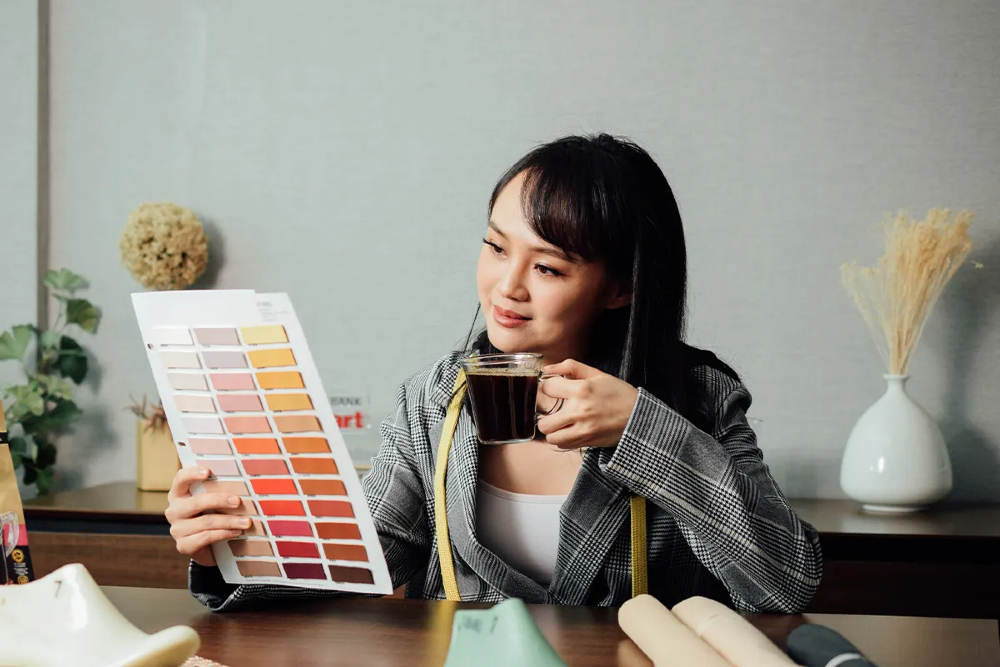 As a self-taught entrepreneur and designer, Christy Ng's story is a true definition of rags-to-riches. She began her inspiring journey to build ChristyNg.com, which is now one of Malaysia's most sought-after shoe brands, by selling at night markets and from her parents' living room.
She told the New Straits Times that her journey is about grit, determination, and the readiness to embrace failure. Growing up in a poor family, Christy was forced to work as a waitress on weekends, which resulted in a massive callus growth on her feet due to uncomfortable shoes and cheap polyurethane lining.
Her search for a well-made, comfortable pair of shoes ended in disappointment because all good comfortable shoes available at the time were mostly made of leather and were prohibitively expensive for her 17-year-old self.
It was at that point that she decided to make it her life's work and mission to design shoes that are not only beautiful but also comfortable and affordable for every woman to wear. Although she was frequently mocked by friends, industry players, and family members when she first started Christy Ng Shoes in 2012, she persevered.
She couldn't blame them for thinking she was insane to want to start a shoe business with no prior work experience, no industry knowledge, and only RM10,000 life savings!
In an interview with Maggy Wang of the Malaysian podcast 'Head Over Heels', she discussed her struggles as a woman in a society that tends to underestimate female society. As such she wants more women to follow their dreams and create something they enjoy. She went on to say that pursuing your dreams is just as important as having and caring for a family.
It was the scorn and underestimation that drove her forward, motivating her to work harder and harder so she could prove to them that she was capable of achieving what she wants.
It was that ridicule and underestimation that drive her forward, making her work harder and harder so she can turn around actually show them that she could achieve what she want. She is a firm believer in and practitioner of her own words "Always give it your best. Every single day of your life, your heart, and soul."
Her dream of creating beautiful, high-quality shoes and bags that all women would love and enjoy has come true. Started as a small business in a living room making women's footwear, they have expanded from their first store in 1Utama in 2016 to 7 stores across Malaysia and an e-Commerce platform serving a global audience.
In that interview with Head Over Heels, she also mentioned a powerful message that any woman who wants to pursue her ambition should heed: "You are your biggest cheerleaders, don't care what other people have to say."
(Other sources: Christy Ng Founder Story, About Christy Ng)
2) Rachel Lim: Co-Founder of Love, Bonito (Singapore)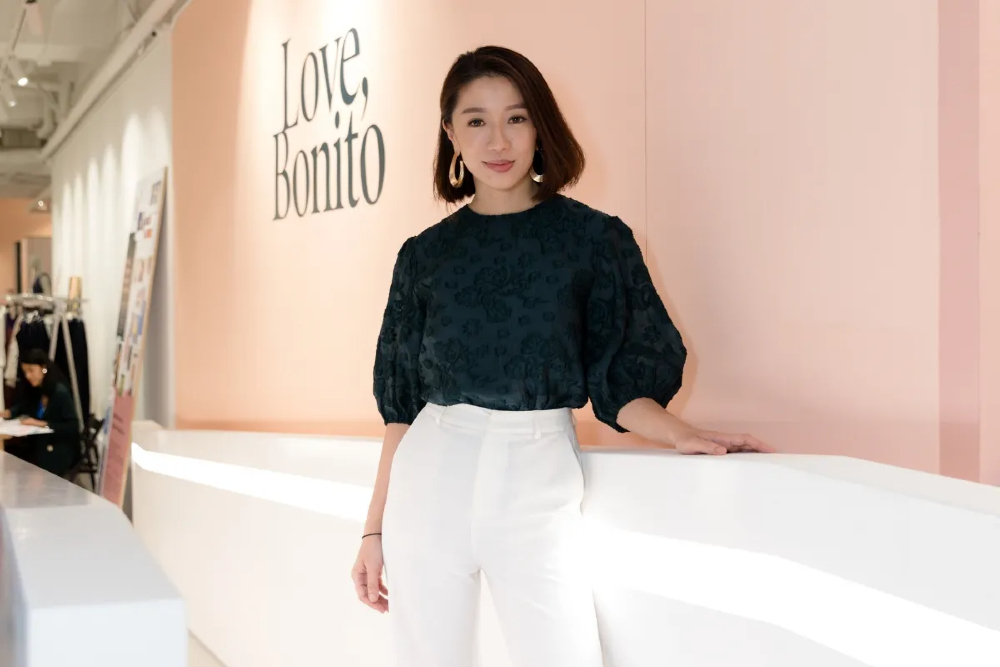 Love, Bonito is South Asia's omnichannel fashion brand, co-founded by Rachel Lim, and it recently marked its 11th year in business. What is now one of Singapore's first fashion brands had a bumpy and difficult journey since its humble beginning as BonitoChico in 2005.
It all started when Rachel Lim decided to drop out of college to pursue her dream of reinventing the retail industry. After facing a five-figure fee for leaving college, the then-21-year-old had no one to turn to but her mother.
She explained to CNBC Make It that she was bonded by the government and had to pay a fee when she quit, and "I obviously didn't have the money, so I had no choice but to go to my mom and ask for a loan."
However, this is not a case of a wealthy child receiving funds from a wealthy parent, as Lim's mother was already working two jobs to support the family after her father went bankrupt during the Asian Financial Crisis in 1997.
She also added, "That's one of the reasons why I knew I could not fail. I could not let her down." It was the pressure she needed to ensure the success of her business as she knew that was all the money she had and needed to repay her mother.
She certainly didn't give up and kept going, as BonitoChico, which began as a blog shop selling pre-loved items by Rachel and her two friends, has grown into a fashion empire with its line of products.
The company rebranded to its current name, Love, Bonito, in 2010, and has since expanded into 10 markets across South East Asia, East Asia, Australia, and the United States, as well as shipping to 20 locations worldwide. The fashion house has also expanded its products to encompass more than just fashionable, affordable apparel under Lim's leadership.
She has accomplished a great deal in her career. Rachel has spoken and headlined at TEDx, the Asia Retail Leaders Conference, the Great Women of Our Time Forum, the Future is Female conference, and the Her World Young Women Achiever Forum to name a few. She was also named by Forbes as Asia's 30under30 in 2016 and by TatlerAsia as Asia's Most Influential in 2021.
When Prestige asked what advice she would give to someone looking to start-up in the fashion industry. She replied,
"Know what you stand for and stay true to it. We are in a very competitive market which is very, very saturated. So, you need to have a good, complete brand with its own niche; you need to be very clear about what makes you unique."
(Other sources: GenT, asiaone, Rachel Lim Linkedin)
3) Nguyen Thi Phuong Thao: Founder, President, and Chief Executive Officer of VietJet Air (Vietnam)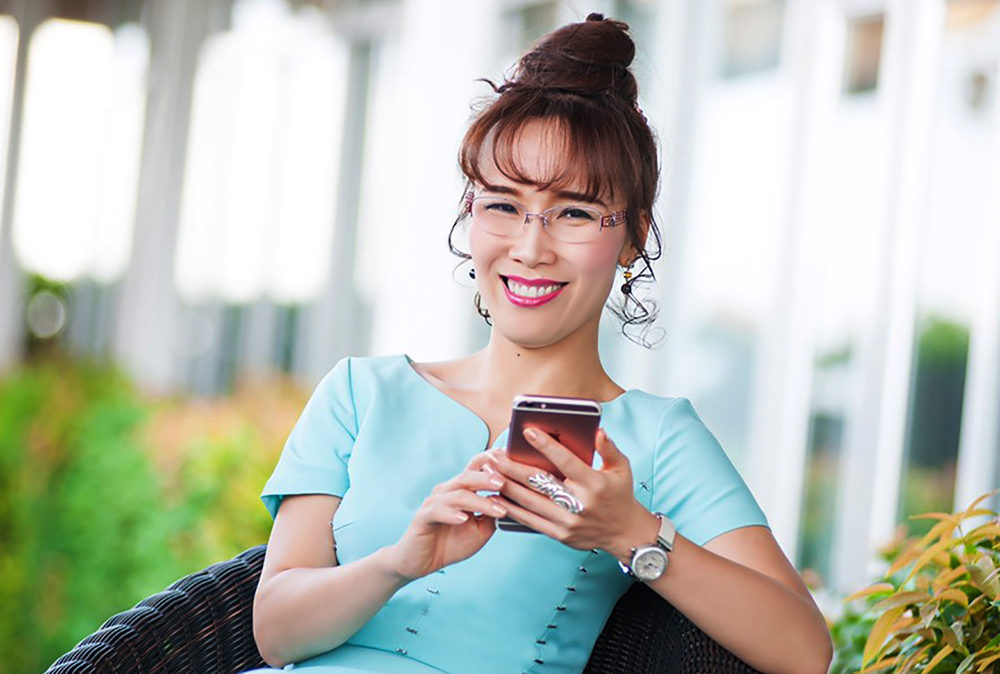 Nguyen Thi Phuong Thao, popularly known as Madam Thao, is Vietnam's first self-made woman billionaire and ranks 1,111th in the world (as of 2021). Forbes estimated her assets at around US$2.5 billion as of 23 Dec 2021! She unquestionably accomplished her fortune through her own efforts.
Madam Thao made her first million dollars before she was 21 or even graduated, when she began her business as a sideline importing fax machines and latex rubber into the then-Soviet Union. At the time, she was only a student at D Mendeleev University of Chemical Technology in Moscow, where she was studying economic management.
This is consistent with her having enormous goals since she was young. She soon established herself as a role model for younger people after becoming a dollar millionaire at the age of 21 through international trade and hard work. To her, doing business, like doing anything else in life, requires being courageous in the face of adversity.
Although she founded VietJet in 2007, she had spent the previous ten years researching aviation and meeting the CEOs of various LCCs such as Jetstar, Air Asia, and Southwest Airlines. This demonstrates the importance of research to her, as well as to starting and succeeding in what you want to achieve.
She went public with her low-cost carrier, VietJet Air, in February 2017, and it has been doing well since then. The airline was discovered to be one of the few carriers to emerge from 2020 in relatively good shape, despite COVID-19 wreaking havoc on aviation markets worldwide.
Madam Thao also has holdings in HD Bank and real estate, including three beach resorts. The influential female figure in investment and international trade was once famous for claiming that she had no idea how much money she had.
Her motto, however, has always been the same: to devote herself wholeheartedly to business and to earn in order to realise dreams and help more people, particularly the vulnerable. It doesn't matter how much she has; she understands the critical role she can play in social responsibility. Because of that, Tatler magazine named her one of Asia's most influential philanthropists.
At the time, she said something very important for any entrepreneurs or those about to start a business out there, "Corporate social responsibility is a part of an honest business philosophy, which lies deep down in an honest heart and soul."
(Other sources: CNBC, Vietnam Investment Review, Thaiger, The Guardian)
4) Sarah Fung: Founder of Hula (Hong Kong)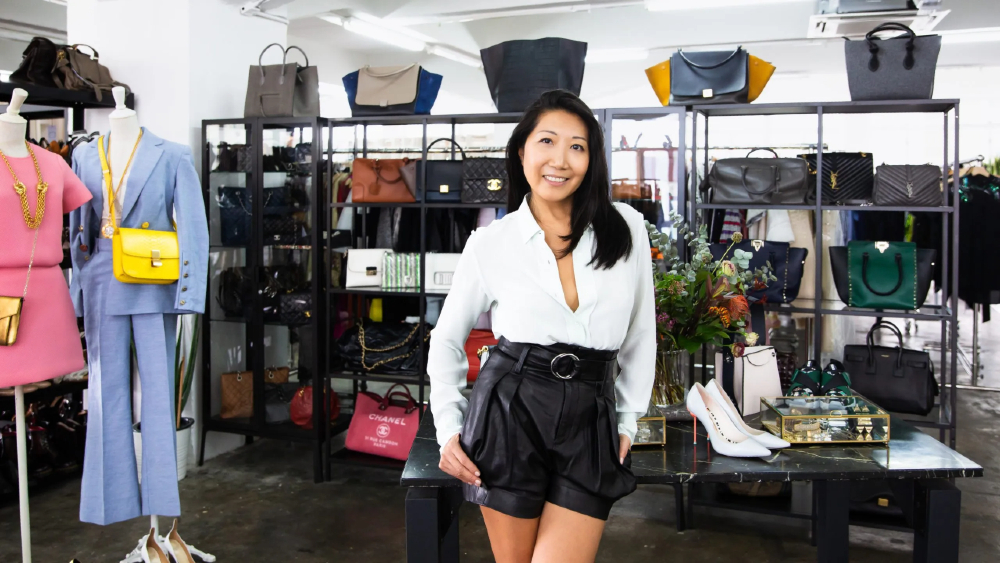 Despite being born and raised in the United Kingdom, Sarah Fung is proud of her Hong Kong roots. She didn't have it easy, either, because she was there as the child of first-generation immigrants. Her mother was an opera singer, and her father was a musician who worked together in an amateur band.
At the same time, her mother worked as a hairdresser and later opened her own beauty salon. While her father was a chef who owned several businesses. Thus, she has always been surrounded by creativity and entrepreneurship since a young age.
What makes it even more difficult is that she lost her mother, who had dedicated her life to raising her, in a car accident when she was 16 years old. While many teenagers would be lost in such tragic events, she remained committed and enrolled in Central Saint Martins while working various side jobs to make ends meet, gaining valuable insights into customer service and marketing.
She graduated in jewellery design and immediately began her own business. A few years later, she co-founded a lingerie and swimwear label with her best friend and ended up doing really well. Long story short, after years had passed and both businesses had ended, she was offered a job by Lane Crawford in its Hong Kong head office.
She packed her belongings without hesitation in order to be closer to her family roots, where she stated, "it was great to reconnect with family that I hadn't seen in 15 years and get some hardened experience working in retail."
Toward the end of her time at Lane Crawford, she became aware of the high volume of waste generated by the fashion industry. After completing some research and finding there wasn't a consignment business in Hong Kong that felt luxurious and inspiring, she was able to start the Hula business with HK$1.4 million of her own savings and HK$2 million from her husband.
Hula was founded in 2016 in a 4,000-square-foot showroom in Wong Chuk Hang to store and display pre-owned luxury items. When she first started HULA, she had a lot of friends who had a lot of stuff, and they trusted me with their valuables. Even so, it was difficult at first because Hong Kong was not yet ready for preowned.
Fast forward to today, and the use of preowned has grown in popularity, with Prestige reporting that Hula has taken over 27,000 items since its inception, converting a large number of shoppers to the circular fashion economy and allowing the secondary market to flourish. Her life slogan is "glass half full, not half empty," and she believes that being positive helps her succeed as an entrepreneur.
On Femalentrepreneurs Worldwide (FEW), Sarah Fung gave four sound pieces of business advice during her section:
"You have to be ready to take hard work, criticism, knock back, failure, and disappointing days on the chin and not let it affect you. I believe in being as stress-free as possible, staying positive but also realistic (not letting things get too personal), and being surrounded by good people who can offer you advice."
"Be ready to give up your weekends and social life, but make sure that when you do spend time with loved ones, that it is the real quality (rather than being a stress-head)."
"Be truly passionate about what you do. When the going gets tough, you will want to walk out that door and slam it shut hard behind you! Doing something you love or even better, that also serves a greater purpose will really help those down-days."
"You have to take risks - even if they are considered one. If you are not a risk-taker, don't start!"
(Other sources: Tatler, Prestige, Sassy Hong Kong)
5) Oranuch Lerdsuwankij: Co-Founder and Chief Executive Officer of Techsauce Media (Thailand)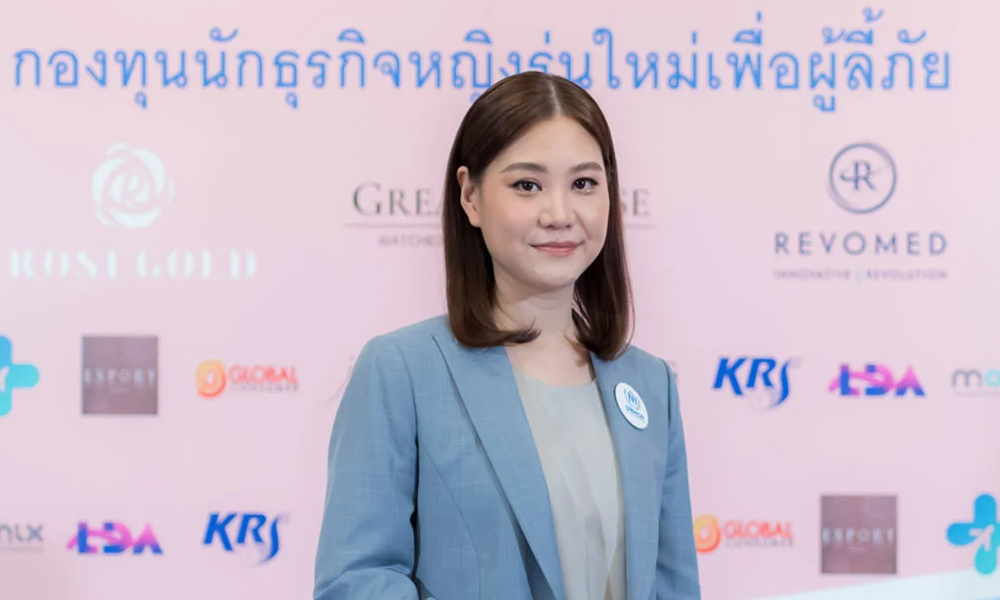 Recognised as one of the pioneers of the Thai startup ecosystem, Oranuch Lerdsuwankij (also known as Mimee) is a tech entrepreneur who wants to create a media, knowledge management, and reporting platform for local companies to assist them to launch and expand their businesses.
She told Empirics Asia that her father was her role model because she grew up in a middle-class family with an entrepreneur for a father. When the ASEAN financial crisis severely impacted her family in 1997, her father's company went bankrupt. Despite this, her father did everything he could to keep the family safe during that trying situation.
As she recalls her teenage years, when she decided to study telecommunication engineering at King Mongkut Institute of Technology Ladkrabang, entering the tech world was not easy. Her family even questioned her choice of subject, which was thought to be more suitable for men. Oranuch on the other hand believes that everyone should pursue their true passions.
Prior to launching her own company, she worked for Truemove Atos Origin and Total Access Communication for over 12 years in product and marketing (dtac). Her watershed moment came when she began reading startup stories and discovered that Thai start-ups were not well-known in South East Asia.
She created a new section on Thumbsup to publish and promote start-ups. Her passion for startups inspired her to found Techsauce in 2012 with the intention of assisting startups and corporates. In 2014, she separated the startup content from Thumbsup and founded Techsauce Media.
Techsauce Media set out to be a content generator that created high-quality, informative content for startups and corporations. According to Oranuch, good content does not have to be in a media format; it can be presented in an event format, such as the Techsauce Global Summit, where content is created to get individuals to learn more about start-ups and corporate innovations at events, conferences, and workshops.
The Techsauce Global Summit has evolved into an instructive and inspiring platform for numerous startups not only in Thailand but throughout South East Asia.
On another note, despite the fact that the Thai startup ecosystem is quickly expanding, it is still largely controlled by men. According to Oranuch, female-led entrepreneurs make up only 10% of the country's 300-400 active startups.
She told Thai PBS World that when people ask why we need more female founders, she points to a report by a global research firm, Boston Consulting Group (BCG), which claims that startups started or co-founded by women may generate higher revenue and market growth.
In addition, she stated, "I believe that diversity is the key success factor in driving companies to grow together. With diversity, we can increase creativity, productivity, and, in the end, drive innovation in your organisation."
Her message to all women worldwide is "Every woman is beautiful in her own way. You shouldn't sacrifice your passion, your dream, or your personality, and most importantly, be yourself and believe in yourself."
(Other sources: Top 10 of Asia, ThailandStartup.news, The Nation Thailand)
6) Utari Octavianty: Co-Founder, Director General, and Chief Sustainability Officer of Aruna (Indonesia)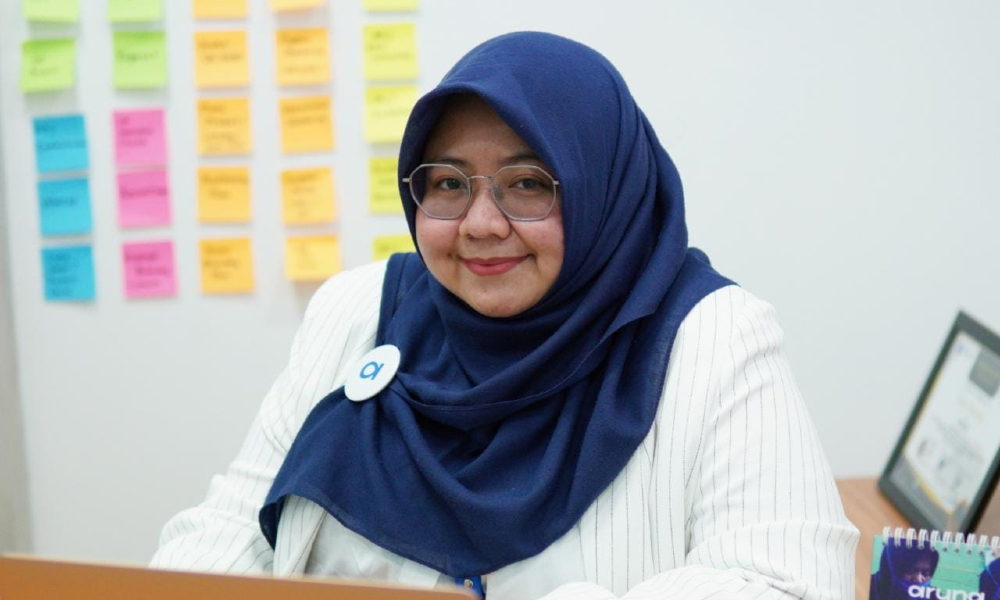 Concerns for Indonesia's fisheries sectors prompted Utari Octavianty and her two classmates to devise a solution that will benefit both the village and the country's fisheries industry.
This is a true example of giving back to the community since Utari lives and grew up in a coastal area in a village populated primarily by small fishermen in Balikpapan, Kalimantan Timur (East Borneo). Her uncle is a fisherman, and her parents sell fishing equipment to fishermen.
An article on LinkedIn titled Shared Prosperity: Building a Better Future Together even drew inspiration from Utari when promoting economic growth, particularly in rural areas and non-coastal hubs.
It all started when she enrolled at Telkom University, where she majored in ICT Business Management. She always gave her all in school and at work, earning her the title of Telkom University's Best Graduate.
During her final year, Utari co-founded Aruna with her classmates Farid Naufal Aslam and Indraka Fadhlillah. Their main product is the app Nelayan Aruna, which allows fishermen to sell their catch to a larger market. They have used this product since its inception and continue to develop applications that are tailored to the needs of fishermen.
Even though she was preoccupied with Aruna, she made time to work on herself. She received an Australia Award-funded short study programme at Flinders University in Adelaide, South Australia.
In 2019, Utari was a keynote speaker at the Global Women Conference 2019 in Hangzhou, China, alongside Melinda Gates, Jack Ma, and other prominent figures. She later completed the Executive Leadership Education programme at Oxford University's Said Business School. She was also named to the Forbes 30 under 30 Asia Class of 2020, along with Aruna's founders Farid and Indraka.
During an interview with AsiaTechDaily, she was asked about the biggest challenges and obstacles she had encountered during the fund-raising process, as well as what she would do differently if she could start over.
Utari responded, "On average, all startups require enough 'breath'/'gasoline' when looking for investors." Because dealing with investors takes time, it takes creativity and good teamwork to manage the business and cash flow. If I could start over, we'd want to be more organised in all aspects of documentation and administration from the start."
When asked about her future milestones and goals, she asserted that they've already grown 86x from August 2019 to August 2020, and they hope to continue growing. In Aruna, they have a mission to Make the Sea a Better Livelihood for All, by
Increasing the number of fishermen and coastal residents involved
Conducting transparent and sustainable trade in marine products
Creating appropriate technology to improve coastal life
In regards to Utari's message for anyone achieving their career goals, it was shared on Live More Society, which stated, "Don't be afraid of the waves, find your momentum and the best version of yourself. That's what pirates do to sail."
(Other sources: TechCrunch, Utari Octavianty LinkedIn)
We Women Must Stand Together And Support One Another
These women are living proof that nothing is impossible in this world. It's your responsibility to find your calling and do your best to shine! Yes, it's going to be difficult at first, but with a little "grit" and perseverance, you'll get through it. If you want to advance in your career, know that you will need leadership skills.
Don't be afraid to try and pursue your dreams in whatever field you choose. We, as women, must support one another so that no one can hold us back in any industry. Above all, we must rise and fight against the old patriarchal mindset, which should have died centuries ago!
---