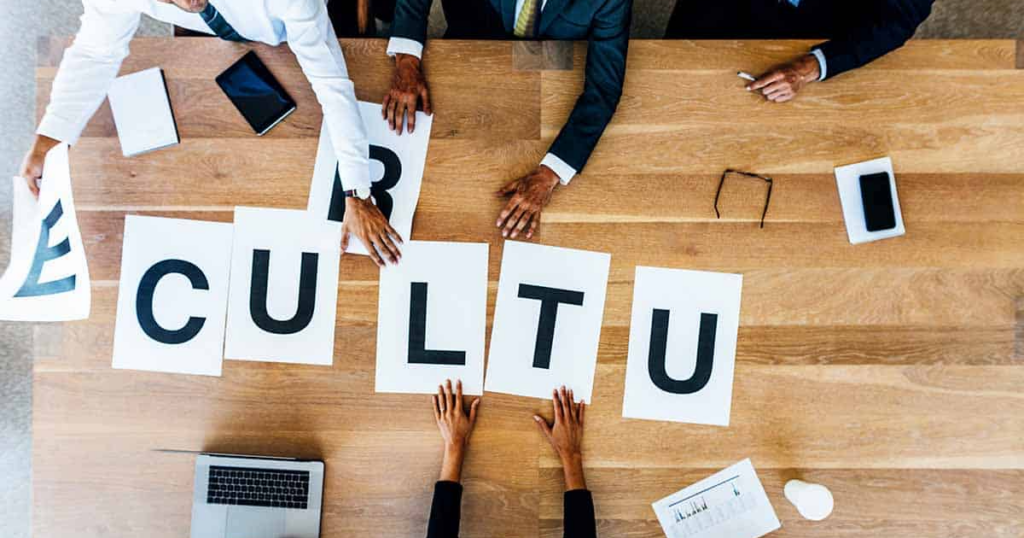 What do employees look for in a job? Besides fulfilling career goals, the essentials on the list are now focused more than ever on decent remuneration, better work-life balance, remote working opportunities, and (a modern favourite) good company culture.
While it may seem like an afterthought, corporate culture is a strong indicator of how one's everything-related-to-work will be: Work life, environment, colleagues, processes, hours, the list is endless.
Company culture is dynamic, and isn't 'one size fits all'. Organisations across the continent have distinct values, objectives, and even working environments, so a good company culture is one where you fit in the most and belong!
What Is Company Culture?
If you've ever wondered what kind of company culture a business practices, head to the 'Values' page on their website (if they have one). While it's most often a culmination of shared values, traits, goals, and leadership styles, it's also about the experience at work.
Corporate culture forms the daily experience of an organisation; a guideline for how employees should feel about their work, perform their tasks, and carry their business beliefs. One example is Zoom, which values care – for their customers, employees, community, etc.
An organisation's leading values (that make up company culture) are typically a variation of these and more:
Transparency
Passion
Integrity
Compassion
Commitment
Innovation
With a strong culture, employees have greater assurance, objectives, commitment, engagement, and the ability to act based on their company values. They're also inclined to enjoy their work and form better work relationships with their colleagues, as they resonate strongly with the culture and values they're exposed to every day.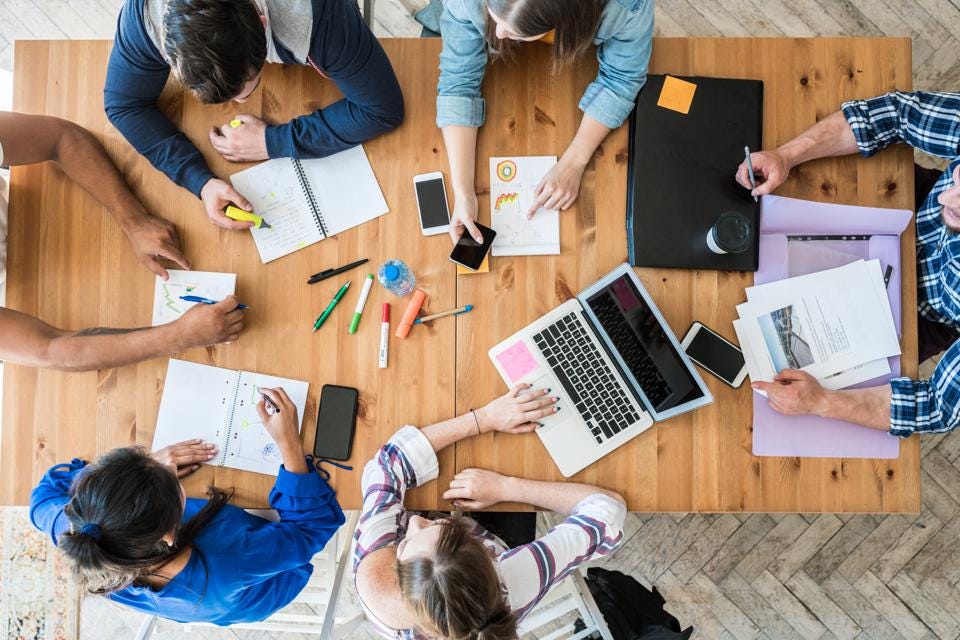 Identifying The 8 Types Of Company Culture
The big picture of what corporate culture is, is based upon these 8 styles:
| | | | |
| --- | --- | --- | --- |
| Style | Work Environment | Employees | Leaders |
| Caring | Collaborative, inviting, prioritising support for one another. | United by loyalty. | Emphasise positive relationships, teamwork, and genuinity. |
| Purpose | Compassionate and prejudice-free, fueled by ideas and selflessness. | United by a goal of sustainability and worldwide communities. | Emphasise idea-sharing and working for a better cause. |
| Learning | Full of exploration, innovation, and open-mindedness. | United by curiosity, stimulating new ideas and thoughts. | Emphasise the pursuit of knowledge, adventure, and endless 'what ifs'. |
| Enjoyment | Lighthearted and fun-filled, freedom of expression and to be happy. | United by mutual excitement and stimulation. | Emphasise spontaneity and humour. |
| Results | Heavy importance on results and achievements. | United by a will to succeed and prove their capabilities. | Emphasise accomplishing goals. |
| Authority | Highly competitive to gain personal advantages. | United by unyielding control. | Emphasise dominance and confidence. |
| Safety | Advanced planning and preparation, plus considerable risk consciousness. | United by a feeling of safekeeping and acting on change. | Emphasise long-term planning and being realistic. |
| Order | Rule-abiding and striving to fit in. | United by cohesive teamwork. | Emphasise structured procedures and time-honoured traditions. |
The styles a company chooses to adopt would reflect its business, and influence how stakeholders view the organisation. Internally, it can create an environment of independence or interdependence, and flexibility or stability.
Certain styles can coexist naturally and compliment each other (eg: results and authority), but those on opposing spectrums require work to maintain. For instance, combining enjoyment and order may cause strife because of the latter's rigidity, so leaders must apply the best methods to calibrate and integrate the two.
How Does Company Culture Work In Modern Settings?
Whether purposely fostered or as a result of decisions over time, good corporate culture is one where employees are well-versed in their expected outcomes, and take action accordingly. Most obviously, it's evident through an organisation's daily tasks and goals.
Netflix practices judgement, selflessness, courage, communication, inclusion, and integrity – values that employees uphold and apply to all aspects of the business. With selflessness, employees are encouraged to seek the best for the organisation as a whole, not just for themselves or their team.
By applying company culture practices to work, employees experience significantly better motivation and working environments, as they feel like they're working towards a common purpose and with people who are just as driven.
What Shapes Company Culture?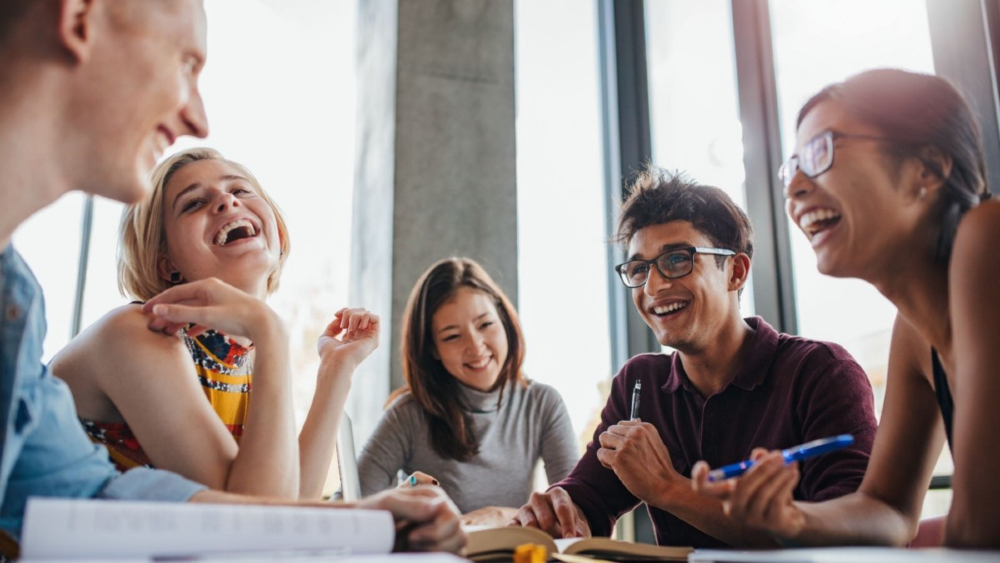 Organisational culture doesn't transpire overnight. It can take years to nail down the exact shared principles and beliefs. Some factors that contribute to shaping it are:
How employees are treated: Environments where employees are highly-valued and appropriately credited will have completely different cultures than one where managers take all the credit.
The company mission: A powerful mission statement can shape culture by providing a shared sense of purpose. According to Deloitte, a compelling aim to work towards leads to better business results, and mission-oriented companies are proven to outperform those without one.
The decision-making process: How things are decided determines workplace culture wholly, especially when talented employees are just as valuable as managers.
Communication between people: At a basic level, communication influences how employees form work relationships and company culture. Hostile tones and indecent language may be acceptable in private settings, but their presence in the workplace can create dissonance.
Work style expectations: Does the organisation stress high performance and surpassing KPIs, or does it practise a free-and-easy culture? Working arrangements apply too, like remote-working options and clocking in overtime hours.
5 Benefits Of A Strong Company Culture
1) Employee retention and productivity
Just a glance at the values of a company is enough to have prospective candidates feel if they fit in or not. And it's important because employees who belong are not only more likely to be happier, but productive too. Satisfied employees will also want to stay on longer, which makes for better retention and lower hiring costs.
2) Employee engagement
When your company culture is part of your employee's usual culture, it can make them feel excited, involved, and form better coworker relationships, which develops positive business outcomes. Engaged employees were 17% more productive and had lower absence rates compared to lesser-engaged colleagues, reported the Gallup State of the American Workplace Report.
3) Positive innovation
Besides company values that lead with innovation, an established organisational culture affects the entire workplace experience – from leadership to growth, systems, and risk-taking. Employees are more confident and proactive in sharing their ideas, letting their voices heard, and being flexible during challenging times.
4) Clear company branding
Not only does company culture affect the people inside, but those looking from the outside like customers and the media. Building a resilient organisational culture bridges the gap and enforces what you stand for, creating a culture that aligns and integrates with your brand identity.
5) Conflict resolution
There's no avoiding corporate conflict, but a positive organisational culture can mitigate it. At times, an optimum level of conflict can boost organisational performance and employee morale, which in turn contributes to company productivity.
How To Develop And Sustain Company Culture At Work
There are no two same cultures, which means neither is superior to the other. The benefits of a robust organisational culture far outweigh the downsides, making it a solid factor in a company's success. For that to happen, here are some ways to develop company culture:
Have clearly defined values: These values will pave the way for your company culture, setting the building blocks of how people should treat each other, what is expected of work, and how success is measured.
Gather feedback from your team: Your employees are the ones who live, breathe, and embody company culture, so what kind of culture would they like to work in, or how can existing ones be improved?
Plan how to incorporate it into daily work: From shared presentations to action-taking processes and requests, identify how to assimilate your culture into daily work tasks and achievements.
Empower performers: In a sea of employees, recognise your best sailors for their dedication and spirit as champions of your company culture. Not only will this encourage them and others to follow in their footsteps, but it highlights their hard work and your appreciation for it.
Hire the right people: A resume and hard skills will get you through the door, but soft skills are what make people thrive. Hiring people who align with your organisation's ideologies is a great company asset as they work towards the same end goals.
Build a diverse and inclusive workforce: People from different backgrounds can offer vastly different opinions and ideas, which is what organisations need to move forward and keep up with fast changes.
Company Culture Is More Than Just Words
For small and medium businesses, corporate culture may seem like the lowest priority to establish compared to things like overhead costs, supply-and-demand needs, managing resources, etc. But they're important to take care of existing employees if they want to retain and bring in top talent.
Singapore, in particular, has been struggling with talent shortages – so much that unconventional methods like rehiring older employees and greater salary adjustments have been considered. Hong Kong faces similar issues too, as companies race to hire top talent.
These case studies solidify the importance of good company culture: to retain valuable employees and drive productivity. On paper, it may look like words strung together to evoke a fancy business image, but it's a direction for employees to work with, taking action and bringing change to the organisation, and the greater community.
---