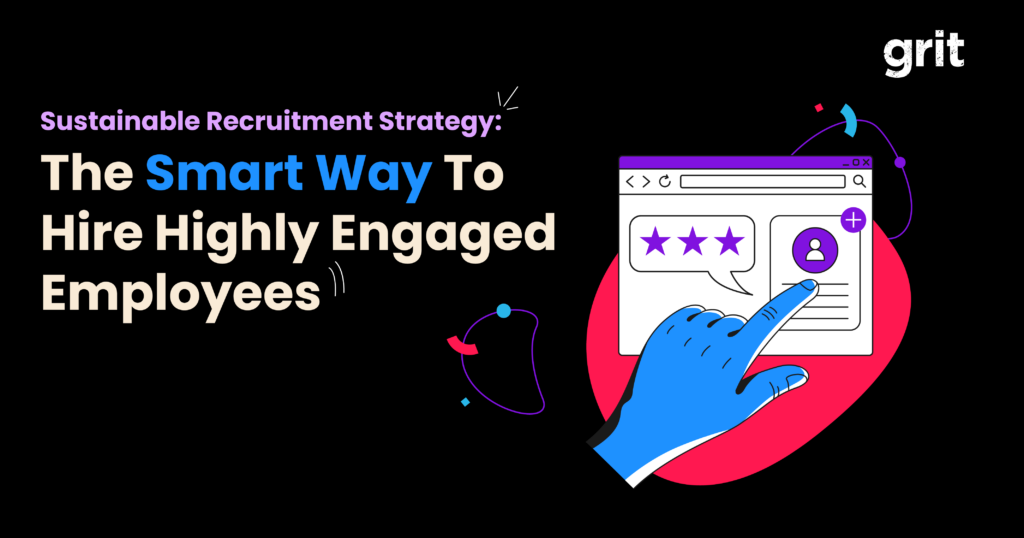 Gone are the days when employers could post a single job ad, and expect a flood of qualified applicants to come pouring in! The job market has become increasingly competitive, with job seekers having more options than ever before. As a result, employers are struggling to find the right people to support their business goals.
Traditional hiring methods, such as posting ads on multiple job boards or relying on resumes and cover letters, are no longer sufficient. To succeed in today's fast-paced and dynamic environment, employers need to adopt sustainable recruitment strategies that go beyond just filling open positions. This requires a shift in mindset from the conventional approach of hiring for skills and qualifications, to hiring for values and cultural fit.
By doing so, they can develop a steady pipeline of top talent who are not only skilled and knowledgeable, but are also highly engaged and committed to the company's success. In addition, this method can help to reduce turnover rates, which can be a significant cost to companies. When employees are engaged and satisfied with their work, they are more likely to stay with the company for the long term. This reduces the need for constant hiring and training, which can be time-consuming and expensive.
In addition, sustainable recruitment strategies can help to improve the employer brand. When companies focus on creating a positive candidate experience and building a culture that fosters employee engagement and satisfaction, they become known as an employer of choice. This can help to attract top talent, and improve the company's reputation in the industry.
In fact, the statistics on sustainable recruitment speak for themselves. According to a report by LinkedIn, 75% of talent acquisition leaders believe that employer branding has a significant impact on their ability to hire great talent. Furthermore, companies with strong employer brands see a 43% reduction in cost per hire and a 28% reduction in turnover rates. In another report, it was found that 69% of job seekers would not take a job with a company that had a bad reputation, even if they were unemployed.
It's evident how essential it is for your company to have a solid sustainable recruitment strategy in place, which is why we've come up with this comprehensive guidebook, so you can hire effectively especially in this challenging recruitment market! Download the comprehensive ebook now!