When it comes to hiring, you need to be thinking globally. Even more so in 2023, when the new norm is having colleagues from all over the world, and half of your company is probably working from home in their pyjamas! Now that it's time to step up your recruiting efforts in doing your best to source and onboard new people, companies are still facing the same challenge – the struggle to find and retain top talent.
Which is why we'll be talking about looking out for the four hiring trends in 2023 that may affect your business, and how to use them to get better results, with less time spent on hiring.
1) Remote (Or Hybrid) Work Is Now The Way Forward
As the world continues to move away from traditional work schedules, remote work is becoming more popular. According to Gallup's research, 56% of employees (that's more than more than 70 million workers!) say that their job can be done working remotely from home. Remote workers are happier overall, more productive, and engage in better relationships with their co-workers (and even bosses!) than office-bound employees – simply because they can spend more time with friends and family.
This trend is only going to grow exponentially as millennials become the majority of the workforce; they're already leading in this area, and they want it both ways – work remotely sometimes or even all the time, plus having flexible hours and schedules. Additionally, it's important to note that millennials aren't alone: The Gen Z (born between 1995-2014) also want flexible jobs so they can easily juggle personal commitments outside of work.
In fact, 65% of Gen Zers would consider leaving a job if they didn't have access to flexible hours or remote working options. One example of how remote and/or hybrid work is playing such an important role in today's way of work is Apple Inc.'s employees, who fought back and issued a petition shortly after its senior leaders told employees that they had to return to the office for at least three days a week, arguing that staffers can do "exceptional work" from home. Whereas many major companies including Atlassian, Coinbase, Citigroup, McKinsey & Company, and Gusto are offering permanent remote- or hybrid-work options. So, companies that offer this kind of flexibility get ahead in attracting top talent by providing what these generations want the most: Flexibility!
Recruiting tips: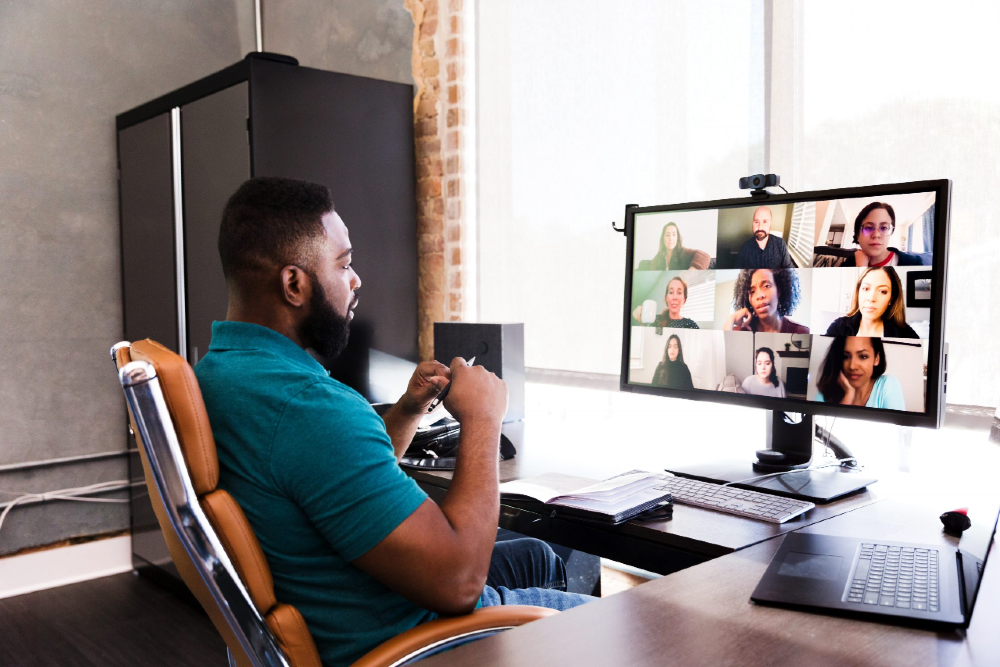 It's important to invest in a digital interview guide, suitable tech assessment, and adequate trial period for each of your candidates. This will allow them to know in detail how the interview will be held, how they can prove themselves, and what to do when things go wrong. 
"With all things being equal, hire for fit rather than skill, and run a hiring trial period," said Mark Faggiano, CEO, TaxJar. He developed an interview process that contains specific steps to test for both skill and cultural fit – the ability to do great work in a 100% remote environment. "Though the process with the hiring manager is primarily skills testing, we're looking as much for fit as dexterity, because we'll take fit over skill all day long."
After being selected, the candidate will have to go through a "Mutual Trial", that lasts anywhere from 30 to 90 days. It allows both parties to figure out if they're actually the right fit, or otherwise. Even though the candidate may have excelled in the interview, Faggiano understands that they need to prove they can excel in a 100% remote workplace.
"Can you walk the walk? Can you excel in the environment? How do you treat people? Are you someone that can deliver and work at the pace that we work at? Are you excited to get out of bed in the morning?" he quipped. You can also opt for remote teams that will work with you on a per-project basis, such as GRIT Squad, a distributed team of IT experts that supports growth initiatives and addresses the talent gap by providing remote IT services to digital native companies, tech startups, and SMEs. GRIT Squad offers bespoke solutions depending on each client's needs, instead of a standard one-size-fits-all approach, thus allowing you to customise your very own team according to your budget. This personal touch is complemented by constant supervision, until each team or individual contributor is up and running.
Check out our ultimate guide to sourcing and onboarding the best remote talent
2) Your Reputation Should Be Just As Important As Your People
Ever heard the saying, "It takes 20 years to build a reputation and five minutes to ruin it", by Warren Buffett?
You want candidates to be impressed by your company, because no matter how attractive or impressive the job posting is, it won't do much good if there are other companies out there who enjoy a far superior reputation compared to yours. That's where effective candidate experience comes into play: It's a key factor in attracting and retaining the top talent, because it's one of the first interactions candidates have with your brand.
Candidate experience encompasses a lot of things – it includes everything from filling out the application forms on your website or social media page, to interviewing with recruiters over video call at 6pm after getting off work at 5pm (yes, we've done this before), and finally having to complete skills assessment tests.
Furthermore, it's been proven that a majority of job seekers (86%) do perform research on a company's brand and reputation, before they'd even think of applying for a position there. Indeed, it wouldn't even matter if they receive a high salary and various benefits, 75% of candidates say they wouldn't want to work for a company with a bad reputation.
Recruiting tips:
"Reputation is everything. If you want to stand out, you need to spend some time thinking about how to ensure your company looks different and get above the noise, especially if you're in a crowded sector. I believe it's your reputation that will set you apart," said Simon Mass, founder and CEO, The Condo Store Group of Companies. Here are some ways to go about creating a strong brand that attracts the top talent:
Be transparent about your mistakes. Mistakes are bound to happen; no one expects perfection from any company (or any person). But if you make mistakes, be honest and do what you can to fix them, instead of covering them up or letting anger and ego get in the way of admitting fault. This will help build trust with both new employees and existing ones who may hear rumours about what's really going on behind closed doors.
Get feedback from your employees on how they feel about your company culture and what they value most about working there. This will give you an idea of what makes them want to continue being part of your team in the long-term, so that when there are potential offers, they'll think twice about whether the new workplace matches their expectations or fits their personality type as much as their current one does.
Focus on your employees' well-being. If you're looking for new people, don't just look at their skills and experience. Look at them as people first. A good way to do this is through training and/or development programmes that will help them grow into the best versions of themselves. Also, do make sure that everyone in management has a clear understanding of what job titles mean and what responsibilities come with them – this will help avoid any confusion later down the road when having someone fill a role. 
Read more about the other excellent company cultures out there to inspire your own
3) Usage Of Recruiting Software To Help You
Recruiting software helps you in sourcing and selecting the right people for the job role. Some of these include applicant tracking software (ATS), interviewing tools, and candidate relationship management. Research from Gartner found that 90% of companies chose to invest in HR technology to help solve people-driven challenges. In fact, HR tech spending grew by 57%, which focused heavily on recruiting and retention.
The ATS allows you to manage each stage of your hiring process, as well as keep track of candidates throughout their journey. In addition, you can sort through resumes based on certain criteria that you specify in advance (like location, education level, or skill set), making it easier for recruiters or HR managers to quickly find candidates who match your needs. The ATS also helps ensure that everyone involved in the recruiting process stays up-to-date with relevant information about new applicants at all times, so there aren't any surprises later down the road when making decisions about who should get an interview request next!
By implementing skills tests which are useful for ruling out under-qualified individuals, employers can thus screen candidates more effectively, and shorten the hiring process. A fast streamlining is crucial, as companies race to offer employment opportunities to quality candidates before they find a position elsewhere. In addition to skills tests, some companies implement behavioural assessments as part of their screening process, which provide an insight into an applicant's core attributes, such as having a strong work ethic and motivation.
Recruiting tips: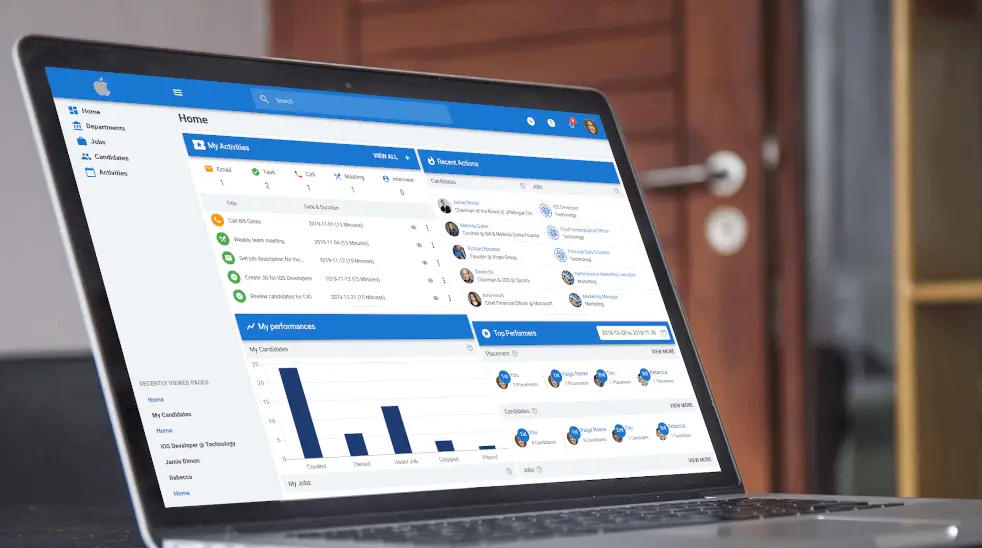 "I'm frequently asked for the best practices that will supercharge applicant flow. I always say to remember that while software can transform recruiting, people set the parameters used to screen and sort candidates. Recruiting technology can transform the way you hire, but it needs a solid foundation. It's moot to invest in recruiting software without reevaluating your hiring strategy. By questioning how you've done things and rethinking how you'll do things going forward, savvy organisations can work with recruiting technology to evolve how they find talent and increase their applicant flow," explained Joshua Siler, CEO, HiringThing.
However, if you're looking to do away with the hassle of selecting the right recruiting software as well as implementing proper hiring strategies, GRIT Talent Platform is what you need. With our comprehensive talent ecosystem, extensive partnership networks, and exclusive referral schemes, you can access the largest and most diverse talent pool in the region. Our highly trained team of consultants, researchers, and more specialise in acquiring the region's best tech and digital talent, working alongside you to streamline the entire hiring process so that your resources can be used for other purposes.
4) It's Important To Know The Right People
You might find this next piece of data hard to believe, but about 20% to 40% of companies hire new people based on referrals, and looks set to increase as more global borders are broken down! That's a fantastic way to limit your cost per hire, and on top of that, the people that have been referred by either your own employees or other external contacts tend to stay longer and perform better.
An employee referral programme can help you solve this problem by leveraging existing relationships. Employees already know their co-workers and understand what each other is capable of doing. As a result, they can recommend people who have similar skill sets and cultural fit with your company. It's a win-win situation for both the company and the employee, because it gives them an opportunity to earn some extra cash as well as get their friends/family hired.
Recruiting tips: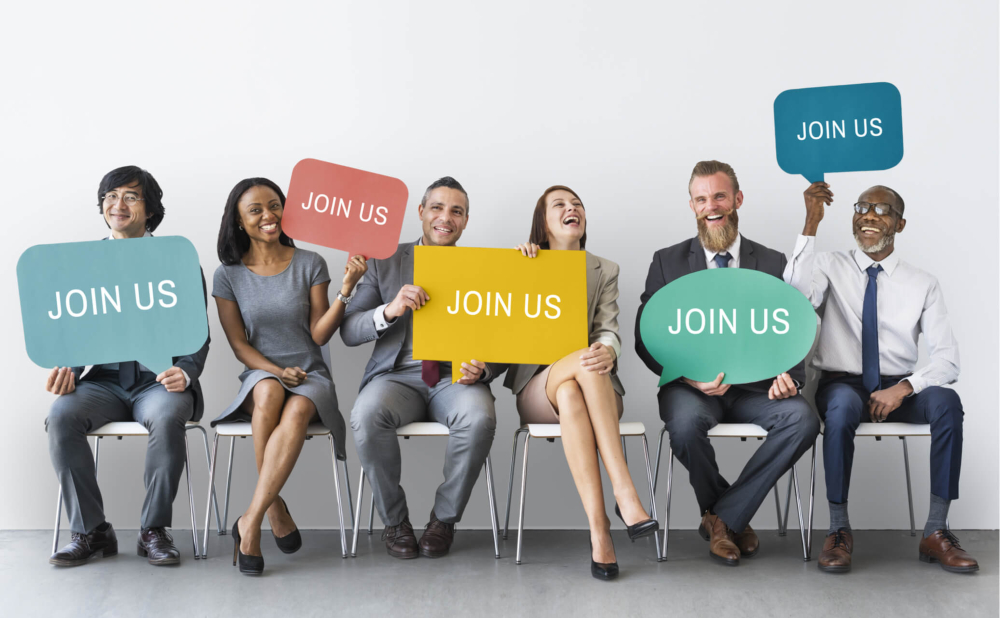 "If some of your best employees are passing along the resumes of people they know, you may want to prioritise those candidates! People tend to recommend people similar to themselves, so if you have a top performer making a recommendation, odds are he or she will recommend other top performers. The people being referred will also perform well, because they don't want to let down the person who referred them," stated Jan Jones, author of 'The CEO's Secret Weapon'.
Because of how efficient, reliable, and cost-effective the referral method can be, GRIT Talent Platform is also leveraging on referrals (our very own GRIT Scouts!) in order to tap into our network of growing talent, as one of the means to help you get the right fit for your role(s). So, if you know someone who's looking for a new job opportunity (or you're on the hunt too!), it's time to check out GRIT Scouts.
The Right Blend Of People And Process To Hire Better In 2023
We know recruiting is a real challenge, and hiring the wrong person can prove to be a very expensive mistake, estimated to range from 30% to 150% of an employee's annual salary. You have to spend time covering for them, correcting mistakes, and in the end, letting them go. Not only will you have incurred these costs, but you will also lose productivity from being stuck with an underperforming employee.
Did you also know that the average cost of hiring an employee is more than USD4,000 per hire, depending on location and job function? This cost includes sourcing candidates, advertising jobs online/offline, interviewing and negotiating terms, before finally making a decision whether or not the individual should be hired.
Find out how to calculate (and LOWER) the true cost of hiring an employee
Hiring the right person can therefore save you time AND money in so many ways: Increased productivity and efficiency from a motivated team member, less time spent on training as they already know how to do their job well, reduced turnover costs as there is less chance of an employee leaving soon after their start date, etc.
With that said, by using GRIT Talent Platform, you'll stand to gain an edge over your competitors with a host of benefits: Cut hiring times to 2-3 weeks on average, select from the active candidates database that's growing 300% month-on-month, use the automated interview scheduling and feedback feature to cut time spent on managing the recruiting process by 70% on average, and all of that for only USD999!
Join over 500 companies that are hiring (effectively and efficiently) with GRIT!